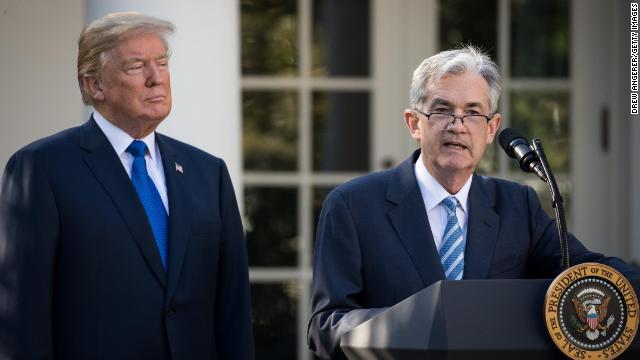 Don't count on President Donald Trump and Fed chief Jerome Powell teaming up in a golf tourney any time soon.
Trump took his relentless criticism of his handpicked central banker to another level on Wednesday when he compared Powell to a "golfer who can't putt, has no touch."
Although Trump insists recession fears are overblown, he has simultaneously demanded the Federal Reserve slash interest rates AND relaunch quantitative easing -- steps normally reserved for an economic emergency.
"Big U.S. growth if he does the right thing, BIG CUT - but don't count on him!" Trump tweeted.
Trump is not the first president to criticize the Fed. But the persistent and aggressive nature of Trump's attacks, along with his refusal to rule out firing or demoting Powell, has raised concern about an erosion of the central bank's independence.
The four living former Fed chiefs -- Paul Volcker, Alan Greenspan, Ben Bernanke and Janet Yellen -- took the rare step of writing an op-ed in the Wall Street Journal earlier this month warning politicians not to mess with the Fed.
"Even the perception that monetary-policy decisions are politically motivated, or influenced by threats that policy makers won't be able to serve out their terms of office, can undermine public confidence that the central bank is acting in the best interest of the economy," they said.