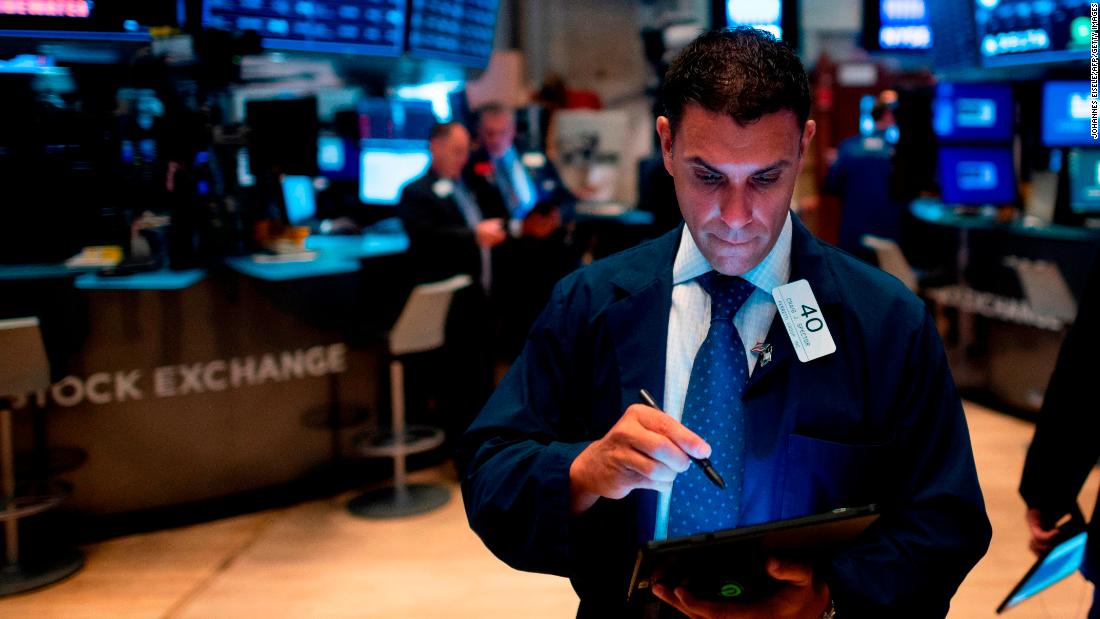 Stocks fell on Wednesday after Federal Reserve chairman Jerome Powell suggested that the central bank may not cut rates as aggressively as Wall Street hoped.
The Dow fell 334 points, or 1.2%. The S&P and Nasdaq each ended the day with losses of more than 1%.
Apple (AAPL) was one of only four Dow stocks to end Wednesday with gains, rising more than 2% after reporting earnings that topped forecasts despite a further slowdown in iPhone sales.
Shares of JPMorgan Chase (JPM) also rose. It and other financial stocks could benefit from fewer Fed rate cuts since lower rates eat into profits on bank loans.