What's moving markets today: July 17, 2019
4:08 p.m. ET, July 17, 2019
Stocks finish lower for second day in a row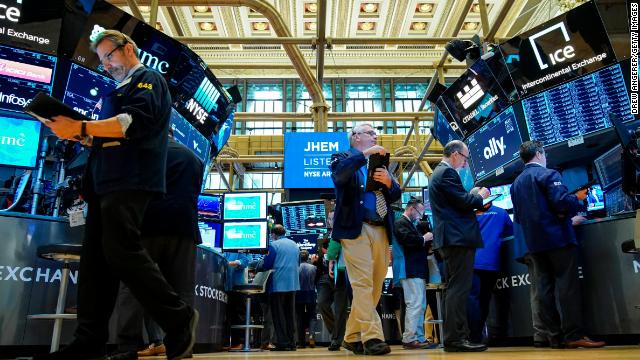 US stocks ended in the red for the second consecutive day on Wednesday.
It was the worst one-day drop for the S&P in more than three weeks, according to Refinitiv.
Earnings season is in full swing, with Netflix (NFLX) due to report after the closing bell. Shares of the streaming services closed 1% down.
Ebay (EBAY), which is also reporting after the close, finished 2.2% lower.
Shares of Bank of America (BAC), which reported its largest profit ever ahead of the open, finished 0.7% higher.
1:37 p.m. ET, July 17, 2019
Investors are skeptical that the markets need a rate cut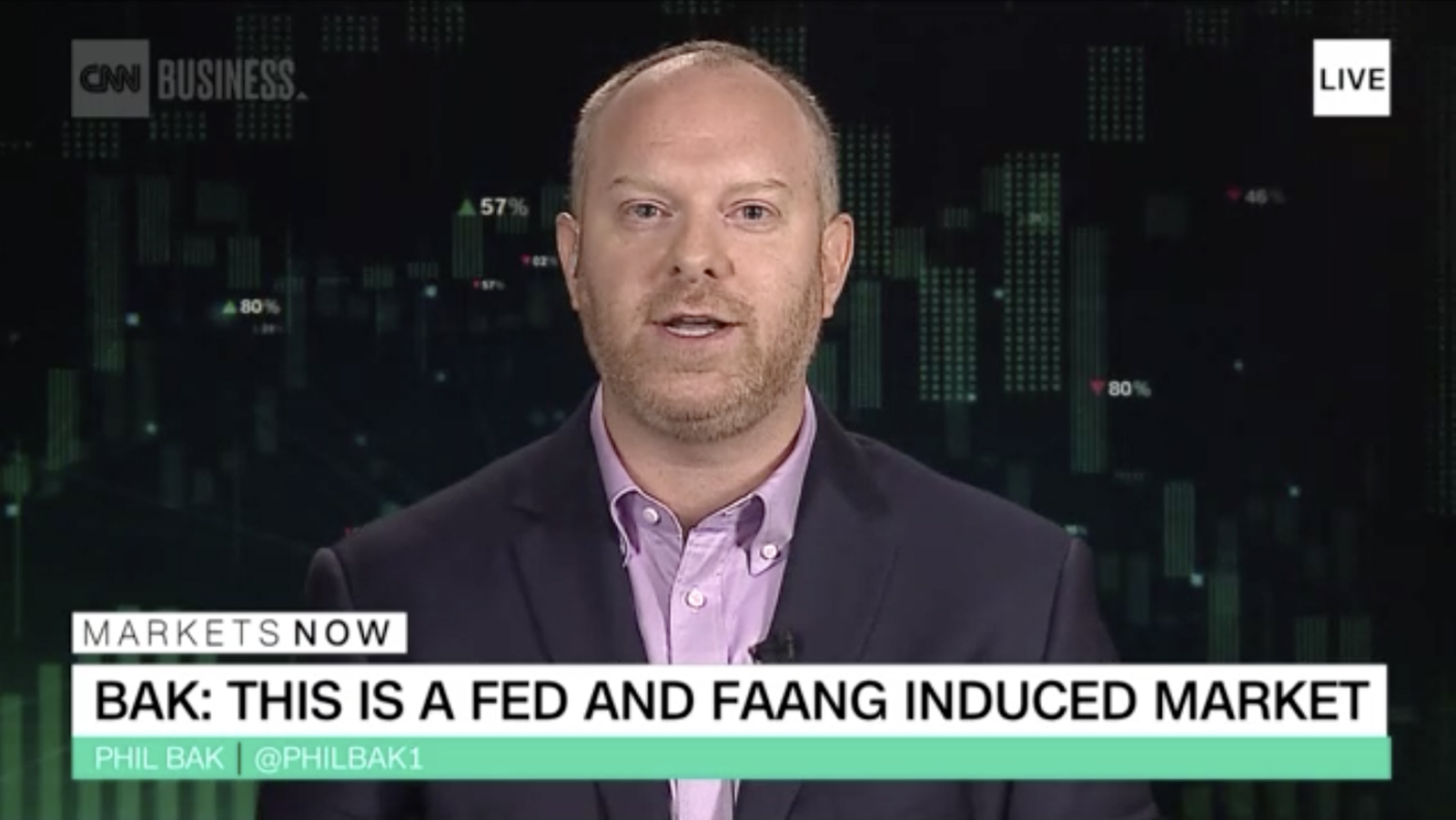 With the stock market near record highs and the US economy churning away, some market participants are skeptical of the expected interest rate cut by the Federal Reserve.
"I'm baffled that we're going to lower interest rates in a market that's trading near all-time highs," Peter Tuchman, trader on the New York Stock Exchange, told CNN's Alison Kosik during the digital live show Markets Now today.
That said, stocks reached new records because of the anticipated rate cuts. Lower interest rates make it cheaper for companies to borrow and are thus good for stocks.
"Are we talking about cutting rates to stimulate the economy?" asked Phil Bak, chief executive officer at Exponential ETFs. Bak was equally skeptical that below-target inflation is the driver for rate cuts. After all, inflation in the United States has been low for years.
Returning to lower rates bears risks for asset valuations, Bak added. The market "has been up for ten years with very little volatility," he said. This could mean that investors are taking on too much risk.
1:08 p.m. ET, July 17, 2019
Fed rate cut will hurt big consumer banks
While stock market investors have been excited about the Federal Reserve's expected interest rate cuts, the move could hurt big banks, CNN Business' own Matt Egan told Alison Kosik on the Markets Now live show.
Bank of America (BAC), JPMorgan (JPM) and Wells Fargo (WFC) all said in their earnings reports this week that their net interest income could decrease this year if the Federal Reserve cuts interest rates.
When the Fed cuts rates, that means rates on things like loans and mortgages will also decline, eating into the bottom line for banks. When the Fed was still raising rates, the net interest income for banks was growing.
In second quarter earnings, however, banks fared well, which was in part thanks to the strength of their consumer business.
9:36 a.m. ET, July 17, 2019
Stocks open flat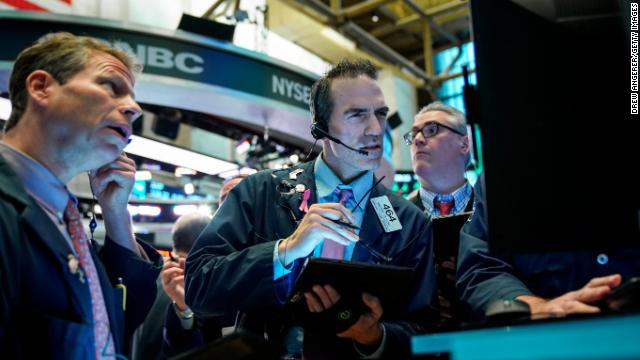 US stocks opened broadly flat as investors weigh renewed worries about trade tensions with China against a Federal Reserve interest rate cut expected later this month.
The Dow opened 0.1%, or 30 points, lower.
The S&P 500 kicked off little changed in the red.
The Nasdaq Composite also opened little changed but in positive territory.
The benchmarks snapped a multi-day winning streak on Tuesday.
Bank of America (BAC) reported earnings before the bell, recording its best profit ever in the second quarter. Its shares rose 0.8% at the open.
Shares of Microsoft (MSFT) opened 0.2% higher and those of AT&T (T) slipped 0.1%, after the companies announced a partnership.
6:16 a.m. ET, July 17, 2019
Markets lose direction
US stock futures point to slight gains. Stocks have struggled to find direction in recent days after hitting record highs.
The Dow is set to rise almost 40 points, or 0.1%. The Nasdaq could jump 0.3%, while the S&P 500 is tracking up 0.2%.
European markets opened broadly lower. Britain's FTSE 100 lost 0.2%, while Germany's DAX fell slightly in early trading.
Stocks in Asia also declined. Hong Kong's Hang Seng and the Shanghai Composite shed 0.2%. Japan's Nikkei dropped 0.3%.
The Dow closed down 0.1% on Tuesday. The S&P 500 fell 0.3% and the Nasdaq lost 0.4%.
6:22 a.m. ET, July 17, 2019
Bitcoin tumbles after Libra hearing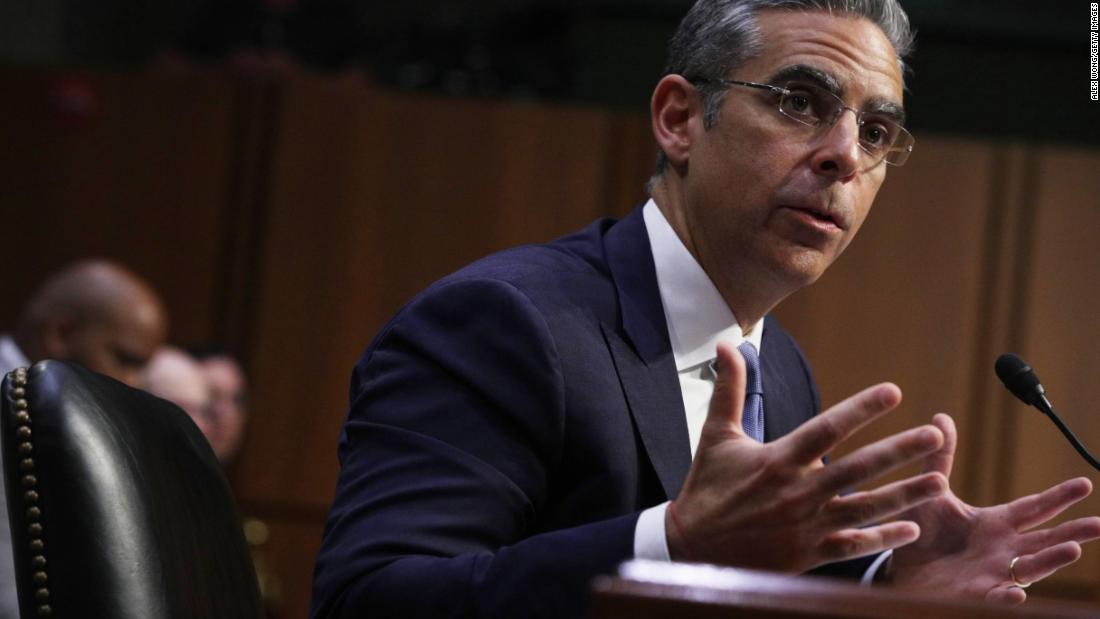 Investors are worried that Facebook's move into cryptocurrency could spark a new wave of regulation, sending Bitcoin prices below $10,000 for the first time in two weeks.
Lawmakers in the US Senate grilled Facebook executive David Marcus about the Libra cryptocurrency project on Tuesday, voicing major concerns about Facebook's ability to regulate global money flows.
"Facebook's motto is move fast and break things," said Ohio Democrat Sherrod Brown. "They've moved fast and are helping to undermine our democracy. Now they're expecting us to trust them with our paychecks."
The price of one Bitcoin is now roughly $9,500.
Congressional scrutiny of Libra will continue Wednesday in the House at 10 a.m. ET.
6:20 a.m. ET, July 17, 2019
Bill Gates overtaken as world's second-richest person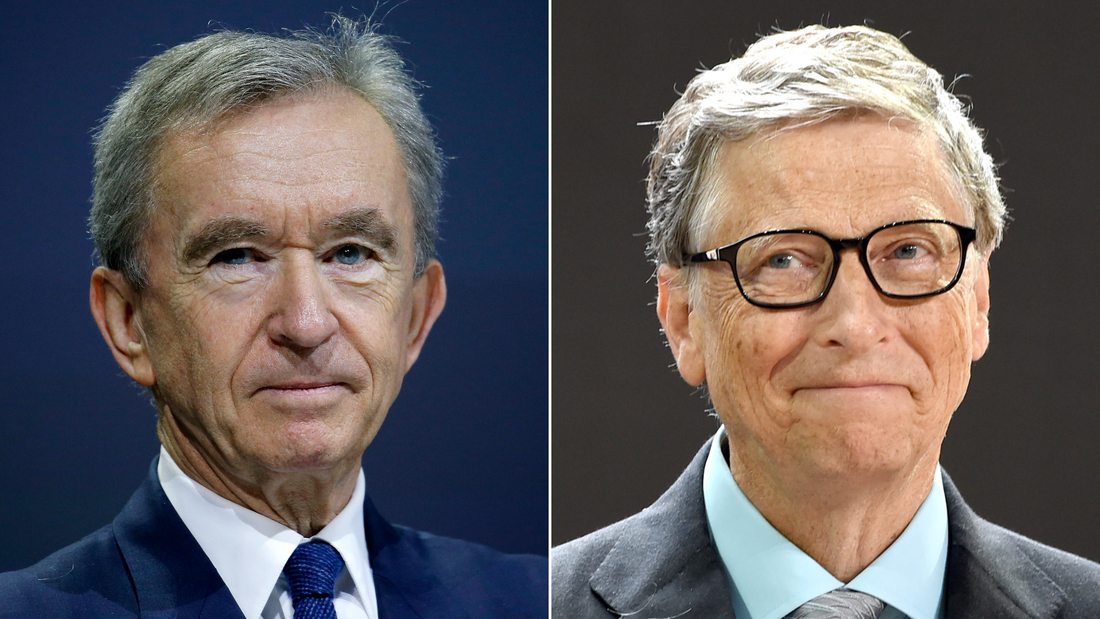 Bill Gates is no longer the world's second-richest person. That title now belongs to French billionaire Bernard Arnault.
Arnault, the CEO of luxury goods maker LVMH (LVMHF), overtook Gates Tuesday on the Bloomberg Billionaires Index. It's the first time since the index was created seven years ago that Gates has dropped out of the top two.
Arnault has a net worth of around $108 billion, according to the index, having added $39 billion to his fortune in the past year. 
Microsoft (MSFT) founder Gates is worth $107 billion.