What's moving markets today: June 26, 2019
4:12 p.m. ET, June 26, 2019
Stocks close flat, pare earlier gains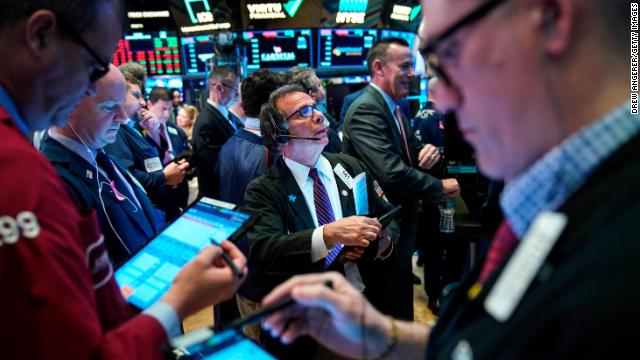 US stocks finished virtually flat on Wednesday.
Equities got a boost earlier in the day, following comments from Treasury Secretary Steven Mnuchin that raised hopes for a resolution the US-China trade spat.
Tech stocks rose on the whole, following solid earnings from Micron (MU). Micron stock closed more than 13% higher. Intel (INTC) closed up nearly 3%, making it the top S&P gainer of the day.
General Mills (GIS) is the worst S&P stock, having fallen 4.5% after this morning's earnings report.
2:01 p.m. ET, June 26, 2019
Stocks say the economic recovery is going to continue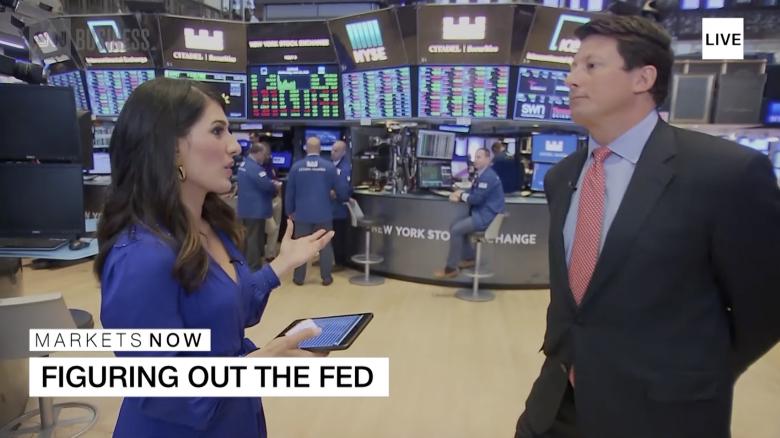 US stocks are on track for their best month since January, thanks in large part to the expectation that the Federal Reserve will cut interest rates next month.
"The stock market tells you that the economic recovery is going to continue for as long as the Fed cuts rates," Matthew Diczok, fixed income strategist at Bank of America, told Eleni Giokos on CNN Business' Markets Now" digital show.
Lower rates are favorable to companies' bottom lines, so they tend to drive stocks higher.
"There's little risk that the Fed won't cut," Diczok said, adding that the United States will avoid a recession if the central bank acts as expected.
While BofA officially forecasts a September rate cut, the market is pricing in a July cut. Some even expect rates to be lowered by a half percentage point -- rather the more common quarter-point step. But Diczok thinks the market may have gotten ahead of itself with that expectation.
As for other noise around the Fed, which has frequently been criticized by President Donald Trump, Diczok said the Fed "shouldn't worry about markets or politics and just stick to its mandate."
The central bank has a dual mandate of obtaining maximum employment and keeping inflation steady.
1:01 p.m. ET, June 26, 2019
Micron surges after earnings
Chip maker Micron is surging on Wednesday following its results late yesterday.
"Micron is surging because of those strong results," said CNN Business' Paul La Monica to Eleni Giokos on CNN Business' "Markets Now" digital live show.
Part of what helped Micron was that the company was able to sell certain products through subsidiaries to Chinese tech giant Huawei. The Trump administration imposed an export ban in May to prevent American companies from selling components to Huawei without a license.
The workaround could be good news for the likes of Qualcomm (QCOM) and Intel (INTC) as well.
Micron (MU) stock was up some 13.5% half-way through the trading day.
9:50 a.m. ET, June 26, 2019
Christine Romans: If the economy is strong, why does Trump want rate cuts?
Perhaps the three most shocking words in the president's rambling hour-long interview with Maria Bartiromo on Fox Business was "I made him."
He's talking about Fed Chief Jerome Powell. It's his reaction to Powell's vow for Fed independence yesterday. It shows an ownership and disdain for the central bank unlike anything I have ever seen. You don't have to read between the lines with this president.
He wants the Fed to cut interest rates and he wants the man he appointed as Fed chief to do it.
He expects loyalty on this front and is not getting it. It's remarkable, really.
Every president would like easy money heading into an election year. This is just the only president who will scream about it from the rooftops.
There's also a contradiction the president doesn't admit in his "cut rates" campaign. He says the economy today is "maybe" the strongest in history.
Less than 24 hours ago, he awarded the Medal of Honor to the first living Iraq War veteran and used the stage to boast of how strong the Trump economy is today. If it is so strong, why does he need rate cuts?
Another contradiction: It wasn't long ago that citizen Trump was blasting then Fed Chief Janet Yellen for keeping monetary policy too loose in the slow recovery from the financial crisis.
He told CNBC in September 2016 that she's "obviously political, and she's doing what Obama wants her to do…That's why it's low because as soon as they go up, your stock market is going to go way down… I believe it's a false market."
Now he wants that for himself.
9:37 a.m. ET, June 26, 2019
Stocks open higher amid optimism over trade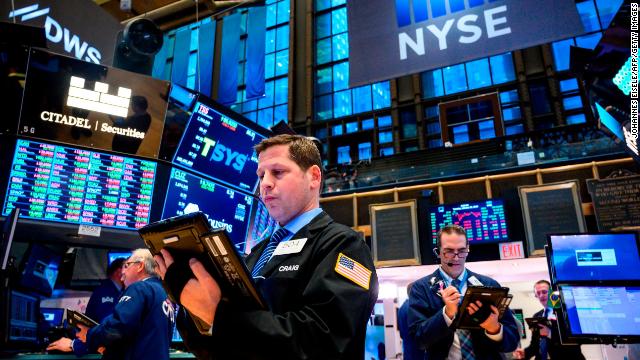 US stocks opened higher today, after Treasury Secretary Steven Mnuchin said that a deal between the United States and China was roughly 90% complete.
Micron (MU), which reported earnings after the bell on Tuesday, climbed at the open, with its shares up 11%.
General Mills (GIS) reported results earlier this morning, beating expectations but showing a lag in its cereal and yogurt segments. The company's stock opened 6% lower. 
7:14 a.m. ET, June 26, 2019
Buzz builds around the central bank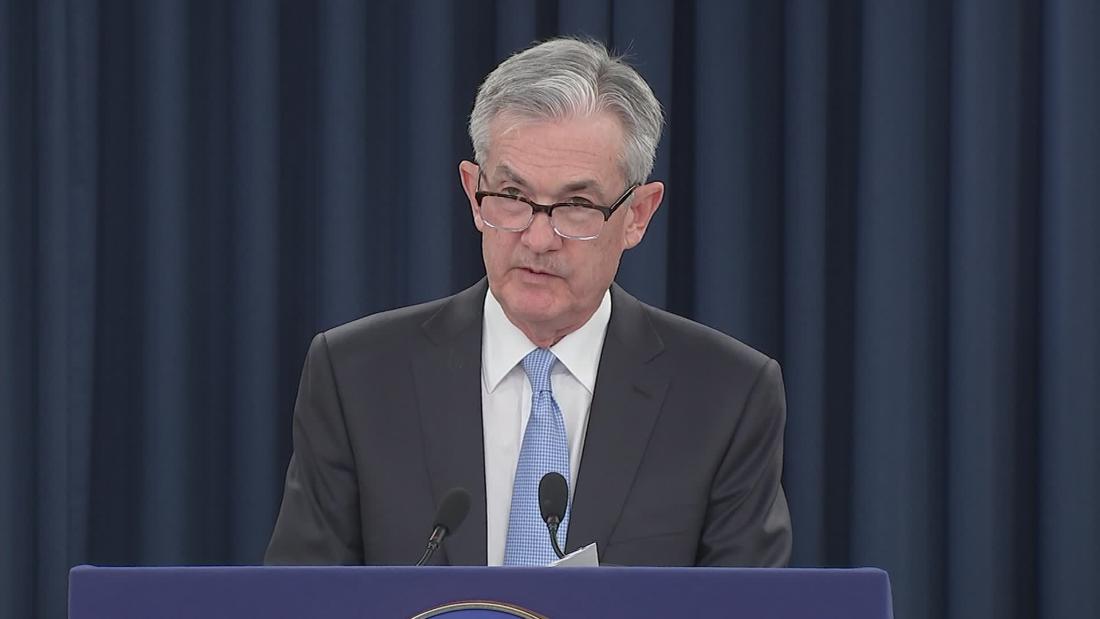 Central bankers are in the spotlight after a speech from Federal Reserve Chair Jerome Powell undermined market confidence that an interest rate cut in July is all but certain.
Powell stressed Tuesday that policymakers would carefully monitor economic developments but warned they "should not overreact" to a single event in deciding whether or not to cut rates.
The nation's central bankers are "grappling" with whether rising trade tensions, softness in the global economy and signs of muted inflation will continue to weigh on the American economy, Powell said.
His remarks spooked investors, sending the Dow and S&P 500 to their worst one-day percentage drop since May 31.
Attention now shifts to Bank of England Governor Mark Carney, who testifies Wednesday before Parliament. The United Kingdom still has big questions to answer about its plans for Brexit.
7:13 a.m. ET, June 26, 2019
Chipmaker Micron's shares surge
Shares of Micron (MICR) rallied more than 10% in premarket trading after the company reported solid earnings and said it had found a way to continue doing business with China's Huawei.
Micron, which is based in Idaho, said it conducted a legal review of its relationship with Huawei after a US export ban targeting the company was announced last month.
The chipmaker has determined that it can "lawfully resume shipping a subset of current products" that were not subject to American restrictions.
Even so, CEO Sanjay Mehrotra warned of "ongoing uncertainty" that could affect the business relationship, underlining the questions that currently face US tech companies that rely on the Chinese market.
"We cannot predict whether additional government actions may further impact our ability to ship to Huawei," he said.
Micron's earnings report showed that its quarterly revenue fell to $4.8 billion from $7.8 billion, but that still topped analysts' expectations.
7:15 a.m. ET, June 26, 2019
Here's whats happening with markets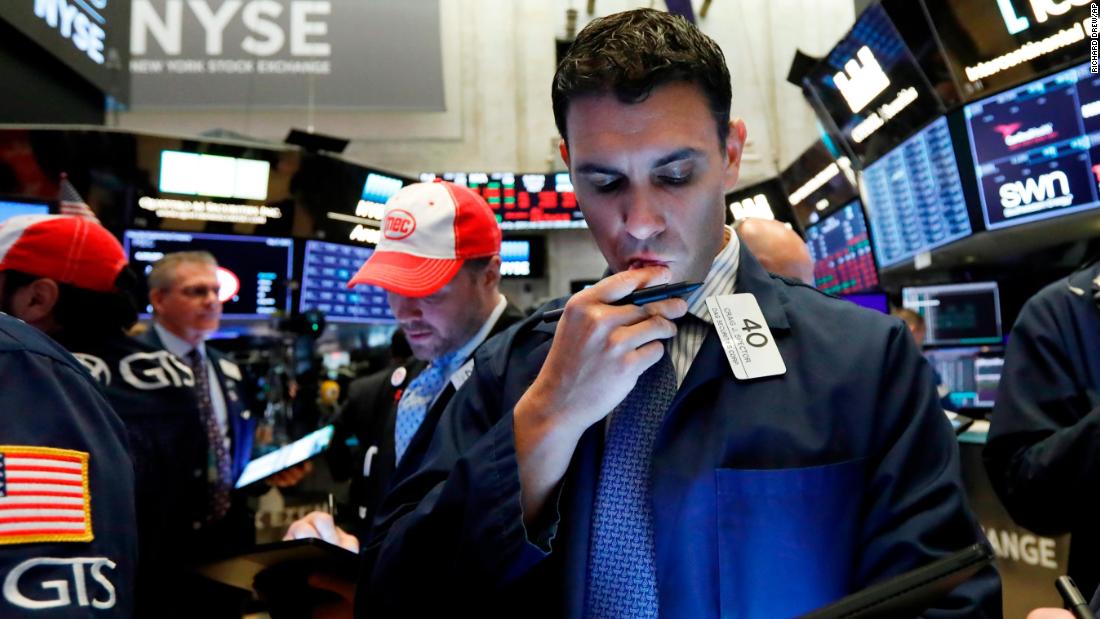 🌎US stock futures point slightly higher after Tuesday's drop-off.
The Dow is set to open flat, while the Nasdaq and S&P 500 are tracking up 0.1%.
🌍European markets were mixed in early trading. Britain's FTSE 100 fell 0.1%, while Germany's DAX posted a small gain.
🌏Stocks in Asia, meanwhile, mimicked US declines. Hong Kong's Hang Seng dropped 1.2%. Japan's Nikkei shed 0.4%.