What's moving markets today: June 12, 2019
11:53 a.m. ET, June 12, 2019
CrowdStrike rallies in first trading after IPO
Cybersecurity business CrowdStrike (CRWD) celebrated its stock market debut today, and rallied about 70% in early trading.
The company priced its IPO at $34 per share Tuesday, above its intended range of $28-30.
The stock was last trading just under $60 per share — about 70% above its IPO price.
9:55 a.m. ET, June 12, 2019
America's CFOs are bracing for a 2020 recession
The longest economic expansion in modern American history could come to a screeching halt right before the 2020 presidential election. At least that's what US finance leaders fear.
Nearly half (48.1%) of chief financial officers in the United States are predicting the American economy will be in recession by the middle of next year, according to the Duke University/CFO Global Business Outlook survey released on Wednesday.
And 69% of those executives are bracing for a recession by the end of 2020.
10:06 a.m. ET, June 12, 2019
The inflation report 'fits the market's narrative,' trader says
Consumer price inflation has risen less than expected in May, and that's fitting right into the idea that the Federal Reserve will cut interest rates soon.
Inflation is one of the key factors influencing the central bank's interest rate policy. The CME's FedWatch tool predicts a near 84% chance of a cut in July, up from 79% yesterday.
The inflation report "does fit the narrative that the market has been portraying over the last month, certainly over the last two weeks," said Minh Trang, senior FX trader at Silicon Valley Bank.
Stocks rallied over the past week amid expectations for a rate cut.
The Federal Reserve is next meeting a week from today, and investors will be hanging on every word of Fed Chairman Jerome Powell.
"They won't cut without telling us they will beforehand," said Trang.
9:40 a.m. ET, June 12, 2019
Stocks open mixed after inflation report
US stocks opened mixed but soon slipped into negative territory on Wednesday, as investors digested the consumer price inflation report for May.
Prices rose less than expected at 1.8% year-over-year, compared with the consensus of 1.9%. This could add fuel to the fire of interest rate cut expectations in the near term, as inflation is one of the key factors in the Federal Reserve's policy decision making.
The Dow opened flat in positive territory, up 9 points.
The S&P 500 kicked off little changed in negative territory.
The Nasdaq Composite opened 0.2% lower.
A few minutes into trading, they were all in the red. All three indexes closed lower yesterday, ending a rally that lasted for more than a week.
Mattel (MAT) stock climbed 5.7% at the open after it reportedly rejected a merger offer from a rival that makes Bratz dolls.
The shares of Dave and Busters (PLAY) plunged 18.2% at the open following a worse-than-expected earnings report.
10:06 a.m. ET, June 12, 2019
The American oil boom is rewriting the history books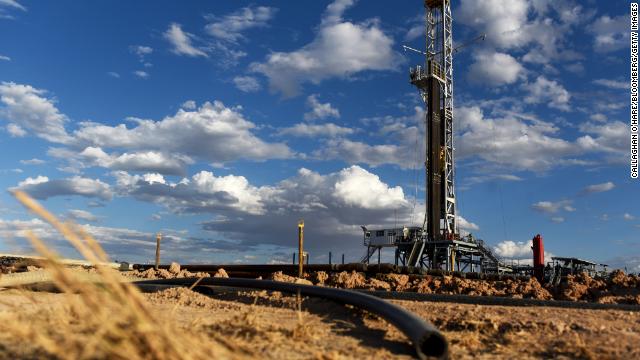 Daily oil production in the United States surged by a massive 2.2 million barrels in 2018.
That's the "largest ever annual increase by a single country," according to BP's annual statistical review of world energy that was released on Tuesday.
Those gains, made possible by the Permian Basin of West Texas, accounted for nearly all of the planet's production growth.
US production has spiked by more than 7 million barrels per day since 2012 -- "an astonishing increase" that BP said is equivalent to Saudi Arabia's oil exports.
Meanwhile, the United States is less reliant on foreign oil. BP said that US net oil imports (after accounting for exports) have shrunk to less than 3 million barrels per day, compared with more than 12 million in 2005.
All of that American oil is keeping a lid on prices -- despite US sanctions on Venezuela and Iran. US oil prices plunged into a bear market last week.
Goldman Sachs predicted on Wednesday that strong Permian Basin production will keep Brent crude, the global benchmark, around $65 a barrel in the third quarter. Brent fell 2% on Wednesday to $61.
8:48 a.m. ET, June 12, 2019
Mattel rises after reportedly rejecting merger offer
Shares of Barbie doll maker Mattel (MAT) rose 4% in premarket trading after it reportedly rejected a merger offer from a rival that makes Bratz dolls.
The Los Angeles Times reports that MGA Entertainment tried to pursue Mattel for an undisclosed price but was rejected. MGA also makes Little Tikes and LOL Surprise dolls.
"They're not delivering. Look at the results," said MGA Entertainment founder Isaac Larian said in an interview with the newspaper.
Jefferies analyst Stephanie Wissink told Reuters that the proposed deal was "not all that accretive or financially merited for existing equity holders."
8:45 a.m. ET, June 12, 2019
Stock futures pare losses after inflation misses expectations
US stock futures pared some of their losses and edged higher following the consumer price inflation report for May.
Inflation rose 1.8% year-over-year, compared with the 1.9% expected. Core inflation, which takes out more volatile costs like energy, stood at 2% on the year, versus the 2.1% expected.
Dow futures were last down 0.2%, while futures for the S&P 500 were down 0.1%. Nasdaq Composite futures were down 0.3%.
The stock market is banking on an interest rate cut from the Federal Reserve to shore up economic growth. Inflation is one of the key metrics the Fed looks at in determining its monetary policy.
8:02 a.m. ET, June 12, 2019
No fun for Dave & Buster's
Dave & Buster's (PLAY) investors want to get off this ride. The stock plunged 20% in premarket trading after a dismal earnings report.
The company missed on earnings and lowered its guidance for the rest of the year. Sales at stores opened more than a year also slid 0.3%.
The company blames the slowing sales because of Easter happening later this year, which it said "proved unfavorable."
If the stock hold its premarket losses, it will have wiped out all of its year to date gains.
7:02 a.m. ET, June 12, 2019
US markets set to open lower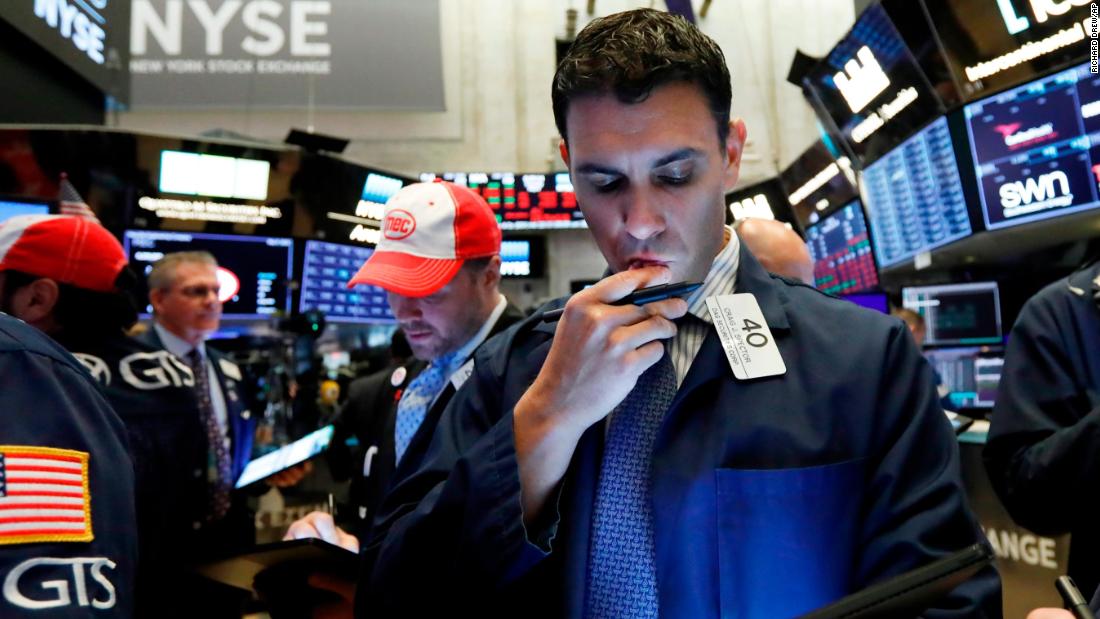 As of 7:00 am, the Dow is down 50 points in premarket trading. The S&P 500 slipped 6 points in premarkets, while the Nasdaq is lower 30 points, or 0.4% in premarket trading.
Trade tensions between the United States and China are still weighing heavily on investors.
Tuesday's close: US stocks ended slightly lower, marking the end of a rally that had lasted for more than a week.