What's moving markets today: June 12, 2019
10:06 a.m. ET, June 12, 2019
The American oil boom is rewriting the history books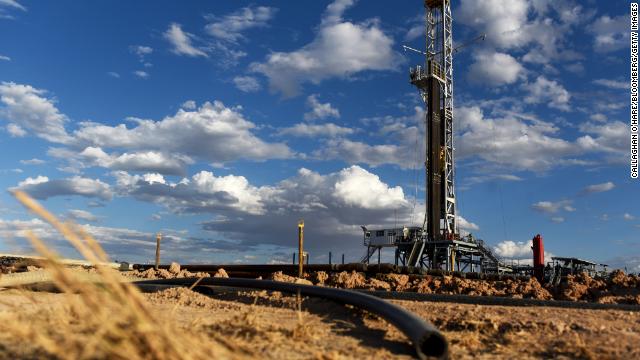 Daily oil production in the United States surged by a massive 2.2 million barrels in 2018.
That's the "largest ever annual increase by a single country," according to BP's annual statistical review of world energy that was released on Tuesday.
Those gains, made possible by the Permian Basin of West Texas, accounted for nearly all of the planet's production growth.
US production has spiked by more than 7 million barrels per day since 2012 -- "an astonishing increase" that BP said is equivalent to Saudi Arabia's oil exports.
Meanwhile, the United States is less reliant on foreign oil. BP said that US net oil imports (after accounting for exports) have shrunk to less than 3 million barrels per day, compared with more than 12 million in 2005.
All of that American oil is keeping a lid on prices -- despite US sanctions on Venezuela and Iran. US oil prices plunged into a bear market last week.
Goldman Sachs predicted on Wednesday that strong Permian Basin production will keep Brent crude, the global benchmark, around $65 a barrel in the third quarter. Brent fell 2% on Wednesday to $61.
8:48 a.m. ET, June 12, 2019
Mattel rises after reportedly rejecting merger offer
Shares of Barbie doll maker Mattel (MAT) rose 4% in premarket trading after it reportedly rejected a merger offer from a rival that makes Bratz dolls.
The Los Angeles Times reports that MGA Entertainment tried to pursue Mattel for an undisclosed price but was rejected. MGA also makes Little Tikes and LOL Surprise dolls.
"They're not delivering. Look at the results," said MGA Entertainment founder Isaac Larian said in an interview with the newspaper.
Jefferies analyst Stephanie Wissink told Reuters that the proposed deal was "not all that accretive or financially merited for existing equity holders."
8:45 a.m. ET, June 12, 2019
Stock futures pare losses after inflation misses expectations
US stock futures pared some of their losses and edged higher following the consumer price inflation report for May.
Inflation rose 1.8% year-over-year, compared with the 1.9% expected. Core inflation, which takes out more volatile costs like energy, stood at 2% on the year, versus the 2.1% expected.
Dow futures were last down 0.2%, while futures for the S&P 500 were down 0.1%. Nasdaq Composite futures were down 0.3%.
The stock market is banking on an interest rate cut from the Federal Reserve to shore up economic growth. Inflation is one of the key metrics the Fed looks at in determining its monetary policy.
8:02 a.m. ET, June 12, 2019
No fun for Dave & Buster's
Dave & Buster's (PLAY) investors want to get off this ride. The stock plunged 20% in premarket trading after a dismal earnings report.
The company missed on earnings and lowered its guidance for the rest of the year. Sales at stores opened more than a year also slid 0.3%.
The company blames the slowing sales because of Easter happening later this year, which it said "proved unfavorable."
If the stock hold its premarket losses, it will have wiped out all of its year to date gains.
7:02 a.m. ET, June 12, 2019
US markets set to open lower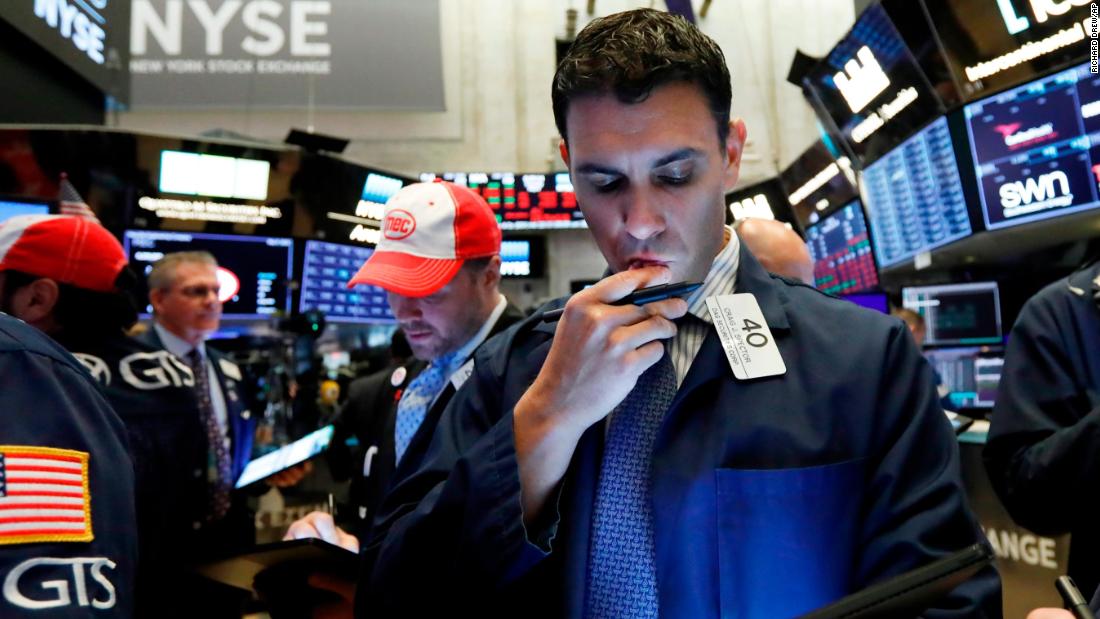 As of 7:00 am, the Dow is down 50 points in premarket trading. The S&P 500 slipped 6 points in premarkets, while the Nasdaq is lower 30 points, or 0.4% in premarket trading.
Trade tensions between the United States and China are still weighing heavily on investors.
Tuesday's close: US stocks ended slightly lower, marking the end of a rally that had lasted for more than a week.
6:53 a.m. ET, June 12, 2019
Tesla shareholders like what Elon Musk told them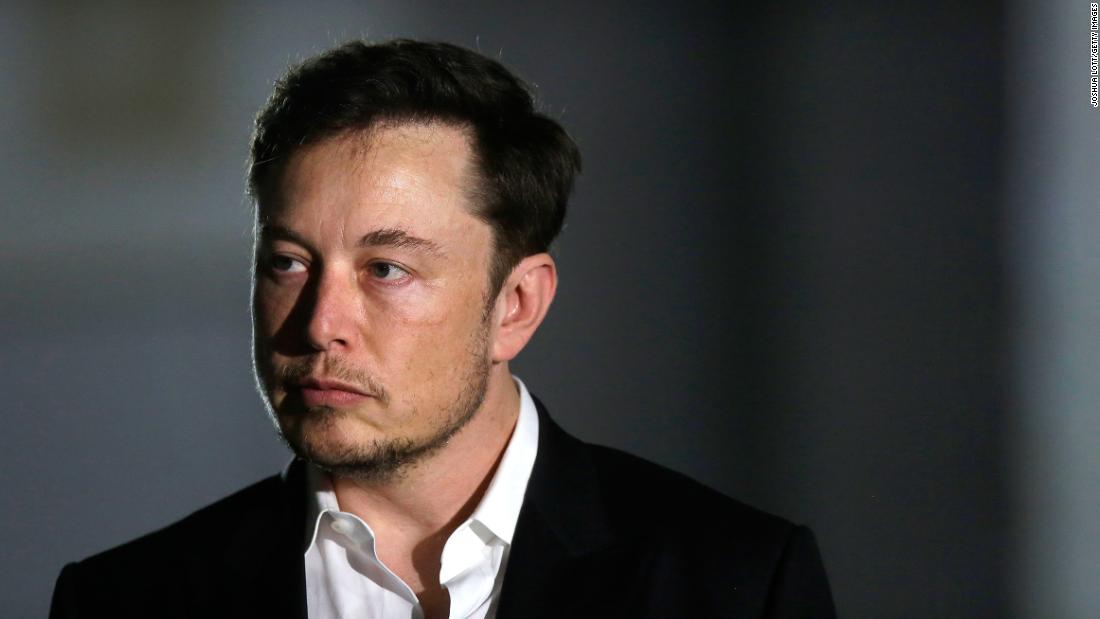 Tesla (TSLA) shares rose 2.5% in premarket trading follow CEO Elon Musk painting a positive picture about the company at its annual shareholder meeting late Tuesday.
Here's what he said:
The Model 3 sedan is selling faster than Tesla can build them.
Self-driving capabilities are just a year away. 
He hyped the new vehicle models that are in Tesla's pipeline, including the Model Y, a lower-cost SUV, as well as a semi truck and a pickup.
He said it was "financially insane" not to invest in an electric vehicle that isn't capable of being updated with fully autonomous driving.
Despite that, Wedbush Securities analyst Daniel Ives remains skeptical. Here's what he wrote in a new note:
In our opinion Tesla needs a significant rebound in Model 3 deliveries this quarter as well as into the back half of 2019 for the company to provide sustained profitability, which remains a hot button issue of the Street in light of the softness seen in the March quarter and the recent capital raise.
6:37 a.m. ET, June 12, 2019
Hong Kong stocks tumble amid protests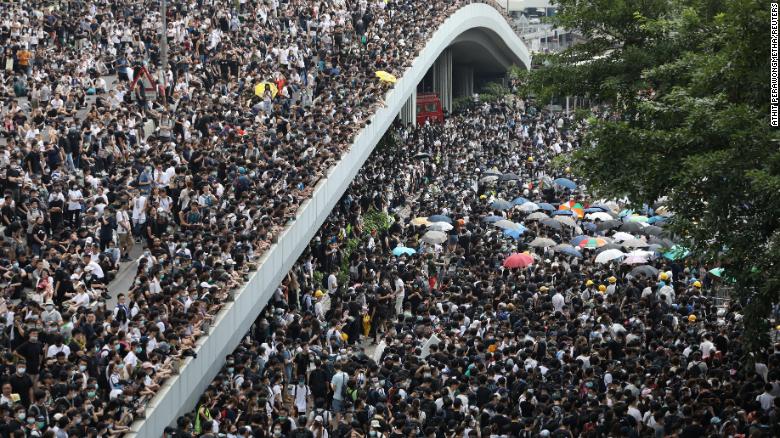 Stocks dropped in Hong Kong on Wednesday as tens of thousands of people marched through the city's financial district to protest a controversial extradition bill.
The Hang Seng index ended the day 1.7% lower. Leading the sell-off were property companies like Wharf Real Estate Investment, which fell 5.4%, and New World Development, which declined 4.2%.
We're going to see a hit on the markets because the ramifications of the bill are so significant," said Richard Harris, chief executive officer of Port Shelter Investment Management.
The bill, which would enable China to extradite people from Hong Kong, was set to be debated by lawmakers in a Legislative Council session on Wednesday.
6:23 a.m. ET, June 12, 2019
Eye on oil prices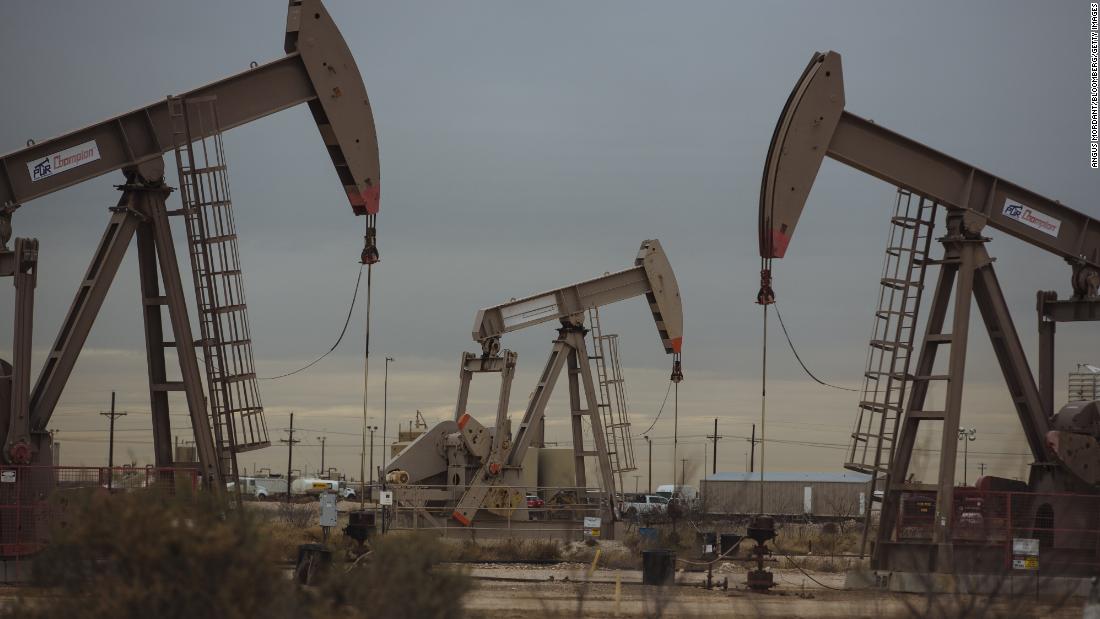 Investors will closely watch an update on US oil inventories at 10:30 a.m. ET. Oil prices are under pressure due to concerns about excess supply and flagging global growth.
The US Energy Information Administration on Tuesday lowered its 2019 forecast for global oil prices on fears about demand growth, boosting pessimism.
US crude oil futures dropped 2.8% Wednesday. Brent crude, the global benchmark, fell 2.7%.
6:21 a.m. ET, June 12, 2019
Mega media deal
US private equity giant KKR wants to take the German owner of Business Insider private in a deal that values the publisher at nearly $8 billion.
KKR (KKR) on Wednesday offered investors in Axel Springer €63 ($71.40) per share in a deal that has support from the company's largest shareholder, Friede Springer, and CEO Mathias Doepfner.
The price is a 12.5% premium over Tuesday's close and an increase of nearly 40% from late May, when talks between the companies were first reported.
Axel Springer owns a range of publications including top German tabloid newspaper Bild. It also operates a 50-50 joint venture that publishes the European edition of Politico and owns Business Insider.