What's moving markets today: June 12, 2019
1:20 p.m. ET, June 12, 2019
Investors think a rate cut is coming. But the Fed might disappoint, strategist says
US markets are being driven higher by hopes that the Federal Reserve will cut interest rates sooner rather than later. But be prepared for the chance that the central bank could disappoint, according to Lindsey Bell, CFRA Research Investment Strategist.
Investors will hang on every word at Fed Chairman Jerome Powell's press conference following next week's policy meeting. Investors don't think it's too likely the Fed will cut rates this time, but expectations for a rate cut at next month's meeting are above 80%, according to the CME FedWatch tool.
"The options are vast, but the market is pricing in a rate cut this year," Bell told CNN's Julia Chatterley on the Markets Now live show.
But Bell said "there is a high likelihood for Powell to disappoint." She doesn't expect a rate cut at all this year. The US economy is strong enough as is, and consumer confidence is at a healthy level.
Bell also expects there could be more market volatility to come.
1:03 p.m. ET, June 12, 2019
Birchbox wants Walgreens to help it reach the everyday consumer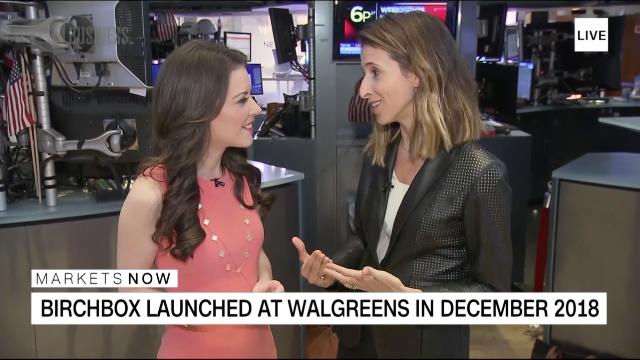 Subscription box business Birchbox is partnering with Walgreens (WBA) to reach the "everyday beauty consumer."
CEO Katia Beauchamp thinks the partnership will set the company apart from its growing competition.
"Sephora and Ulta [Beauty] are very focused on the way the industry has always thought, that there's a customer who loves beauty," she told CNN's Julia Chatterley on the Markets Now live show.
But Beauchamp added that about 70% of the market doesn't think that way. She said Walgreens has the customer "who's going in to run an errand and grab some beauty."
As for the future of Birchbox?
"You are always thinking about how to finance the next phase of expansion," she said.
12:03 p.m. ET, June 12, 2019
Confidence among CEOs slips again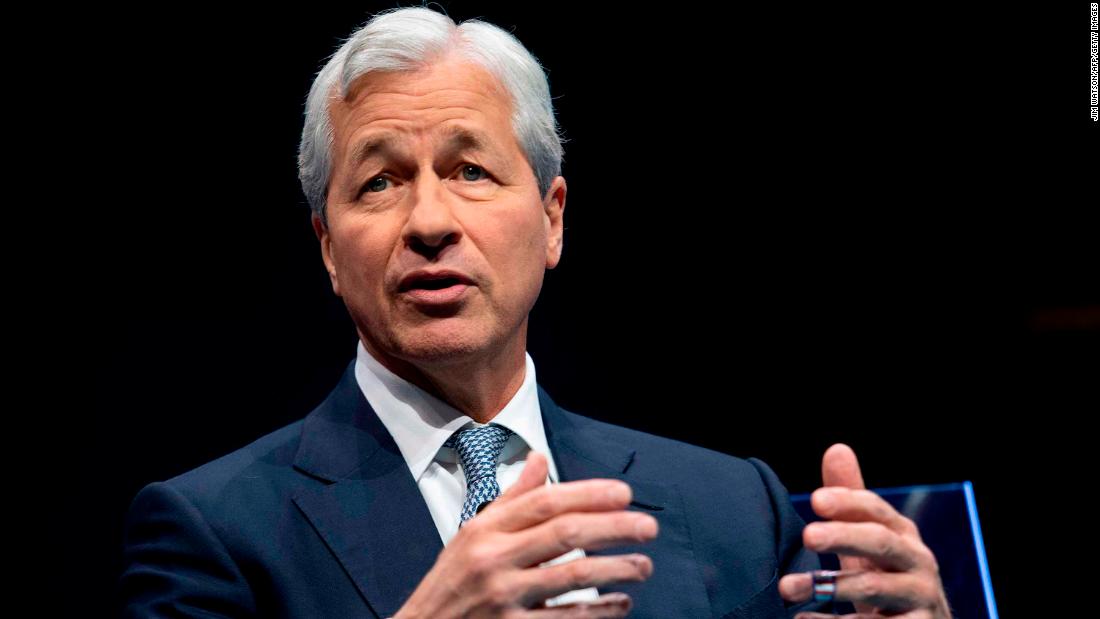 American CEOs are growing wary.
According to Business Roundtable's "CEO Economic Outlook Index," confidence slipped 5.7 points to 89.5 for the second quarter of 2019. It's the fifth continuous quarter the metric has fallen.
The survey, which polled 127 CEOs, blames the drop on "unease about the direction of US trade policy and uncertain prospects for global growth."
JPMorgan Chase (JPM) CEO Jamie Dimon, who is also chairman of the Business Roundtable, echoed those concerns and said that it's "crucial for Congress and the Administration to work together to enact policies that will encourage inclusive growth, innovation and opportunity in the United States."
11:53 a.m. ET, June 12, 2019
CrowdStrike rallies in first trading after IPO
Cybersecurity business CrowdStrike (CRWD) celebrated its stock market debut today, and rallied about 70% in early trading.
The company priced its IPO at $34 per share Tuesday, above its intended range of $28-30.
The stock was last trading just under $60 per share — about 70% above its IPO price.
9:55 a.m. ET, June 12, 2019
America's CFOs are bracing for a 2020 recession
The longest economic expansion in modern American history could come to a screeching halt right before the 2020 presidential election. At least that's what US finance leaders fear.
Nearly half (48.1%) of chief financial officers in the United States are predicting the American economy will be in recession by the middle of next year, according to the Duke University/CFO Global Business Outlook survey released on Wednesday.
And 69% of those executives are bracing for a recession by the end of 2020.
10:06 a.m. ET, June 12, 2019
The inflation report 'fits the market's narrative,' trader says
Consumer price inflation has risen less than expected in May, and that's fitting right into the idea that the Federal Reserve will cut interest rates soon.
Inflation is one of the key factors influencing the central bank's interest rate policy. The CME's FedWatch tool predicts a near 84% chance of a cut in July, up from 79% yesterday.
The inflation report "does fit the narrative that the market has been portraying over the last month, certainly over the last two weeks," said Minh Trang, senior FX trader at Silicon Valley Bank.
Stocks rallied over the past week amid expectations for a rate cut.
The Federal Reserve is next meeting a week from today, and investors will be hanging on every word of Fed Chairman Jerome Powell.
"They won't cut without telling us they will beforehand," said Trang.
9:40 a.m. ET, June 12, 2019
Stocks open mixed after inflation report
US stocks opened mixed but soon slipped into negative territory on Wednesday, as investors digested the consumer price inflation report for May.
Prices rose less than expected at 1.8% year-over-year, compared with the consensus of 1.9%. This could add fuel to the fire of interest rate cut expectations in the near term, as inflation is one of the key factors in the Federal Reserve's policy decision making.
The Dow opened flat in positive territory, up 9 points.
The S&P 500 kicked off little changed in negative territory.
The Nasdaq Composite opened 0.2% lower.
A few minutes into trading, they were all in the red. All three indexes closed lower yesterday, ending a rally that lasted for more than a week.
Mattel (MAT) stock climbed 5.7% at the open after it reportedly rejected a merger offer from a rival that makes Bratz dolls.
The shares of Dave and Busters (PLAY) plunged 18.2% at the open following a worse-than-expected earnings report.