What's moving markets today: June 11, 2019
11:07 a.m. ET, June 11, 2019
Sprint and T-Mobile shares slide following reported major lawsuit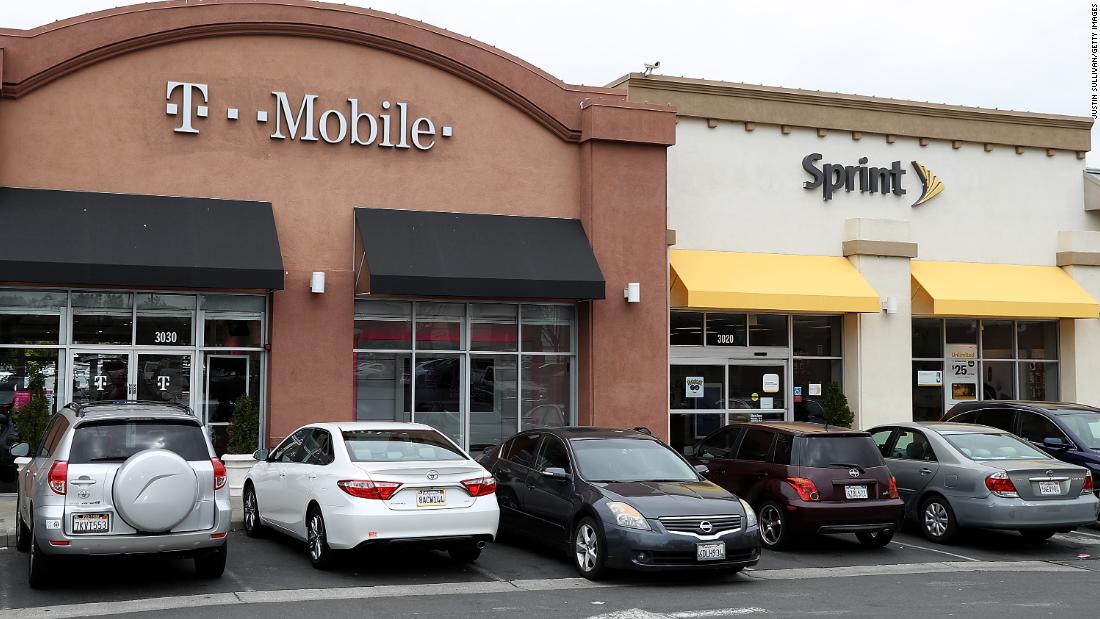 Sprint (S) shares tumbled 7% following a report that several state attorneys general are planning to file a lawsuit blocking its planned merger with T-Mobile (TMUS).
Reuters reports New York's state AG Letitia James is leading the lawsuit, with 9 other attorney generals expected to join.
T-Mobile shares also fell nearly 2%.
The proposed $26 billion merger between the two telecommunication companies has faced a rocky path.
In May, the pair announced that they adjusted their merger terms to address concerns brought to them by the FCC. The regulator and the US Department of Justice both have to approve the deal before the companies can complete their merger.
10:50 a.m. ET, June 11, 2019
H&R Block to buy Canadian financial solutions platform Wave Financial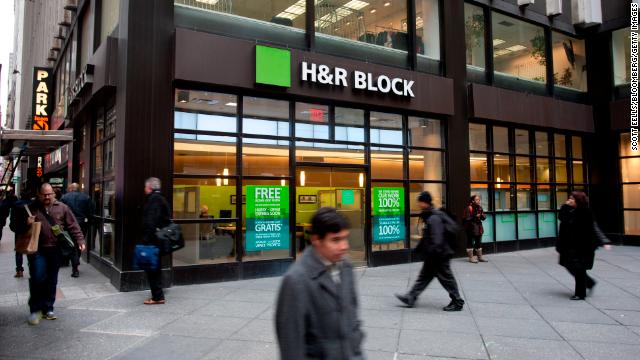 Tax preparation company H&R Block (HRB) has agreed to acquire Canadian financial solutions platform Wave Financial for $405 million in cash.
Wave provides payment processing and bookkeeping services, which are "significant pain points for small business owners and essential to successful annual tax preparation," said H&R Block president and CEO Jeff Jones, according to a press release.
The company also reported its earnings for the fiscal year 2019 today, including revenues of $3.1 billion, slightly below last year's $3.2 billion, and a 4% dividend increase to $1.04.
H&R Block's shares are the best performer in the S&P 500 today, having climbed 5.8% so far.
9:46 a.m. ET, June 11, 2019
Grubhub rallies after Amazon shutters its restaurant delivery service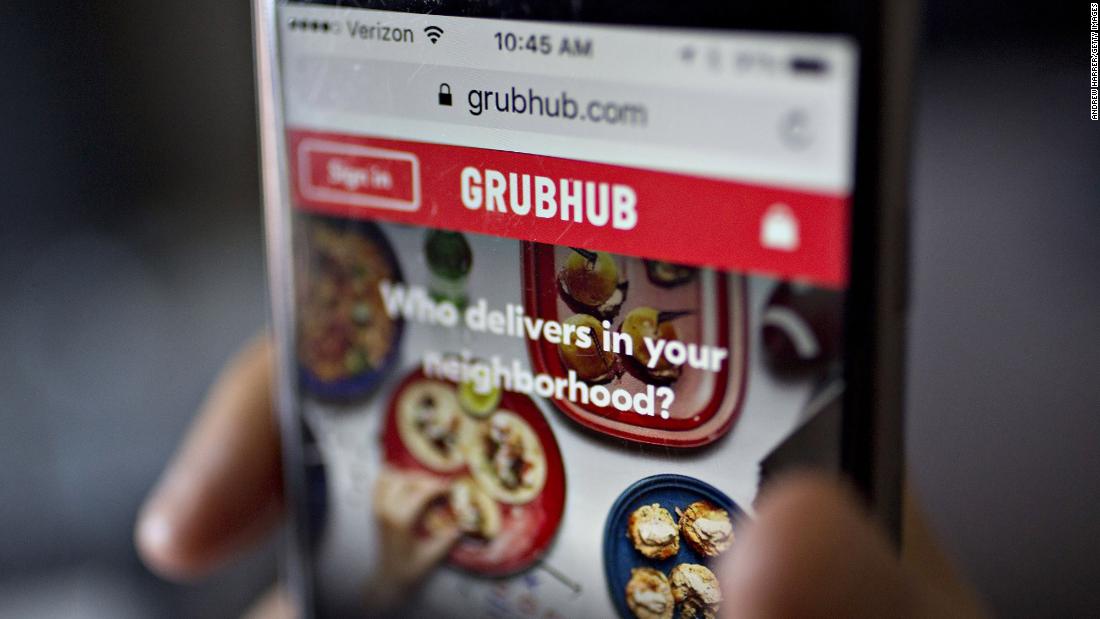 Grubhub (GRUB) shares rose 7% in early trading after one of its largest rivals dropped out of the food delivery space.
Amazon announced Tuesday it's shutting down its restaurant delivery service, ending a four-year run. Amazon Restaurants will cease operations on June 24.
9:39 a.m. ET, June 11, 2019
Stocks open higher as rally continues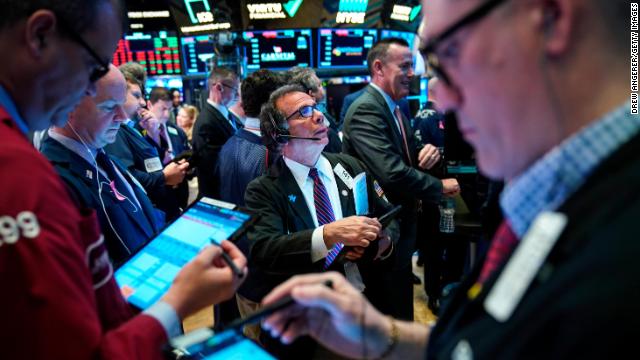 US stocks kicked the day off stronger on Tuesday as the market rally continues amid optimism over trade negotiations.
President Donald Trump said yesterday that if President Xi Jinping of China fails to attend the G-20 meeting in Japan this month, it would immediately lead to additional tariffs on Chinese imports. But investors are confident that a deal will be reached since the threatened tariffs on Mexico were scrapped over the weekend.
The Dow logged its first six-day winning streak since May 2018 on Monday, and it looks like another day will get added to it today.
Beyond Meat (BYND) is in focus after the company dropped in premarket trading after a downgrade from JPMorgan (JPM). The stock opened down 15%.
Shares of online photo business Shutterfly (SLFY) slipped 0.2% after the company announced it would be acquired by private equity giant Apollo Global Management (APO), which will combine the business with privately held Snapfish.
8:28 a.m. ET, June 11, 2019
Your inflation forecast, brought to you by President Trump
It's inflation week on the US economic calendar, with the producer price index due at 8:30 am ET today and the consumer price index following suit at the same time tomorrow.
President Donald Trump's forecast is in:
Notwithstanding the PPI consensus forecast of 2% year-over-year, and the CPI expectation of 1.9% year-over-year, President Trump called US inflation "very low".
Trump has been calling on the Federal Reserve to cut interest rates to boost economic growth. The inflation rate is an important factor in the central bank's decision making process.
The president tweeted this morning, "The Fed interest rate way too high, added to ridiculous quantitative tightening! They don't have a a clue!"
Trump went on to say that the strength of the US dollar was leaving the United States at a "big disadvantage" and that rival currencies like the euro had been devalued against the greenback.
Currencies trade in tandem with each other, for example, when the dollar strengthens, the euro weakens. This wasn't the first time that Trump called the European Union a currency manipulator, although it has never officially been named that.
8:08 a.m. ET, June 11, 2019
Christine Romans: The new trade way is now with China
President Donald Trump ended one tariff threat with Mexico and renewed another with China.
The president is threatening China that if President Xi Jinping does not meet with him at the G20 coming up in Osaka, Japan, he will slap tariffs on the rest of the Chinese goods American importers bring in.
His commerce secretary appeared on CNBC moments ago and predicted the US and China would reach a trade deal, but don't expect a definitive China deal during the G20.
And he praised the president's trade/immigration gambit with Mexico and advised investors to ignore "the soundbites" and instead wait for the results.
Meantime, a stock market winning streak continues.
9:50 a.m. ET, June 11, 2019
Beyond Meat is rallying — until now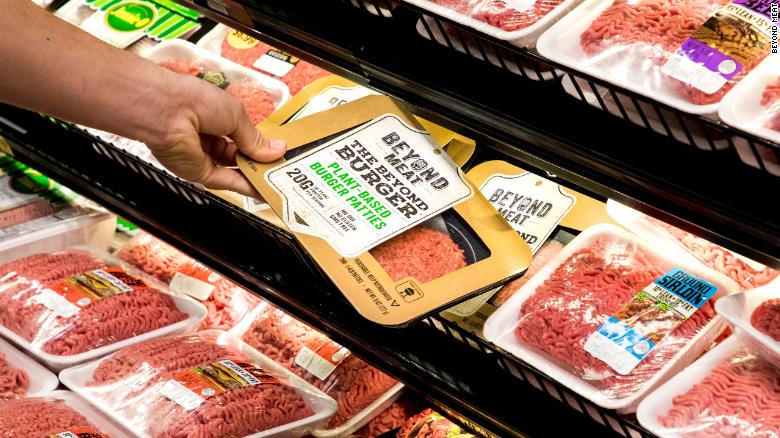 Shares of Beyond Meat (BYND) have rallied 69% since Thursday's close. The company reported strong earnings on Thursday.
What's more, Monday's closing price — $168.10 per share — was nearly seven times higher than the stock's IPO price of $25. Beyond debuted as a public company in early May.
But the stock is down 15% in early trading after JPMorgan (JPM) hit it with a downgrade.
6:31 a.m. ET, June 11, 2019
Global stocks are higher
A stocks rally in Asia has set the tone for markets on Tuesday.
Tuesday's US open: The Dow is poised to rise 130 points when US markets open. The S&P 500 could also jump 0.5%, while the Nasdaq could gain 0.6%.
Britain's FTSE 100 climbed 0.4% in early trading. Germany's DAX, which was closed Monday for a holiday, was up 1.1%. Carmakers such as Volkswagen (VLKAF) that would have been hurt by US tariffs on Mexico gained about 2%.
Those gains follow a positive trading session in China, where the Shanghai Composite popped 2.6% after Beijing indicated it was ramping up stimulus efforts.
Hong Kong's Hang Seng rose 0.8%, while Japan's Nikkei notched a more modest 0.3% increase.
Monday's close: The Dow finished up 0.3%, logging its sixth consecutive session of gains. The S&P 500 increased 0.5%, and the Nasdaq rose 1.1%.
6:28 a.m. ET, June 11, 2019
E3 gaming expo kicks off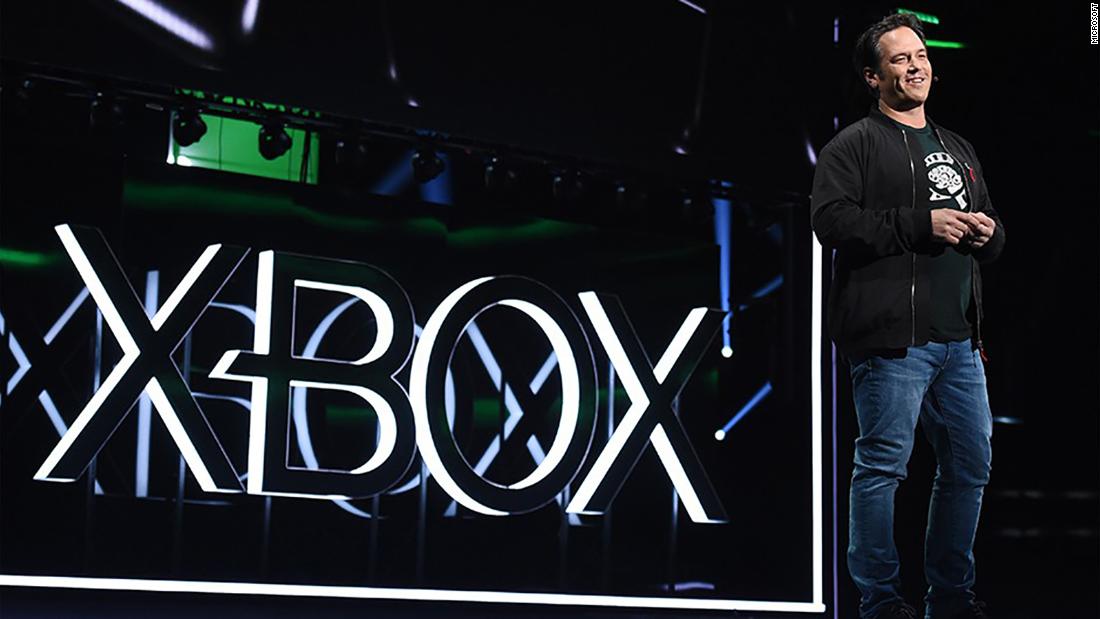 The E3 gaming conference officially kicks off in Los Angeles on Tuesday.
Some companies got out ahead of the event with announcements.