What's moving markets today: June 10, 2019
4:13 p.m. ET, June 10, 2019
What's next for investors on Tuesday?
The market is closed for the day and investors are looking forward to what's next.
Tesla (TSLA) is holding a shareholder meeting
The E3 gaming conference kicks off in Los Angeles.
UBER (UBER) CEO Dara Khosrowshahi is due to speak at the Economic Club of Washington.
In economic data, the producer price index for May is due at 8:30 a.m. ET. It came in below expectations in the prior month.
The UK releases its labor market report.
4:11 p.m. ET, June 10, 2019
Dow posts gains for sixth day in a row
US stocks finished higher on Monday, the first day of trading after the United States and Mexico agreed to a deal to avoid tariffs on Mexican imports. The Dow logged the sixth day of gains in a row for the first time since May last year. The S&P 500 and the Nasdaq Composite climbed for the fifth consecutive session.
Gains in the Dow were led by financials and technology stocks, like Goldman Sachs (GS) and Intel (INTC), which led the field. They climbed 2.3% and 1.7%, respectively.
United Technologies (UTX) was the biggest loser in the Dow, dropping 3.1%. The company announced late yesterday it would merge with defense business Raytheon (RTN). President Donald Trump voiced his concern about what the merger would do to competition in the aerospace and defense sector in an interview with CNBC this morning. Raytheon shares ended the day 0.7% higher.
3:33 p.m. ET, June 10, 2019
Mexico's peso is having a good day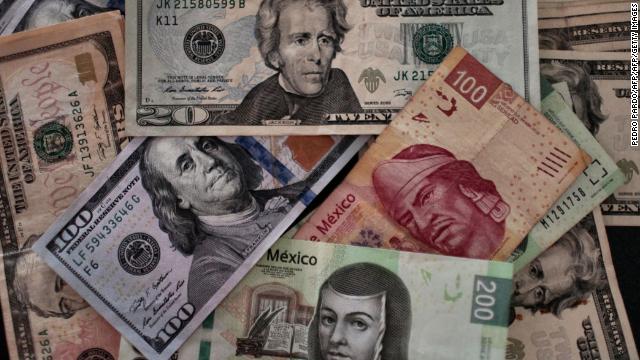 It's not just the stock market that's flying high. The Mexican peso is also rebounding as investors breathe a sigh of relief after the United States reached a deal with Mexico that averts tariffs.
The Mexican peso rallied more than 2% against the dollar today, leading it to its best level since late May.
The peso had fallen to its lowest level since December on May 31 after President Donald Trump threatened the tariffs, according to Refinitiv.
2:57 p.m. ET, June 10, 2019
The S&P 500 is just 2% away from its record high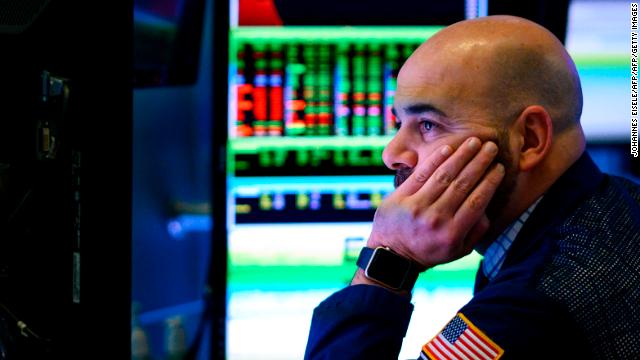 The recent stock rally is starting to make a difference.
The S&P 500 is just 2% off its closing record high of 2,945.83, which it reached on April 30, according to Refinitiv.
Stocks have been going strong since last week, when Federal Reserve Chairman Jerome Powell said the central bank would act "as appropriate" to ensure the economic expansion of the United States would be sustained. The market took this to mean that interest rate cuts will come sooner than expected. Today, the rally continued as investors grew optimistic on trade after threatened tariffs on Mexican imports were scrapped.
The S&P was up 0.6%, on track for its fifth straight day of gains.
The Dow and the Nasdaq Composite were up 0.4% and 1.2%, respectively. The Dow is looking a its sixth day of consecutive gains, and the Nasdaq has climbed for five days in a row.
2:05 p.m. ET, June 10, 2019
It's too soon for the Fed to hit the panic button
Despite demands from President Donald Trump and whims of the market, some people think its premature for the Fed to lower rates.
Why?
Consumer spending has held up relatively well.
The stock market is not far from record highs.
The unemployment rate is still at its lowest level in half a century.
With that in mind, it might behoove the Fed to remain patient instead of rushing to cut rates.
That's especially true since some point out that any recent weakness in the economy and stock market might have more to do with a somewhat manufactured crisis, namely the US trade tension with China.
Will the Fed follow through and give investors what they want? It's a little early to throw in the towel and expect them to ease," said Tony Bedikian, managing director and head of global markets for Citizens Bank.
"Barring major escalations in the trade dispute, the economy seems okay," he added.
12:07 p.m. ET, June 10, 2019
Stocks stay strong at midday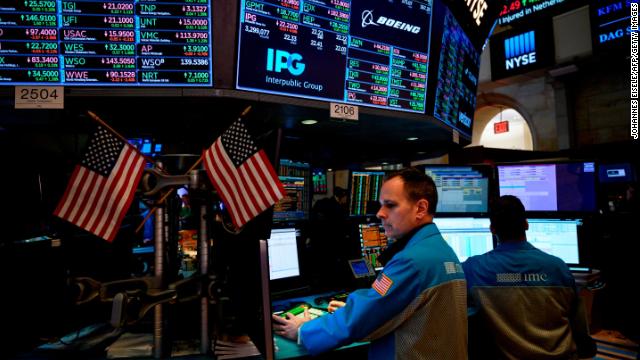 At midday, stocks are squarely in the green as the market breathes a sigh of relief after the United States and Mexico reached a deal that avoids import tariffs on Mexican goods.
"The decision not to impose tariffs on Mexico also suggests to us a lower probability of tariffs on additional imports from China or on auto imports from the EU and Japan," wrote Goldman Sachs economist Alec Phillips.
The Dow is up more than 200 points, or 0.8%, while the S&P 500 and the Nasdaq Composite are up 1.1% and 1.9%, respectively.
But it's not all that peachy. M&A announcements from the weekend and this morning are weighing on some shares.
United Technologies (UTX), which announced yesterday it would merge with defense business Raytheon (RTN), is the biggest loser in the Dow, down 1.4%.
Raytheon is up 2.3%.
Salesforce (CRM) is the weakest stock in the S&P, down more than 4%. The company announced it would acquire Tableau Software (DATA) earlier today. Shares of Tableau are up a whopping 35.8%.
12:10 p.m. ET, June 10, 2019
Saks Fifth Avenue's owner soars 45% on a bid to take it private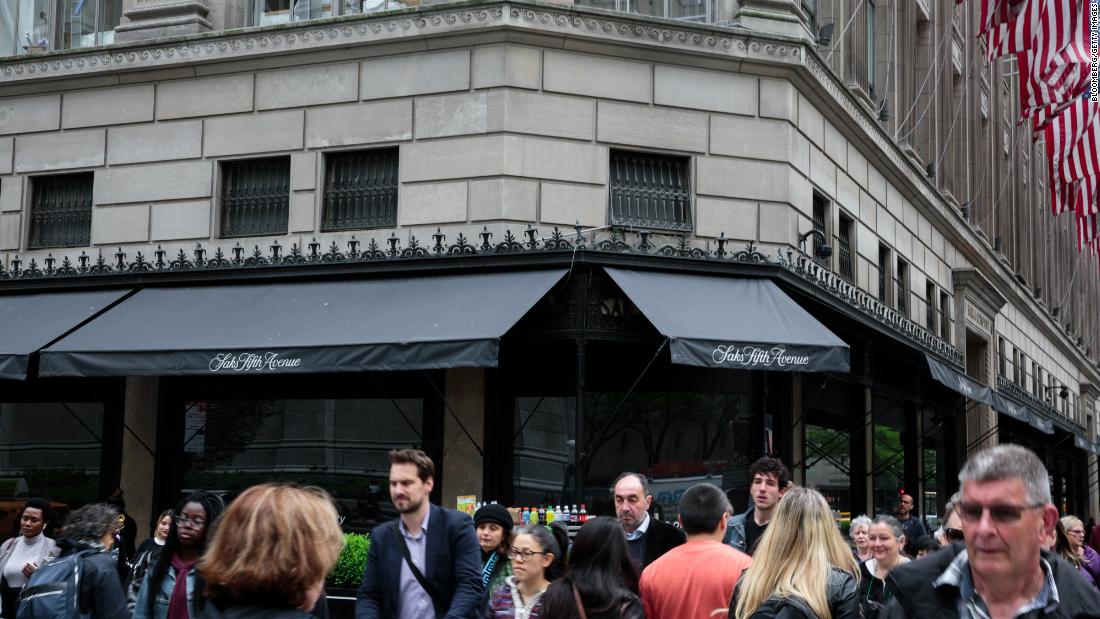 Hudson's Bay (HBAYF) stock soared 45% after its executive chairman and others revealed a plan to take the struggling retail giant private. The company owns Lord & Taylor, Saks Fifth Avenue, Saks Off 5th as well as namesake department stores.
The release said a group of shareholders, which owns 57% of Hudson's Bay, submitted a proposal to take it private at $9.45 per share in Canadian dollars. That's a 50% premium from Friday's close.
The company cautioned that there's "no assurance that any definitive agreement will be executed or that the proposed transaction will be approved or consummated."
Last month, the company announced it was pursuing strategic options, including a merger or sale for Lord & Taylor.