The top five cash-rich companies — Apple (AAPL), Microsoft (MSFT), Alphabet (GOOGL), Amazon (AMZN) and Facebook (FB) — drew down their war chests by a combined $111 billion, according to a new Moody's report.
Apple alone held $245 billion in cash at the end of 2018, down nearly 17% from the year before.
Still, Apple's cash pile is bigger than the aggregate amount of cash of every non-tech industry, according to the firm.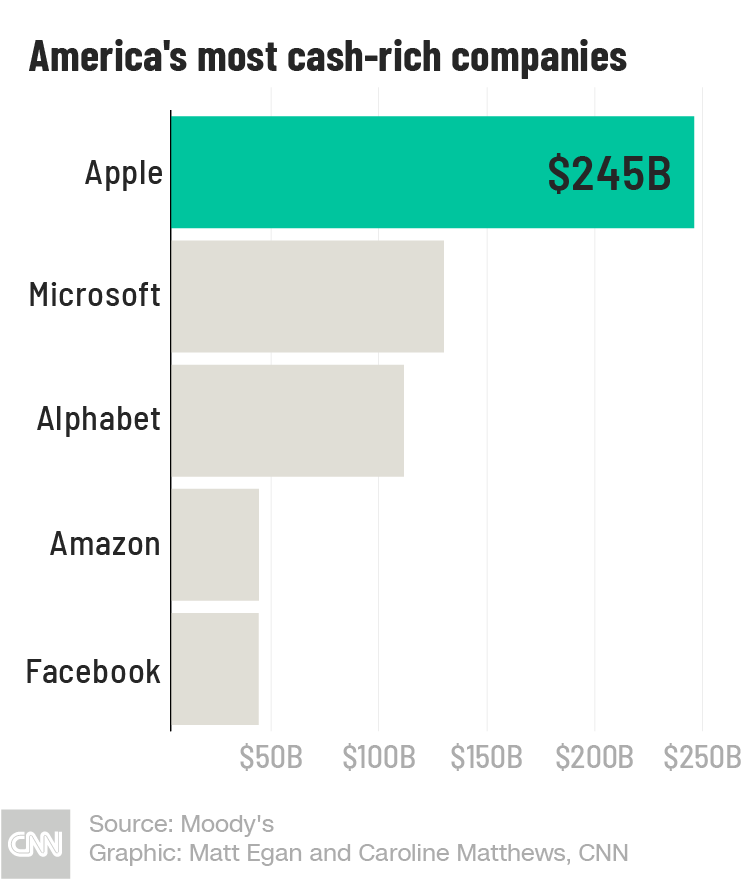 The report revealed that US non-financial companies were sitting on $1.69 trillion at the end of 2018.
While that's an epic amount of money, it's down by 15% from the record $1.99 trillion at the end of 2017.