What's moving markets today: June 7, 2019
2:19 p.m. ET, June 7, 2019
This IPO just popped 80% in its debut
Revolve (RVLV), a trendy online retailer, is looking good on its first trading day.
The stock jumped 80% in its New York Stock exchange debut, our Paul R. La Monica notes:
Revolve calls itself a "next-generation fashion retailer for millennial consumers" and attracts shoppers through social media and influencers.
1:45 p.m. ET, June 7, 2019
Stocks are on track for the best week of the year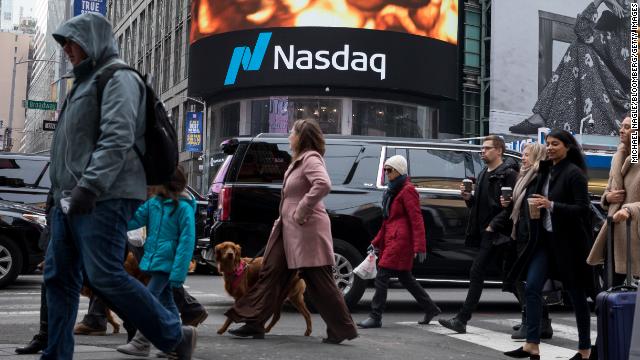 US stocks are en route to record their best week of the year.
The Dow is looking at a 4.9% gain, and the S&P 500 and Nasdaq are up 4.6% and 4.1%, respectively, according to Refinitiv.
More than half of the trading day has passed and stocks are rallying into the weekend amid rising expectations that the Fed will cut interest rates soon.
12:39 p.m. ET, June 7, 2019
Microsoft is once again worth more than $1 trillion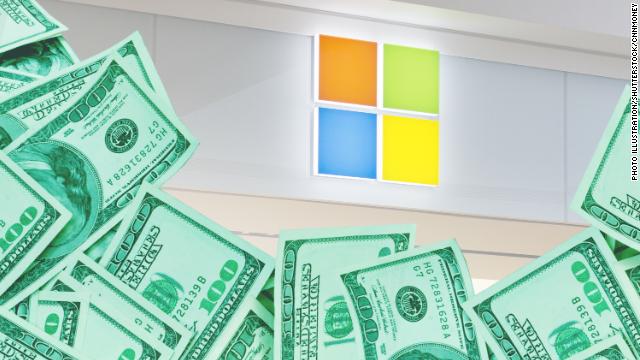 Tech stocks surged along with the broader market Friday. Microsoft (MSFT) rose 3% to lead the Dow higher -- and vaulted back above a $1 trillion market valuation in the process.
Microsoft, which first topped $1 trillion in late April, now has a more than $100 billion market cap lead over Apple (AAPL) and Amazon (AMZN) -- the two other companies that briefly passed $1 trillion in the past year.
The Windows and Xbox maker is also worth about a quarter of a billion more than Google parent Alphabet (GOOGL). And it's more than double the market valuation of Facebook (FB).
It's a bit ironic that Microsoft, the oldest of the five largest tech firms, has vaulted ahead of its rivals at a time when investors are worried about a looming regulatory crackdown on Apple, Amazon, Facebook & Alphabet.
Microsoft, which went through its own antitrust nightmare in the 1990s and early 2000s, is seen as more immune to that threat -- despite its growing clout in cloud computing. It's a case of "been there, done that!" for Microsoft.
11:51 a.m. ET, June 7, 2019
Beyond Meat briefly hits an all time high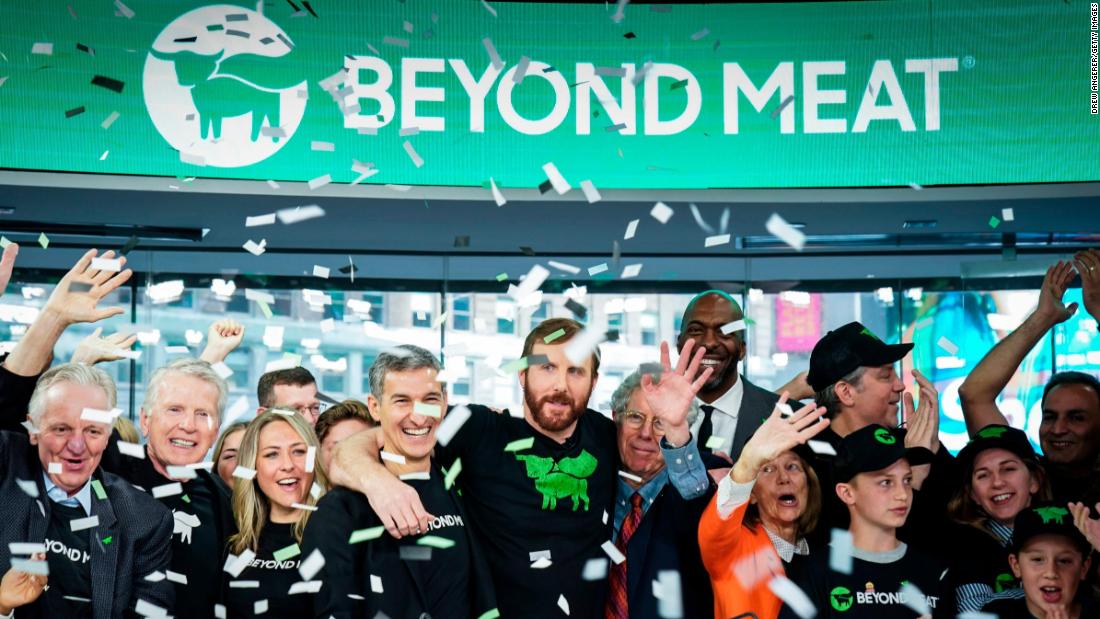 Beyond Meat (BYND) can't be stopped.
The stock briefly touched its all time high earlier today — $135.80 — before slightly fading.
Still, the stock is up 30% today after posting appetizing earnings.
Beyond Meat's shares are trading at nearly five times its IPO price of $25 per share.
11:43 a.m. ET, June 7, 2019
JPMorgan Chase and Goldman Sachs are the Dow's only losers today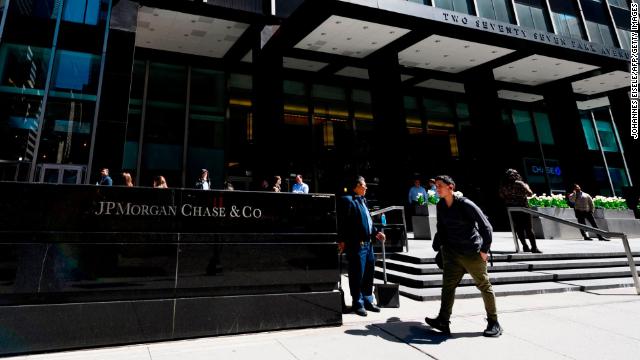 The bad jobs news was good news for the stock market Friday because investors believe the disappointing numbers all but guarantee a rate cut by the Federal Reserve in the not-so-distant future. But financial stocks did not take part in the rally. JPMorgan Chase (JPM) and Goldman Sachs (GS) were the only Dow stocks in the red.
Rival banks Citigroup (C) and Bank of America (BAC) were lower too. Morgan Stanley (MS) and Wells Fargo (WFC) were flat. The reason? Check out this great story on the financial sector from CNN Business' Matt Egan. He explains why rate cuts would hurt bank profits because it's harder to make money off of lending when interest rates are low.
12:07 p.m. ET, June 7, 2019
Weakness of this jobs report 'shouldn't be overlooked,' analyst says
The disappointing May jobs report is just the latest sign that the US economy is running out of gas after a decade-long expansion.
Jim Baird, partner and chief investment officer with Plante Moran Financial Advisors, wrote this in a report Friday:
The softening in consumer spending and uncertainty related to trade policy have taken a toll in recent months, but the jobs market had remained a relative bright spot. The weakness of this report shouldn't be overlooked."
The jobs report, coupled with several other recent indicators of sluggishness, might even push the Federal Reserve to cut rates later this year to try to rejuvenate the economy.
10:33 a.m. ET, June 7, 2019
Thanks to weak jobs, now investors are really expecting a rate cut
Stocks are climbing this morning after a jobs report that disappointed.
Market expectations for a near-term interest rate cut by the Federal Reserve to boost the economy have been growing, and the jobs data make a cut even more likely.
"While we were expecting jobs growth to slow down this time, few could have predicted such weak payroll numbers. The poor reading only cements market expectations for Fed rate cuts ahead," wrote ING economists James Smith and Carlo Cocuzzo in a note.