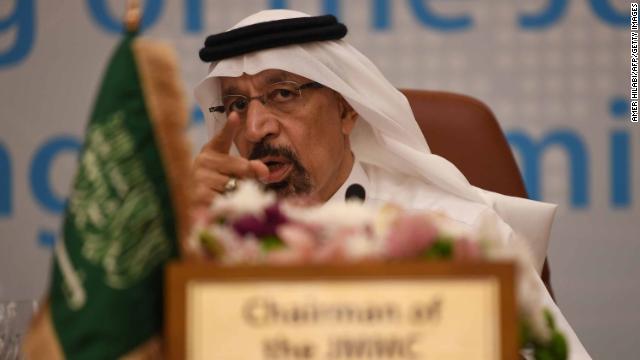 OPEC could be nearing a deal that could help support battered oil prices.
Khalid al-Falih, Saudi Arabia's energy minister, said on Friday that OPEC is close to agreeing to extend production cuts, Reuters reported. Those cuts, led by Saudi Arabia, are due to expire at the end of June.
However, the Saudi official cautioned that more time could be needed to convince non-OPEC allies such as Russia to extend the agreement.
That news initially lifted US oil prices, which surged as much as 2.4% to $53.83 a barrel early on Friday.
However, most of those gains vanished, with crude recently trading roughly flat on the day at $52.64 a barrel.
The oil market has been slammed in recent weeks by economic worries. Those concerns were not helped by Friday's jobs report, which showed that payroll growth slowed sharply to 75,000 in May.
US oil plunged back into a bear market -- its second in seven months -- on Wednesday following a report that revealed a spike in crude inventories.