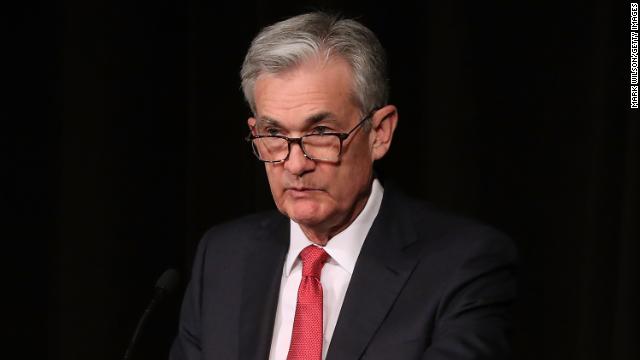 Federal Reserve Chairman Jerome Powell said the central bank would continue to watch developments on the trade front closely and act as appropriate to ensure sustained economic growth.
"We do not know how or when these issues will be resolved," Powell said of the trade war during a conference on monetary policy in Chicago.
On Monday, St. Louis Fed President James Bullard said that risks to economic growth from the trade turmoil and inflation below the Fed's 2% target could warrant an interest rate cut soon. This led stocks to turn higher.
Powell outlined three future challenges for the Fed, including its existing monetary policy strategy given the underperformance of inflation data, the central bank's toolkit, as well as its communication with the public.
Stocks are holding on to their gains after Powell's speech, with the Dow up 1%, or 246 points, the S&P 500 up 0.8% and the Nasdaq Composite up 0.9%.