What's moving markets today: June 3, 2019
3:00 p.m. ET, June 3, 2019
Fed official: An interest rate cut 'may be warranted soon'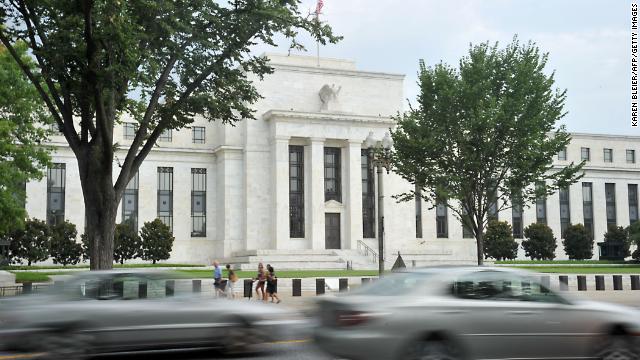 The Federal Reserve may need to cut interest rates soon, according to James Bullard, president of the St. Louis Federal Reserve.
Bullard is a voting member of the Fed committee that sets rates. His comments came in light of ongoing trade war turmoil and concerns about weak inflation in the United States.
A downward policy rate adjustment may be warranted soon to help re-center inflation and inflation expectations at target and also to provide some insurance in case of a sharper-than-expected slowdown," he said during a presentation at the Union League Club of Chicago.
The personal consumption expenditure index — the Fed's preferred measure of inflation — stood at an annualized rate of 1.5% in April, well below the 2% target.
The central bank has raised interest rates nine times since cutting them to record lows in the aftermath of the financial crisis. But it took its foot off the gas in January and has been patient ever since.
The chances of a rate cut happening have been increasing, though. investors see a 97% chance that a rate cut could happen by the end of the year, according to CME's FedWatch tool.
President Donald Trump has been calling on the central bank to cut rates and stimulate the US economy by cutting rates.
Stocks responded positively to Bullard's comments — lower interest rates are favorable for companies. The Dow briefly turned green, and the S&P 500 pared its previous losses. But both indexes soon slipped lower again.
3:24 p.m. ET, June 3, 2019
What you need to know about 'Dark mode,' Apple sign-in and more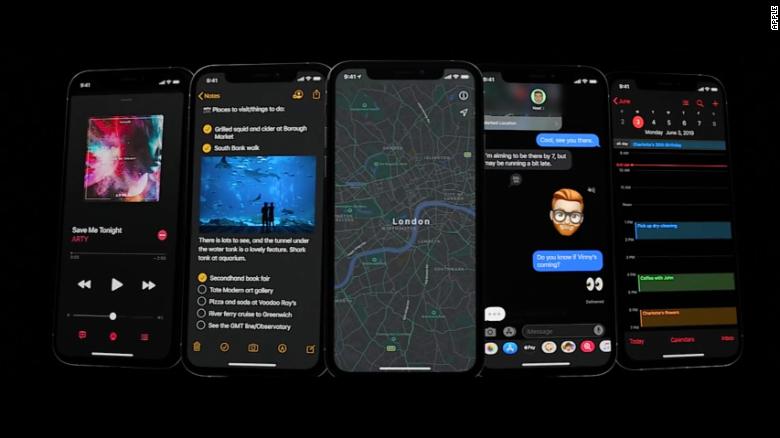 Apple's upcoming software update includes a slew of new features and capabilities.
Dark mode is finally coming to iOS. Apps such as News, Calendar and iMessage have a darker appearance. t's meant to be less harsh on the eyes than the typical bright background.
Apple (AAPL) says apps will be faster and smaller. For example, app downloads are 50% smaller, and app updates are 60% smaller. Apps also launch two times faster with iOS 13. As an added bonus, Face ID unlocks 30% faster.
Apple Maps is revamped, including a feature similar to Google's Street View where users get a 3D view. Users can also tap a place on the street, such as a restaurant, to get more information about it. 
Privacy features, like "Sign in with Apple." This option lets users log into apps and services with Apple, rather than a social network account. Apple says users can log into Face ID to create a new account for a service, without providing personal information.
New editing tools, including updates to Portrait Lighting, such as smoothing out skin, the ability to rotate a video and browsing photos based on the day, month or year.
3:23 p.m. ET, June 3, 2019
Apple Watch is striking out on its own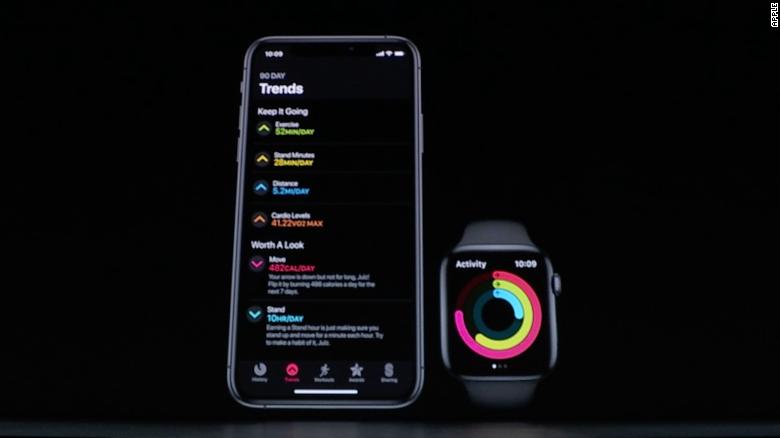 At Apple WWDC, the company highlighted several updates to the Apple Watch:
There will now be a separate App Store for the Apple Watch, which means it will no longer require a companion app on the iPhone. Apple (AAPL) hopes this will make way for "a whole new generation of apps" specifically for the watch.
Cycle tracking app -- women will be able to track their menstrual cycle on their Apple Watch (and on the iPhone Health app). Users can log key aspects of their period, and can be notified when their period is about to start.
New health updates -- Apple Watch will also now help track hearing loss.
It's also bringing apps like voice memos, audiobooks and calculator to the Apple Watch.
12:41 p.m. ET, June 3, 2019
Facebook tumbles after reported antitrust probe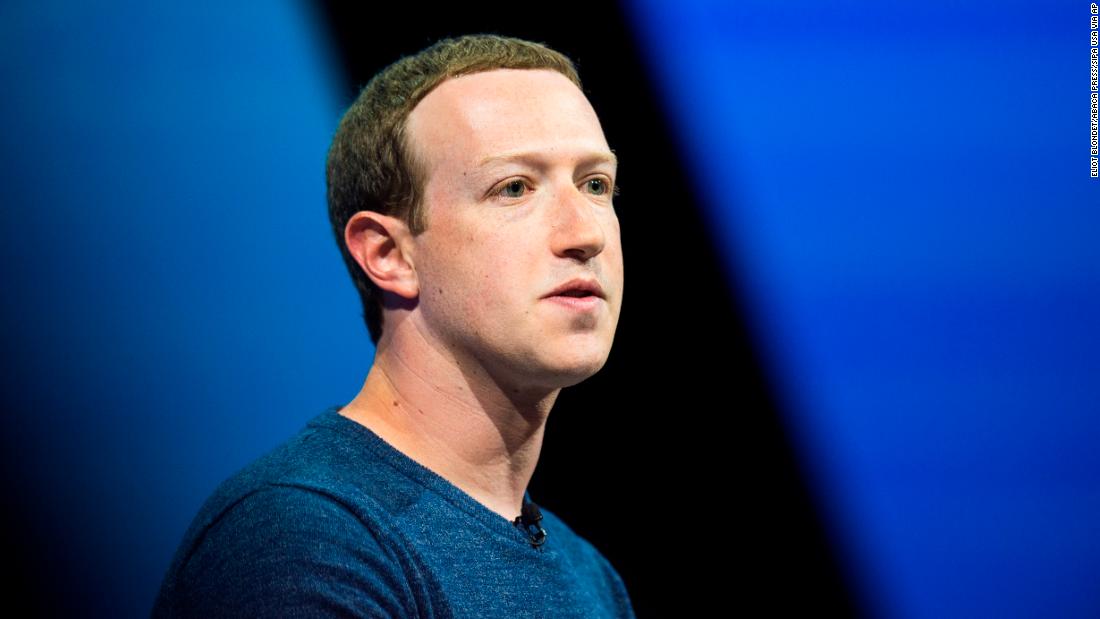 Shares of Facebook (FB) sank more than 6% following a report that the Federal Trade Commission will lead a antitrust investigation into the company.
The Wall Street Journal said that the agency will examine if Facebook "has engaged in unlawful monopolistic practices."
It was reported earlier that the Department of Justice was laying the foundation of a possible antitrust probe into Google (GOOGL).
The newspaper said the two US government agencies came to an agreement about which tech giant to examine because they "must work out turf arrangements regarding which agency will handle what issues."
12:03 p.m. ET, June 3, 2019
Google falls nearly 6% over worries of a DOJ investigation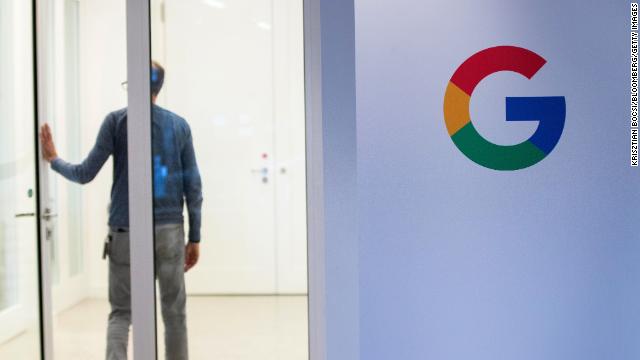 Shares of Google (GOOGL) are down nearly 6%, on Monday, as the Department of Justice is laying the foundation of a possible antitrust probe into the tech giant.
The exact scope of the possible investigation is unclear, but it could related to the company's search business.
Read more about the DOJ probe here.
The stock was down 5.8% in midday trading. That slide is weighing on the Nasdaq Composite and Nasdaq 100, which are 0.5% and 0.8% lower, respectively.
11:15 a.m. ET, June 3, 2019
Only six Dow stocks are in the red right now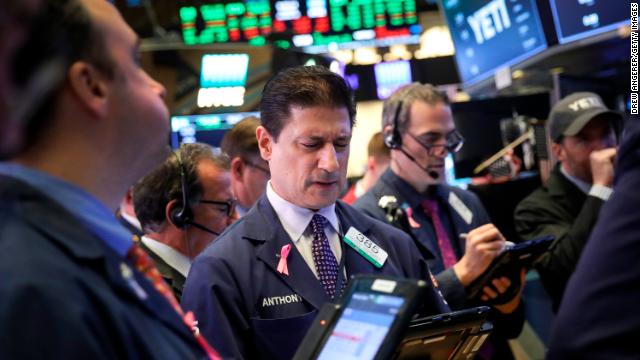 About an hour and a half into the trading day, stocks are mixed.
Only six Dow components are in the red. They are Boeing (BA), Microsoft (MSFT), UnitedHealth (UNH), Visa (V), Goldman Sachs (GS) and McDonald's (MCD).
Walgreens Boots Alliance (WBA) is the biggest gainer in the Dow, up 2.4%, followed by Verizon (VZ), up 2%.
11:32 a.m. ET, June 3, 2019
Manufacturing barometer drops to lowest level since October 2016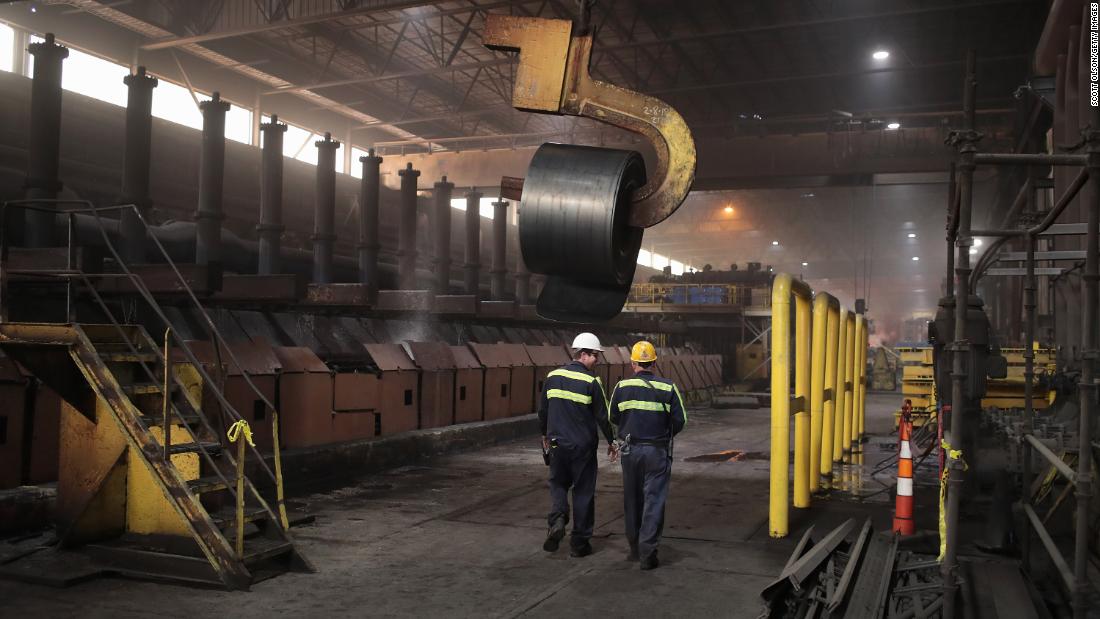 The ISM manufacturing index dropped to 52.1 in May, marking its lowest level since October 2016.
The number undercut a consensus estimate of 53, according to Refinitiv.
In April, the index, which is an important data point in assessing the US economy, also underperformed expectations.
In other economic data this morning, construction spending for April was flat, undercutting consensus estimates of a 0.4% increase.
11:23 a.m. ET, June 3, 2019
Bank of America cuts earnings estimates
The ongoing trade spat between the United States and the nations it buys from and sells to has caused enough damage to slash earnings estimates, according to analysts at Bank of America (BAC).
The bank cut its 2019 estimated earnings per share by 1.2% and its 2020 earnings estimates by 2.2%.
"We estimate a 1% earnings per share hit from increased China tariffs. From tariffs on Mexico, we estimate a 0.6% drag in 2019 and 1.5% in 2020."
On top of that, a stronger US dollar could also weigh on the company's earnings.
"Globalization has benefited S&P 500 margins for decades, and protectionism coupled with rising wages and input costs, pose risks to peak margins," the analysts said.
BofA has lowered its net margin assumption by 10 basis points to 12% this year and by 20 bps to 12.2% in 2020, compared with 12.5% last year.
11:30 a.m. ET, June 3, 2019
AMD shares jump 7% on Samsung deal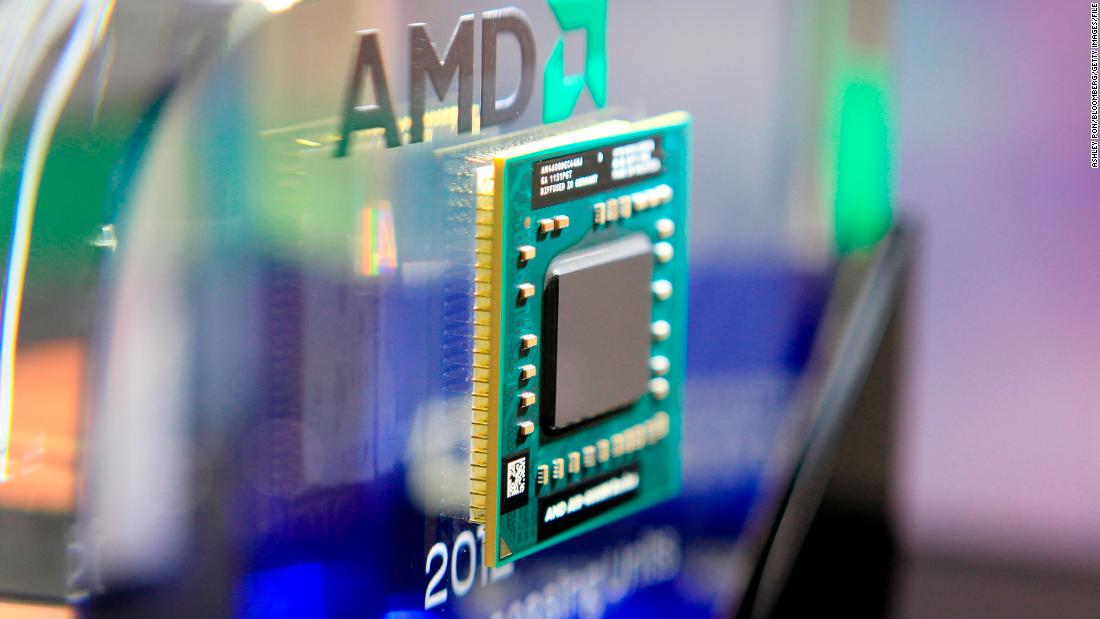 AMD (AMD) has inked a new deal with Samsung (SSNLF) to use the company's chips in its mobile devices, including smartphones.
The deal sent AMD's stock up nearly 7% in early trading.
AMD said Samsung will pay the chipmaker royalties and licensing fees, but terms of the multiyear partnership weren't disclosed.
The stock is up 60% for the year.