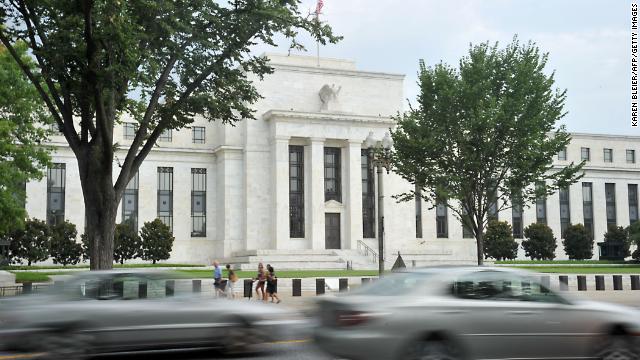 The Federal Reserve may need to cut interest rates soon, according to James Bullard, president of the St. Louis Federal Reserve.
Bullard is a voting member of the Fed committee that sets rates. His comments came in light of ongoing trade war turmoil and concerns about weak inflation in the United States.
A downward policy rate adjustment may be warranted soon to help re-center inflation and inflation expectations at target and also to provide some insurance in case of a sharper-than-expected slowdown," he said during a presentation at the Union League Club of Chicago.
The personal consumption expenditure index — the Fed's preferred measure of inflation — stood at an annualized rate of 1.5% in April, well below the 2% target.
The central bank has raised interest rates nine times since cutting them to record lows in the aftermath of the financial crisis. But it took its foot off the gas in January and has been patient ever since.
The chances of a rate cut happening have been increasing, though. investors see a 97% chance that a rate cut could happen by the end of the year, according to CME's FedWatch tool.
President Donald Trump has been calling on the central bank to cut rates and stimulate the US economy by cutting rates.
Stocks responded positively to Bullard's comments — lower interest rates are favorable for companies. The Dow briefly turned green, and the S&P 500 pared its previous losses. But both indexes soon slipped lower again.