US-Mexico tariffs and markets
4:08 p.m. ET, May 31, 2019
Beer and liquor stocks get whacked by Mexico tariffs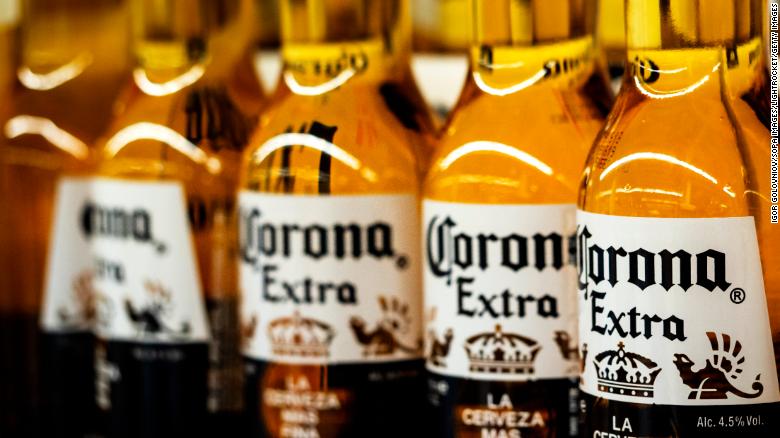 Beer and liquor companies slid Friday on President Donald Trump's plan to slap tariffs on Mexican goods.
Constellation Brands (STZ), which owns Corona and Modelo Especial, lost 6%. Brown-Forman (BFB), the owner of El Jimador and Herradura tequila brands, fell 2%.
The United States imported $3.5 billion worth of beer from Mexico last year, according to the USDA. It was the top agricultural product imported from Mexico, ahead of avocados and tomatoes.
More than two-thirds of the beer that the United States imported in 2018 came from Mexico, up from around 35% two decades ago, according to the National Beer Wholesalers Association.
4:09 p.m. ET, May 31, 2019
Lyft soars following Uber's earnings
Uber (UBER) may be still losing a LOT of money. But investors didn't seem to mind. The stock rose about 1% Friday even as the broader market sank. What's more, Uber's rally even helped "lift" shares of its smaller ridesharing rival. Lyft (LYFT) stock somewhat curiously rose 5%.
It's a bit odd that Lyft would pop after Uber executives indicated in the company's earnings call that competition is still tight between the two. But there are hopes that Uber and Lyft will start to rely less on huge promotional discounts to lure riders. That would bode well for both companies as they each do their best to one day eke out a profit.
It's also telling that another Uber rival, GrubHub (GRUB), was up about 2% too. GrubHub, which also owns food delivery service Seamless, competes with the rapidly growing Uber Eats. Uber said in its earnings report that Uber Eats revenue surged nearly 90% from a year ago.
4:10 p.m. ET, May 31, 2019
The Dow's only winner? McDonald's
As stocks sank Friday, maybe investors were seeking some comfort food to keep their spirits up.
McDonald's (MCD) shares were up ever so slightly while the other 29 stocks in the Dow were all lower. There was no company specific news. Investors were probably just flocking to so-called safe havens that pay steady dividends.
Then again, plant-based burger company Beyond Meat (BYND) also continued to defy gravity -- and logic. Its shares were up more than 5% -- and at more than $100 a pop, the stock has now quadrupled from its IPO price.
4:13 p.m. ET, May 31, 2019
Volkswagen says 'tariffs of this kind' could hurt US consumers and threaten job growth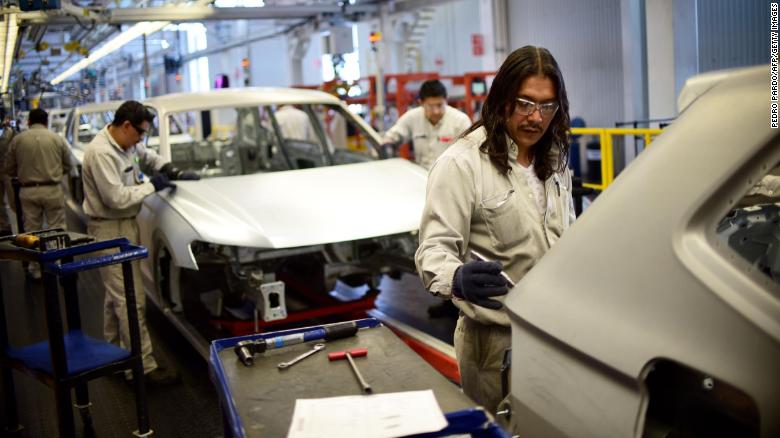 Volkswagen (VLKAF), the world's largest carmaker, warned on Friday that tariffs imposed on Mexico could hurt US consumers and threaten jobs growth.
In a statement released to CNN, the automaker said:
"We believe that tariffs of this kind are a tax on the US consumer and will result in higher prices and also threaten job growth."
Volkswagen said it has made significant long-term investments in the United States "that would be impaired by restrictive changes to trade."
The company said it remains hopeful that the issue will be resolved "through constructive negotiations without the imposition of tariffs."
Automakers have been hit after President Trump's announcement as Mexico is a regional manufacturing hub for global automakers that assemble cars in Mexico and ship many of them to the United States.
Volkswagen shares are down almost 3% in Europe. Among the biggest decliners are Mazda and Nissan in Japan which plunged 7% and 5% respectively. In the US, Ford (F) shares are down 2% and GM (GM) fell more than 4%.
10:19 a.m. ET, May 31, 2019
Costco says tariffs will lead to higher prices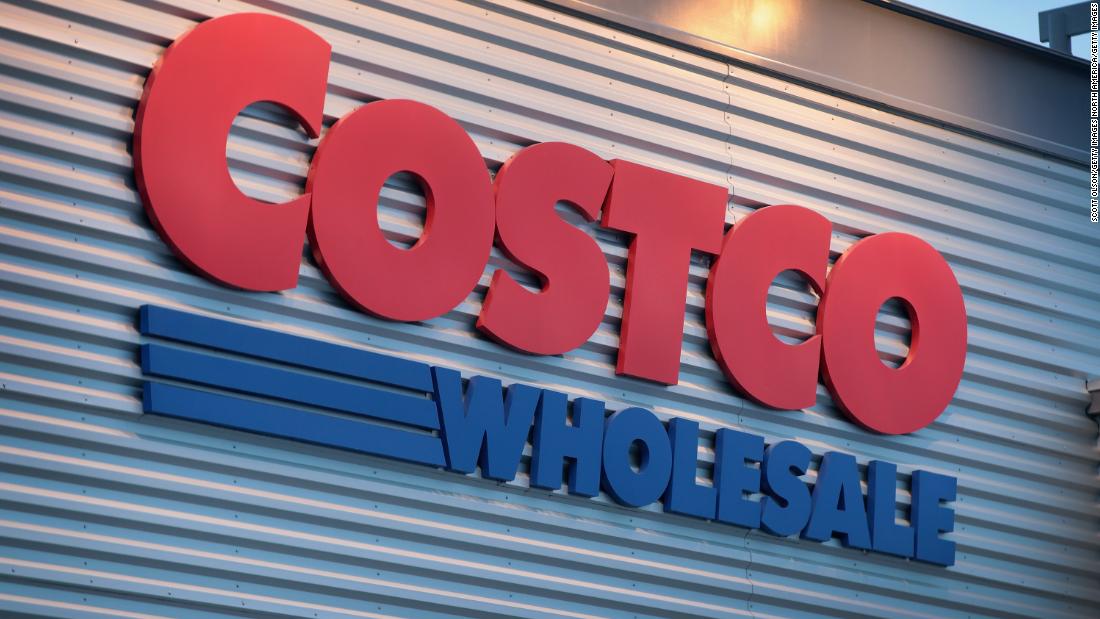 Costco (COST) is the latest retailer to warn that the US-China trade war will hit consumers.
"At the end of the day, prices will go up on things," Costco CFO Richard Galanti told analysts on Thursday. Galanti said prices had already gone up on some items such as patio furniture.
Costco wasn't the only retailer on Thursday to predict prices will rise for consumers.
"We believe our shoppers will be facing higher prices as 2019 progresses," Dollar General's (DG) CFO said on a analyst call.
Walmart (WMT), Target (TGT), Home Depot (HD), Macy's (M) and others have also said recently that the tariffs have forced them to either alter their financial outlooks, remodel carefully-crafted supply chains or consider raising price tags for customers.
10:47 a.m. ET, May 31, 2019
CEOs tell Trump that tariffs on Mexican imports are a bad idea
The Business Roundtable, an influential Washington lobby of corporate CEOs, says tariffs on Mexican imports would be a "grave error." It urged the Trump administration to pull back on the plan unveiled Thursday night.
Moving ahead with these tariffs would also jeopardize the prospects for the Administration's top trade priority – the United States-Mexico-Canada Agreement – and would undermine duty-free North American trade that supports over 12 million American jobs."
Unilateral tariffs on all Mexican imports will not solve the urgent problems of securing our border and fixing our broken immigration system. We urge the Administration to engage constructively with our neighbors and allies to resolve trade, migration and security issues in ways that will benefit Americans, not cause economic damage."
9:50 a.m. ET, May 31, 2019
Dow drops 300 points after Trump threatens tariffs on Mexico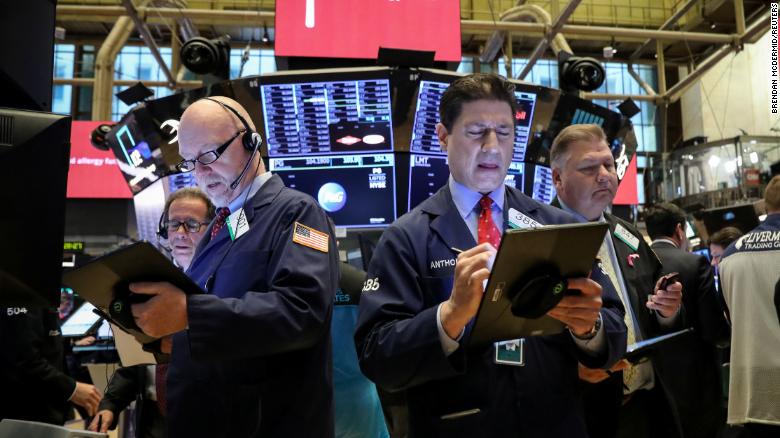 The Dow declined 300 points, or 1.2%, on Friday morning after President Donald Trump announced plans to impose tariffs on Mexico. The S&P 500 fell 1.2% and the Nasdaq lost 1.3%
Trump's tariff threat against one of America's largest trading partners amplified investor worries about how trade tensions will disrupt business and slow global economic growth.
Auto makers, which rely on Mexico as a vital part of their supply chain, retreated. Fiat Chrysler (FCA) lost 5%, while General Motors (GM) and Ford (F) lost 3% apiece.
The news also rocked the Mexican peso, which tumbled 3.4% against the US dollar.
The rising trade tensions spilled over into the energy market, driving US oil prices 2.8% lower to $54.93 a barrel.
Uber (UBER) jumped 4% after its debut earnings report as a public company revealed a loss of $1 billion during the first quarter. Gap (GPS) plunged 15% after reporting poor earnings and sinking sales at its namesake and Old Navy brands.
All three major US indexes have declined more than 6% in May. It would be their first negative month of 2019. The Dow is also on track to decline for the sixth week in a row, the longest slump since June 2011.
7:31 a.m. ET, May 31, 2019
Christine Romans: Investors are waking up to trade war's risks
We're entering a new phase of President Donald Trump's trade wars. As political economist Greg Valliere wrote this morning in a note, "These tariffs break new ground -- they're political, a punishment to Mexico for not stopping the surge of immigrants from Central America."
Republicans haven't pushed back on Trump's trade strategy. Until now. This is from Iowa Senator Charles Grassley: "Trade policy and border security are separate issues. This is a misuse of presidential tariff authority." Retaliation from Mexico, of course, could hurt Iowa's farmers and pork producers.
Meanwhile, the fear around the world this morning is that tariffs will hurt both countries. Weakening the Mexican economy, of course, could have the opposite effect on illegal immigration than Trump wants. But the president is clearly devoted to his tariffs-as-punishment strategy. "This finally could awaken the slumbering U.S. Congress," Valliere wrote.
I've said for some time that markets have been resilient in the face of what could be a years-long trade war with China, potential tariffs down the road on European and Japanese cars, and now new tensions with Mexico. But the past month has been a different story. For investors, May has been a reckoning.
7:08 a.m. ET, May 31, 2019
Paul Krugman: 'This would be stagflationary'
New York Times columnist and Nobel laureate Paul Krugman weighed in on the new tariff threat.