What's moving markets today: May 30, 2019
10:16 a.m. ET, May 30, 2019
CBS and Viacom pop on reported merger talks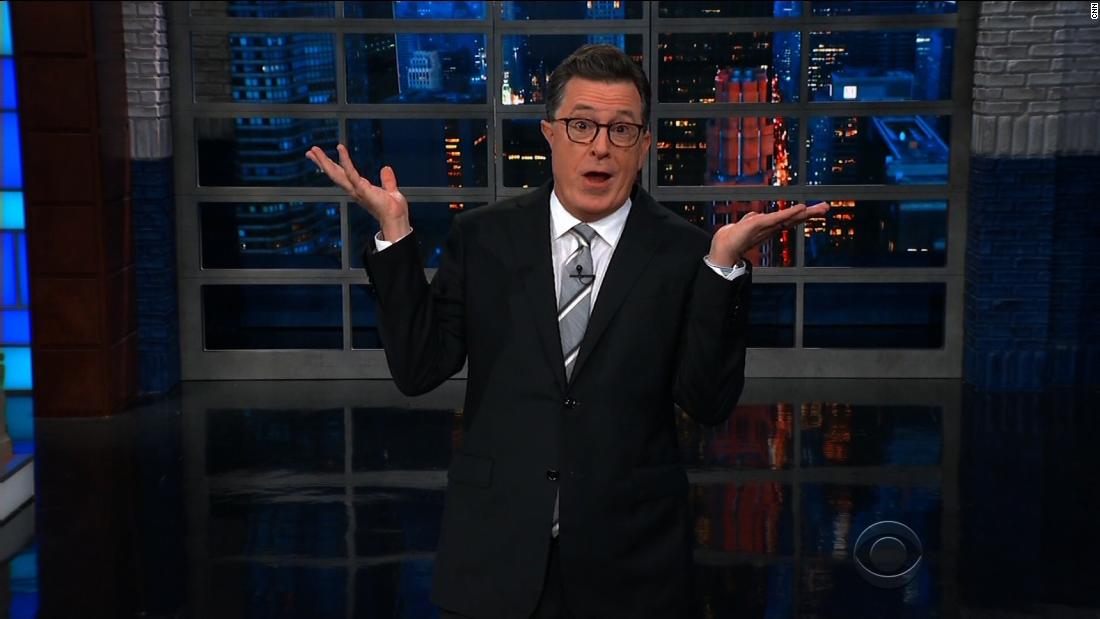 CBS and Viacom might become a single company once again, according to a new report.
CNBC says merger talks could begin in mid-June.
Both stocks jumped on the news in early trading: CBS (CBS) popped nearly 5% and Viacom (VIAB) leapt 4%.
Viacom is best known for its cable channels, including MTV and Nickelodeon, and movie studio Paramount. CBS controls the CBS broadcast network, Showtime and streaming network CBS All Access.
The two companies split up in 2006.
9:41 a.m. ET, May 30, 2019
US markets start in the green after recent slide; Calvin Klein owner plunges 10%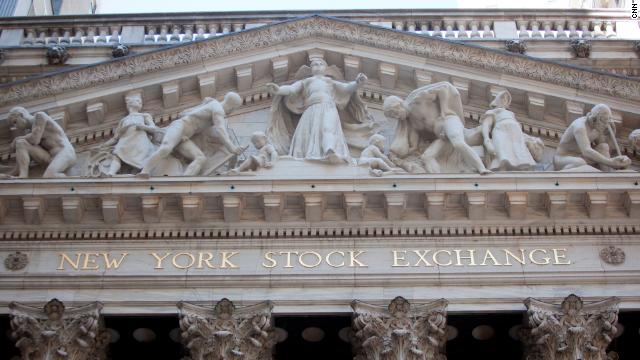 Wall Street started Thursday's session in positive territory, marking a modest rebound from the recent bout of selling.
The gains come after the S&P 500 declined 1.5% during the prior two trading days due to concerns about the US-China trade war and plunging bond yields.
The Dow is still on track for its sixth consecutive losing week. That hasn't happened since June 2011.
Analysts said Wall Street could soon be due for a rebound given the recent tumble. Based on technical indicators, nearly half of the stocks in the S&P 500 are "oversold," according to Bespoke Investment Group. That's the highest since early January.
"The market is approaching some levels that can be considered extreme in the short-run," Paul Hickey, Bespoke's co-founder, wrote in a note to clients.
PVH (PVH), the owner of Timmy Hilfiger and Calvin Klein, plunged 10% after warning of weaker demand in the United States and China.
Dollar General (DG) jumped 5% on solid sales growth driven by higher traffic and shoppers spending more. 
9:16 a.m. ET, May 30, 2019
Corporate profits decline
Corporate profits tumbled by 2.8% in the first quarter, according to a government reading released Thursday, the biggest decline since 2015.
The $65.3 billion drop in overall profits follows a $9.7 billion drop in the final three months of last year. It also marked the first time since 2015 that there had been consecutive quarters of declining profits.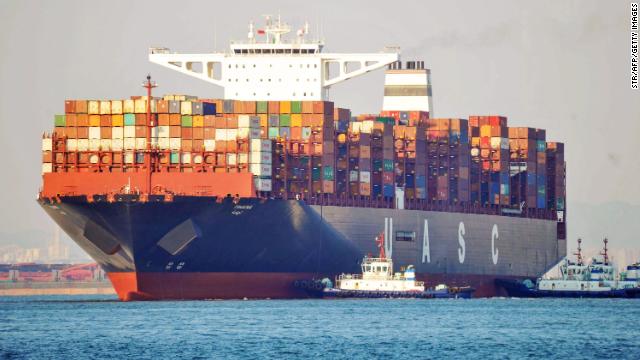 Profits improved in the nation's financial sector. But the brewing trade disputes between the United States and its trading partners apparently cut into the profits of non-financial companies. Domestic companies outside of finance suffered a 4.4% drop in profits, and earnings of foreign firms operating here fell 2.2%.
But the gross domestic product, the broad measure of the nation's economic activity, climbed by 3.1% in the quarter, a slight revision lower from the initial reading a month ago.
8:30 a.m. ET, May 30, 2019
Tommy Hilfiger owner hit by US-China weakness
Another day, another apparel retailer warning of weakening demand in both the US and China.
Shares of PVH (PVH), the owner of the Tommy Hilfiger and Calvin Klein brands, were set to plunge more than 10% Thursday after issuing a softer outlook.
The news comes one day after Michael Kors, Versace and Jimmy Choo owner Capri Holdings (CPRI) gave bleak guidance.
PVH chairman and CEO Emanuel Chirico didn't blame the US-China trade war for its reduced forecast per se. But he made it clear that both economies are starting to show cracks -- particularly when it comes to consumer spending.
The volatile and challenging macroeconomic backdrop has continued into the second quarter, with particular softness across the U.S. and China retail landscape," Chirico said.
Chirico added that the stronger dollar will take a bite out of earnings going forward. That's something that will likely hurt other big multinational companies in the months to come.
8:31 a.m. ET, May 30, 2019
Family Dollar's remodeled stores are paying off
The newly remodeled Family Dollar stores seem to be paying off:
The chain's parent company Dollar Tree (DLTR) revealed the sales boost in its earnings report. But the stock is down 3.5% in premarket trading after warning that its second quarter sales will lower than expected.
7:38 a.m. ET, May 30, 2019
Dollar General is one of the winners in retail right now
Dollar General (DG) continues to grow at a steady pace, despite pressure from Walmart (WMT) and Target (TGT).
Sales at Dollar General stores open at least a year grew 3.8% last quarter compared with a year ago. An uptick in customer traffic and shoppers spending more when they visited stores lifted sales, the company said Thursday.
Dollar General beat Wall Street's expectations on sales and profit, sending its stock up 5% during pre-market trading.
The company opened 240 new stores during the first quarter of the year and expects to open 975 new stores this year. Dollar General has around 15,600 across the country.
Dollar General is now turning its focus to the latest technology in retail: mobile apps, self-checkout and buy online, pickup in store.
The company's shoppers are increasingly using this tech to shop. Digital is becoming a "big part" of customers' lives, Dollar General chief executive Todd Vasos has said.
6:49 a.m. ET, May 30, 2019
China accuses US of 'economic terrorism' for provoking trade war
China's Ministry of Foreign Affairs has accused the United States of committing "economic terrorism" as the two countries fight a trade war.
The White House has "brought huge damage to the economy of other countries and the US itself," spokesperson Lu Kang told reporters in Beijing on Thursday.
Lu added that US trade policy is "typical economic terrorism, economic hegemonism, and economic unilateralism."
6:47 a.m. ET, May 30, 2019
Facebook shareholders press for more checks on Mark Zuckerberg's power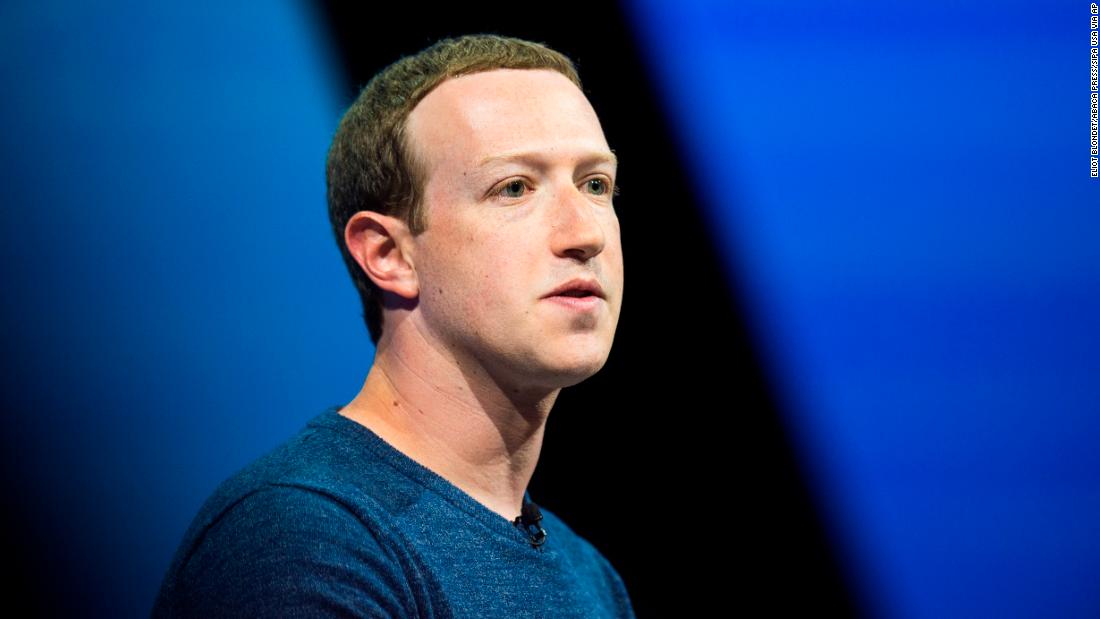 A growing number of lawmakers and Facebook insiders are raising concerns about whether the company, and its CEO Mark Zuckerberg, have too much power.
Now, Facebook shareholders are about to make a similar case to Zuckerberg and other Facebook executives.
Facebook (FB) investors are set to vote on eight stockholder proposals presented at the company's annual shareholder meeting on Thursday, including multiple recommendations to put checks on Zuckerberg's ironclad grip on the company he founded.
6:40 a.m. ET, May 30, 2019
Disney CEO: US needs to 'create balance' with China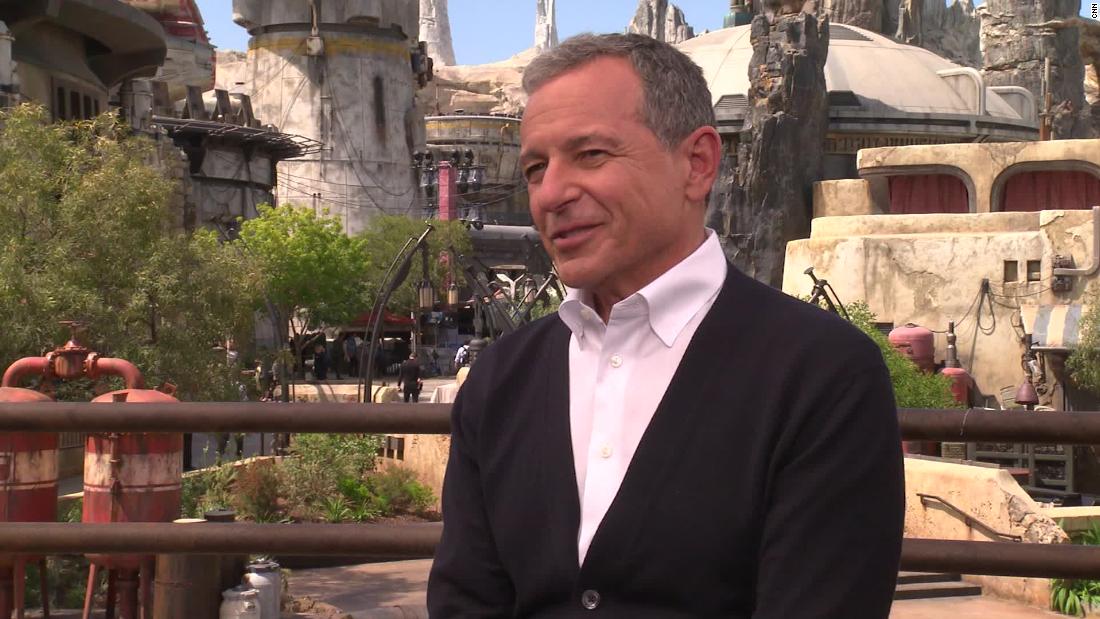 CNN Business' Christine Romans spoke with Disney (DIS) CEO Bob Iger ahead of the opening its new Star Wars: Galaxy's Edge attraction in California.
They talked about a number of issues, including the trade war between the United States and China.
Romans: I know a couple years ago you were on the President's business advisory council, and clearly the people who were advising then were saying, "Look, a trade war's not good long term." That appears to be the strategy that we're holding out on here.
Iger: I don't want to speak to the administration. Obviously it's a very complex issue. I think there are issues the United States has to grapple with in terms of doing business in China, and with China, that are important to the US economy. That said, I think we have to recognize the importance to China, and its economy, to the world.
I think we have to create balance there and figure out how to balance what's good for the US, but with the reality that China is not just a flash in the pan.
This is a big country. If you're a global company based in the United States, and you're not doing business in China, or your business in China is not successful, then you're limiting yourself significantly. Just from a Disney perspective, it's an important market to us.