What's moving markets today: May 29, 2019
4:09 p.m. ET, May 29, 2019
Dow falls 221 points to three-month lows; Markets finish off their lows
The Dow fell 221 points, or 0.9%, on Wednesday on mounting concerns about the impact of the US-China trade war. The index had been down by as much as 410 points and even briefly dropped below the 25,000 level before recovering.
The Dow still closed at its weakest point since mid-February. The S&P 500 declined 0.7%, while the Nasdaq lost 0.8%.
Nervous investors continue to flock to the bond market, sending the 10-year Treasury yield to levels unseen since late 2017.
There's a growing realization that the US-China trade relationship has been badly damaged and is deteriorating," said Kristina Hooper, chief global market strategist at Invesco. "Finally, stocks are pricing that in."
Johnson & Johnson (JNJ) declined 4%, leading the way lower on the Dow, as the company faces a trial in Oklahoma over its role in the opioid crisis.
Abercrombie & Fitch (ANF) plunged 26% after posting dismal results and guidance. Canada Goose (GOOS) tumbled 31% on disappointing sales figures.
3:07 p.m. ET, May 29, 2019
Exxon shareholders fire 'warning shot' at oil giant's annual meeting
ExxonMobil won every vote at Wednesday's annual shareholder meeting, despite intense pressure from activist investors irked by the oil giant's climate stance.
However, a crucial proposal calling for Exxon (XOM) to eventually split the CEO and chairman roles received strong support, underscoring unrest among the company's shareholder base.
Even though Exxon opposed the independent chair resolution, 40.8% of voting shares were cast in favor of the proposal. That's up slightly from last year and just shy of the majority required.
The proposal was supported by the Church of England's endowment fund and the New York State pension fund. Those shareholders were upset by the SEC's decision to block their climate change proposal that would have called on Exxon to establish emissions targets.
Edward Mason, head of responsible investment for the Church Commissioners for England, called the CEO/chairman vote a "warning shot to management" that signals investors' "profound dissatisfaction."
Exxon execs insisted the company is taking climate change seriously, including by working on potential technological breakthroughs.
"We don't believe society has to choose between prosperity or reducing the risk of climate change," Exxon CEO Darren Woods said. "We can do both, which is what we're working on."
1:53 p.m. ET, May 29, 2019
Canada Goose's stock is having its worst day ever
Investors are feeling a chill: Canada Goose (GOOS) stock plunged today and is on pace for its worst day since the company went public two years ago.
Earlier today, the maker of $1,000 winter jackets revealed in its earnings report that it slightly missed on sales and warned growth was slowing.
The stock is currently down 28% and is down 19% for the year. Today's losses wiped away all of its year-to-date gains.
1:09 p.m. ET, May 29, 2019
Now is a particularly bad time for a trade war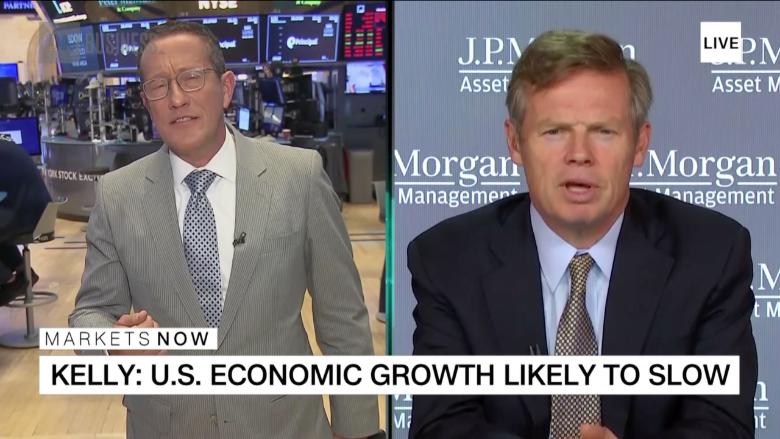 What's worse than a trade war? A trade war that comes at a bad time for the market.
The economy could take a turn for the worse if the United States isn't careful, said David Kelly of JPMorgan on CNN Business' Markets Now live show today.
Kelly noted that the economic expansion is a decade in the making, as is the stock market bull run. The economy is fragile.
"I think the economy can get derailed for a little while because this trade war is more damaging for the rest of the world than the United States," he said. "This is a very old expansion. It needs to be treated with tender love and care. This will have negative effects over the long term."
1:03 p.m. ET, May 29, 2019
Stocks are going to cool down. Here's where to put your money
"We've had a very long bull market," said David Kelly of JPMorgan on CNN Business' Markets Now live show today. "It's not going to be like this going forward. We won't have the same kind of gains."
Kelly said the stock market will still go up, but investors will get annual gains of 5% not 10% a year as they've become accustomed to over the past decade.
"People will have to adjust their expectations," he said.
But don't get out of the market: Kelly believes the low interest rate environment is going to persist for a very long time. That makes it hard to get out of stocks.
So where should you put your money? Not in the United States.
"The biggest mistake people are making is people are getting out of international," Kelly says. "We see a slowdown in population growth. It isn't going to sustain 3% growth. It doesn't have the growth prospects EM has."
12:55 p.m. ET, May 29, 2019
Why an inverted yield curve is a bad sign
Near-term Treasury yields are higher than longer-term yields. That's a bad omen for the economy.
"Banks lend based off that yield curve. They lend at the short end and make money at the long end. If you take away that incentive, they won't lend money and the economy freezes," explained Keith Bliss, head of investment at Cuttone & Co., on CNN Business' Markets Now live show today.
But Bliss said investors shouldn't freak out. Credit hasn't yet tightened. And political winds are in the market's favor
"No sitting president has been voted out of office while the economy is expanding, so they'll do everything possible to keep it expanding," he said.
That's why Bliss believes the market is vastly oversold now. The Dow is down more than 300 points.
12:45 p.m. ET, May 29, 2019
Dow sinks nearly 400 points as fears mount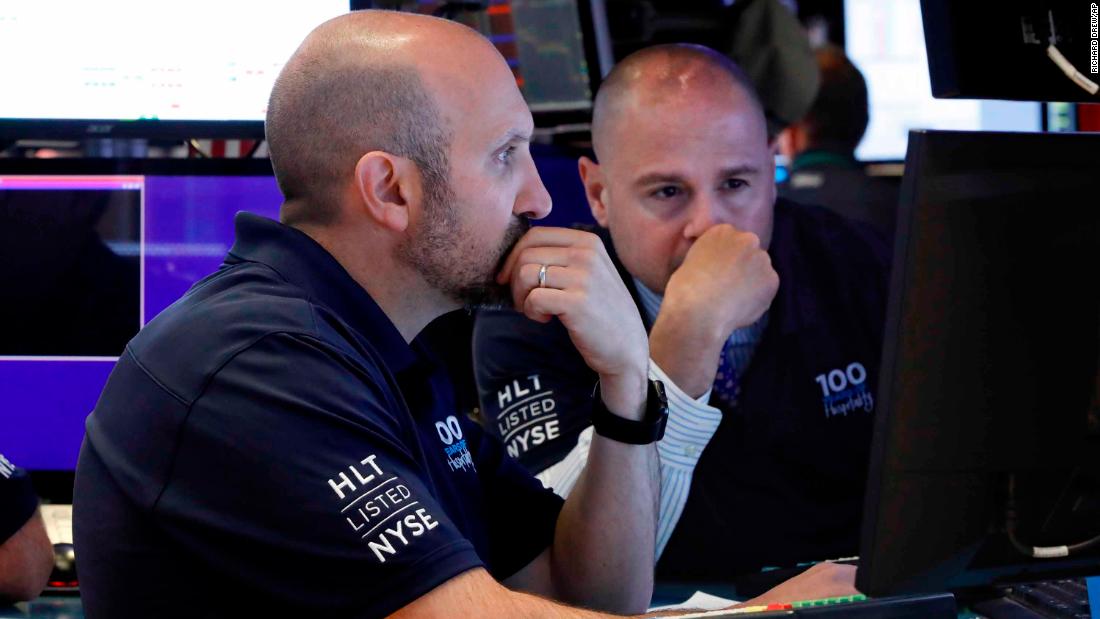 Wall Street's headaches are growing. The US-China trade war is getting scary. A recession indicator is flashing red. And oil prices are plunging.
The Dow slumped 350 points, or 1.4%, on Wednesday afternoon. The index was briefly down more than 400 points, sinking below 25,000. The Dow hasn't closed below that level in four months.
The S&P 500 lost 1%, while the Nasdaq declined 1.1%.
11:47 a.m. ET, May 29, 2019
Abercrombie & Fitch is on track to have its worst day in 20 years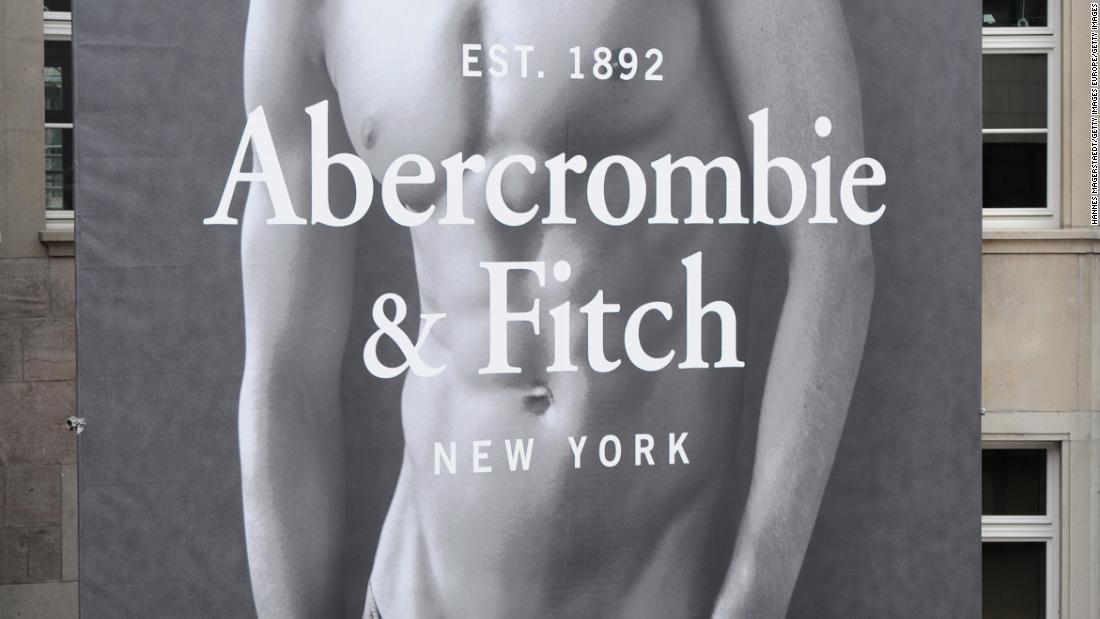 Abercrombie & Fitch's (ANF) stock is having a bruising day on Wall Street following its earnings.
It's currently down 25% and is "on pace for its worst day in nearly two decades," according to Eikon.
Today's losses also wiped out the retailer's year-to-date gains.
Abercrombie & Fitch's rivals are also on the decline, with American Eagle (AEO) down 5.4%, Gap (GPS) sliding 3.2% and Levi Strauss (LEVI) dipping 3.4%.
11:18 a.m. ET, May 29, 2019
Michael Kors to shutter 50 more stores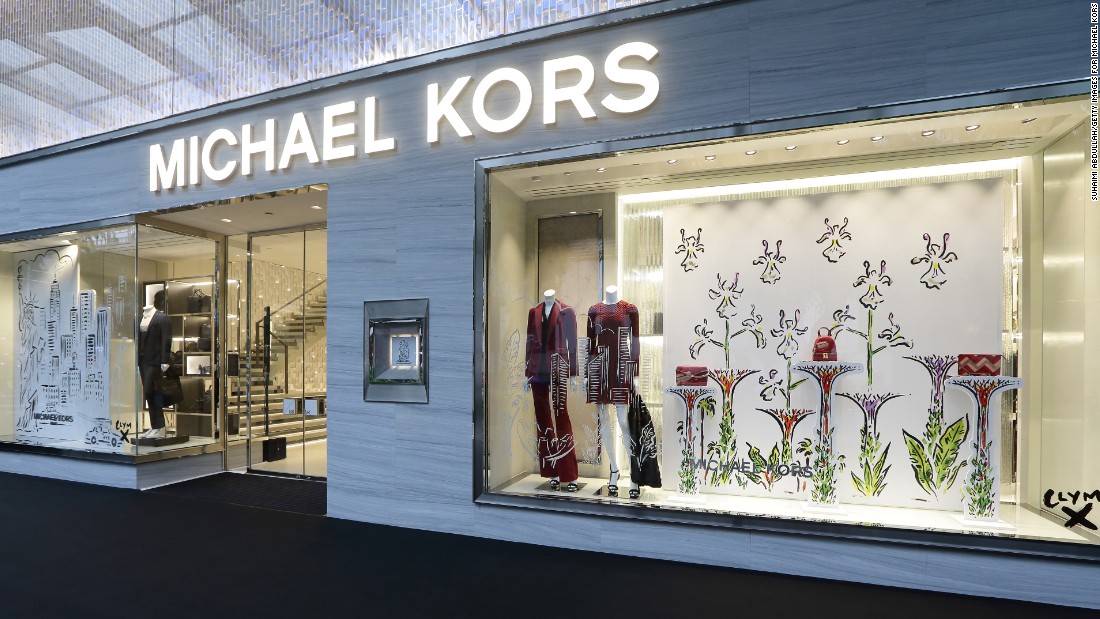 Capri Holdings (CPRI) stock sank 10% in early trading after it released a mixed earnings report. The company owns luxury brands Michael Kors, Jimmy Choo and Versace.
In its earnings call earlier, Capri said it's closing 50 Michael Kors stores this year and warned there could be more.
Michael Kors previously closed 100 stores beginning in 2017 because of slowing sales.
It also cut its outlook because of costs associated with its $2 billion acquisition of Versace.