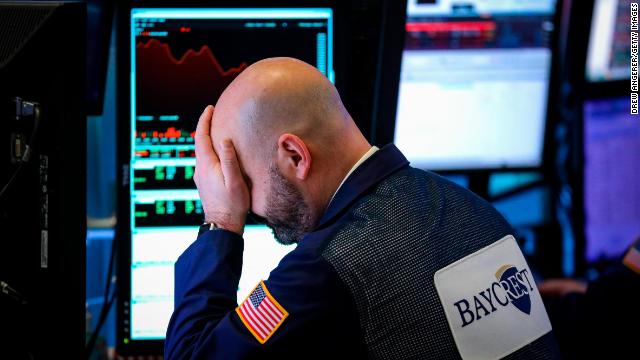 Even market veterans were perplexed by Tuesday's bizarre selloff on Wall Street.
The Dow dropped 238 points, or 0.9%, as a wave of selling into the close wiped out earlier gains. The S&P 500 lost 0.8%, while the Nasdaq declined 0.4%.
US markets finished near the lows of the day. Analysts said there didn't appear to be an obvious catalyst for drop. The Dow had been up 132 points earlier in the day.
Investors continue to pile into the safety of government bonds. The 10-year Treasury yield tumbled on Tuesday to 2.26%, the lowest since September 2017.
"The composition of the sell-off is pretty head-scratching," said Dan Suzuki, portfolio strategist at Richard Bernstein Advisors.
Suzuki noted that bond proxies like utilities slumped and cyclical stocks outperformed, casting doubt on the idea that the slide was solely sparked by falling rates or trade war fears.
Kraft Heinz (KHC) dropped 7%, leading the way lower in the S&P 500. It's not clear what sparked the Kraft Heinz selloff, but the food giant has yet to file its earnings report as its accounting practices are being investigated by the SEC.
Total System Services (TSS) jumped 5% after reaching a $21.5 billion deal to be sold to rival Global Payments (GPN).