What's moving markets today: May 28, 2019
4:11 p.m. ET, May 28, 2019
'Head-scratching' selloff: Dow slides 238 points after early rally vanishes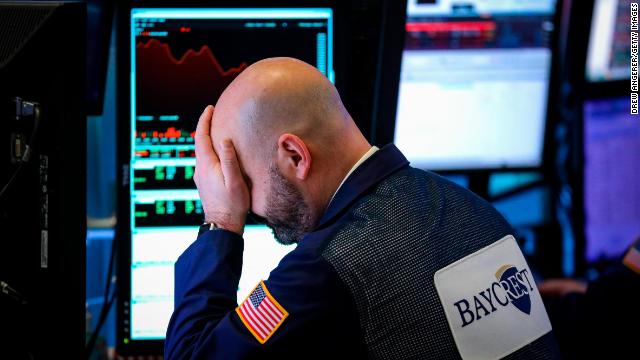 Even market veterans were perplexed by Tuesday's bizarre selloff on Wall Street.
The Dow dropped 238 points, or 0.9%, as a wave of selling into the close wiped out earlier gains. The S&P 500 lost 0.8%, while the Nasdaq declined 0.4%.
US markets finished near the lows of the day. Analysts said there didn't appear to be an obvious catalyst for drop. The Dow had been up 132 points earlier in the day.
Investors continue to pile into the safety of government bonds. The 10-year Treasury yield tumbled on Tuesday to 2.26%, the lowest since September 2017.
"The composition of the sell-off is pretty head-scratching," said Dan Suzuki, portfolio strategist at Richard Bernstein Advisors.
Suzuki noted that bond proxies like utilities slumped and cyclical stocks outperformed, casting doubt on the idea that the slide was solely sparked by falling rates or trade war fears.
Kraft Heinz (KHC) dropped 7%, leading the way lower in the S&P 500. It's not clear what sparked the Kraft Heinz selloff, but the food giant has yet to file its earnings report as its accounting practices are being investigated by the SEC.
Total System Services (TSS) jumped 5% after reaching a $21.5 billion deal to be sold to rival Global Payments (GPN).
4:11 p.m. ET, May 28, 2019
AMD surges after announcing new chips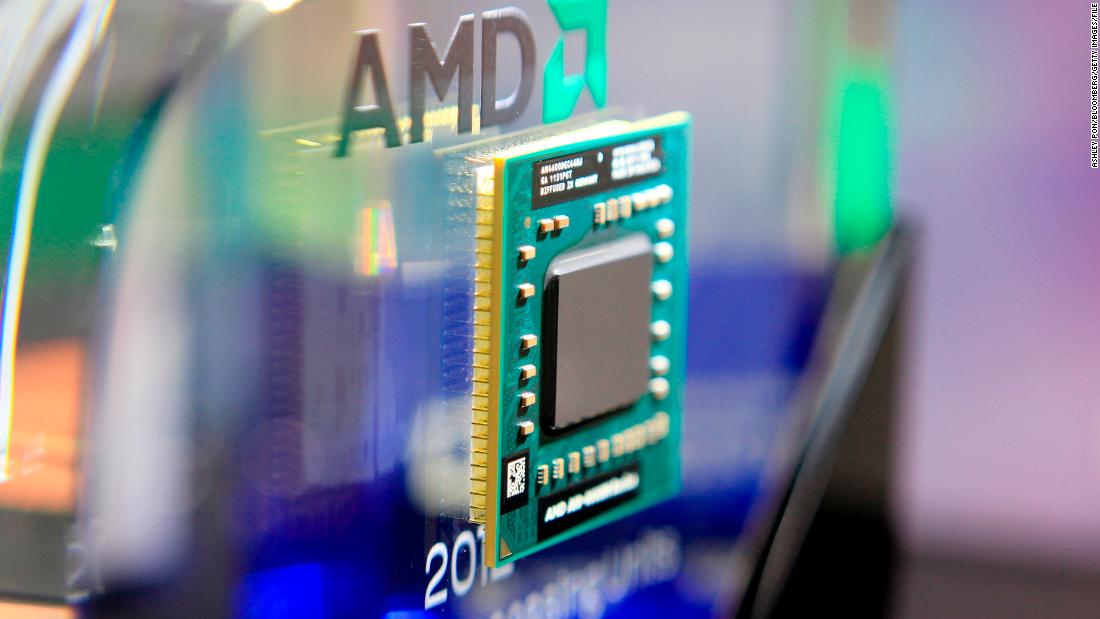 AMD (AMD) shares are surging because investors are apparently excited about a new batch of chips it recently announced, according to our Paul R. La Monica:
12:44 p.m. ET, May 28, 2019
Consumer confidence is near 18-year highs. That might be bad news for Wall Street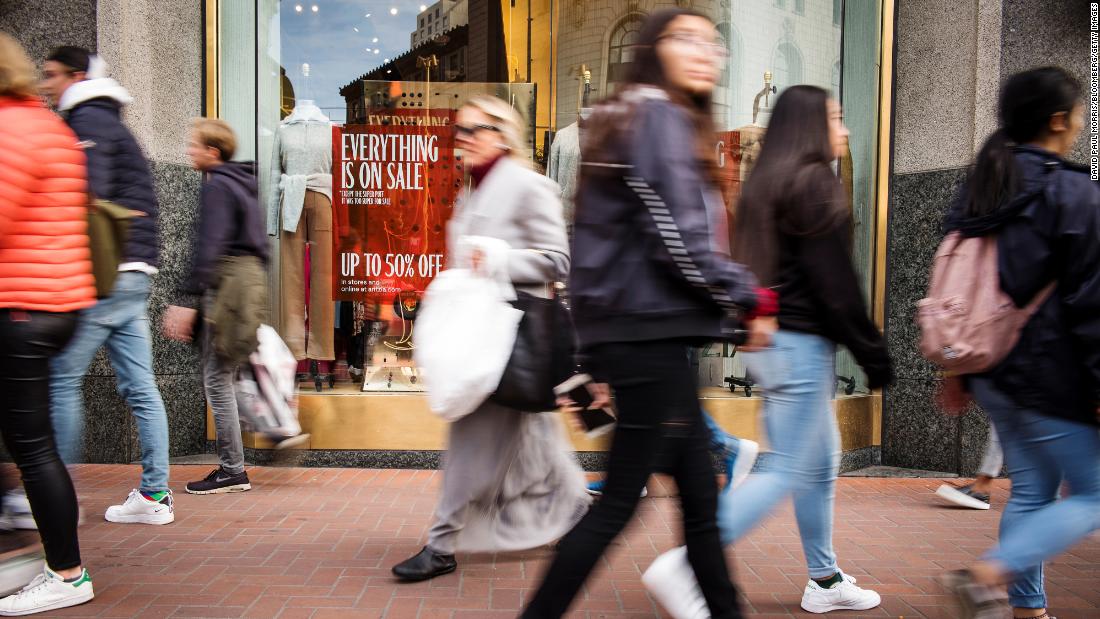 The Conference Board reported Tuesday that its index of consumer confidence is near 18-year highs. This follows a similar report from the University of Michigan earlier this month, which showed that consumer sentiment was at its best level since 2004.
But here's some potentially bad news — for investors at least. Consumers are notorious for being overly optimistic at the top of the market cycle.
So the high levels of confidence on Main Street may once again signal tough times ahead for Wall Street. That trend may already be under way now as stocks pull back because of trade war concerns.
The last few times confidence was this high, bad things came next. Here's why.
12:44 p.m. ET, May 28, 2019
Stocks barely cling to their gains
Stocks are barely clinging to the moderate gains they made at the open:
The Dow 30 is a roughly an equal mix of reds and greens.
The biggest loser is Intel (INTC), which is down more than 2%. Visa (V) is the biggest gainer — it's up 1.8%.
10:20 a.m. ET, May 28, 2019
US home price increases are slowing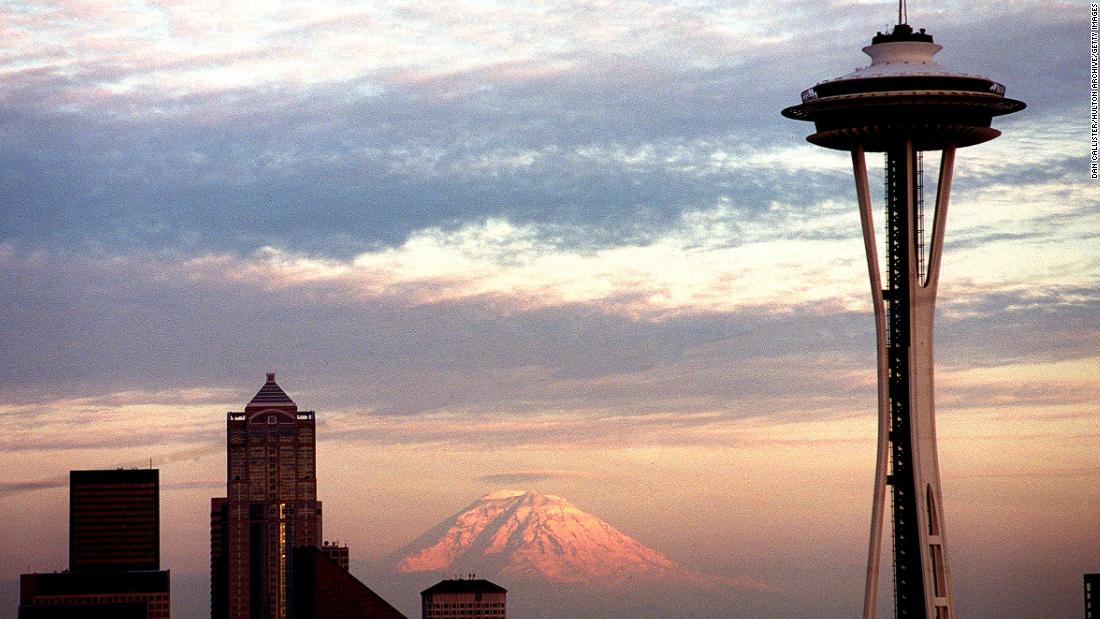 US home prices rose just 3.7% in March, the lowest growth rate in roughly seven years, according to the latest S&P Case-Shiller National Home Price Index.
The latest figures are a decline from 3.9% for February, and mark the 12th consecutive month of slowing home-price growth.
Las Vegas experienced the highest level of year-over-year growth at 8.2%, followed by Phoenix at 6.1% and Tampa at 5.3%.
Cities along the Pacific Ocean were the hardest hit. Home prices in Seattle fell 11.4%, San Francisco slid 9.9% and Los Angeles fell 6.7%.
"While the slowdown is most pronounced in these areas, all of the 20-city markets are slowing, suggesting the cool down has broken from its confines in the West," said Dr. Ralph B. McLaughlin, the deputy chief economist for CoreLogic, in a statement.
He added:
However, with the 10-year treasury falling, we can expect mortgage rates to continue to decline this spring. This should help to take the cold edge off what has otherwise been a market slow to thaw from the winter months."
9:42 a.m. ET, May 28, 2019
Dow climbs 100 points as optimism returns to Wall Street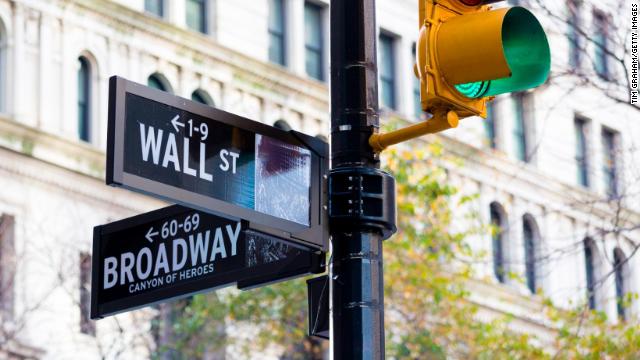 Wall Street has returned from the holiday weekend in a much better mood.
The steady gains come during a difficult period for US stocks. The Dow has declined five straight weeks, its longest slump since June 2011, due in large part to concerns about the US-China trade war.
Fiat Chrysler (FCAU) soared 8% on news that the company is considering a merger with France's Renault in a deal that would create the world's third largest carmaker.
Total System Services (TSS) jumped 4% after reaching a deal to be acquired by rival Global Payments (GPN) in a $21.5 billion all-stock transaction. It's the third major deal in the payments industry so far this year.
US oil prices climbed 1.4%, rebounding from its worst week in five months.
9:28 a.m. ET, May 28, 2019
Beyond Meat pops on expansion plans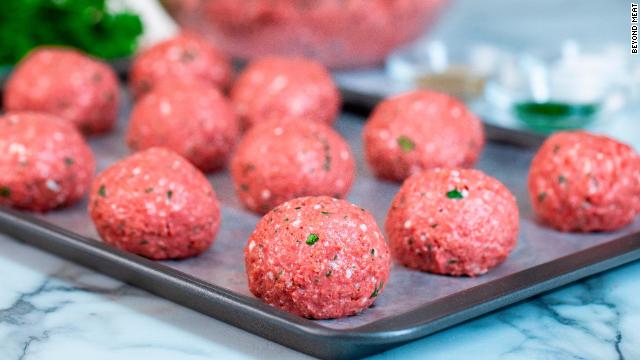 Beyond Meat (BYND) spiked about 4% before the market opened on Tuesday after the company shared plans to start making its product internationally for the first time.
Beyond said in a statement that it is expanding its partnership with European meat seller Zandbergen World's Finest Meat. Through Zandbergen, Beyond will start making its plant-based proteins — which are designed to look, taste and cook like meat — in a new manufacturing facility, scheduled to open in the Netherlands next year.
The move should help the company reach European customers more quickly.
Demand for plant-based protein is growing as consumers look for ways to eat healthier and reduce their environmental impact. In Europe, "consumer response ... has been very positive," Seth Goldman, Beyond's executive chairman said in a statement Tuesday. He added that the expanded partnership should help Beyond "grow our global footprint."
Currently, Beyond products are sold at over 30,000 retailers and restaurants throughout the world. Beyond Meat first partnered with Zandbergen last year.
9:08 a.m. ET, May 28, 2019
Apple's iPhone sales in China could be cut in half, Citi says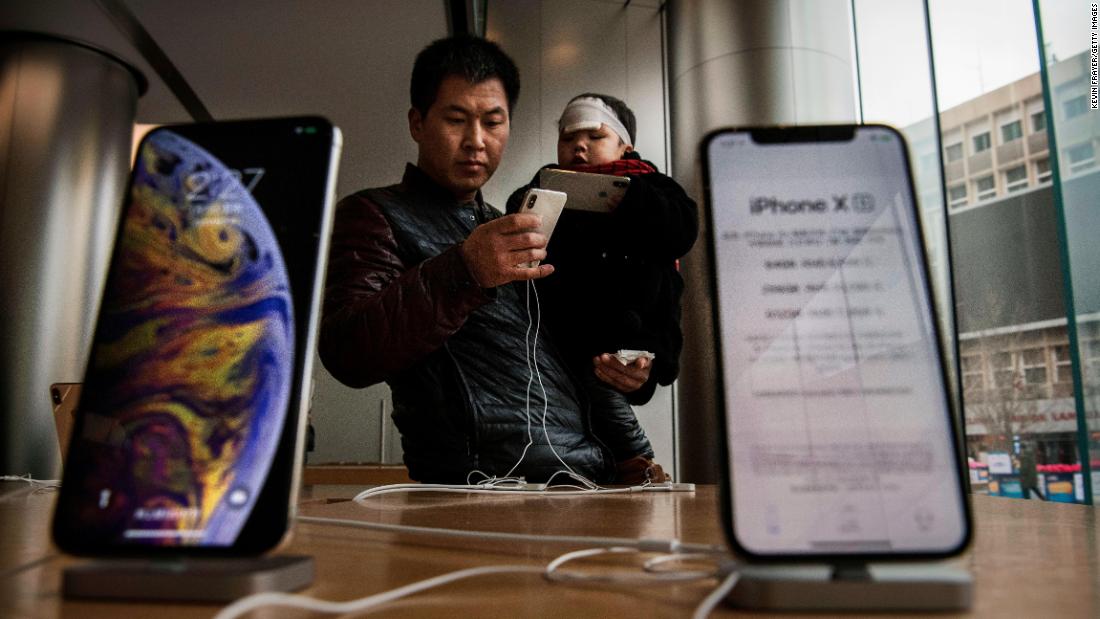 The trade war between the United States and China could cut Apple's iPhones sales in half, according to a new analyst note from Citi.
"China represents 18% of Apple sales which we believe could be cut in half," the analysts wrote, adding:
We are proactively slashing our iPhone unit sales as we believe the US/China trade situation will result in a slowdown of Apple iPhone demand in China as China residents shift their purchasing preference to China national brands.
It also lowered Apple's share price target to $205 per share from $220. The stock closed Friday at $178.97 per share.
Shares of Apple (AAPL) are slightly lower in premarket trading.
7:29 a.m. ET, May 28, 2019
New York overtakes London as world's top financial center, survey says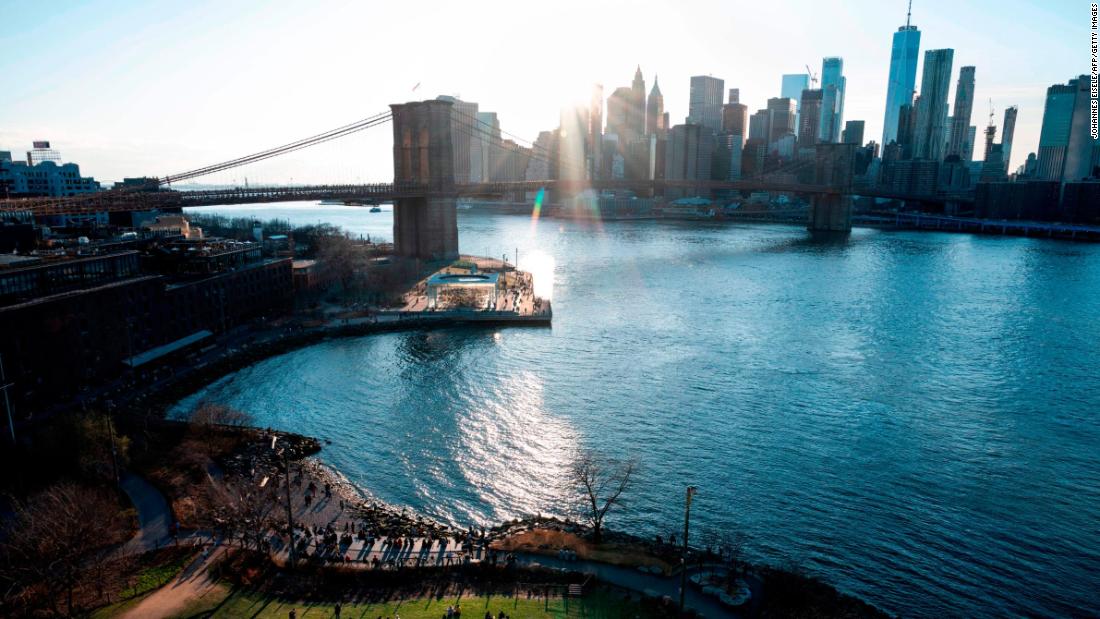 The world's financial center is now located in New York City, according to a new survey of nearly 200 financial executives published by Duff & Phelps.
The American city overtakes London for the top spot, because the report said Brexit has "cast a shadow of uncertainty over the United Kingdom's economy" and said Brexit has now "escalated to a full-blown crisis."
Moving forward, 12% of respondents expect Hong Kong to be the "world's preeminent financial center" within the next five years — up from 3% last year. Other cities, including Shanghai and Dublin, also moved up in the rankings.
The report added:
While these individual numbers do not rise to the level of statistical significance, collectively they give further evidence of the combined effects of globalization and of Brexit, as the financial industry searches for a new EU financial center."