What's moving markets today: May 23, 2019
6:20 a.m. ET, May 23, 2019
British pound hits 2019 low
The British pound just hit its 2019 low point, weighed down by renewed political turmoil over Brexit.
Sterling dropped as much as 0.5% against the dollar on Thursday, at one point matching its January low of just above $1.26.
It's unclear how long Prime Minister Theresa May will be able to hold onto her job, after her final bid to get a Brexit deal through the UK parliament was met with opposition from across the political spectrum. That increases the odds of a messy exit from the European Union.
7:00 a.m. ET, May 23, 2019
What to watch at Deutsche Bank's annual meeting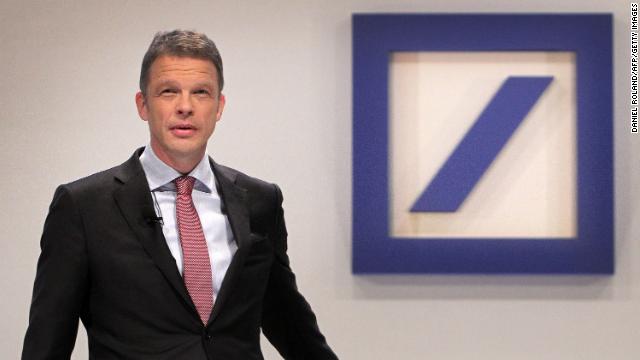 Deutsche Bank (DB) is holding its annual shareholder meeting in Frankfurt just days after the company's shares hit an all-time low. They've now dropped 41% in the past year.
The bank, which has struggled since the global financial crisis, is under significant pressure to map out a path forward as revenue falls faster than it can cut costs.
Merger talks with crosstown rival Commerzbank (CRZBF) were called off last month.
Board chairman Paul Achleitner could take much of the heat Thursday, when shareholders will vote on a proposal to remove him from his position.
6:18 a.m. ET, May 23, 2019
Checking in on global markets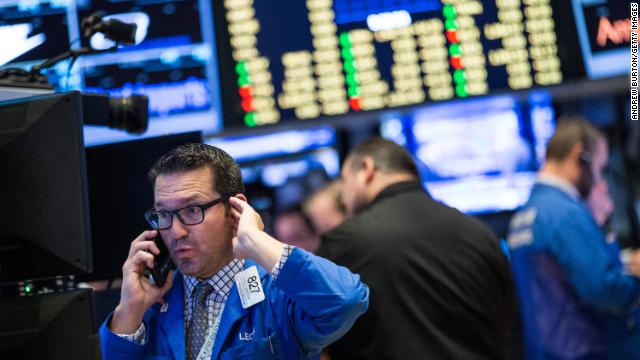 US stock futures indicate a tough day to come as China and the US dig in on trade. The Dow is set to open down almost 220 points, or 0.9%. The Nasdaq is tracking to drop 1.2%, while the S&P could begin the day off 0.9%.
European markets dropped in early trading on a batch of economic data that reinforced ongoing concerns about global growth. Britain's FTSE 100 index shed 1.3%, while markets in Germany and France both dipped 1.8% and 1.7, respectively.
Stocks in China showed similar declines. Hong Kong's Hang Seng index dropped 1.6%, while the Shanghai Composite index lost 1.4%. Japan's Nikkei was off 0.6%.
India bucked the trend, however, with stocks hitting record highs as early poll counts showed Prime Minister Modi winning reelection.
Yesterday: The Dow closed down 101 points, or 0.4%. The S&P 500 fell 0.3%, and the Nasdaq dipped 0.5%.