What's moving markets today: May 23, 2019
10:30 a.m. ET, May 23, 2019
Christine Romans maps out the worst case scenario for the US-China trade war
10:10 a.m. ET, May 23, 2019
Oil prices are getting crushed, break below $60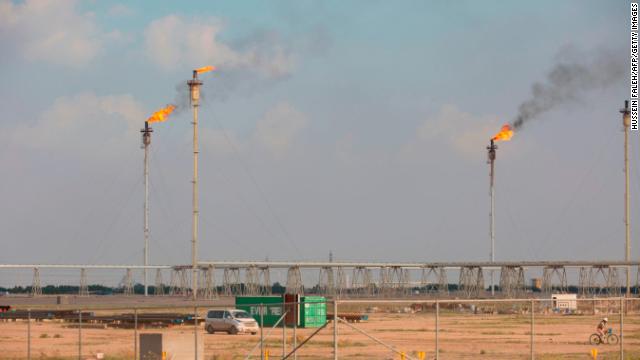 The boom-to-bust oil market is suddenly in another tailspin.
US oil prices plummeted 4% to $58.80 a barrel on Thursday morning. It's the first time crude has broken below $60 since late March.
The selloff comes as financial markets broadly tumble, with the Dow sliding 400 points, or 1.6%.
Oil's recent slide -- it's down 11% since closing at $66.30 on April 23 -- has been driven by two major factors.
The deepening trade war threatens to badly slow economic growth around the world, hurting demand for crude along the way.
Recent government reports show that oil stockpiles have unexpectedly jumped.
"The US-China trade war continues to weigh on sentiment, as does a weakening economic backdrop," said Matt Smith, director of commodity research at ClipperData.
The most striking thing about the oil slump is that it's taking place during a time when OPEC members Iran and Venezuela have been sidelined by US sanctions.
10:02 a.m. ET, May 23, 2019
Slowdown sign? Key bond yield at nearly year-and-a-half low
Stocks weren't the only thing tumbling on Thursday. The yield on the benchmark 10-Year US Treasury fell as well -- another sign that investors are growing increasingly nervous about the impact that trade tension with China will have on America's economy.
The 10-Year Treasury was yielding about 2.35% Thursday morning. That's its lowest level since December 2017. Bond yields tend to fall when investors are worried about sluggish growth.
Low rates are a global phenomenon. German 10-Year bund yields are trading in negative territory because of worries about weak economic data in Germany and the rest of Europe. Yields are negative in Japan as well and the rate on the 10-Year British gilt fell below 1%.
Bond investors are clearly betting that if the US and China don't come to a trade deal soon, the world's two largest economies could suffer. And that could drag down the global economy. That might finally push the Federal Reserve to lower interest rates -- even though the Fed indicated in the minutes of its most recent meeting released Wednesday that it had no plans to do so just yet.
9:54 a.m. ET, May 23, 2019
Dow falls 400 points
Stock market losses have accelerated: The Dow has fallen 400 points.
The Nasdaq is off 1.5% and the S&P is down 1.3%.
9:52 a.m. ET, May 23, 2019
Deutsche Bank stock hits another record low
Deutsche Bank (DB) stock fell nearly 3% to a new record low Thursday as the annual meeting of Deutsche Bank shareholders heard CEO Christian Sewing and chairman Paul Achleitner pledge new cost cuts but stop short of announcing a more dramatic overhaul.
Shares have plummeted roughly 40% in the past year.
Patience with the troubled bank is running thin.
Revenue at Deutsche Bank is falling faster than it can trim expenses, and legal and regulatory scrutiny continue to generate negative headlines in Europe and the United States.
9:38 a.m. ET, May 23, 2019
Dow falls 250 points at the open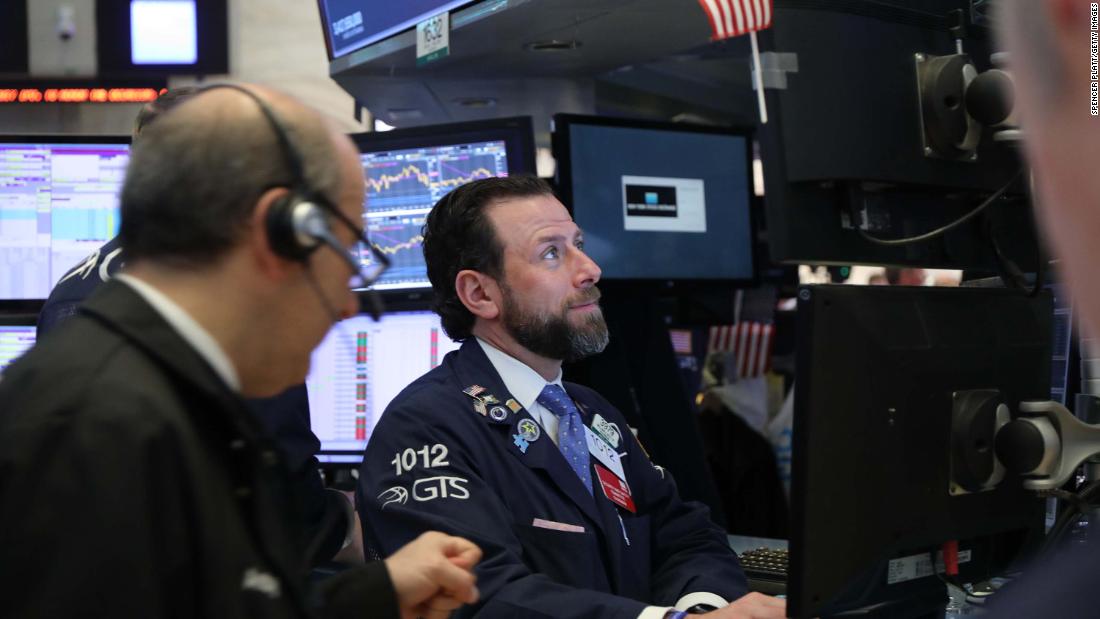 The Dow fell 250 points as investors grow increasingly worried about the US-China trade war. Every Dow stock was lower at the open.
Tech stocks felt the brunt of the pain, as the technology sector could be particularly hard-hit if the trade war escalates.
Nasdaq slipped 1.2%
S&P 500 dropped 0.9%
US oil fell 3%, tumbling below $60 a barrel, as trade war concerns and bearish inventory data weighed on oil prices.
Best Buy (BBY) fell 5% after warning it may have to raise prices because of the trade war.
L Brands (LB) soared 10% on a better-than-expected sales at Victoria's Secret.
8:00 a.m. ET, May 23, 2019
Trade tensions sink Dow futures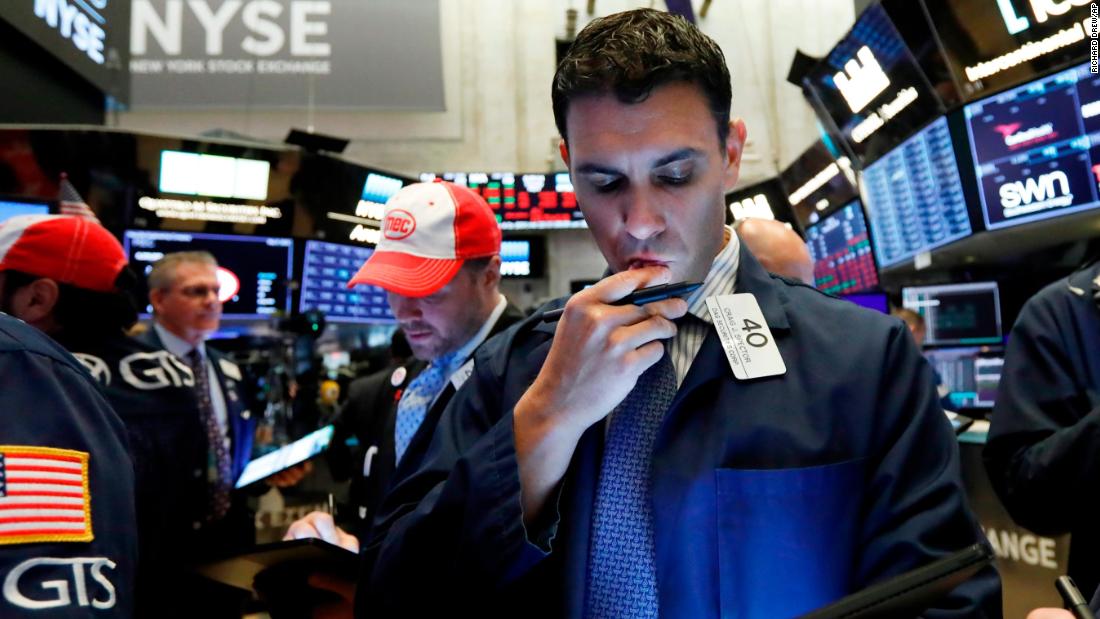 The Dow is set to fall more than 200 points at the open Thursday as investors grow increasingly worried about the US-China trade war.
Trade tensions have increased for several weeks as the United States and China both raised tariffs on each other's goods, and the United States placed restrictions on US firms doing business with Chinese tech giant Huawei.
Nasdaq futures were down more than 1%. S&P 500 futures were down 0.7%.