What's moving markets today: May 23, 2019
10:10 a.m. ET, May 23, 2019
Oil prices are getting crushed, break below $60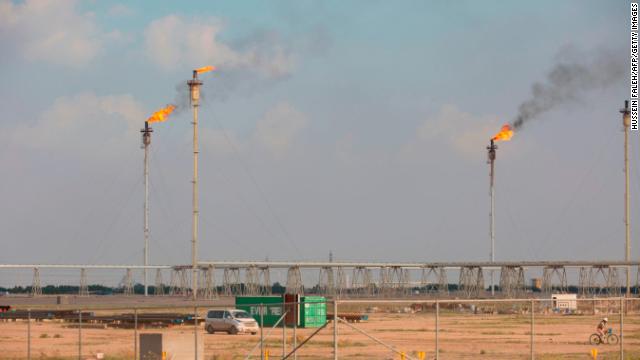 The boom-to-bust oil market is suddenly in another tailspin.
US oil prices plummeted 4% to $58.80 a barrel on Thursday morning. It's the first time crude has broken below $60 since late March.
The selloff comes as financial markets broadly tumble, with the Dow sliding 400 points, or 1.6%.
Oil's recent slide -- it's down 11% since closing at $66.30 on April 23 -- has been driven by two major factors.
The deepening trade war threatens to badly slow economic growth around the world, hurting demand for crude along the way.
Recent government reports show that oil stockpiles have unexpectedly jumped.
"The US-China trade war continues to weigh on sentiment, as does a weakening economic backdrop," said Matt Smith, director of commodity research at ClipperData.
The most striking thing about the oil slump is that it's taking place during a time when OPEC members Iran and Venezuela have been sidelined by US sanctions.
10:02 a.m. ET, May 23, 2019
Slowdown sign? Key bond yield at nearly year-and-a-half low
Stocks weren't the only thing tumbling on Thursday. The yield on the benchmark 10-Year US Treasury fell as well -- another sign that investors are growing increasingly nervous about the impact that trade tension with China will have on America's economy.
The 10-Year Treasury was yielding about 2.35% Thursday morning. That's its lowest level since December 2017. Bond yields tend to fall when investors are worried about sluggish growth.
Low rates are a global phenomenon. German 10-Year bund yields are trading in negative territory because of worries about weak economic data in Germany and the rest of Europe. Yields are negative in Japan as well and the rate on the 10-Year British gilt fell below 1%.
Bond investors are clearly betting that if the US and China don't come to a trade deal soon, the world's two largest economies could suffer. And that could drag down the global economy. That might finally push the Federal Reserve to lower interest rates -- even though the Fed indicated in the minutes of its most recent meeting released Wednesday that it had no plans to do so just yet.
9:54 a.m. ET, May 23, 2019
Dow falls 400 points
Stock market losses have accelerated: The Dow has fallen 400 points.
The Nasdaq is off 1.5% and the S&P is down 1.3%.
9:52 a.m. ET, May 23, 2019
Deutsche Bank stock hits another record low
Deutsche Bank (DB) stock fell nearly 3% to a new record low Thursday as the annual meeting of Deutsche Bank shareholders heard CEO Christian Sewing and chairman Paul Achleitner pledge new cost cuts but stop short of announcing a more dramatic overhaul.
Shares have plummeted roughly 40% in the past year.
Patience with the troubled bank is running thin.
Revenue at Deutsche Bank is falling faster than it can trim expenses, and legal and regulatory scrutiny continue to generate negative headlines in Europe and the United States.
9:38 a.m. ET, May 23, 2019
Dow falls 250 points at the open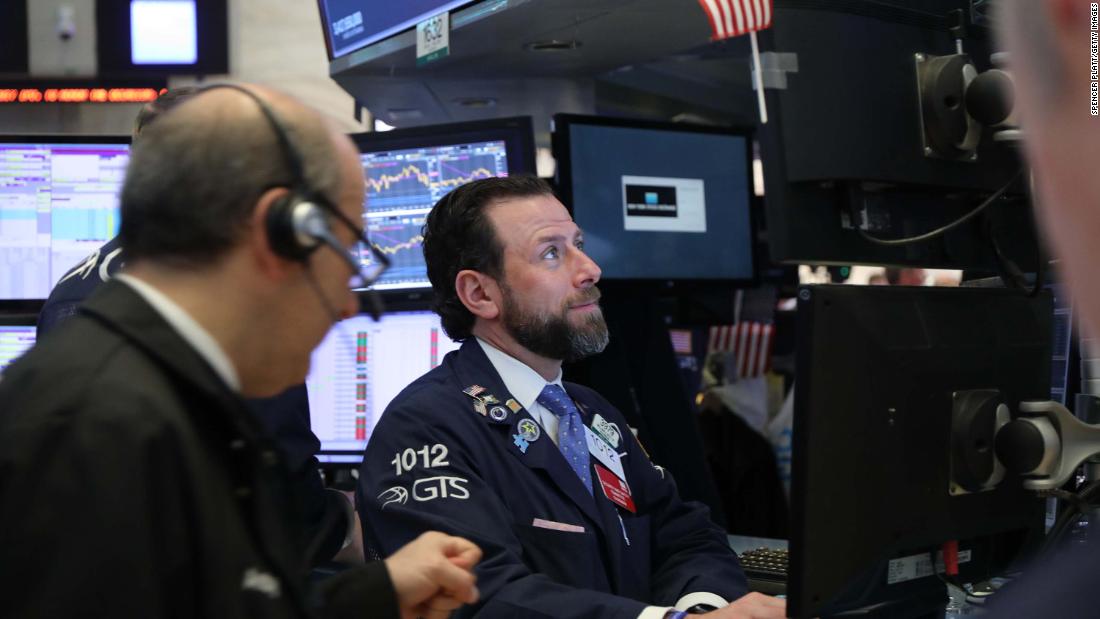 The Dow fell 250 points as investors grow increasingly worried about the US-China trade war. Every Dow stock was lower at the open.
Tech stocks felt the brunt of the pain, as the technology sector could be particularly hard-hit if the trade war escalates.
Nasdaq slipped 1.2%
S&P 500 dropped 0.9%
US oil fell 3%, tumbling below $60 a barrel, as trade war concerns and bearish inventory data weighed on oil prices.
Best Buy (BBY) fell 5% after warning it may have to raise prices because of the trade war.
L Brands (LB) soared 10% on a better-than-expected sales at Victoria's Secret.
8:00 a.m. ET, May 23, 2019
Trade tensions sink Dow futures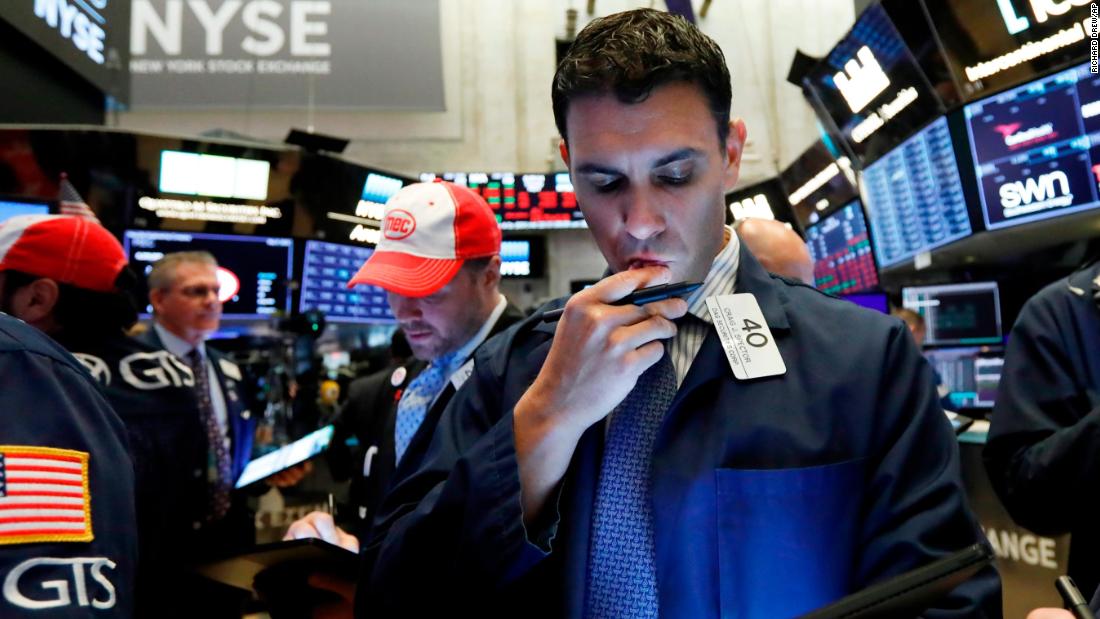 The Dow is set to fall more than 200 points at the open Thursday as investors grow increasingly worried about the US-China trade war.
Trade tensions have increased for several weeks as the United States and China both raised tariffs on each other's goods, and the United States placed restrictions on US firms doing business with Chinese tech giant Huawei.
Nasdaq futures were down more than 1%. S&P 500 futures were down 0.7%.
7:53 a.m. ET, May 23, 2019
Sprint pops after DOJ remains open to T-Mobile merger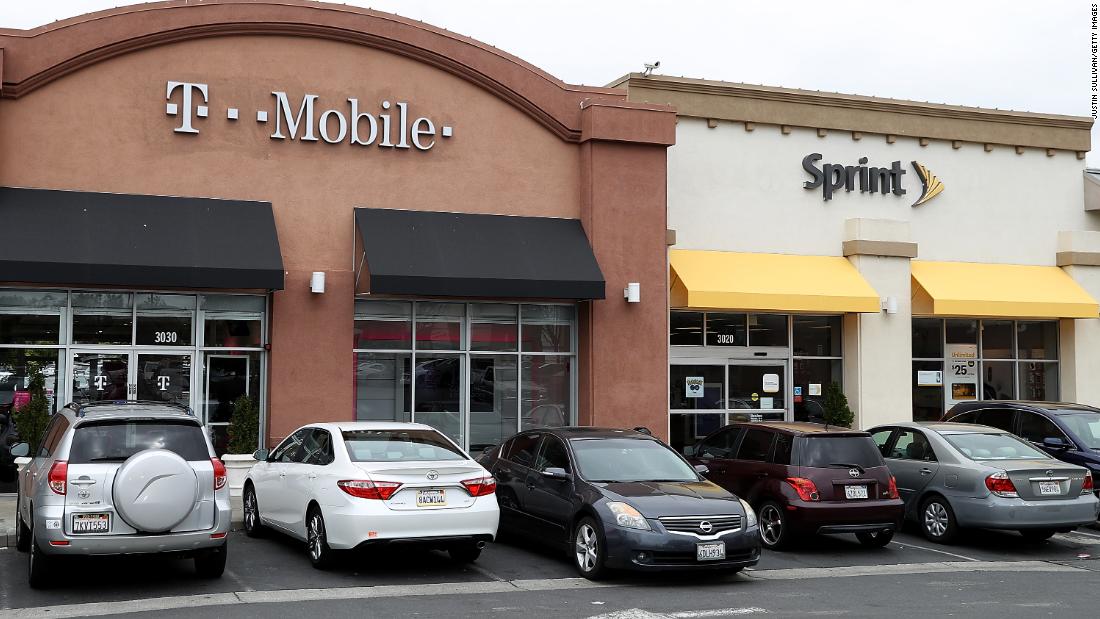 The Department of Justice is reportedly not totally against the proposed merger between T-Mobile and Sprint.
Makan Delrahim, the assistant attorney general for the Justice Department's Antitrust Division, reportedly has not decided on the merger and "appears to remain open to a potential deal," according to CNBC.
Sources tell the business network that Delrahim might be "trying to find a way to support a deal despite his staff's opposition."
Sprint's (S) stock popped more than 4% on the news. T-Mobile's (TMUS) stock is also slightly up.
FCC Chairman Ajit Pai said on Monday he will recommend that his agency approve the $26 billion merger.
8:05 a.m. ET, May 23, 2019
John Schnatter sells off $160 million worth of Papa John's stock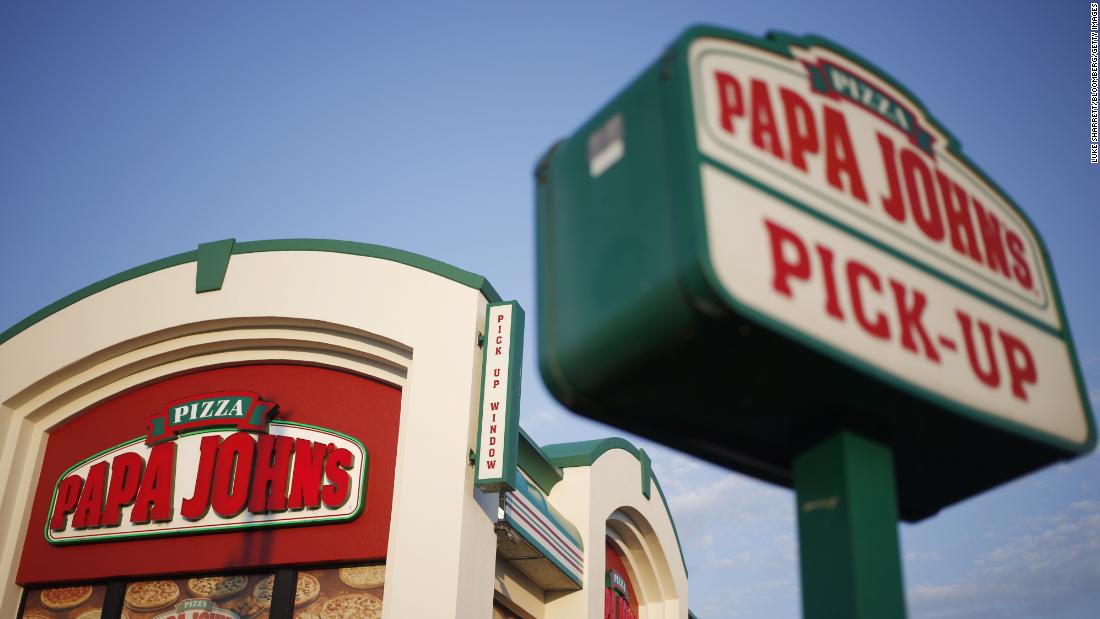 John Schnatter's stake in Papa John's (PZZA) keeps shrinking.
The founder has reduced his stake from 31% to 19%, according to new regulatory filings. On May 21, he sold off 3.4 million shares, which is roughly worth $160 million.
He still has six million shares of the company and remains the largest shareholder.
Schnatter stepped down as CEO soon after he blamed declining pizza sales on NFL protests in fall 2017. He resigned as chairman the following summer after news broke that he had used the N-word on a conference call.
The company has struggled to repair its reputation over the past year and a half, and has suffered six straight quarters of sales declines. Schnatter and Papa John's leadership exchanged vicious barbs for months, but reached a settlement earlier this year.
9:04 a.m. ET, May 23, 2019
Best Buy is still hot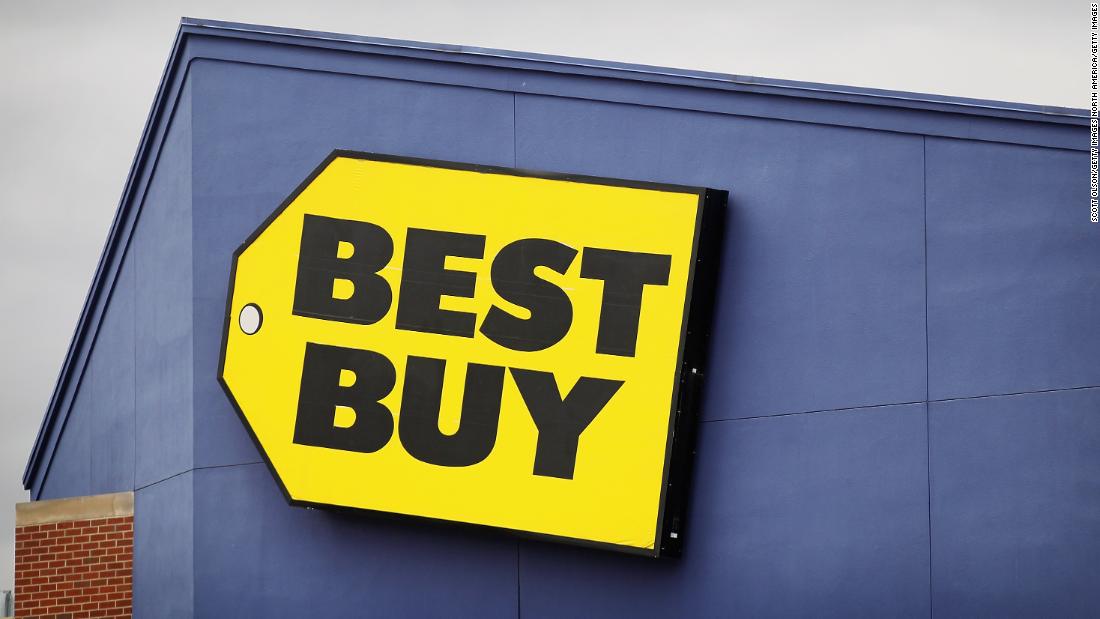 Best Buy got off to a fast start to the year.
The electronics retailer — one of the handful of legacy brick-and-mortar giants thriving in the Amazon era — said Thursday that sales at stores open for at least a year rose 1.1% during the first quarter of 2019 compared with a year earlier. Appliances, wearables and tablets were Best Buy's top growth drivers during the quarter.
The company's profit also exceeded Wall Street's expectations last quarter. Best Buy's (BBY) stock ticked up 2% in premarket trading.
Best Buy is solidifying its position as one of the top multi-channel retailers," Moody's analyst Charlie O'Shea said in a note to clients Thursday.
Best Buy maintained its financial guidance for the remainder of the year.
Incoming CEO Corie Barry noted that the company gave its "best estimate of the impact associated with the recent increase in tariffs" in its outlook. 
Consumer electronics such as TVs have been spared from the US-China trade war so far, but that could change if President Donald Trump follows through on his proposal to slap tariffs on all goods coming from China.
Best Buy imports 68% of its merchandise from China, UBS analysts estimated in a research report last week.