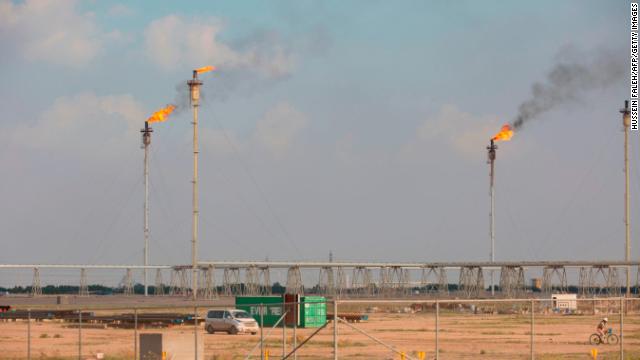 The boom-to-bust oil market is suddenly in another tailspin.
US oil prices plummeted 4% to $58.80 a barrel on Thursday morning. It's the first time crude has broken below $60 since late March.
The selloff comes as financial markets broadly tumble, with the Dow sliding 400 points, or 1.6%.
Oil's recent slide -- it's down 11% since closing at $66.30 on April 23 -- has been driven by two major factors.
The deepening trade war threatens to badly slow economic growth around the world, hurting demand for crude along the way.
Recent government reports show that oil stockpiles have unexpectedly jumped.
"The US-China trade war continues to weigh on sentiment, as does a weakening economic backdrop," said Matt Smith, director of commodity research at ClipperData.
The most striking thing about the oil slump is that it's taking place during a time when OPEC members Iran and Venezuela have been sidelined by US sanctions.