What's moving markets today: May 23, 2019
9:04 a.m. ET, May 23, 2019
Best Buy is still hot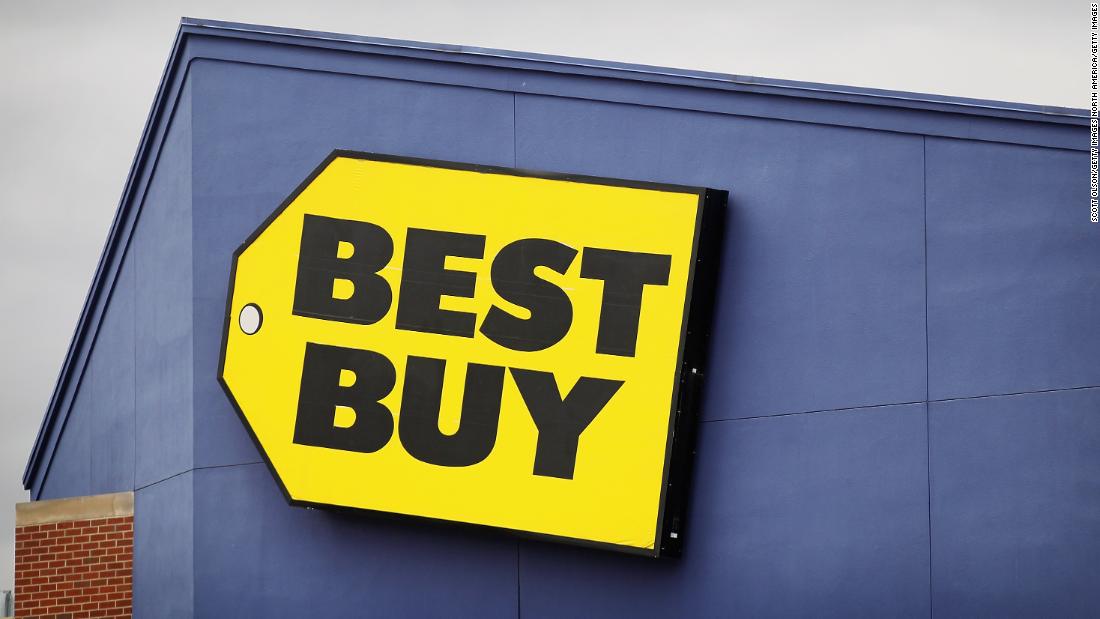 Best Buy got off to a fast start to the year.
The electronics retailer — one of the handful of legacy brick-and-mortar giants thriving in the Amazon era — said Thursday that sales at stores open for at least a year rose 1.1% during the first quarter of 2019 compared with a year earlier. Appliances, wearables and tablets were Best Buy's top growth drivers during the quarter.
The company's profit also exceeded Wall Street's expectations last quarter. Best Buy's (BBY) stock ticked up 2% in premarket trading.
Best Buy is solidifying its position as one of the top multi-channel retailers," Moody's analyst Charlie O'Shea said in a note to clients Thursday.
Best Buy maintained its financial guidance for the remainder of the year.
Incoming CEO Corie Barry noted that the company gave its "best estimate of the impact associated with the recent increase in tariffs" in its outlook. 
Consumer electronics such as TVs have been spared from the US-China trade war so far, but that could change if President Donald Trump follows through on his proposal to slap tariffs on all goods coming from China.
Best Buy imports 68% of its merchandise from China, UBS analysts estimated in a research report last week.
9:46 a.m. ET, May 23, 2019
Christine Romans: Trump's tariffs might not be temporary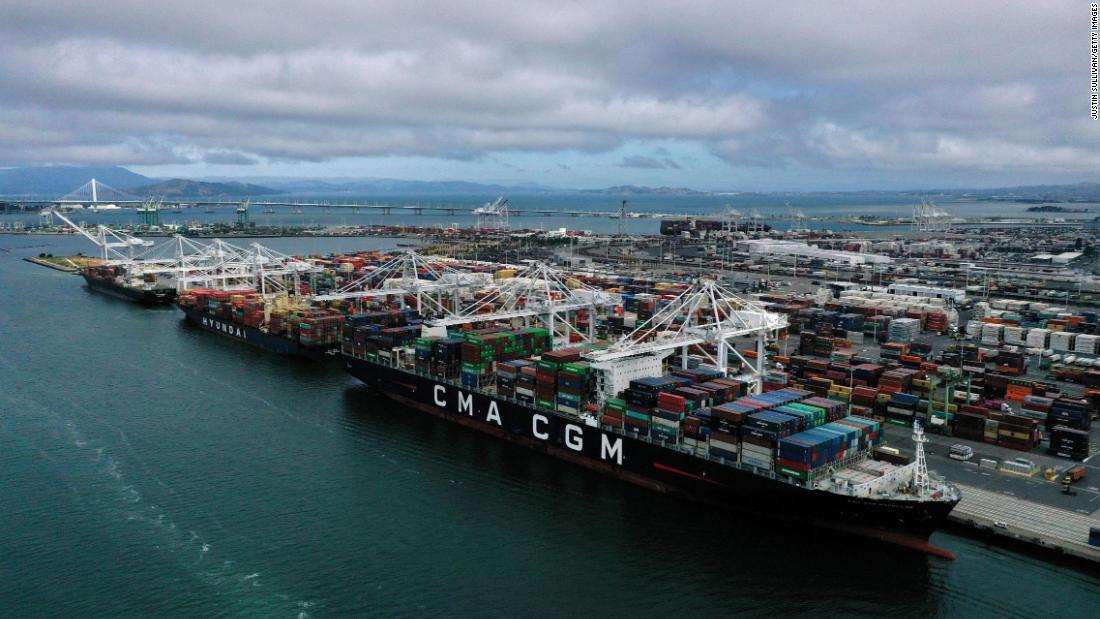 Almost a year into the trade war with China, there is a growing realization that Trump's tariff regime might not be temporary.
Major global stock indices fell overnight and that sinking feeling is spreading to the United States this morning.
Over the past year, the White House has imposed tariffs on foreign steel and aluminum, on $50 billion in high-tech goods from China, on another $200 billion in commodities and manufacturing components from China, and has now begun the process of putting import taxes on everything else the US buys from there.
The New York Fed reported that the tariffs will cost US households $831 annually.
The president dismisses these concerns, admonishing American companies to manufacture in the United States if they want to avoid tariffs.
Further, the president's advisers say, the US economy is strong enough to absorb any hit.
In the meantime, there is collateral damage for farmers and global supply chains scrambling to adjust to tariffs and counter-tariffs.
7:19 a.m. ET, May 23, 2019
Dollar hits a nearly one-month high
The US dollar continues to grow stronger, hitting its highest level since April 26 against a group of six foreign currencies.
The greenback is considered a safe currency compared to others, including the Euro, the British pound and the Chinese yuan, where the economy is on shakier ground.
Investors are skittish about elections in the European Parliament taking a nationalist turn, Brexit uncertainty and the ongoing trade war further impacting Asia.
6:54 a.m. ET, May 23, 2019
Tesla drives toward another down day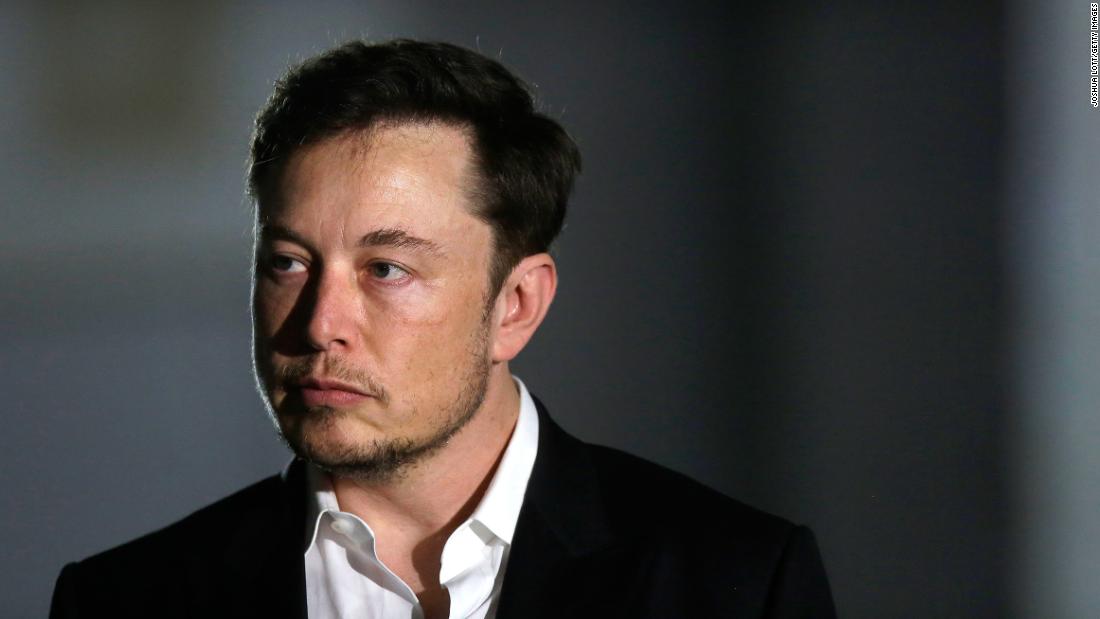 Tesla (TSLA) slid 4% in premarket trading as the stock's rough ride continues this week.
It closed 6% lower Wednesday to $192.73 per share — the first time it has closed below $200 for the first time since 2016.
Analysts and investors continue to sour on the company, which was once the darling of Wall Street. The automaker's stock has plunged 42% since the start of 2019, erasing most of the gains it made over the past several years.
The outlook isn't nearly as bright for a company that once was had faster sales growth than any other auto company in the industry's history.
6:36 a.m. ET, May 23, 2019
Indian stocks hit record highs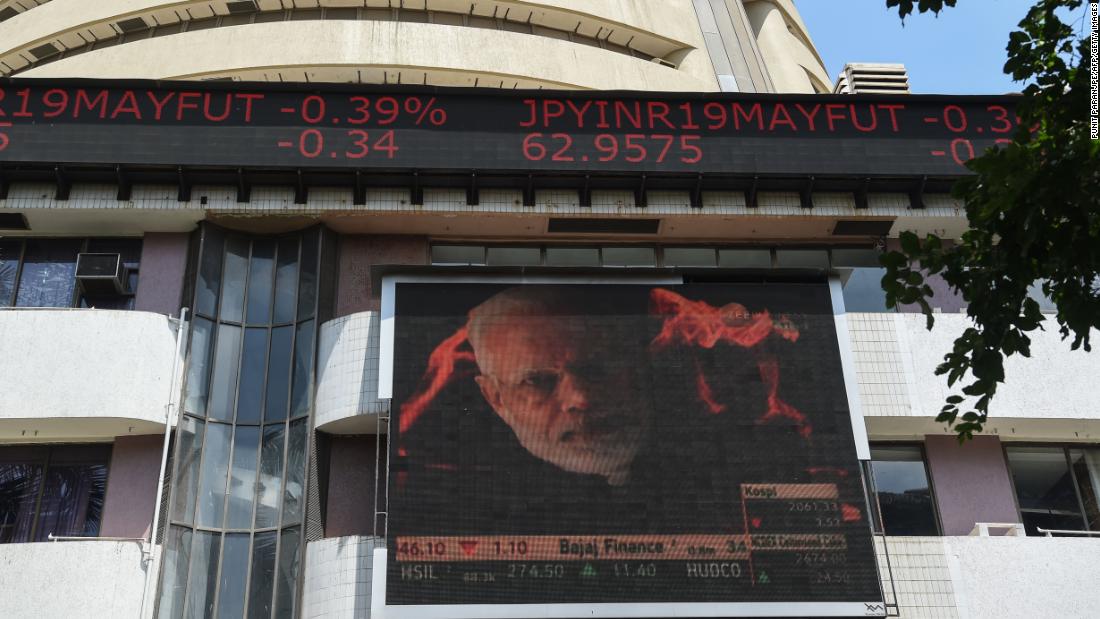 The prospect of a second term for Indian Prime Minister Narendra Modi sent the country's stock markets soaring to record highs on Thursday.
India's benchmark index, the Sensex, surged 900 points to cross 40,000 for the first time ever after early poll counts in the country's massive election put Modi's party and its allies in the lead. The Sensex gave up some of those gains later but continues to hover around the milestone.
The country's other major stock index, the Nifty, also hit record highs.
Modi swept to power in 2014 promising to give India's economy a shot in the arm by removing red tape and spurring domestic and foreign investment.
6:21 a.m. ET, May 23, 2019
Boeing officials meet with regulators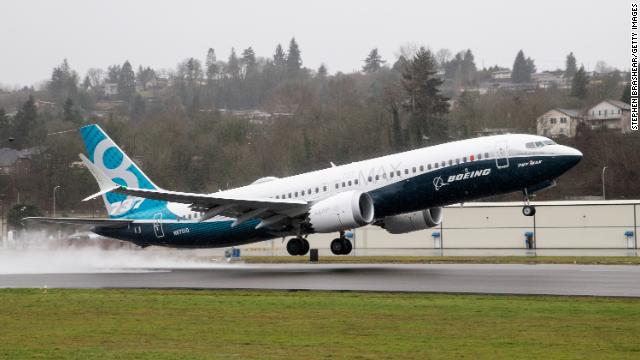 US aviation officials will meet Thursday with regulators from around the world to discuss their plans to get Boeing's 737 MAX jet back in the skies.
Dan Elwell, acting administrator at the US Federal Aviation Administration, has said the United States will be the first to certify the 737 Max for flight. But he hasn't articulated exactly when that would be.
The 737 Max, Boeing's best-selling plane, has been grounded since March. Regulators banned the 737 Max 8 from flying after an Ethiopian Airlines flight crashed earlier that month, killing 157 people.
That followed another tragic incident in October, when a 737 Max 8 operated by Lion Air crashed off of Indonesia, leaving 189 passengers dead.
The ordeal has hammered Boeing (BA), whose stock is down almost 20% since the beginning of March. Airlines complain that the grounding has cost them hundreds of millions of dollars, and a growing number are demanding compensation from Boeing. Orders for the jet have dried up, and deliveries have been suspended.
6:20 a.m. ET, May 23, 2019
British pound hits 2019 low
The British pound just hit its 2019 low point, weighed down by renewed political turmoil over Brexit.
Sterling dropped as much as 0.5% against the dollar on Thursday, at one point matching its January low of just above $1.26.
It's unclear how long Prime Minister Theresa May will be able to hold onto her job, after her final bid to get a Brexit deal through the UK parliament was met with opposition from across the political spectrum. That increases the odds of a messy exit from the European Union.
7:00 a.m. ET, May 23, 2019
What to watch at Deutsche Bank's annual meeting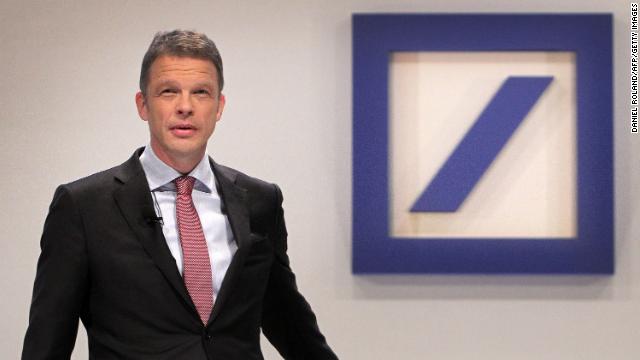 Deutsche Bank (DB) is holding its annual shareholder meeting in Frankfurt just days after the company's shares hit an all-time low. They've now dropped 41% in the past year.
The bank, which has struggled since the global financial crisis, is under significant pressure to map out a path forward as revenue falls faster than it can cut costs.
Merger talks with crosstown rival Commerzbank (CRZBF) were called off last month.
Board chairman Paul Achleitner could take much of the heat Thursday, when shareholders will vote on a proposal to remove him from his position.
6:18 a.m. ET, May 23, 2019
Checking in on global markets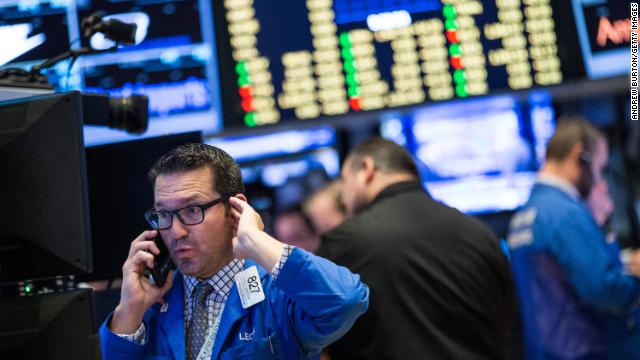 US stock futures indicate a tough day to come as China and the US dig in on trade. The Dow is set to open down almost 220 points, or 0.9%. The Nasdaq is tracking to drop 1.2%, while the S&P could begin the day off 0.9%.
European markets dropped in early trading on a batch of economic data that reinforced ongoing concerns about global growth. Britain's FTSE 100 index shed 1.3%, while markets in Germany and France both dipped 1.8% and 1.7, respectively.
Stocks in China showed similar declines. Hong Kong's Hang Seng index dropped 1.6%, while the Shanghai Composite index lost 1.4%. Japan's Nikkei was off 0.6%.
India bucked the trend, however, with stocks hitting record highs as early poll counts showed Prime Minister Modi winning reelection.
Yesterday: The Dow closed down 101 points, or 0.4%. The S&P 500 fell 0.3%, and the Nasdaq dipped 0.5%.