What's moving markets today: May 22, 2019
5:06 p.m. ET, May 22, 2019
Victoria's Secret's had a rotten quarter, but its stock is rising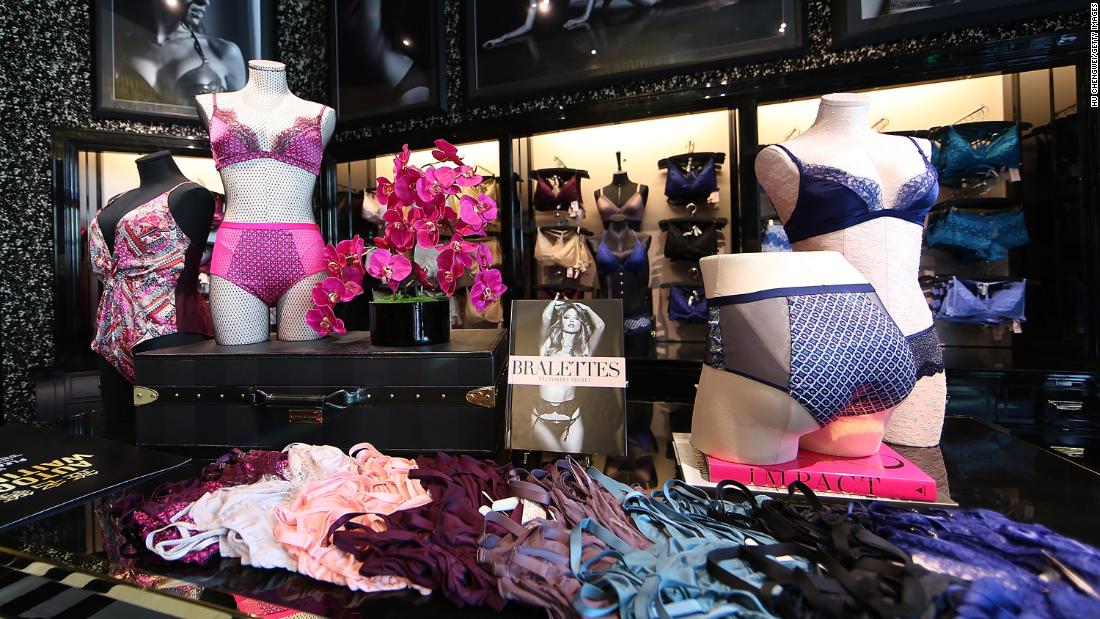 Victoria's Secret stumbled out of the gate this year. But its performance wasn't as bad as Wall Street expected.
Sales at Victoria's Secret stores open at least a year fell 7% during the first quarter of 2019 compared with a year earlier, parent company L Brands (LB) reported on Wednesday.
L Brands also owns Bath & Body Works. Sales at that chain's stores open at least a year rose 7% last quarter compared with a year earlier.
Wall Street expected an even steeper decline at Victoria's Secret. L Brands profit last quarter also beat investors' predictions, driving its stock up close to 14% in after-hours trading. Heading into earnings, L Brands' stock had fallen 33% over the past year.
Despite the better-than-expected quarter, Victoria's Secret is still struggling with many women. Other retailers, including Target (TGT), have capitalized on the brand's struggles by introducing new lingerie lines.
On Wednesday, Target executives said its lingerie brands saw "significant strength" last quarter. Kohl's (KSS) also said its lingerie business grew last quarter.
4:10 p.m. ET, May 22, 2019
Dow slides 101 points; Oil takes a dive
US stocks retreated today, although the trade war didn't appear to be the catalyst for a change. Instead, blame a plunge in oil prices, a federal court ruling and more wreckage in the retail world.
The energy sector was the biggest loser. US oil prices dropped nearly 3% to $61.42 a barrel on surprise increase in stockpiles. Halliburton (HAL), Hess (HES) and Devon Energy (DVN) declined more than 3% apiece.
Qualcomm (QCOM) tumbled 11% after a judge ruled the company's pricing strategy violates antitrust law.
Lowe's (LOW) plummeted 13% after slashing its outlook and posting disappointing results. Nordstrom (JWN) declined 9% on poor results and a gloomy outlook.
Target (TGT) surged 8% after revealing a healthy sales increase.
3:13 p.m. ET, May 22, 2019
Are stocks too expensive? Some at the Fed think so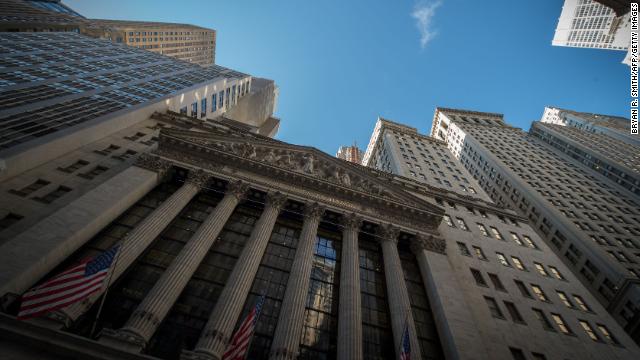 At least a few officials at the Federal Reserve are likely breathing a sigh of relief about the recent tumble on Wall Street.
Prior to the trade war fears returning to the stock market, "a couple of" Fed officials expressed concern about excessive valuations in financial markets, according to minutes released on Wednesday from the central bank's meeting that ended on May 1.
Those Fed members felt that "asset valuations in some markets appeared high, relative to fundamentals," the minutes said.
In other words, euphoria was getting ahead of reality. The fear is that greed gets out of hand, creating an unsustainable bubble like the dotcom mania.
The minutes added that staff members at the Fed found that "valuation pressures" in stocks and corporate debt markets increased "significantly this year, though not quite to the elevated levels" of most of 2018.
The Nasdaq has spiked 17% so far this year. However, the stock market has cooled off since that last Fed meeting. Trade fears sent stocks plunging earlier this month. The S&P 500 is sitting about 3% below its all-time high.
Given the trade war uncertainty and minimal inflation, the Fed is content keeping rates where they are for now.
"Participants generally agreed that a patient approach....remained appropriate," the Fed minutes said.
1:21 p.m. ET, May 22, 2019
Do women make better entrepreneurs?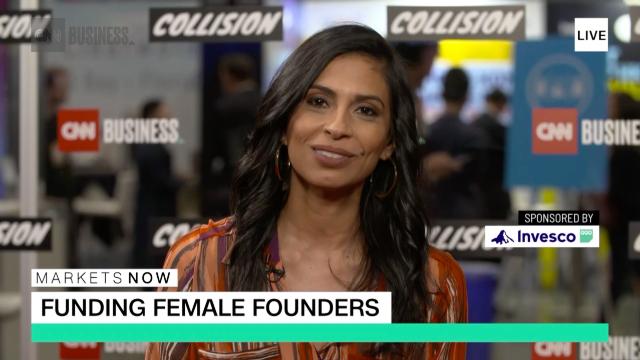 An investment fund is determined to give female founders an opportunity to succeed.
Anu Duggal, founding partner of Female Founders Fund said on CNN Business' "Markets Now" live show that she believes women's health, and consumerization of health care are areas that are important to women but have received little funding so far
"Women control $2 trillion of spend," she noted. "Whether it's fertility or menopause, that's an industry we want to invest in."
She also said women tend to be more environmentally conscious, so her fund is investing in companies that want to leave less of a footprint for consumers.
Duggal said she was ecstatic that three companies with female founders have crossed the billion-dollar valuation threshold this year: Rent the Runway, Glossier and Away.
"It proves there is an opportunity for women to found the technology companies of tomorrow," she said.
1:16 p.m. ET, May 22, 2019
Want to invest in cannabis? Here's one way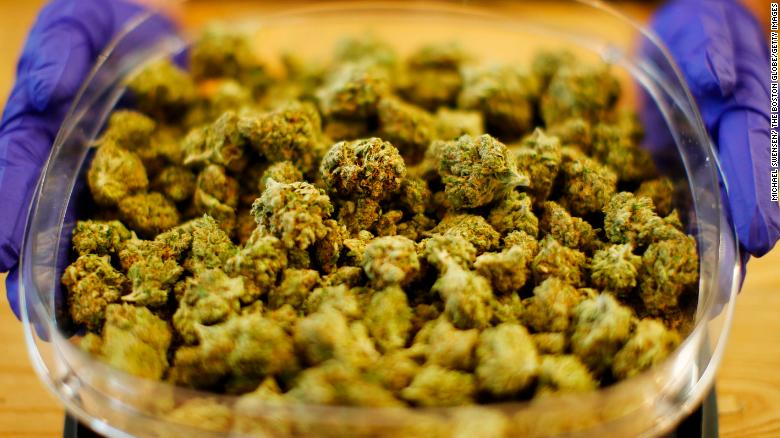 An ETF with a ticker "YOLO" believes it's the best way to invest in the cannabis industry.
Unlike other broad industry ETFs, YOLO is actively managed
"There are some companies I want to avoid. But as an active portfolio manager, I decide which companies I want to overweight or underweight," said Dan Ahrens, portfolio manager of AdvisorShares' Pure Cannabis ETF, on CNN Business' "Markets Now" live show Wednesday.
He said he tries to make the fund low-turnover, but it tries to act very quickly when it sees action on the horizon. For example, it got out of a company called Insys Theraputics, which afterward said it may go bankrupt.
So why "YOLO?"
We think it's a little bit silly," said Ahrens, who likes that it gets attention. "Some people like to associate it with the marijuana stocks. We were excited to be able to get that ticker."
12:59 p.m. ET, May 22, 2019
Is a rate cut on the horizon?
The Fed has said it will hold on rates this year, but investors are starting to think there's a chance it will cut them.
"[Federal Reserve Chairman Jerome Powell] said maybe there's a chance for a rate cut, so we'll have to wait and see," said Alan Valdes, partner at Wall Street Capital Partners, on CNN Business' Markets Now live show Wednesday.
"I don't think he's going to cut rates. I think we're in a good spot now. But with the trade war, anything is possible."
Is that trade war going to hurt the economy?
It's concerning for the retailers. But if you buy an iPhone, do you really care if you have to pay $25 more? I don't think it'll make change consumer habits that much," Valdes told CNN Business' Zain Asher.
12:33 p.m. ET, May 22, 2019
The pound is getting hammered
Political turmoil over Brexit has sent the pound plummeting close to its lowest level this year.
Sterling dropped as much as 0.65% against the US dollar on Wednesday to just above $1.26 before recovering slightly.
The currency has shed about 2.8% this month, and is on track for a record 13 straight days of declines against the euro, according to analysts.
The fall comes as Britain once again faces the prospect of a messy exit from the European Union.
12:19 p.m. ET, May 22, 2019
Markets move lower as trade war fears continue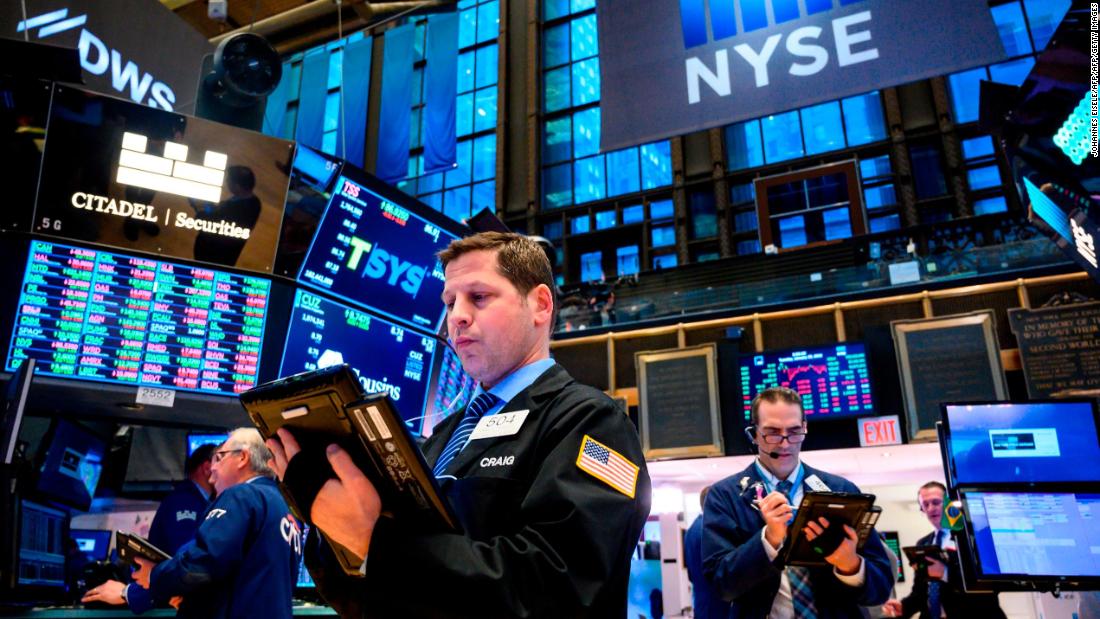 Markets are still reacting negatively to the US-China trade war.
The Dow 30 is a mix of reds and greens. The top gainer is 3M (MMM), up 1.7% and the biggest loser is Apple (AAPL), which is down 1.7%.
Target (TGT) is rallying 9% on strong sales growth, Urban Outfitters (URBN) is declining 8% after a mixed earnings report.
Qualcomm (QCOM) is still sinking and is down 10% after a federal judge ruled that the company illegally charges sky-high prices to license its technology.
12:20 p.m. ET, May 22, 2019
Luckin Coffee is trading below its IPO price
Trouble is brewing for Luckin Coffee (LK).
The stock is down nearly 9% to $15.85 per share, meaning it's trading below the $17 per share it debuted at last week.
Luckin Coffee has quickly taken China by storm since opening in 2017. The chain has nearly 2,400 stores in 28 cities. That makes it second only to Starbucks (SBUX) in China.
Luckin joins Lyft (LYFT) and Uber (UBER) as a highly anticipated IPO that has underwhelmed investors.