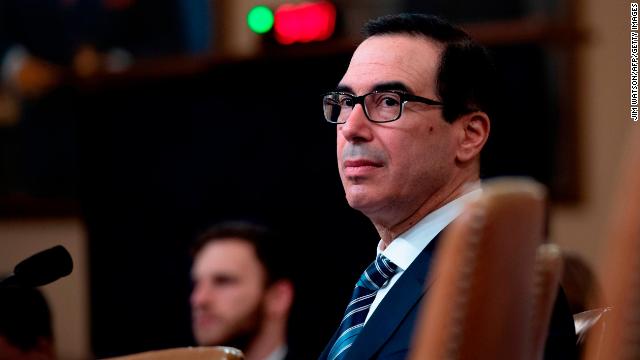 Treasury Secretary Steven Mnuchin said the Trump administration has spoken with Walmart's chief financial officer and other major retailers as he monitors the impact of prices on every day consumer goods as a tit-for-tat trade war escalates with China. 
At a House Financial Services Committee hearing, Mnuchin said he is "carefully monitoring" the impact on prices, and so far he doesn't expect there will be "significant costs" to the American consumer. 
He said he doesn't "necessarily agree" that consumer goods prices will climb due to the tariffs on Chinese imports.
Mnuchin said he has recently spoken with the chief financial officer of Walmart (WMT) – and does so on a regular basis – on what consumer products could be possibly sourced from other countries other than China to reduce the impact on consumers.