What's moving markets today: May 21, 2019
5:38 p.m. ET, May 21, 2019
Nordstrom's stock plunges on a rough day for department stores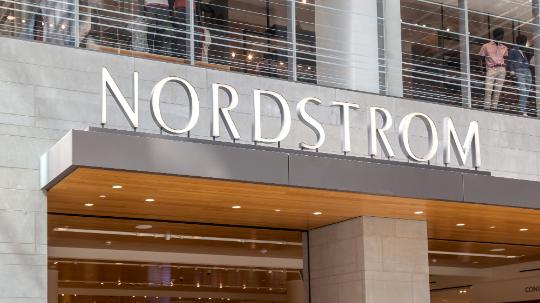 America's department stores had a brutal start to 2019.
Nordstrom's (JWN) total sales during its first quarter fell 3.5% from the same period a year ago, the company reported Tuesday. In prepared remarks, Nordstrom's CEO blamed the sales drop on "executional misses" with customers.
The retailer also trimmed its guidance. Instead of up to 2% sales growth this year, Nordstrom now expects revenue to decline up to 2%.
Nordstrom's stock dropped 9% during after-hours trading.
Big box retailers and discount players like TJMaxx have squeezed department stores such as Nordstrom (JWN), Kohl's (KSS) and JCPenney (JCP).
JCPenney said Tuesday that sales at stores open at least a year dropped 5.5% during its first quarter compared with a year ago, while Kohl's reported a 3.4% sales decline during the quarter.
JCPenney's stock closed down 7% Tuesday, while shares of Kohl's lost 12%.
4:13 p.m. ET, May 21, 2019
Huawei relief rally: Dow jumps nearly 200 points, Nasdaq soars 1%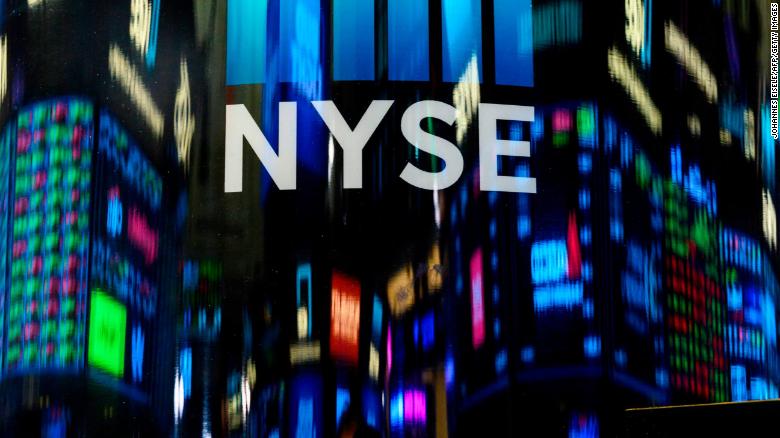 Tech stocks carried Wall Street to a solid rebound on Tuesday.
Tech stocks rebounded after tumbling on Monday, when the Trump administration announced plans to loosen some restrictions placed on China's Huawei. 
Apple (AAPL), Nvidia (NVDA) and Advanced Micro Devices (AMD) rallied 2% or more apiece.
Retail stocks, on the other hand, fell sharply on the latest dismal earnings reports. Kohl's (KSS) plunged 12% after slashing its guidance, while JCPenney (JCP) declined 8% after posting a loss and a drop in sales.  
4:14 p.m. ET, May 21, 2019
Beyond Meat tumbles 10%
Beyond Meat (BYND) is having rare (get it?) day: It closed down nearly 10% following an explosive start on the public market.
Our Paul R. La Monica notes that there isn't too much negative news that should hurt the stock. However there is one bearish prediction from a small analyst:
Despite today's losses, the stock is still trading way higher than its $25 per share. debut. It's hovering around $77.
Beyond Meat's shares are up 212% since going public on May 2.
The company's first earnings report will be on June 6.
1:07 p.m. ET, May 21, 2019
Pound briefly jumps on possibility of second Brexit referendum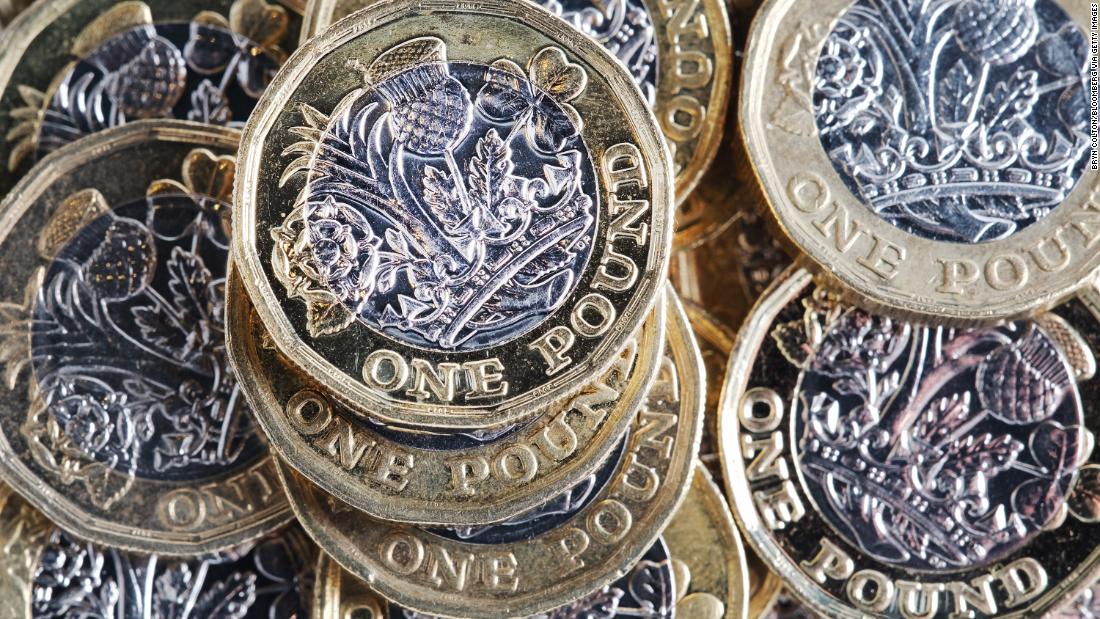 The British pound briefly spiked on Tuesday after UK Prime Minister Theresa May unveiled details of her final bid to get a Brexit deal through the UK parliament.
Her new pitch would let members of parliament vote on whether to hold a second referendum.
Sterling jumped more than 0.8% against the US dollar on the news. It reached almost $1.28 before falling off again toward the $1.27 level.
The pound started the month around $1.30. It has dropped since then as uncertainty over Brexit has dragged on, dipping as low as $1.268 on Tuesday.
Problems remain: Despite May's new plan, the pound still faces selling pressure.
May faces an "uphill battle" to get members of Parliament to vote for her agreement, even with new concessions, Samuel Tombs, chief UK economist at Pantheon Macroeconomics, said in a note Tuesday:
In addition, the looming Conservative party leadership contest will lead to months of uncertainty and will probably result in a new PM who will be prepared to choose a no-deal Brexit, if a new round of negotiations with the EU do not go their way."
11:57 a.m. ET, May 21, 2019
The Dow is up 100 points at midday
Markets are in positive territory, as investors continue to breathe a sigh of relief following the US government easing some restrictions placed on Huawei.
Most of the Dow 30 stocks are in the green, with Intel (INTC) and Apple (AAPL) leading the way. They're both up more than 2%
Kohl's (KSS) is continuing to get clobbered after posting dismal earnings. It's down 11%.
JCPenney (JCP) is also lower after it reported a quarterly loss and a steep decline in sales. It's down 9%.
10:31 a.m. ET, May 21, 2019
Trade war is hurting consumer spending, analysts warn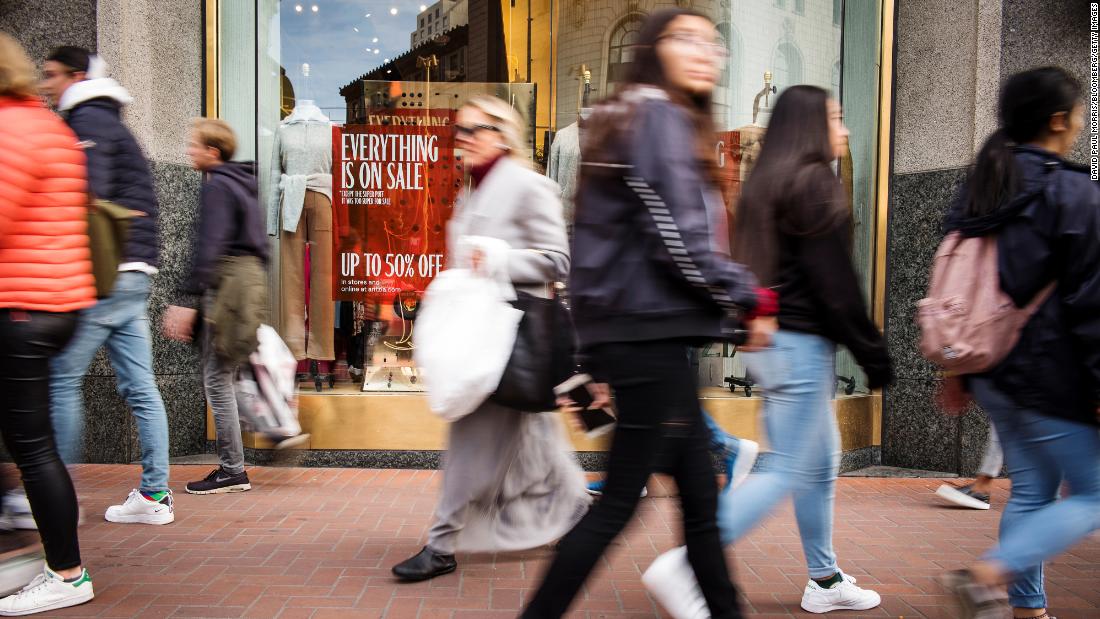 Economists at Bank of America Merrill Lynch (BAC) are warning that a "protracted trade war could have a meaningful impact on consumer spending."
The firm wrote in a new note that US consumers have reacted negatively to the escalation in the trade war.
Consumer confidence has deteriorated and economists say they've seen consumers pull back on spending since the beginning of the year.
For example, when economists asked people if they had reduced or delayed spending at beginning of 2019, nearly half "reported some pull-back, with lower income households citing the government shutdown as the primary reason and upper income households noting the stock market selloff."
9:49 a.m. ET, May 21, 2019
What retail slowdown? TJ Maxx posts strong results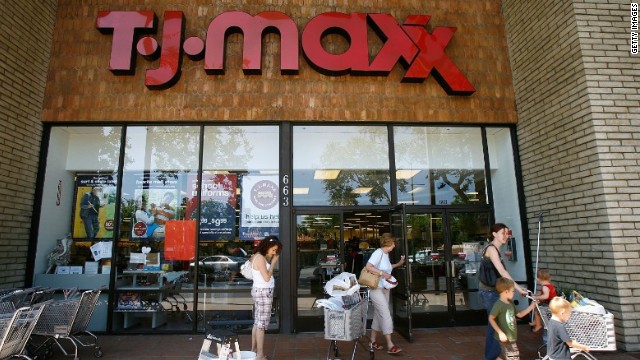 Kohl's and JCPenney are plunging Tuesday due to truly dreadful results. But there's one prominent retailer that's doing just fine. T.J. Maxx and Marshalls owner TJX.
TJX (TJX) reported earnings that topped Wall Street's forecasts and also boosted its outlook for the full fiscal year. The company said that US same-store sales for its top two bargain chains (which it collectively dubs Marmaxx) rose a solid 6% in the quarter. Comp sales at its HomeGoods unit were up slightly too.
CEO Ernie Herrman boasted in the earnings release that sales of apparel and home furnishing categories "were both very strong," and that the company reported a jump in traffic at all its divisions. He added that the company is in "an excellent position."
CNN Business' retail reporter Nathaniel Meyersohn noted that TJX is clearly gaining share from struggling rivals like Kohl's (KSS) and JCPenney (JCP).