What's moving markets today: May 20,2019
6:03 p.m. ET, May 20, 2019
Tesla stock drops amid safety concerns
Tesla's stock slid Monday after an analyst at Wedbush Securities raised concerns about its ability to meet production goals and amid fresh worries over the safety of Autopilot, the company's semi-autonomous driving feature. 
Shares fell nearly 3% to $205.36 on Monday. On Sunday evening Wedbush's Dan Ives cut his price target for Tesla, writing: "[With] a code red situation at Tesla, Musk & Co. are expanding into insurance, robotaxis, and other sci-fi projects/endeavors when the company instead should be laser focused on shoring up core demand for Model 3 and simplifying its business model and expense structure in our opinion with headwinds abound."
Tesla's stock has now dropped about 11% since Thursday, when the National Transportation Safety Board reported that Tesla's Autopilot was activated during a fatal crash involving a Model 3 in March.
There have been multiple crashes involving Autopilot.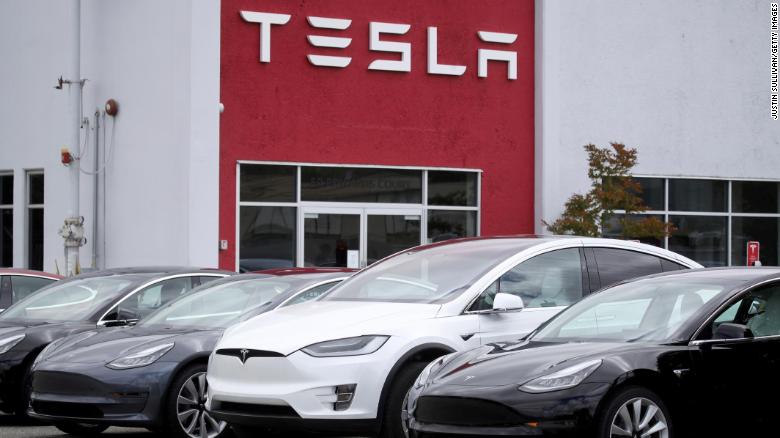 The NTSB's report raises further questions about Tesla's marketing of the driver-assistance software. Critics are concerned that using the term "autopilot" to describe a car that isn't fully self-driving can give drivers a false sense of security.
CEO Elon Musk said last month that the company plans to have more than 1 million full self-driving Teslas on roads next year.
4:13 p.m. ET, May 20, 2019
US markets close lower; Nasdaq falls 1.5%
US markets all closed lower today, weighed down by the US blacklist on Huawei and fears about the tech sector. 
Apple (AAPL) was the biggest loser in the Dow, falling 3% after a Wall Street analyst lowered his price target and argued that investors should be more concerned that higher tariffs on goods produced in China could make already expensive iPhones even pricier in the United States.
Dow components Intel (INTC) and Nike (NKE) also suffered, dropping more than 2% each. 
Meal kit service Blue Apron (APRN) closed near an all-time low, ending the day at 69 cents per share. The company announced a proposal for a reverse stock split. 
1:50 p.m. ET, May 20, 2019
Blue Apron sinks to new all-time low of 64¢
Blue Apron (APRN) plunged more than 10% Monday to a new all-time low of 64 cents a share after announcing a proposal for a reverse stock split. That's when a company reduces the share count to push the price higher -- usually to remain in compliance with the exchange they trade on. In this case, it's the New York Stock Exchange.
Blue Apron said it hopes a reverse split will "improve the marketability and liquidity" of the shares and "encourage interest and trading in the stock." That may be a stretch. The value of the company would remain the same. Reverse splits are often viewed as a sign of desperation.
Shares have plunged nearly 95% since their initial public offering in June 2017. The company has faced brutal competition and has continued to rack up losses -- despite partnerships with Walmart-owned (WMT) Jet.com and WW (WTW).
So unless shareholders approve the reverse stock split, a delisting from the NYSE may be the next ingredient on Blue Apron's menu.
1:28 p.m. ET, May 20, 2019
Dish Network shares sink 10% after EchoStar deal
Dish Network (DISH) shares sank 10% after it announced it was buying part of satellite-owner EchoStar for $800 million.
EchoStar (SATS) operates the satellites used for Dish's TV service and Dish is its only customer for satellites. The sale would help EchoStar eliminate the "risk associated with providing services to a solitary customer," it said in a statement.
Another issue for Dish is the potential Sprint (S) and T-Mobile (TMUS) merger, which is also weighing on the stock, per our Paul R. La Monica:
12:13 p.m. ET, May 20, 2019
Markets move lower at midday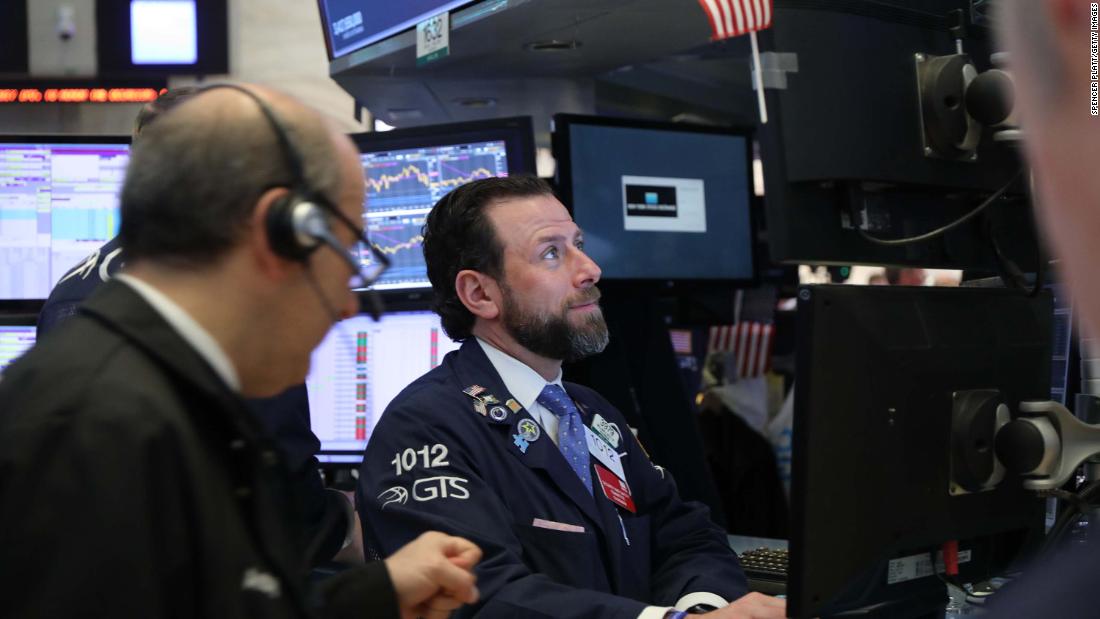 US markets are moving slightly lower at midday:
The technology sector is being weighed down by the US ban on Huawei and bearish analyst notes. Apple (AAPL) and Tesla (TSLA) are down more than 3% and Intel (INTC) slid 2%.
The Dow's top gainer is Verizon (VZ), which is up 2%, following the FCC chairman's endorsement of the Sprint and T-Mobile merger. AT&T (T), WarnerMedia's parent company, is also up 1.6%.
10:38 a.m. ET, May 20, 2019
Xiaomi's plan to sell more phones in India and Europe is paying off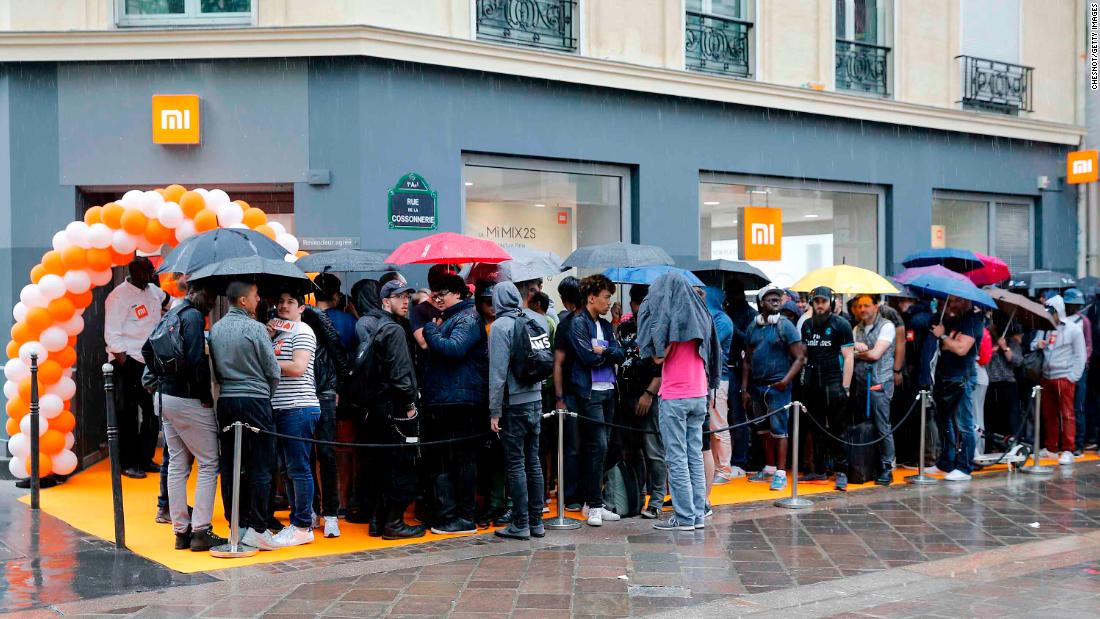 Smartphone maker Xiaomi's investments in global growth are paying off.
The tech company said Monday that smartphone sales in the first three months of the year jumped 16% despite a drop in shipments in China, its home market.
Big picture: China is the world's biggest smartphone market, but sales there have been slipping. That led Xiaomi to make a big push in India — where it's gone from nowhere to No. 1 in five years — and Western Europe.
The result: Overall revenue from international markets grew by 35% in the first quarter of the year. The company said it's going to keep opening stores abroad, and is now eyeing expansion in Latin America and Africa.
Not giving up: Xiaomi can't abandon China, where it still makes 62% of its revenue. The company said it expects Beijing's efforts to stimulate the economy will help smartphone sales bounce back.
10:29 a.m. ET, May 20, 2019
Apple analyst warns of more China problems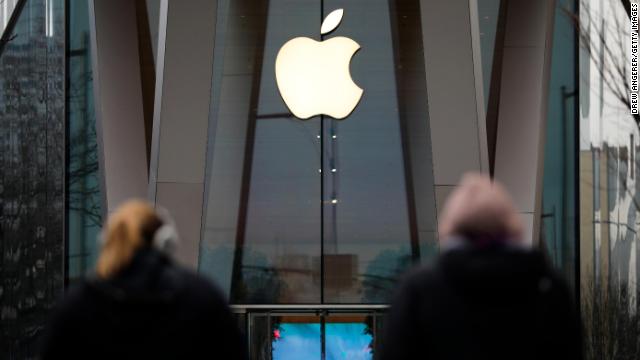 One of the most bearish analysts who covers Apple believes even more bad news lies ahead. Apple's (AAPL) stock tumbled 3% Monday after HSBC's Erwan Rambourg lowered his price target on the iPhone maker to $174 a share. That's 5% below the current price and among the lowest targets for Apple on Wall Street.
Rambourg, who has a "reduce" rating (essentially a "sell") on Apple, argues that investors should be more concerned about higher tariffs on goods produced in China making already expensive iPhones even pricier in the United States. He also believes Chinese consumers may increasingly shun Apple in favor of phones made by homegrown tech firms like Huawei and Xiaomi.
Despite these worries, Apple's stock is still up about 16% this year, making it one of the best performers in the Dow. Investors seem to approve of CEO Tim Cook's push to make Apple more of a services company. But Rambourg thinks that faith may be misplaced.
We have been surprised at how the market has given Apple the benefit of the doubt," Rambourg wrote.
10:16 a.m. ET, May 20, 2019
Luckin Coffee slips on its second trading day
Luckin Coffee (LK), Starbuck's big rival in China, closed 20% higher on its first day of trading.
How's the second day going? Not so hot, according to our Paul R. La Monica:
10:23 a.m. ET, May 20, 2019
Trade war fallout: Dow slides 200 points, Nasdaq tumbles almost 2%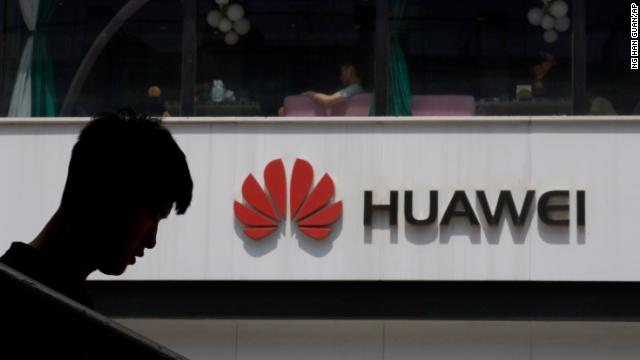 Fears about the US-China trade war rattled Wall Street today, prompting investors to dump tech stocks like Apple.
Tech stocks fell sharply as investors fret over the fallout of the Trump administration's crackdown on Chinese tech giant Huawei.
Chip makers Qualcomm (QCOM), Micron (MU), Advanced Micro Devices (AMD) fell 3% or more. The VanEck Vectors Semiconductor ETF (SMH) slumped.
Apple (AAPL), which relies on China for a chunk of its sales, lost 4%.
The culprit once again is trade concerns with China, and the technology sector is bearing the brunt of the weakness," Paul Hickey, co-founder of Bespoke Investment Group, wrote in a note to clients.
Sprint (S) surged 24% after FCC Chairman Ajit Pai announced his support for the Sprint/T-Mobile merger. To win FCC approval, Sprint has agreed to unload its Boost Mobile prepaid business.
T-Mobile (TMUS) shares jumped 5%. The deal still requires antitrust approval from the US Justice Department.