What's moving markets today: May 17, 2019
10:00 a.m. ET, May 17, 2019
Uber slides after Amazon invests in its food delivery rival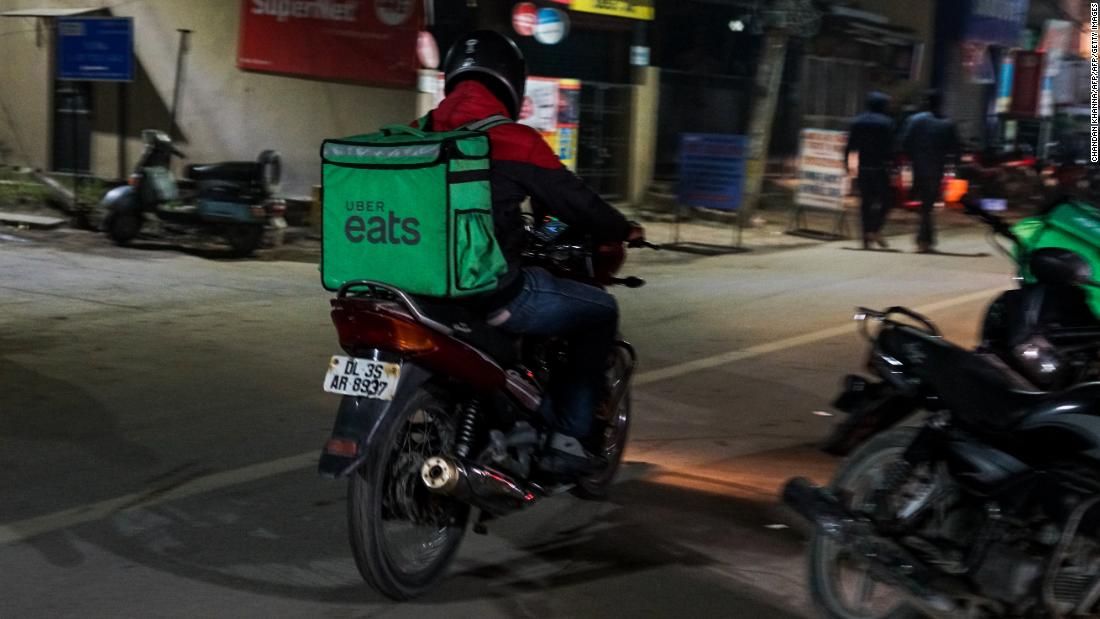 Uber shares slid 2% following news that Amazon is investing in an Uber Eats rival.
Deliveroo is one of the United Kingdom's top restaurant delivery services and announced Friday that it had raised $575 million. The funding round was led by Amazon.
Amazon's (AMZN) backing will bolster Deliveroo in its battle with Uber (UBER) Eats and others in the fiercely contested market.
Uber's stock has been on the rebound since Monday when it closed nearly 11% lower. The stock has closed higher each day since then and recouped that loss.
9:49 a.m. ET, May 17, 2019
Trade war fears are back. And stocks are dropping
Wall Street is once again under pressure from the US-China trade war.
The losses leave all three major indexes on track to snap a three-day winning streak. Investors are focused on rising trade tensions between the United States and China after the Trump administration imposed tough sanctions on Huawei. 
It is hard to think of a worse week for U.S.-China relations under Trump than this one," Chris Krueger, an analyst at Cowen Washington Research Group, wrote in a note to clients.
Speaking of the trade war, Deere (DE) dropped 5% after reporting disappointing earnings and lowering its outlook. The tractor maker blamed rising trade tensions, specifically the impact on soybeans.
Chinese search engine Baidu (BIDU) tumbled 15% after suffering its first loss in 15 years due to weakness in online advertising. Pinterest (PINS) plummeted 14% as its debut earnings report revealed more red ink than investors had been bracing for.
8:59 a.m. ET, May 17, 2019
John Deere's stock dented by trade war fears
John Deere (DE) shares are sliding following a skittish earnings report, our Paul R. La Monica notes:
Here's what Deere CEO Samuel Allen said:
Ongoing concerns about export-market access, near-term demand for commodities such as soybeans, and a delayed planting season in much of North America are causing farmers to become much more cautious about making major purchases."
6:49 a.m. ET, May 17, 2019
Nvidia's post-earnings rally fades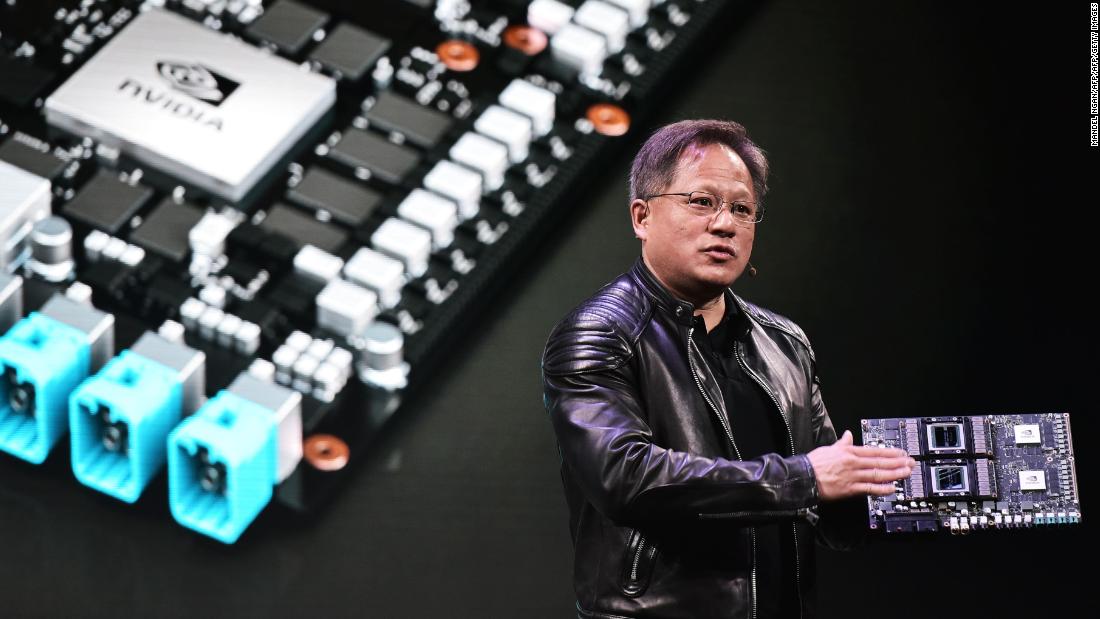 Nvidia's (NVDA) first quarter earnings beat projections, which sent its shares 7% higher.
But the rally appears to be short-lived: The stock clawed back some of those gains and is now only up 1.5% in premarket trading.
The chipmaker reported revenue of $2.22 billion, slightly above analysts' expectations.
6:30 a.m. ET, May 17, 2019
Pinterest shares are bellyflopping after it reveals larger-than-expected loss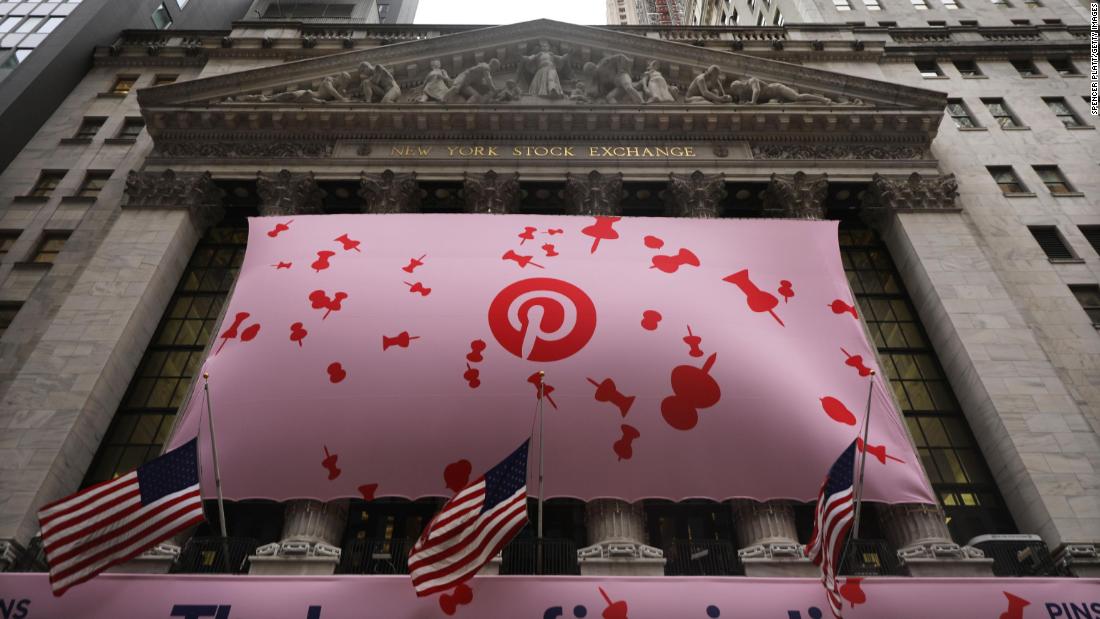 Pinterest (PINS) shares are falling 15% in premarket trading after a rough earnings debut.
The company reported a steeper-than-expected loss of $41.4 million for the first three months of 2019.
Prior to the earnings' release, Pinterest had seen shares soar more than 50% above its IPO price since its Wall Street debut last month. 
6:29 a.m. ET, May 17, 2019
Amazon bets on Deliveroo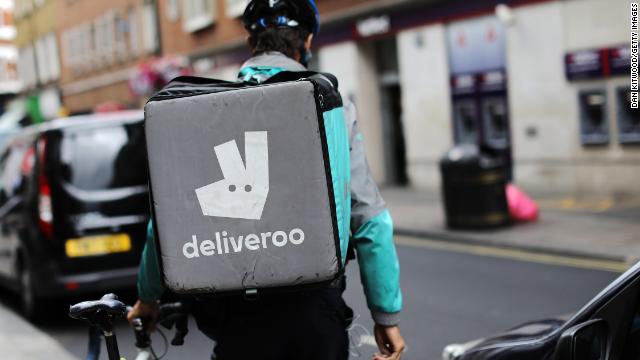 UK food delivery company Deliveroo said today that it had raised $575 million in a new round of funding led by Amazon (AMZN).
It's another big move into food from the internet retailer, and expands Amazon's global reach.
Shares of Deliveroo competitor Just Eat (JSTTY) fell 7% in early trading, before rebounding slightly. 
Uber (UBER) is also a big competitor in the UK food market through its Uber Eats program.
The London-based company, which operates in 14 countries and territories around the world including Australia, France and Germany, has now raised more than $1.5 billion since it was founded in 2013.
6:29 a.m. ET, May 17, 2019
Checking in on global markets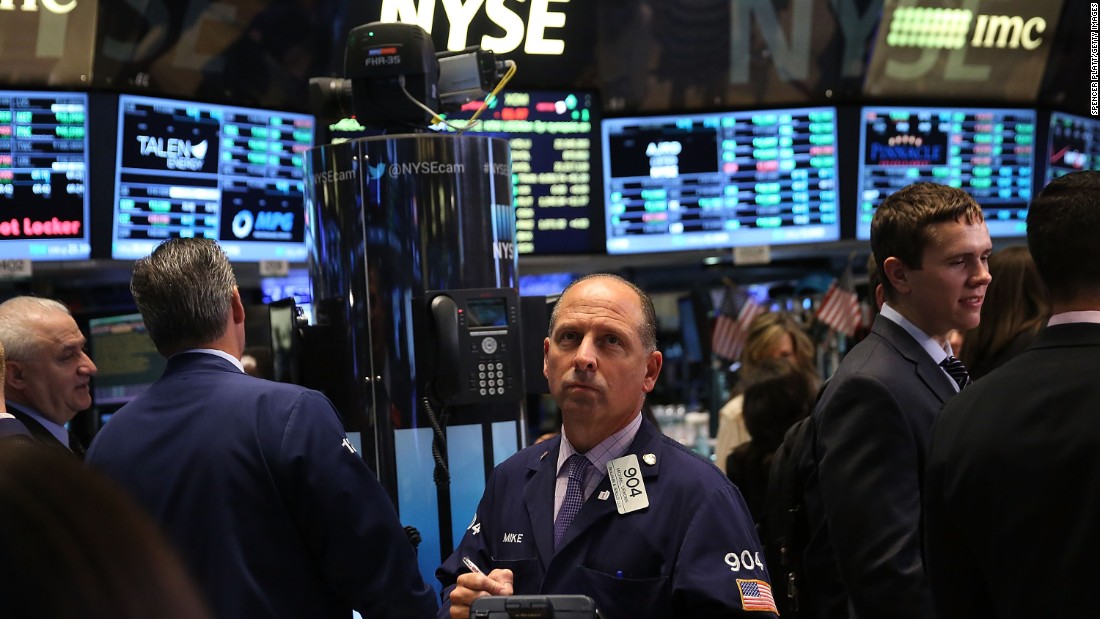 Solid earnings and economic news have helped prop up US markets over the last few days.
That's not the case in Europe and Asia today, where the escalating US-China trade war is once again weighing down shares.
A new US barrage against Huawei this week has reduced the chances of an early resolution to the damaging dispute between the world's top two economies.
🌏Hong Kong's Hang Seng index fell almost 1.2% Friday, while the Shanghai Composite index dropped nearly 2.5%. South Korea's KOSPI index shed 0.6%. Japan was the exception, with the Nikkei rising 0.9%.
🌍European markets also opened lower. Britain's FTSE lost almost 0.2%. Markets in Germany and France fell 0.6% and 0.3%, respectively.
🌎US markets are also set to open lower following a third consecutive day of gains. The Dow is set to open 88 points lower, falling 0.3%. The Nasdaq could drop 0.5%, and the S&P 500 is poised to lose 0.4%.
6:30 a.m. ET, May 17, 2019
Baidu posts its first loss in 15 years
Chinese search engine Baidu (BIDU) has reported a net loss of 327 million yuan ($47 million) for the three months of the year, sending its stock down more than 10% in premarket trading and wiping nearly $5.8 billion off its market value.
That compares with a profit of 6.7 billion yuan during the same period last year, and marks the company's first loss since it went public in 2005.
CEO Robin Li said the sharp drop in earnings was due in part to China's broader economic slowdown and increased government scrutiny of online content, which had hurt the company's core business.
Online marketing accounted for 73% of Baidu's quarterly revenue of $3.6 billion.
Li, during an earnings call, said:
Although the Chinese government has announced many economic policies to bolster the economy ... we are taking a cautious view that online marketing in the near term will face a more challenging environment."
6:46 a.m. ET, May 17, 2019
The pound is being punished again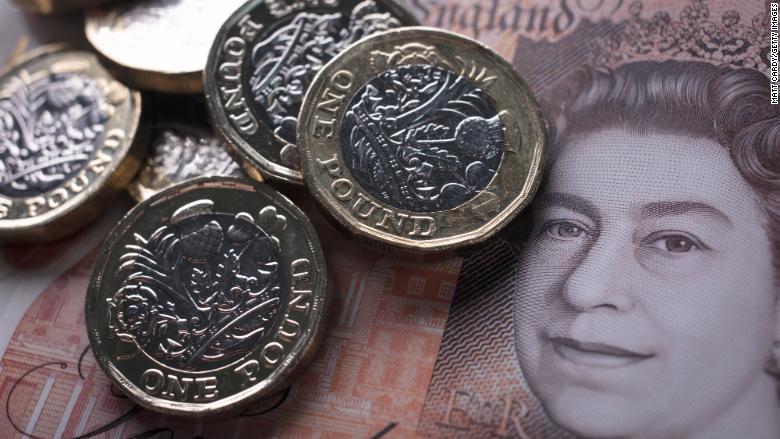 Brexit uncertainty is back on the menu in the United Kingdom, driving the pound down Friday below $1.28 to its lowest level against the dollar since January.
It has also notched its longest string of losses against the euro since 2000, according to currency trading firm FXTM.
UK Prime Minister Theresa May is now expected to lay out a timetable for her departure following a fourth attempt to win parliamentary support for her Brexit plan in early June. This sets up questions about who will succeed her.
The risk of the UK crashing out of the EU in October without a deal is also rising again after talks between May and the opposition Labour Party collapsed on Friday.