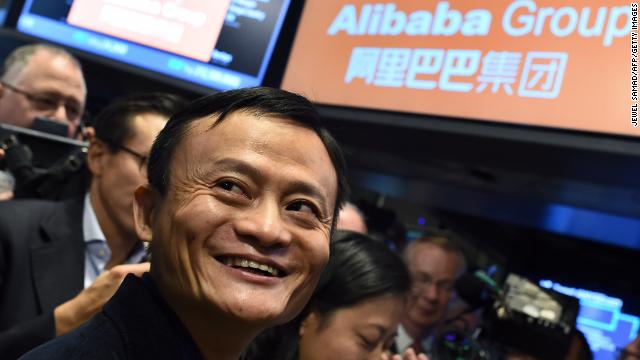 Alibaba co-founder Jack Ma has every reason to be smiling Wednesday -- and not just because of the bizarre sex advice he recently gave to newlywed Alibaba employees.
The Chinese e-commerce giant reported earnings and revenue for its fourth quarter and fiscal year that topped forecasts.
The results seem to suggest that the Chinese consumer is not getting hit too hard by the trade spat by the US and China. They just keep spending.
Shares of Alibaba (BABA), which are already up more than 25% in 2019, rose 4% in early trading on the news. Here's a breakdown of the numbers.
Total revenue up 51% from a year ago
EBITDA up 29% year-over-year
Mobile monthly active users up 22 million from December to 721 million
Full-year gross merchandise volume up 19% to $853 billion
And perhaps the best bit of news for Alibaba investors? The company's giant cloud unit, which competes with Amazon (AMZN), Google-owner Alphabet (GOOGL), Microsoft (MSFT) and IBM (IBM), reported a revenue increase of 76%. Alibaba said customers spent more and the company also added more Chinese companies as Alibaba Cloud clients.