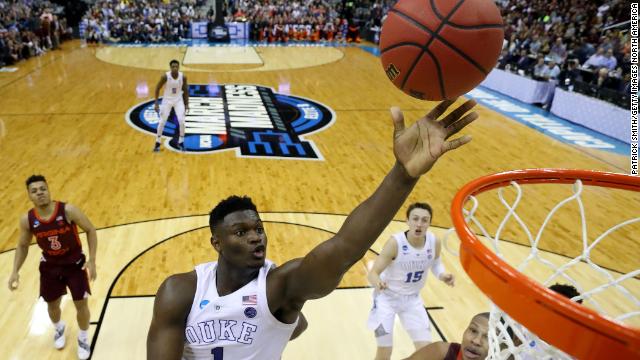 Long-suffering Knicks fans like Spike Lee (as well as this reporter -- a former season ticket holder) have another reason to cry Wednesday. And so do investors in MSG Networks and The Madison Square Garden Company.
The Knicks did not win the NBA draft lottery Tuesday night. They're getting the third pick. The downtrodden New Orleans Pelicans won the top selection, which means they will almost certainly take Duke phenom Zion Williamson.
Shares of Knicks broadcaster MSG Networks (MSGN) fell 6% while The Madison Square Garden Company (MSG), which owns the team and arena, dipped 1%.
The possibility of adding one of the most heralded rookies in recent memory had given Knicks fans and MSGN/MSG investors some hope that the team's fortunes can turn around. Now they have to pray that the team might be able to land a top free agent like Warriors star Kevin Durant or disgruntled Boston Celtic Kyrie Irving.
BTIG analyst Brandon Ross said in a report Tuesday that it's key for the Knicks to add high-profile talent. Ross argues that MSG Networks is currently "a weak product carrying a high price tag" and that "if the Knicks are able to transform into a winner, ratings should follow." That would mean higher affiliate fees and advertising revenue.