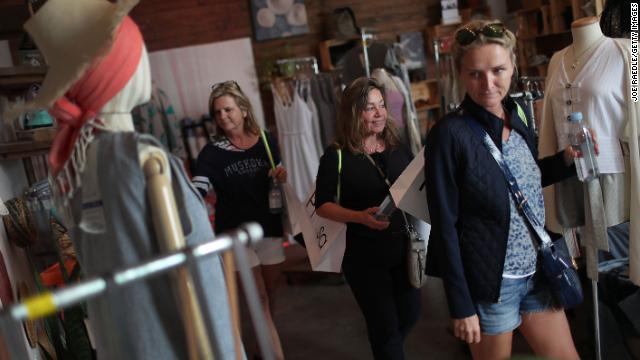 American consumers didn't shop until they dropped in April. And as a result, retail sales...dropped.
The US Census Department reported Wednesday that retail sales fell 0.2% from March. Economists had been expecting a 0.2% increase. Stock market futures fell further following the news.
The decline in retail sales came on the same day that Chinese retail giant Alibaba (BABA) and struggling department store chain Macy's (M) both reported quarterly results that topped forecasts. But that news may be overshadowed by the broader retail figures.
Sales fell in most major categories last month, according to the government. The steepest drops were at auto dealers, electronics and appliance stores and building materials retailers. Sales even declined in the "nonstore retailer" category, a segment that includes Amazon (AMZN) and other online commerce companies.
The bright spots last month? Grocery stores, department stores, gas stations and restaurants.