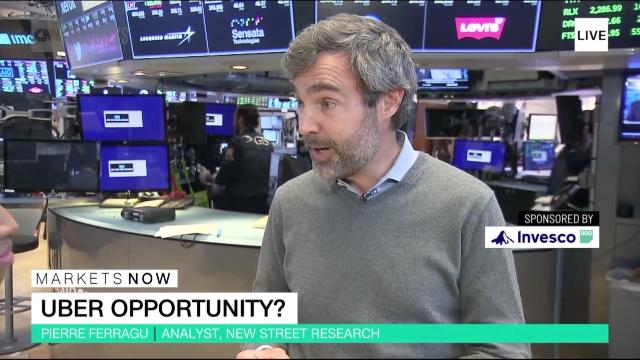 The glory days are still ahead for Uber, Pierre Ferragu, analyst at New Street Research, told CNN's Zain Asher on Markets Now.
Uber (UBER) IPOed last Friday amid a global selloff in stocks. By Monday's close -- after two days as a public company -- Uber was down 17%. Today, the stock is in the green.
On a relative basis, Uber even did quite well in its first few trading days, said Ferragu.
"They're just at the beginning of their growth story in the US," said Ferragu, adding that many people aren't using ride-sharing services yet
Nevertheless, investors are keeping a close eye on Uber's competitor Lyft (LYFT), which IPOed in March. Its shares are down more than 32% since their debut.