What's moving markets today: May 15, 2019
1:02 p.m. ET, May 15, 2019
Uber is just at the beginning of its growth story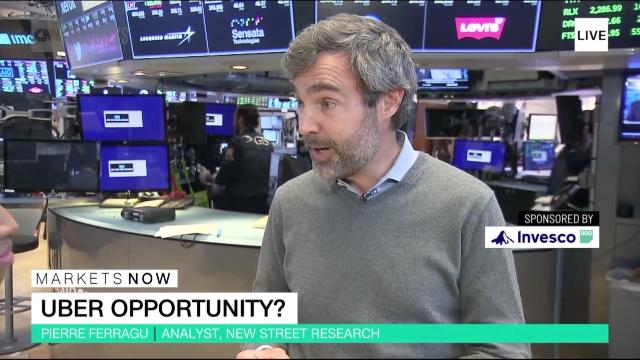 The glory days are still ahead for Uber, Pierre Ferragu, analyst at New Street Research, told CNN's Zain Asher on Markets Now.
Uber (UBER) IPOed last Friday amid a global selloff in stocks. By Monday's close -- after two days as a public company -- Uber was down 17%. Today, the stock is in the green.
On a relative basis, Uber even did quite well in its first few trading days, said Ferragu.
"They're just at the beginning of their growth story in the US," said Ferragu, adding that many people aren't using ride-sharing services yet
Nevertheless, investors are keeping a close eye on Uber's competitor Lyft (LYFT), which IPOed in March. Its shares are down more than 32% since their debut.
11:47 a.m. ET, May 15, 2019
MSG Networks clanks as Knicks lose Zion lottery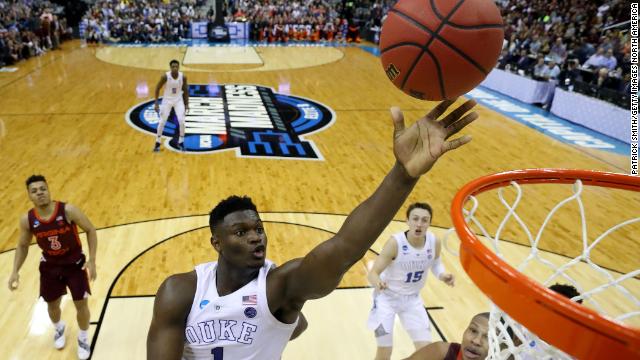 Long-suffering Knicks fans like Spike Lee (as well as this reporter -- a former season ticket holder) have another reason to cry Wednesday. And so do investors in MSG Networks and The Madison Square Garden Company.
The Knicks did not win the NBA draft lottery Tuesday night. They're getting the third pick. The downtrodden New Orleans Pelicans won the top selection, which means they will almost certainly take Duke phenom Zion Williamson.
Shares of Knicks broadcaster MSG Networks (MSGN) fell 6% while The Madison Square Garden Company (MSG), which owns the team and arena, dipped 1%.
The possibility of adding one of the most heralded rookies in recent memory had given Knicks fans and MSGN/MSG investors some hope that the team's fortunes can turn around. Now they have to pray that the team might be able to land a top free agent like Warriors star Kevin Durant or disgruntled Boston Celtic Kyrie Irving.
BTIG analyst Brandon Ross said in a report Tuesday that it's key for the Knicks to add high-profile talent. Ross argues that MSG Networks is currently "a weak product carrying a high price tag" and that "if the Knicks are able to transform into a winner, ratings should follow." That would mean higher affiliate fees and advertising revenue.
11:38 a.m. ET, May 15, 2019
Beyond Meat is surging ... again
Beyond Meat (BYND) shares are rallying 11% today.
The surge in its stock comes after the producer of plant-based protein announced a new partnership with Tim Hortons. The Canadian coffee chain said earlier it will begin selling Beyond Meat's sausage patty as an option in three of its breakfast sandwiches.
Beyond Meat went public earlier this month and is trading 250% above its opening price.
11:14 a.m. ET, May 15, 2019
Here are the best and worst stocks of the morning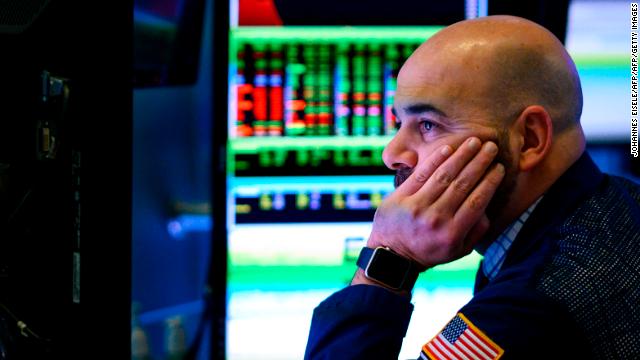 Ninety minutes into the trading day, the Dow, S&P 500 and Nasdaq all remain in the green.
The Dow is up 35 points. Its strongest gainers are Visa (V), Pfizer (PFE) and Microsoft (MSFT), which are all up more than 1%.
Decliners are led by Walmart (WMT) and United Technologies (UTX), with both down 0.6%.
In the S&P, Coty (COTY) and Take-Two (TTWO) are leading gainers. Take-Two reported earnings yesterday and analysts are bullish and what could be in the company's future.
Agilent Technologies (A) is the worst performer in the S&P, after its earnings missed expectations.
10:25 a.m. ET, May 15, 2019
Today's economic data tells us it's the wrong time for a trade war: economist
Retail sales and industrial production data came in worse-than-expected this morning.
Industrial production has declined in three of the past four months. "It looks like factory production is singing the trade war uncertainty blues," wrote Chris Rupkey, chief financial economist at MUFG Union Bank.
American companies' exports may be suffering the consequences of President Donald Trump's trade war.
The tariff fight swings both ways and right now the US cannot claim to be a winner with industrial production sputtering," said Rupkey.
The weaker data could also make investors nervous about the outlook for the US economy for the rest of the year after 3.2% first quarter GDP growth. But if consumers aren't spending and factories are taking it slower, it could be hard for the economy to live up to its first quarter.
The pressure the White House has been putting on the Federal Reserve to cut interest rates and boost the economy could also increase from here.
Net, net, this looks to be the wrong time for the Trump administration to pick a trade fight because the underlying strength of the economy looks to be fading at the start of the second quarter," said Rupkey.
10:32 a.m. ET, May 15, 2019
Macy's CEO warns new tariffs will have an impact
Macy's CEO Jeff Gennette warned that the Trump administration's new tariffs on Chinese goods will hit the retailer.
It "does have some impact, particularly on our furniture business," Gennette said of the administration's decision to raise tariffs Friday to 25% from 10% on around $200 billion worth of imported goods from China.
But Gennette said the "team anticipates that this can be mitigated."
If tariffs are placed on all Chinese imports, however, "that will have an impact on both our private and our national brands," Gennette said.
Macy's (M) has been working to move its private label product production out of China in recent years. But consumers will likely see prices go up if if tariffs are placed on all Chinese goods.
"It is hard to do the math to find a path that gets you to a place where you don't have a customer impact," he said.
9:35 a.m. ET, May 15, 2019
Stocks open lower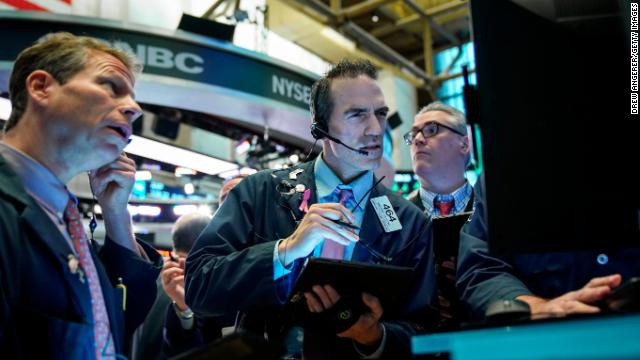 US stocks opened lower on Tuesday as investors came to grips with worse-than-expected retail sales and industrial production numbers for April.
Alibaba (BABA) was in focus after the Chinese e-commerce company reported a 51% revenue jump from a year ago. Its shares climbed 1%.
Back in the US, Macy's (M) also reported earnings including a small increase in same store sales. Macy's stock was up 3.2% at the open.
9:25 a.m. ET, May 15, 2019
Industrial production data was also worse than expected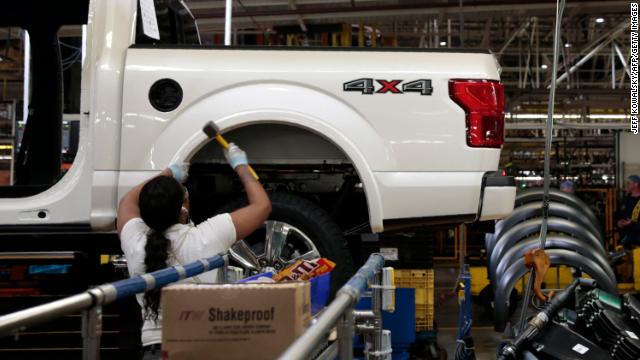 The bad data surprises today didn't stop at retail sales. Industrial production for April, undercut expectations as well.
Analysts had forecast a flat level for month-on-month production. Instead, it dropped 0.5%. Capacity utilization slipped to 77.9% from 78.5% in the same period.
Stock futures extended their losses after the data release.
9:20 a.m. ET, May 15, 2019
Stock futures extend losses after retail sales data
Stock futures extended their losses after this morning's retail sales data, which was worse than expected. Sales in April declined, while they were expected to edge higher.