What's moving markets today: May 14, 2019
12:38 p.m. ET, May 14, 2019
Trump calls trade war that tanked markets 'a little squabble'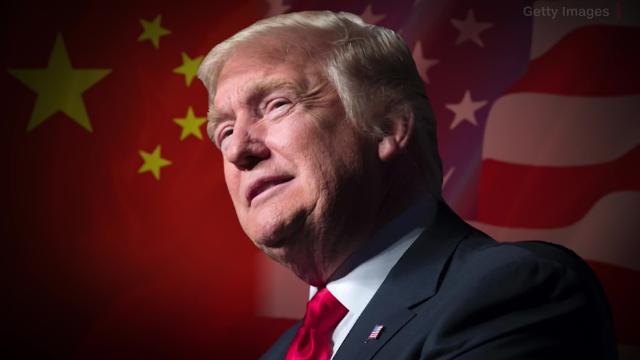 President Donald Trump called the trade spat with China "a little squabble," speaking to reporters today.
Of course that spat has escalated significantly over the past week, as both Washington and Beijing raised tariffs on imports. As a result, on Monday, the Dow and the S&P 500 had their worst days since January 3, while the Nasdaq recorded its worst day since December.
In his comments, Trump added that the United States had a very good dialogue with China and that a trade deal could absolutely happen.
The Dow was up 333 points, or 1.3% at midday.
12:11 p.m. ET, May 14, 2019
Ralph Lauren is by far the worst S&P 500 stock of the day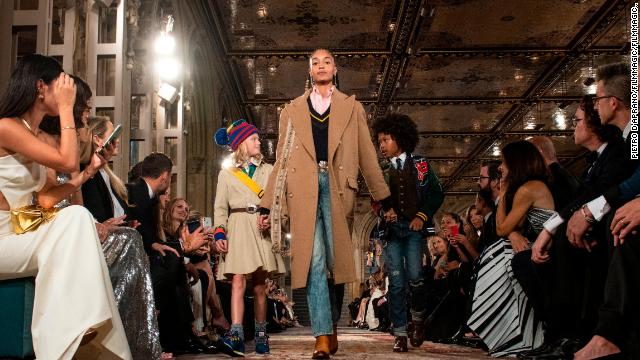 Fashion house Ralph Lauren (RL) is by far the worst performing stock in the S&P 500 this morning. It's down more than 6%
For context, it's followed by Gap (GPS), which is down only 1.6%.
Ralph Lauren reported earnings for its fourth quarter and financial year 2019 before the bell.
While the results exceeded expectations, they showed some worrying trends. Revenue from its North American wholesale operations fell 10% year-over-year in the quarter, while overall North American sales dropped 7%, or $708 million.
Correction: A previous version of this post incorrectly identified which index Ralph Lauren is a part of.
10:39 a.m. ET, May 14, 2019
Stocks are having a strong morning
About an hour into trading, markets have extended their gains and the Dow is up nearly 200 points.
Only two Dow stocks are lower today, the opposite of yesterday's trading dynamic.
UnitedHealth Group (UNH) and McDonald's (MCD) are down, falling 0.6% and 0.2%, respectively.
Coca-Cola (KO) and Visa (V) are the strongest gainers at 2.4% and 2.2%.
In the S&P, telecoms and energy stocks are leading the pack. CenturyLink (CTL) is up more than 4%, followed by Marathon Oil (MRO) at 3.8%.
9:51 a.m. ET, May 14, 2019
Stocks rebound from Monday selloff
US stocks opened higher, erasing some of their steep losses from yesterday, when the Dow and the S&P 500 both had their worst day since January 3. The Nasdaq had its worst day since December. All three indexes ended Friday in the green, so their losing streak has been short, albeit drastic.
Shares of Uber (UBER), which has had a dismal first two days of trading, climbed more than 2% at the open.
8:56 a.m. ET, May 14, 2019
Canadian pot firm CannTrust posts surprise profit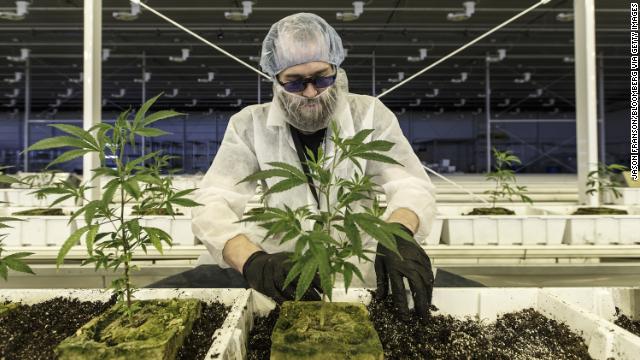 The business of marijuana may be a lot more lucrative than investors thought. CannTrust, a Canadian producer of medical and recreational cannabis, reported a profit and better-than-expected sales Tuesday morning. The news sent shares of CannTrust (CTST) up 6% in early trading.
Revenue more than doubled and the company said its patient count soared 70% from a year ago to 68,000.
The news could be a good sign for two other cannabis companies reporting results after the closing bell Tuesday: Aurora (ACB), the cannabis company backed by activist investor Nelson Peltz, and Tilray (TLRY), a marijuana producer that is partnering with Sandoz, a subsidiary of Big Pharma firm Novartis (NVS), as well as Anheuser-Busch InBev (BUD).
8:13 a.m. ET, May 14, 2019
Uber stock might actually go up today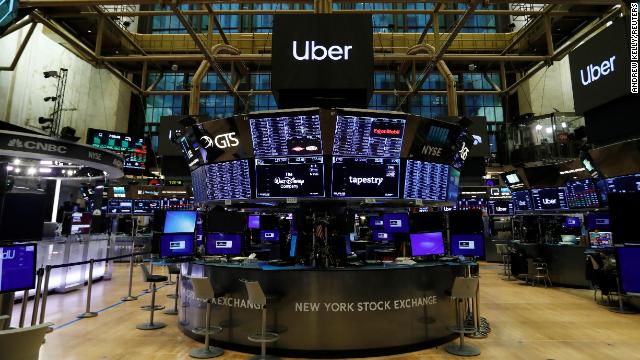 Take heart, Uber investors. After a horrible first two days of trading since Friday's initial public offering, Uber (UBER) appears set to open about 2% higher on Tuesday.
Uber rival Lyft (LYFT) is up in premarket trading as well. Whether or not both ridesharing companies can stay in positive territory for the day remains to be seen.
But investors will take any gains they can get. Uber has plunged nearly 18% since the IPO while Lyft has lost more than a third of its value since it debuted on Wall Street in late March.
7:57 a.m. ET, May 14, 2019
Bitcoin surges above $8,000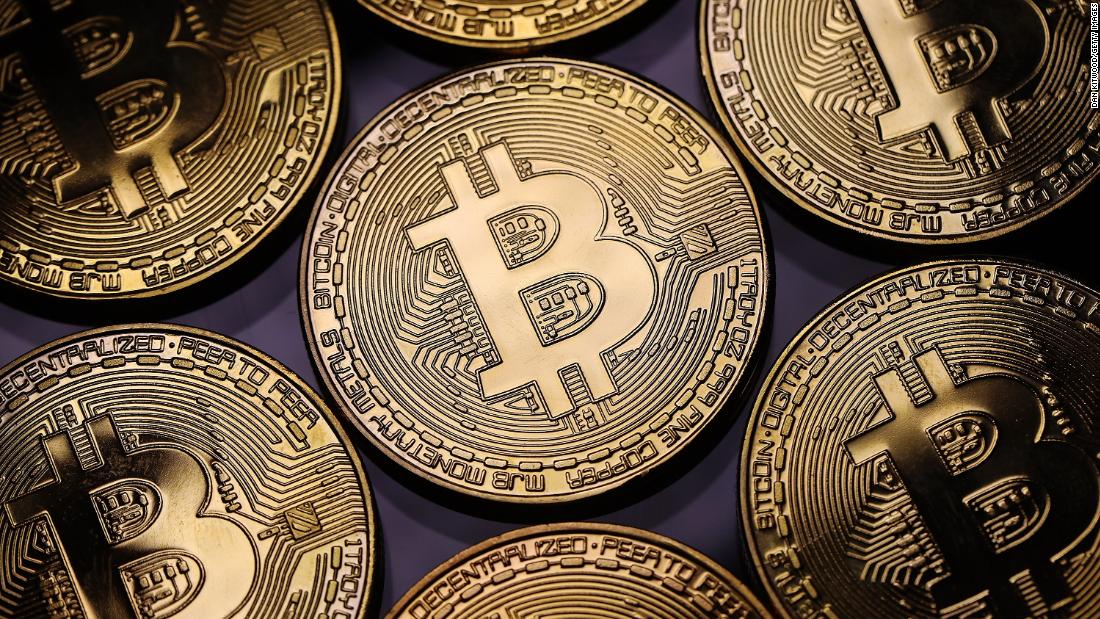 Bitcoin climbed above $8,000 today, its best level since July last year.
It has now gained almost 28% since Friday afternoon.
The big gains might be great, but analysts are dismissing claims that bitcoin is rallying to replace traditional safe haven assets, such as gold, amid US-China trade war fears.
There's been no shortage of explanations for the recent spike, some more ludicrous than others and none that are nearly significant enough to match the size of the leap we've seen. The only thing that's clear is that cryptos may be maturing in many ways but price action hasn't changed," said Craig Erlam, senior market analyst at Oanda.
6:47 a.m. ET, May 14, 2019
Nissan posts lackluster earnings
Nissan (NSANF) has reported plummeting profits and dismal revenues, highlighting the bumpy road ahead without former chief Carlos Ghosn and weakness in the global market for cars. 
The company said it sold 5.5 million vehicles worldwide last year, down 4.4%. Shares closed down just under 3% in Tokyo.
This is "rock bottom," Nissan CEO Hiroto Saikawa said during the earnings presentation, warning that challenges will continue for the foreseeable future.
6:46 a.m. ET, May 14, 2019
Trade jitters continue in Asia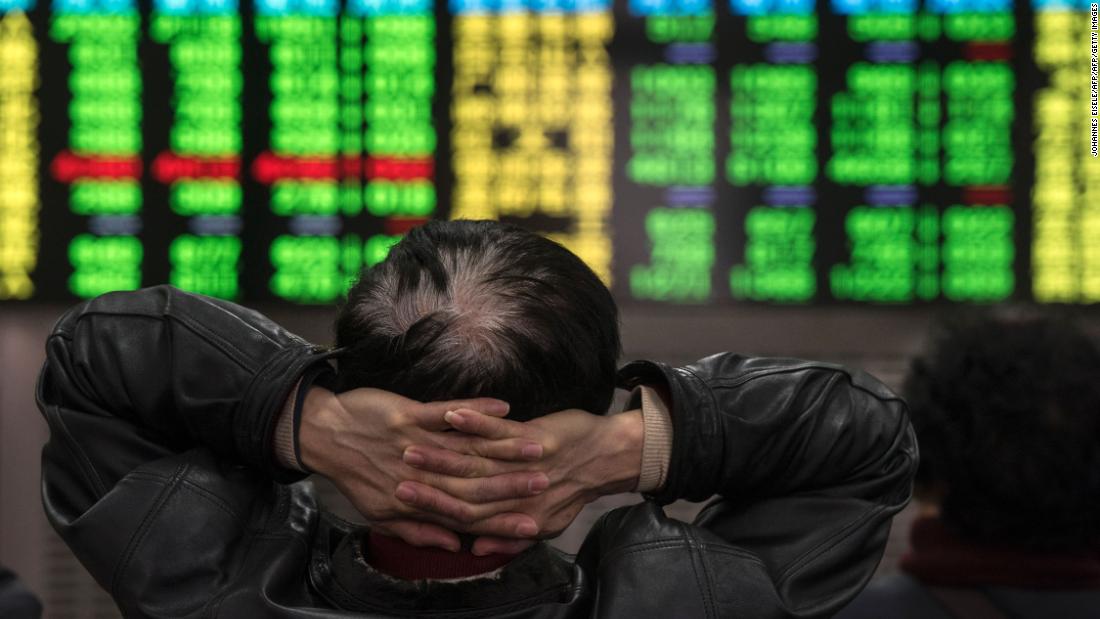 The worsening trade war between the US and China is causing fresh pain for investors in Asia, but other global markets are looking brighter.
That follows a dismal Monday, when the Dow closed 617 points, or 2.4%, lower. The S&P 500 closed down 2.4% and the Nasdaq lost 3.4%.
Stocks were pummeled by China's announcement that it will increase tariffs on roughly $60 billion worth of US goods on June 1, retaliating against higher tariffs imposed by Washington last week.
The situation could still deteriorate further: The Trump administration has begun the process to apply tariffs of 25% to the remaining $300 billion worth of goods China exports to the US.