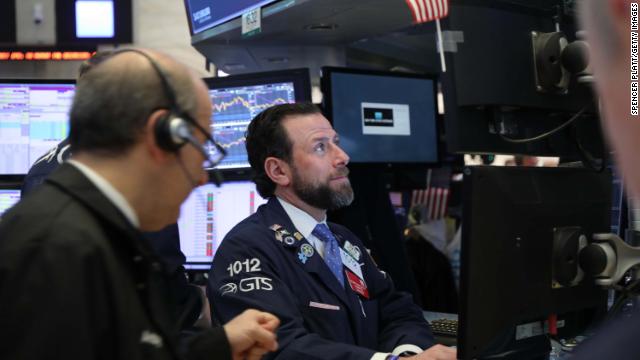 Halfway through the trading day, things have only gotten worse.
The Dow and the S&P are having their worst day since January 3, according to Refinitiv. For the Nasdaq it's the worst one-day percentage drop since December 4.
Not a single Dow stock is positive, as investors are fretting about the potential fallout from the trade war between the United States and China after tensions escalated last week.
In the S&P 500, only 34 companies have moved higher, and most of them are in the defensive utilities sector, such as America Water Works (AWK), up 1.5%.