What's moving markets today: Uber IPO and tariffs
5:52 p.m. ET, May 10, 2019
Uber falls more than 7% in rocky Wall Street debut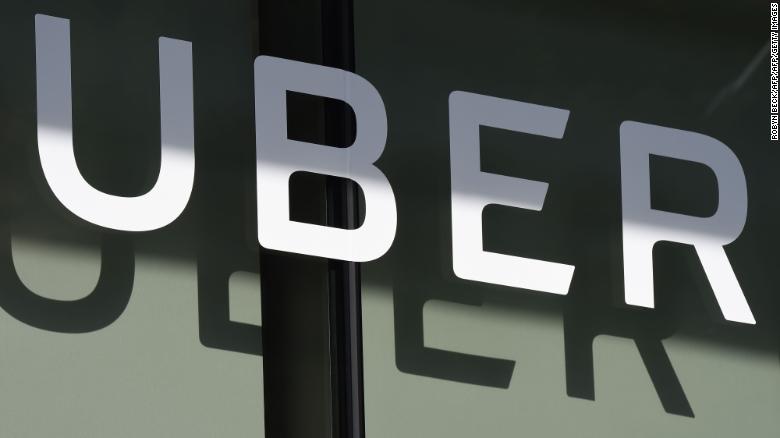 Shares of Uber (UBER) fell more than 7% on its first day of trading Friday, marking a rocky Wall Street debut for a company that endured plenty of bumps on its long road to going public.
Uber opened at $42 a share on Friday, below its IPO price of $45, and ended the day even lower at $41.57. That makes it one of the rare venture capital-backed technology companies to finish its first day of trading in the red.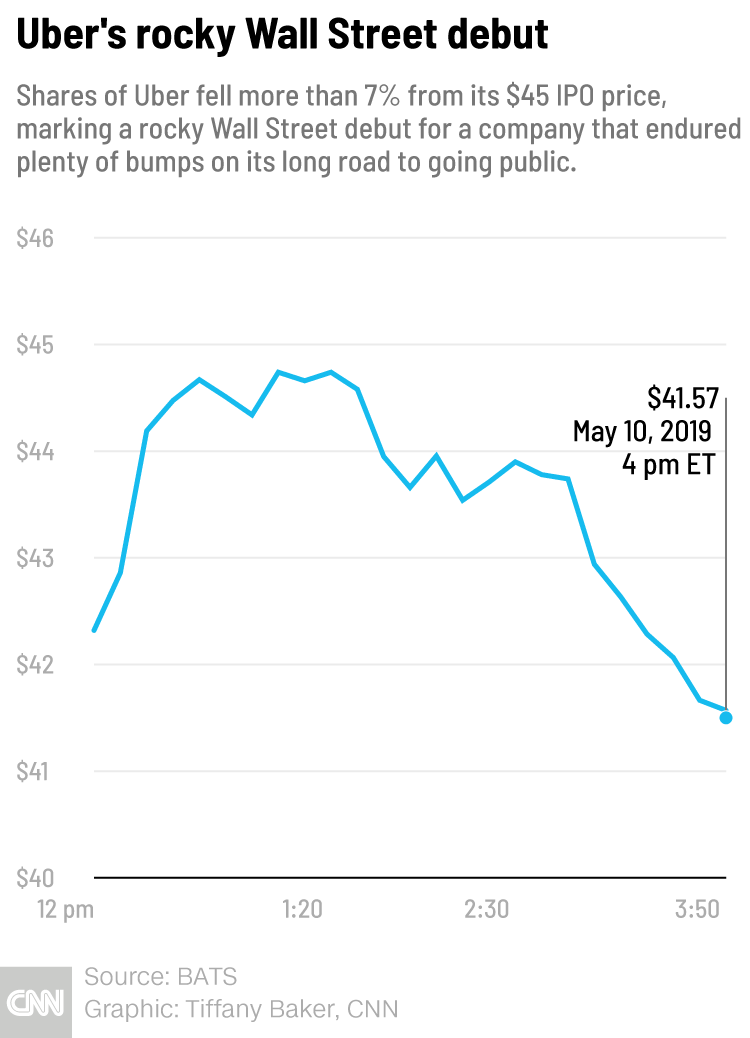 Its public debut came at the end of a turbulent week filled with headlines about striking workers, steep losses in the ride-hailing industry and broader market jitters over an escalating trade war between the United States and China.
4:18 p.m. ET, May 10, 2019
Dow ends up 114 points, but has its worst week since March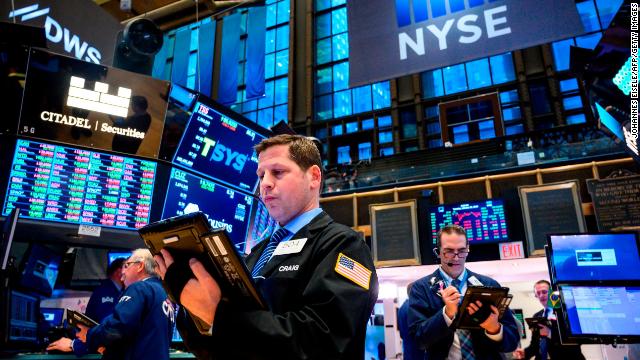 US stocks ended Friday's session higher, but every major index still recorded losses for the week. It was the Dow's worst week since March.
Trading this week was marked by worries about a trade war with China after tensions escalated on Sunday.
Both the S&P and the Nasdaq snapped a four-day losing streak, but still had their worst week since December.
Uber (UBER) debut on the New York Stock Exchange today. Its shares started trading at $42 and closed down 7.6%, having priced at $45 yesterday. Competitor Lyft (LYFT) was down 7.4%.
In the Dow, the strongest gainers were Walmart (WMT), Coca-Cola (K) and Procter&Gamble (PG), which had led the field throughout the day.
3:50 p.m. ET, May 10, 2019
Dow turns positive after Mnuchin and Trump call China talks "constructive"
The Dow bounced back from its earlier losses on Friday after Treasury Secretary Steven Mnuchin and President Donald Trump characterized talks with Chinese negotiators as "constructive."
Mnuchin's comments to CNBC led to stocks to move off their lows. Trump followed them up with a tweet, saying the talks would continue and calling his relationship with China's President Xi Jinping "strong."
The Dow, which had fallen more than 300 points at one point, turned positive in the final hour of trading. It was last up some 85 points, or 0.4%. The S&P 500 and Nasdaq also rebounded. The S&P was last up 0.2%, while the Nasdaq remained 0.1% in the red. The S&P and Nasdaq have closed lower for the past four days in a row.
3:57 p.m. ET, May 10, 2019
Uber may be the biggest IPO bust ever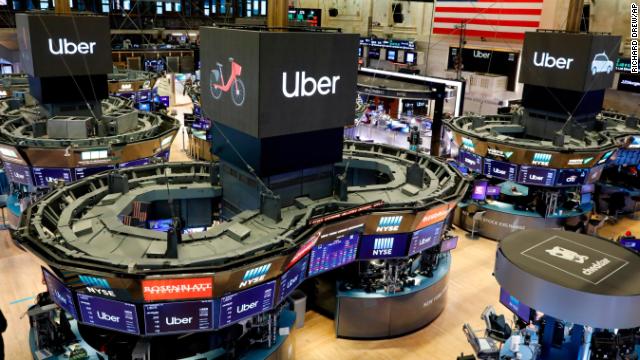 Uber's (UBER) hugely disappointing Wall Street debut is historic. Never has a company this well-known, one that has generated such an insane amount of hype and media coverage, done as poorly on its first day of trading.
The only company that came close to being this big of a flop when it went public was Facebook (FB) back in May 2012. Shares rose less than 1% on their first day.
Here's a look at how several other high-profile tech firms have fared on their IPO day.
2:53 p.m. ET, May 10, 2019
Tulsi Gabbard: It's 'dangerous' how much power Mark Zuckerberg has
Facebook needs to be reined in.
That's the message from Democratic presidential candidate Tulsi Gabbard, who was disturbed by Thursday's op-ed from Facebook co-founder Chris Hughes that argued the company should be broken up.
It shows "how dangerous it is when you have one person, Mark Zuckerberg, who wields incredible power over what pops up in our newsfeeds," Gabbard, a Congresswoman from Hawaii, said on Friday at the SALT Conference in Las Vegas.
Hughes' New York Times op-ed described Zuckerberg as more powerful than anyone in the government or even the private sector. He noted that only Zuckerberg can tinker with Facebook's algorithms to determine what people see on the social network and how to determine what's considered offensive content.
"We've got to break up these monopolies," Gabbard said, mentioning Facebook and Google specifically.
She called for greater oversight into how big tech companies are "misuing our own private information."
2:49 p.m. ET, May 10, 2019
Stocks bounce back from lows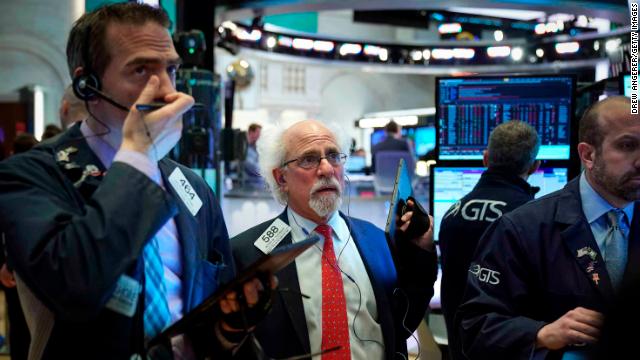 US stocks bounced back from their lows in early afternoon trading after Treasury secretary Steven Mnuchin said the talks with Chinese negotiators had been "constructive".
China's Vice Premier Liu He reportedly said the talks had gone "fairly well".
2:04 p.m. ET, May 10, 2019
This IPO not named Uber is soaring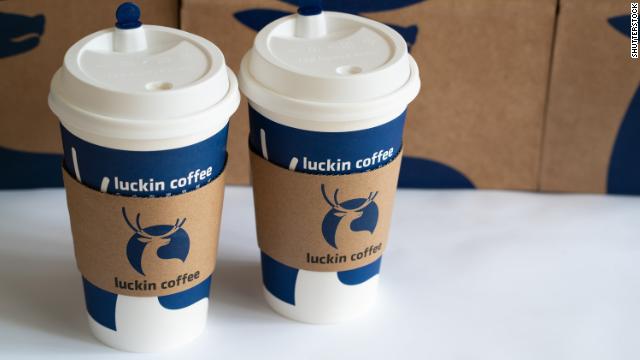 The Uber (UBER) IPO may have been a dud. But there's another company that went public on Friday and its stock is surging. Shares of Chinese online lending marketplace Jiayin Group (JFIN) were up more than 40% in their debut.
Scott Coyle, CEO and co-founder of ClickIPO, an app that allows individual investors to buy and sell shares of new stocks, said there was solid demand for Jiayin among the more than 100,000 people who have downloaded the ClickIPO app.
The success of Jiayin is all the more impressive given the market volatility as of late due to increased trade tensions between the US and China this week and worries about how the Chinese economy could be hit by a prolonged spat.
Coyle thinks the strong debut for Jiayin bodes well for a larger and more well-known Chinese firm expected to begin trading next week: Luckin Coffee (LK). Luckin, which will list on the Nasdaq, has been dubbed the Starbucks of China. Coyle says there has been a fair amount of interest in Luckin from ClickIPO users.
If this trend keeps up, then perhaps Chinese ridesharing giant Didi will do better than Uber and Lyft (LYFT) if it decides to go public.
1:23 p.m. ET, May 10, 2019
Uber picked a bad week to go public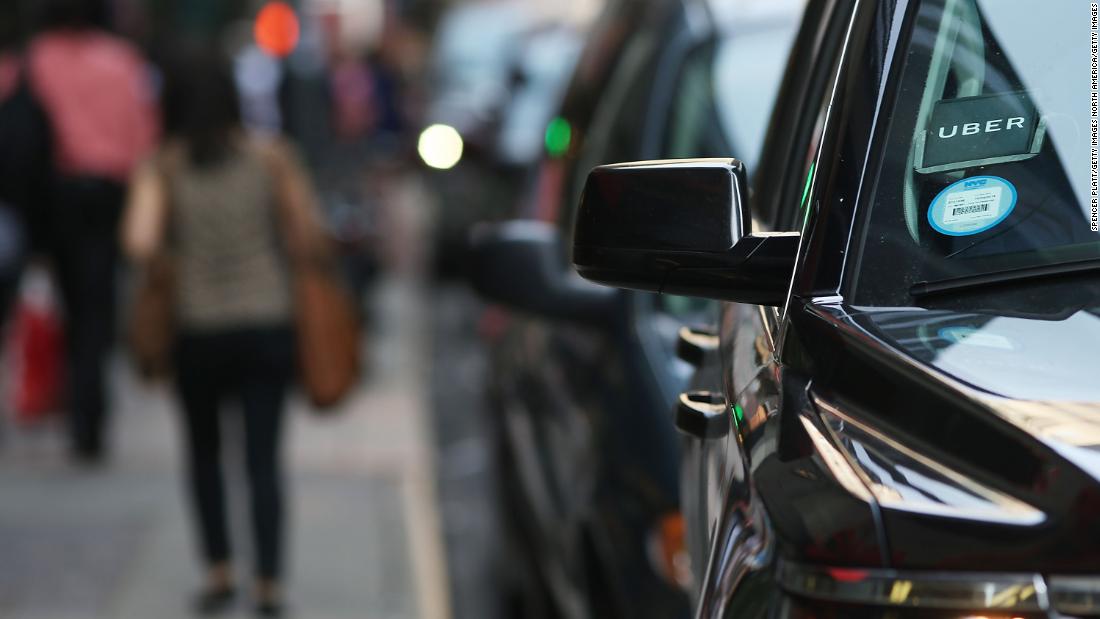 Uber (UBER) picked a hell of a week to go public.
Sunday
President Trump surprised investors by threatening to impose higher tariffs on China in a tweet. The market swung wildly amid concerns of an escalating trade war between the United States and China.
Tuesday
Lyft (LYFT) reported its first earnings report since going public, which revealed more than $1 billion in losses during the first three months of this year.
At one time, Uber rooted for Lyft to fail. But as the closest proxy to Uber on the public market, Lyft's stock decline only made Uber's IPO pitch that much harder.
Wednesday
Uber and Lyft drivers staged strikes in numerous cities around the world ahead of the IPO.
The drivers are seeking livable incomes and job security at a time when Uber will likely only face greater pressure from investors to find ways to move toward profitability.
Friday
The United States has escalated its trade war with China, hiking tariffs on $200 billion worth of Chinese exports hours after trade talks held in Washington failed to produce a breakthrough.
12:32 p.m. ET, May 10, 2019
Uber opens at $42 a share in disappointing Wall Street debut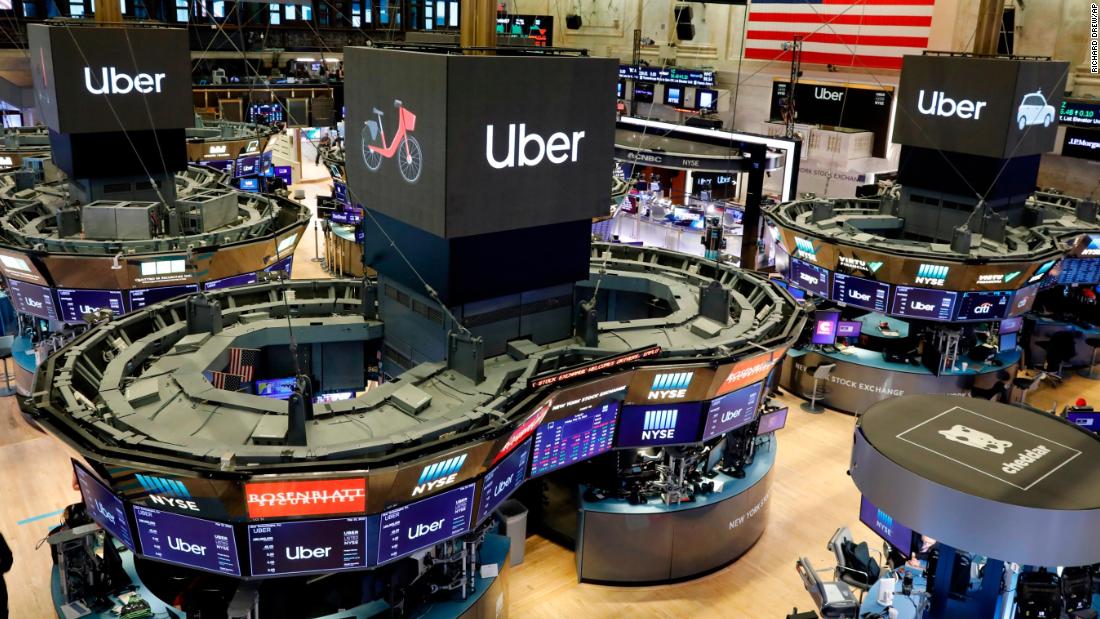 The most highly anticipated IPO of the year had a less than stellar reception on Wall Street.
In a stunning turn of events, Uber (UBER) opened at $42 a share in its Wall Street debut Friday, below its IPO price of $45 a share.
The lackluster debut comes as Uber runs up against broader market jitters over an escalating trade war between the United States and China as well as investor concerns about its chief rival and closest proxy, Lyft.