What's moving markets today: Uber IPO and tariffs
9:30 a.m. ET, May 10, 2019
Uber wants to be the 'Amazon of transportation'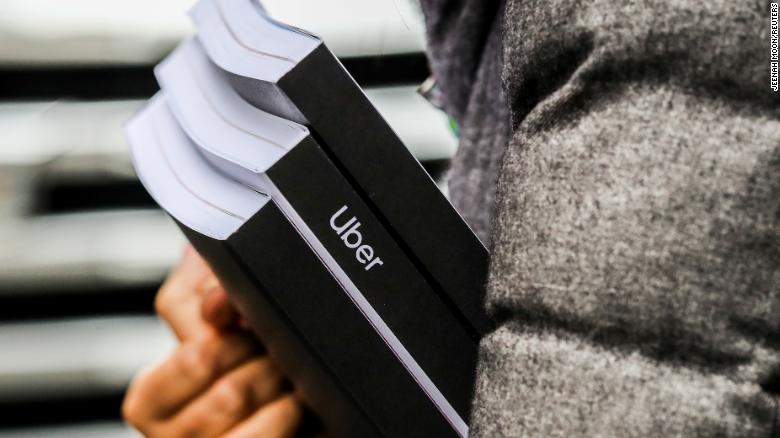 Uber and Lyft may look similar, but their ambitions are different. Lyft wants to be a consumer transportation company; Uber wants to be more like Amazon.
Like Amazon, Uber is trying to branch into a broad range of services. The short list includes ride hailing, meal deliveries, freight shipping and even renting out kitchen space. Uber has explored a wider, and arguably flashier, range of transportation options, including boats, helicopters and flying cars.
To help explain Uber's strategy, the company has repeatedly compared itself to Amazon: "Cars are to us what books are to Amazon," Uber CEO Dara Khosrowshahi said at one event last February.
A few months later, Khosrowshahi declared that Uber wants to be "the Amazon for transportation."
9:27 a.m. ET, May 10, 2019
Here's how Uber's chief competitor has done on Wall Street
Uber ended up pricing its initial public offering more conservatively than expected in part because of the lackluster reception on Wall Street to its chief US rival, Lyft.
Lyft shares fell below its IPO price on its second day of trading and have continued to tumble since. The stock is now down nearly 25% from the IPO price in late March.
9:20 a.m. ET, May 10, 2019
Dow set to open lower as new tariffs set in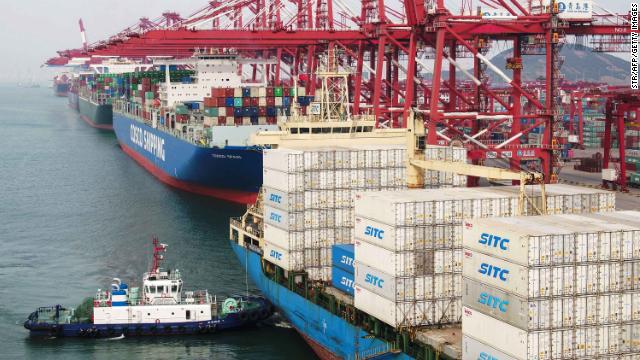 Dow futures are pointing to a lower open on Friday after the United States introduced additional tariffs on Chinese imports.
Stock futures for the Dow, S&P 500 and Nasdaq are all in the red, down around 0.5%. The S&P and Nasdaq have closed lower for the past four days in a row. For the week, the three stock indexes are all down more than 2.5%.
In the latest development in the China-US trade spat, American tariffs on $200 billion worth of Chinese goods increased from 10% to 25% at 12:01 am ET on Friday.
Beijing expressed "deep regret over the development" and reiterated that the possibility of retaliatory sanctions.
9:09 a.m. ET, May 10, 2019
Uber's massive IPO, by the numbers
Uber just completed one of the largest technology IPOs ever. Here are the key numbers to know:
Uber raised $8.1 billion from selling shares in its initial public offering
The ride-hailing company was valued at $82 billion in its IPO
Uber reported a staggering net loss of $1.8 billion in 2018
It posted revenue of $11.3 billion for the year
Read more here.
9:35 a.m. ET, May 10, 2019
Thyssenkrupp shares pop after strategic shift
Shares in Thyssenkrupp spiked by more than 17% in Frankfurt on Friday after the German conglomerate dropped plans to split in two.
Thyssenkrupp said it would abandon the planned separation after discussions with the European Commission made clear that the German company would not be allowed to spin off its steel business into a joint venture with India's Tata Steel.
"The economic downturn and its effects on business development and the current capital market environment have led to the separation not being able to be realized as planned," the company said in a statement.
Instead, Thyssenkrupp said it would seek to slim down its structure and strengthen its capital base. It also plans to spin off its elevator business.
Even with the big jump posted on Friday, Thyssenkrupp shares are still down 11% this year.
9:13 a.m. ET, May 10, 2019
Thinking of investing in Uber? You may want to take a watch and wait approach
It may seem tempting to buy Uber (UBER) today. But take one look at rival Lyft (LYFT) and you'll see why that may not be a great idea.
Lyft is now trading about 25% below its IPO price because of concerns about how much money it is losing, competition with Uber and underwhelming results in its first earnings report since going public.
Average investors should watch and wait when it comes to a buzzy IPO instead of diving on the first few days, recommends Jim Price, lecturer and entrepreneur in residence at the University of Michigan Ross' Zell Lurie Institute. Price's advice:
"Stay on the sidelines. These super hot IPOs are institutional investor plays."
He's referring to the large mutual funds and hedge funds that are able to buy in to an IPO at the offering price.
9:04 a.m. ET, May 10, 2019
State-backed funds prop up China's stock market
Chinese stocks closed higher today, seemingly shrugging off worries over this week's trade escalation between Washington and Beijing.
But resilience may not be the explanation.
State-backed investment funds were buying Chinese stocks, propping up the market, according to a Bloomberg report.
On Monday, the Shanghai Composite dropped 5.6%, its biggest one-day drop since February 2016. It closed up 3.1% today, having dropped 4.5% this week.
Last night, the US hiked tariffs from 10% to 25% on $200 billion worth of Chinese exports.
8:31 a.m. ET, May 10, 2019
It's Uber Day at NYSE
CNN Business' Paul R. La Monica is spending the morning at the New York Stock Exchange ahead of Uber's debut. Some scenes from the ground:
7:39 a.m. ET, May 10, 2019
Christine Romans: Why stocks aren't in a free fall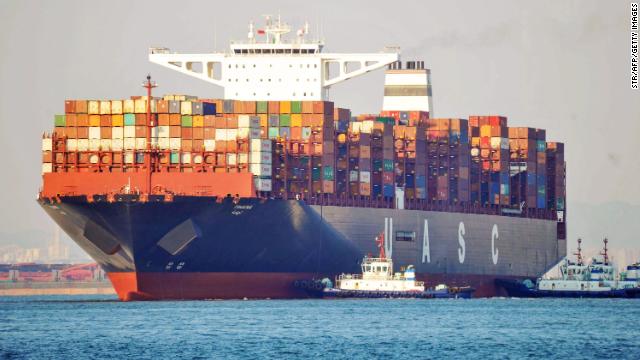 The biggest question I am getting this morning is "Why aren't global stock markets in free fall" now that the United States has made good on its tariff threat?
It's a good question. These next days are crucial. The benchmark Standard and Poor's 500 has been down four days in a row and futures are indicated lower again today, but the index is still relatively close to record highs.
Markets are still hoping for a resolution and seem to believe the president has a lot more leverage to get the Chinese back to their earlier promises.
That leverage: even more Chinese goods to tax. The president Thursday and again this morning said the "paperwork" has begun to slap 25% tariffs on another $325 billion in Chinese goods.
But I would call market stability here tenuous. Talks begin again at 9 am in Washington and it is unclear whether either side will budge. And the president is tweeting this morning his support for tariffs over a trade deal. Unclear if that is a negotiating ploy, or he is paving the way for the reality after talks break down for good.