Stocks plunge on trade fears: May 7, 2019
11:16 a.m. ET, May 7, 2019
McDonald's is the only stock on the Dow that's up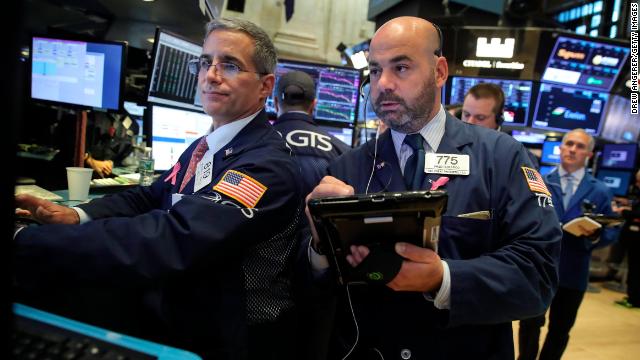 About an hour into trading, stocks are solidly in the red.
A slightly better than expected JOLTS report for March, recording 7.5 million job openings, didn't help matters.
McDonald's (MCD) is the only stock in the Dow that is in the green, according to Refinitiv. Its shares are 0.2% higher.
Boeing (BA) and Pfizer (PFE) lead the losers in the Dow, falling 2.3% and 2.1%, respectively.
In the S&P 500, Mylan (MYL) is the biggest loser, down nearly 14%. On the other end of the spectrum, a few companies are hanging on to gains, led by AIG (AIG), which is up 6.5%.
10:31 a.m. ET, May 7, 2019
Stock losses accelerate as Wall Street gets tariff whiplash
US stock market losses accelerated Tuesday morning, as financial markets grapple with the risk of an all-out trade war.
The Dow, S&P 500 and Nasdaq were all solidly in the red. The Dow was more than 300 points lower after about an hour of trading. The S&P 500 was down 1.3%% and the Nasdaq fell 1.3%, also both adding to their earlier losses.
On Sunday, President Donald Trump threatened further tariffs on Chinese imports, throwing global markets into disarray. Investors previously expected Beijing and Washington to be close to sorting out a trade deal after months of negotiations.
The "Goldilocks" investing environment of low inflation and high growth had calmed investors' nerves over the past several months. But political risk came back with a vengeance after the US-China trade negotiations seem to be on thinner ice than previously thought possible this late in the talks.
2:04 p.m. ET, May 7, 2019
Google I/O: What to expect from Google's big developer conference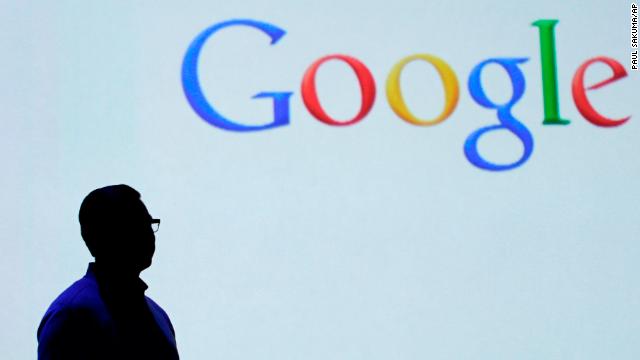 Google (GOOGL) CEO Sundar Pichai will take the stage Tuesday at the company's annual Google I/O developer conference in Mountain View, California. Here's what we're expecting:
New hardware: cheaper versions of its flagship Pixel phone and a smart home hub upgrade
Software updates: updates to Google Assistant. We'll also likely learn more about its next-generation Android Q mobile operating system, which offers more shortcuts, privacy controls and multitasking features.
Lots of talk about AI, possible mentions of Android TV
The multi-day event is typically set up like an outdoor festival for developers, rather than a traditional conference. It usually hosts exhibits and a series of activities, such as a fake tattoo parlor and a roller rink. One night often ends with a performance from a well-known band. 
Google I/O coincides this year with another developer conference: Microsoft Build. Last week, Facebook (FB) held its F8 event where it outlined new strategies for privacy, rolled out a new platform design and logo, and gave updates on its Facebook Dating service.
9:39 a.m. ET, May 7, 2019
Stocks start lower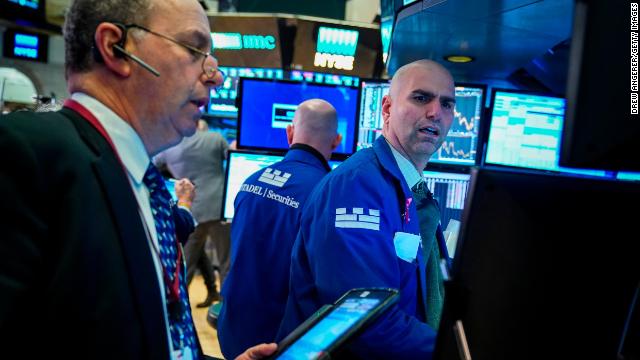 US stocks opened lower today, adding onto Monday's losses.
President Donald Trump's threats of further tariffs on Chinese imports worried investors around the world, pulling stocks lower.
Anheuser-Busch InBev (BUD) 1.8% down after announcing it was considering an IPO for its Asia business.
Shares of Lyft (LYFT) opened little changed ahead of its first earnings as a public company, due after the bell today.
8:55 a.m. ET, May 7, 2019
Meet the Death-by-Amazon index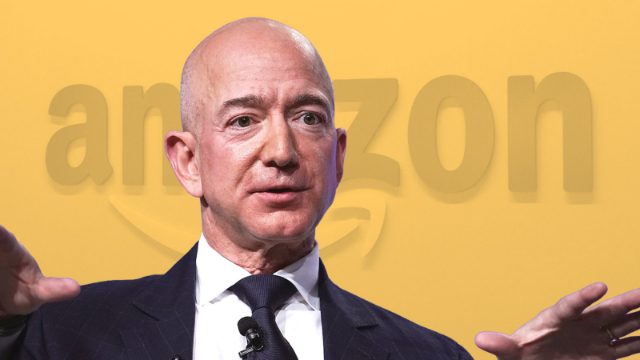 It's no secret that Amazon has disrupted the retail industry. Now research firm CFRA has come up with an interesting way to profit from this trend.
It launched the Death by Amazon index. (Bespoke Investment Group also has its own Death By Amazon index by the way). CFRA's index, naturally, includes Amazon (AMZN) as a buy and also lists 20 retailers and two broader retail ETFs that it recommends as a short sell.
Here are some of the most prominent retailers CFRA is betting against.
Interestingly, CFRA also has Best Buy (BBY) in the index -- despite the fact that the electronics retailer has held up relatively well during the past few years and has upped its own e-commerce efforts to compete with Amazon.
8:24 a.m. ET, May 7, 2019
The Turkish lira is the worst currency on the block today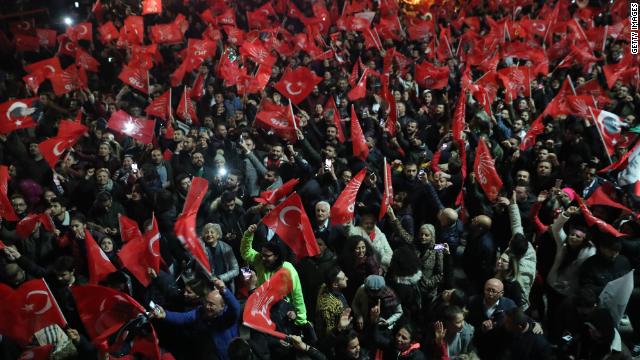 The Turkish lira is one of the worst performing currencies against the US dollar today, as local political risks are on the rise.
The Turkish electoral council nullified the result of the March Istanbul mayoral vote. A fresh vote is scheduled for June 23.
Analysts believe the risk of social unrest in the country is rising. In fact, "the ruling inflicts a dramatic blow to the rule of law and weakens democratic standards in Turkey," said Christian Maggio, head of emerging markets strategy at TD Securities.
The lira touched its weakest level since September today. One dollar bought 6.1388 lira on Tuesday, up 1%, according to Refinitiv.
6:11 a.m. ET, May 7, 2019
AB InBev could IPO its Asia business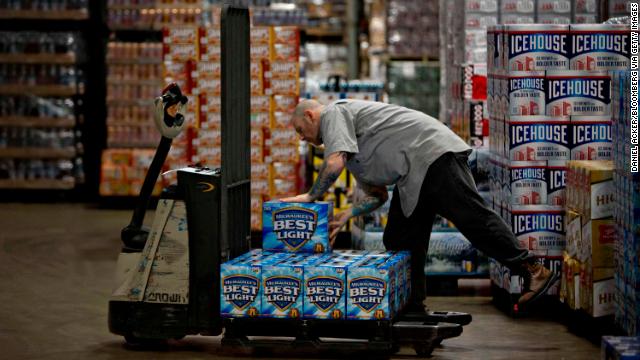 Anheuser-Busch InBev (BUD) is considering an initial public offering for its Asia business that would help reduce the company's massive debt load.
The world's largest brewer said in a press release Tuesday that a minority listing on the Hong Kong Stock Exchange would help create a regional consumer goods "champion" and open the door to new potential acquisitions.
The maker of Budweiser, Corona and Stella Artois said the IPO could happen later this year if market conditions are right. A listing, which has been the subject of media reports and speculation, would help reduce debt from its 2016 purchase of SABMiller.
AB InBev also reported first quarter sales of $12.6 billion on Tuesday, a touch below analyst expectations. Shares in the company edged higher in Brussels.