What's moving markets today: May 6, 2019
6:00 p.m. ET, May 6, 2019
Gundlach's investment pitch: Bet on changing interest rates
Jeffrey Gundlach, CEO of DoubleLine Capital, closed the Sohn Investment Conference Monday. His investment advice: Bet on the changes in interest rates.
"The risk-reward has never been better," Gundlach said.
The Fed raised interest rates four times last year before stepping on the brakes in 2019. The central bank is now leaving rates alone, instead sticking with a wait-and-see approach.
Gundlach described the Federal Reserve's strategy as "policy fluidity." It could change direction with little or no notice.
5:17 p.m. ET, May 6, 2019
Canadian cannabis is close to a bubble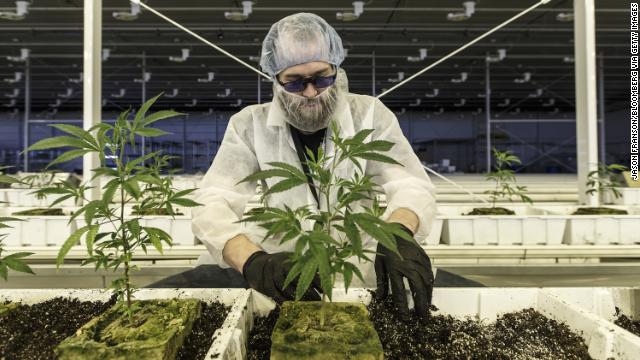 People use the term bubble very loosely, but the Canadian cannabis industry is as close to a bubble as I've seen," said Daniel Sundheim, founder and CIO of D1 Capital Partners at the Sohn Investment Conference in New York.
The valuations of companies in the industry are, in his words, "absurd."
4:48 p.m. ET, May 6, 2019
Sohn Idea Contest winner bets against frozen potatoes
The winner of the Sohn Idea Contest, Tariq Barma, is betting against frozen potatoes.
Barma is shorting Lamb Weston (LW), a processor of frozen potato products with a $10 billion market cap. Barma says the company faces some real risk over the next year.
Potato farmers are expected to add 10 to 12% capacity over the next 12 months. That will put pressure on margins and hurt food processors as supply overwhelms demand, according to Barma.
The winner was announced at the Sohn Investment Conference in New York. The contest awards "the most timely and actionable investment idea."
Lamb closed up 0.6% today. But it has dropped 8.2% since the start of the year.
4:15 p.m. ET, May 6, 2019
Dow recovers nearly 400 points after morning plunge
US stocks all but erased their massive losses from early Monday as investors tried to make sense of President Donald Trump's latest trade threats.
Trump's surprise threat on Sunday to impose higher tariffs on China shook bulls who expected a trade deal to come quickly. But some analysts say the odds still favor a resolution between Washington and Beijing.
Not all stocks enjoyed the afternoon rally. Nike (NKE), which was the Dow's worst performer this morning, kept that distinction and finished down about 2.5%. Caterpillar (CAT) and Apple (AAPL) also each dropped more than 1.5%.
3:41 p.m. ET, May 6, 2019
Wall Street's trade war freakout fades
With less than half an hour until US markets close, Wall Street's trade war freakout is fading as stocks rebound from an earlier plunge.
The Dow (DOW) was recently down just 45 points, or 0.17%. That represents a sharp recovery from a loss of as much as 471 points in early trading.
The S&P 500 and Nasdaq also slashed their losses.
Investors are trying to make sense of President Donald Trump's surprise threat on Sunday to impose higher tariffs on China.
3:58 p.m. ET, May 6, 2019
Ex-Goldman Sachs banker pleads not guilty in Malaysian bribery scandal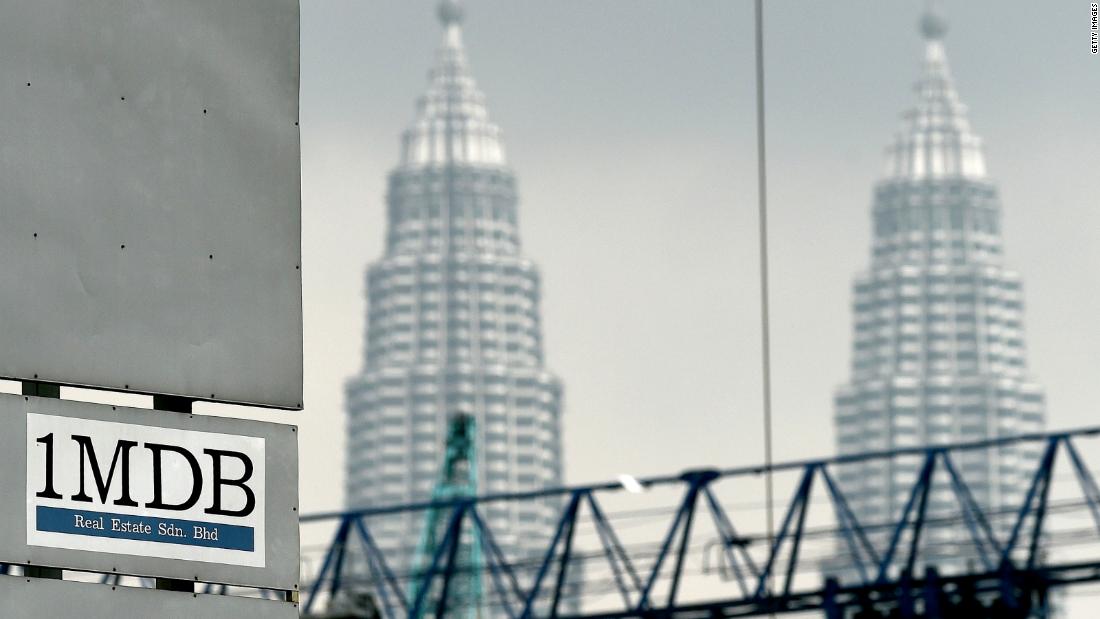 A former Goldman Sachs banker charged for his role in Malaysia's multi-billion dollar embezzlement scandal pleaded not guilty in federal court.
Roger Ng, a Malaysian national, was arraigned in US federal court in Brooklyn after being sent to the United States to face charges that he conspired to launder billions of dollars embezzled from 1Malaysia Development Berhad, Malaysia's state investment fund. He's also accused of paying bribes to foreign officials in Malaysia and Abu Dhabi.
The US Justice Department claims that conspirators misappropriated $4.5 billion from the 1MDB fund, and has zeroed in on Goldman's role in the scheme. Goldman has repeatedly claimed that it was misled by rogue employees who intentionally deceived its legal and compliance teams. Ng left Goldman in 2014.
Ng waived an extradition hearing in Malaysia in February.
His bond was set Monday at $20 million, and he was released. Ng was told to surrender his passport, and he will be kept in home detention with an electric monitoring device.
His next court date is May 23.
4:00 p.m. ET, May 6, 2019
Retailers warn Trump that tariffs will boost prices and hurt jobs
American retailers warned of higher prices on consumers and job losses if President Donald Trump follows through on his threat to raise tariffs on $200 billion of Chinese goods from 10 to 25%. 
The National Retail Federation, the trade association for retailers, released a statement on Sunday criticizing Trump's plan.
A sudden tariff increase with less than a week's notice would severely disrupt U.S. businesses, especially small companies that have limited resources to mitigate the impact. If the administration follows through on this threat, American consumers will face higher prices and U.S. jobs will be lost.
One retail analyst, Greg Melich of Evercore ISI, estimated that if tariffs rise to 25%, it would wipe out retail earnings growth for the next 12 months.
On Monday, most retail stocks fell during early afternoon trading.
Walmart (WMT), Target (TGT), Best Buy (BBY) and Costco (COST) declined 1%. Lowe's (LOW) and Williams Sonoma (WSM) fell 2%.
2:31 p.m. ET, May 6, 2019
US hospitals are undervalued, says Glenview Capital's Larry Robbins
Glenview Capital Management's Larry Robbins said US hospitals are a good buy during his presentation at the Sohn Investment Conference.
HCA Healthcare (HCA), Universal Health Services (UHS) and Tenet Healthcare (THC) are all trading at a discount despite their strong growth, he said.
HCA is only up 0.4% this year, while UHS has climbed 6.5%, according to Refinitiv. Tenet, meanwhile, is up more than 29%. For reference, the S&P 500 has gained nearly 17%.
4:00 p.m. ET, May 6, 2019
Starbucks' Chinese rival Luckin looks to raise $586.5 million in US initial public offering
Luckin Coffee, Starbucks' biggest rival in China, is looking to raise more than half a billion dollars when it goes public in the United States, according to a filing the company issued with the Securities and Exchange Commission Monday.
The company announced plans for a US IPO last month.
China is Starbucks' (SBUX) second-biggest market, after the United States, with around 3,000 stores across the country. It plans to more than double that number by the end of 2022.
But Luckin is catching up quickly — Luckin locations may soon outnumber Starbucks stores in China.
Luckin, which is about 18 months old, has opened more than 2,300 stores across China and plans to open another 2,500 by the end of this year. Most Luckin locations are "pick-up stores" with limited seating that are designed to let customers pick up their orders and leave quickly.
The chain has previously raised hundreds of millions dollars from big international investors including Blackrock (BKCC). Following the company's April fundraising round, it was valued at about $2.9 billion.
— CNN's Daniel Shane contributed to this report.