What's moving markets today: May 6, 2019
10:44 a.m. ET, May 6, 2019
Big Oil, Big Macs and big box retail hold up well as stocks slide
Only two of the thirty Dow stocks were higher Monday morning while the broader market fell -- McDonald's and oil giant Chevron. Exxon Mobil and Walmart were holding up reasonably well too.
Why weren't big oil stocks, Walmart and Mickey D's tumbling?
Chevron (CVX) likely rose more than 2% because it looks increasingly like it may not win an expensive bidding war for Anadarko Petroleum (APC) with Warren Buffett-backed Occidental Petroleum (OXY). Occidental boosted the amount of cash it is willing to spend as part of an Anadarko takeover on Sunday.
Chevron was also boosted by the fact that crude prices were relatively stable Monday -- news that probably helped Exxon too.
As for McDonald's (MCD), restaurant companies are often viewed as being more resistant to macro stock market trends. Consumers probably aren't going to cut back on already affordable fast food even if the economy slows.
To that end, Wendy's (WEN) and Burger King owner Restaurant Brands (QSR) were higher Monday too. Walmart rival Target (TGT) was down less than the overall market too.
McDonald's and Walmart are also viewed as safer stocks because they pay healthy dividends. Two other Dow components that offer large dividend yields, Pfizer (PFE) and Dow (DOW), were flat on Monday too.
9:51 a.m. ET, May 6, 2019
Investors are running scared again
So much for investor complacency.
The VIX (VIX), a measure of volatility that often skyrockets during times when Wall Street is scared, soared more than 30% Monday morning to its highest level since late January.
The CNN Business Fear & Greed Index, which looks at the VIX and six other gauges of investor sentiment, fell as well. It dipped into "neutral" territory and was not far from the "fear" zone. It had been trading at "greed" levels on Friday.
And the price of gold, which also tends to rise when investors are nervous, was slightly higher as well.
9:47 a.m. ET, May 6, 2019
Stocks open sharply lower; Dow plummets 450 points
US stocks started the day deep in the red after President Donald Trump threatened further tariffs on Chinese goods, derailing market hopes for a near-term trade deal.
Stocks in the industrial sector and those with tight ties to China fell.
Apple (AAPL) shares dropped 2.6%. Boeing (BA) and Caterpillar (CAT) both fell as well, trading 2.5% and 2.4% lower, respectively.
9:34 a.m. ET, May 6, 2019
Warren Buffett says the market reaction is 'rational'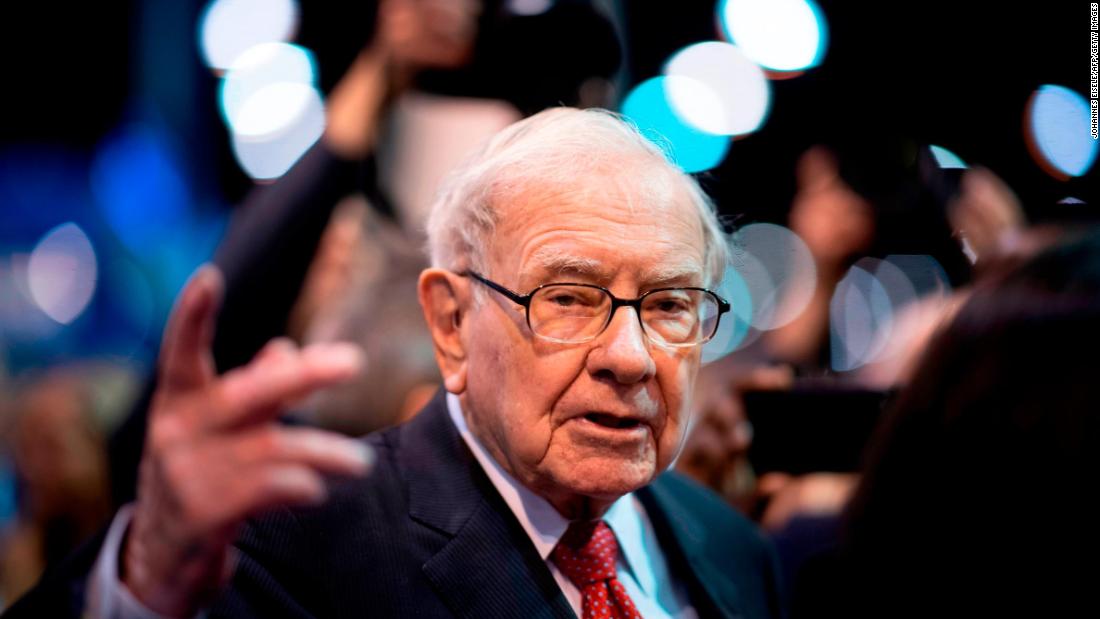 Billionaire Warren Buffett says the market declines are "rational" following the new flare up between China and the United States over trade.
In the same CNBC interview, Buffett said "if you went to bed a week ago and you thought there was a 1% chance of a trade war and then subsequent events make you think there's a 10% chance, markets reflect that very quickly."
Earlier today, Buffett said a new trade war would "be bad for the whole world."
9:49 a.m. ET, May 6, 2019
Uber picked one hell of a week to go public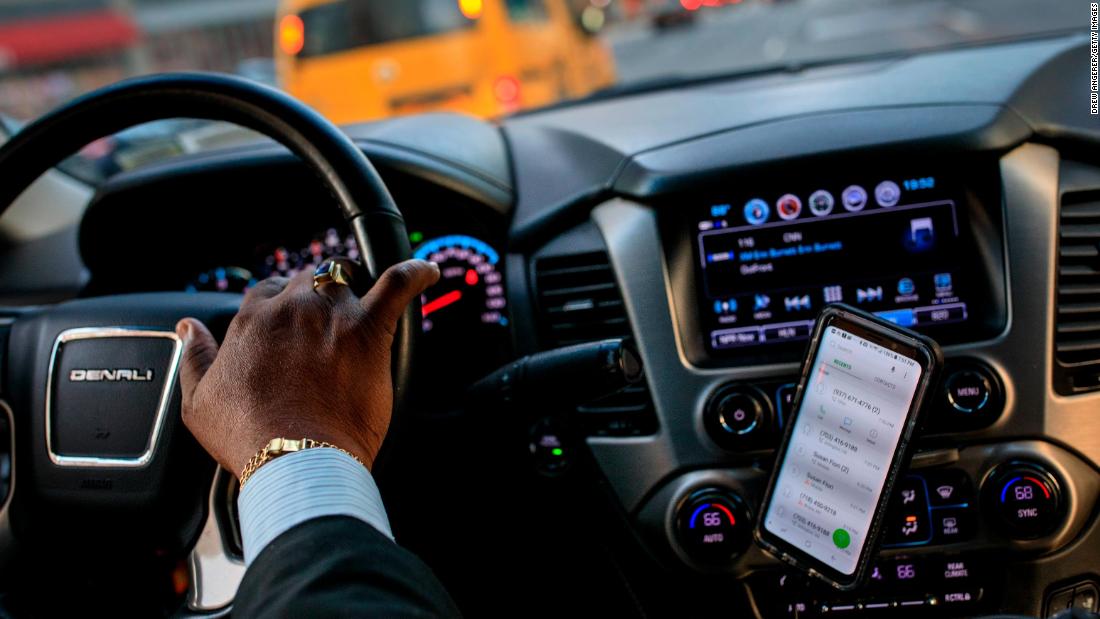 Uber outmaneuvered rivals, weathered an endless series of scandals and restocked virtually all of its C-Suite in a remarkably short period of time in order to go public.
But now, Uber may need to overcome a new hurdle: President Donald Trump's tweets.
President Trump surprised investors by threatening to impose higher tariffs on China in a tweet on Sunday. The Dow fell 450 points at the open on Monday morning, as the market once again confronted trade war fears.
That could be bad news for Uber. The ride-hailing company is the latest -- and biggest -- tech unicorn racing to go public, with its Wall Street debut expected on Friday.
10:10 a.m. ET, May 6, 2019
Soy bean futures are tanking on trade war fears
Soy bean futures were down 2.9% Monday morning as trade tensions between the US and China flared up again.
That's their biggest one-day drop since August 2018, according to Refinitiv.
Financial markets had expected a resolution to the trade war issues. Instead, President Donald Trump rattled markets with threats to further tariffs against Chinese goods
Soy beans have arguably been the commodity at the heart of the Chinese-American trade spat. They are the largest single US export to China.
9:12 a.m. ET, May 6, 2019
S&P 500 will open lower, but it might not end that way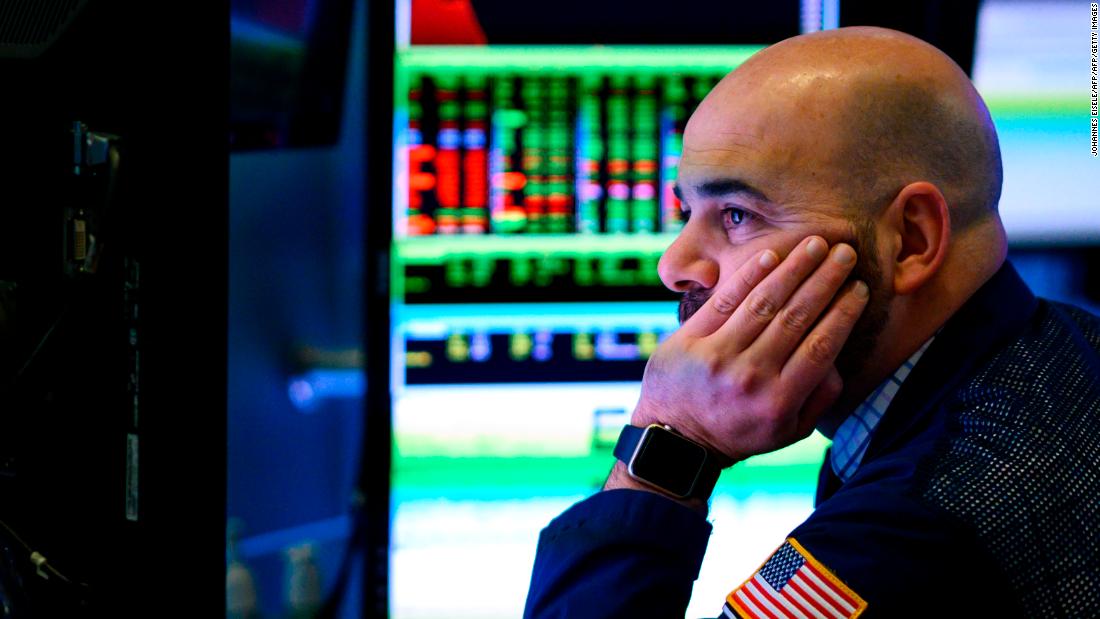 S&P 500 is set to open more than 1.5% lower as it reacts to President Donald Trump's new threat on Chinese tariffs.
Just because it opens lower, that doesn't mean it will end the day that way. According to analysts at Bespoke, the S&P has "bounced back in a big way" on these type of days. In fact, it has actually closed in positive territory in 6 of the last 8 days that it opened down more than 1%.
And those prior days when it was lower, it was largely related to "some sort of trade issue," the analysts note.
7:34 a.m. ET, May 6, 2019
Christine Romans: Trump could accept a weak deal for a 'headline win'
Boom, just like that Sunday's tweet from President Donald Trump reminds investors all over the world that a trade deal with China is not guaranteed.
The backdrop of recent stock market gains has been the assumption a deal would get done. The biggest question until now was whether the Trump administration would accept a weak deal for the sake of a headline win.
But with a Chinese delegation set to meet in Washington this week with US negotiators, the president has pivoted. He's now threatening to jack up existing tariffs and impose huge new ones.
In stock market action, I'll be watching to see how deep the losses are. A 2% decline in US stock indices wouldn't be a surprise given how much stocks have run up this year.
Year-to-date the Dow is up 13.5%, the S&P 500 is up 17% and the Nasdaq is up 22%.
Also, if the president's threats bring more Chinese concessions on structural issues like industrial subsidies for its industries, that is a market positive.
7:28 a.m. ET, May 6, 2019
'Shocking escalation:' What analysts are saying about the new tariff tangle
Analysts are expressing shock and disbelief about President Donald Trump's new threats with China over tariffs:
"Shocking escalation — even on Trump standards," Chris Krueger, analyst at Cowen Washington Research Group, told clients in a note Sunday.
"A big underpinning of the rally was this consensus that a trade deal with China would eventually get done," said Michael Block, market strategist at Third Seven Advisors. "This tweet may be a tactic but it has bulls unglued and playing what if."
"His move injects major uncertainty into negotiations, which now face a rising risk of an extended impasse — perhaps even through the US presidential election," Michael Hirson, head of China and Northeast Asia at the Eurasia Group, wrote in a note on Sunday.