What's moving markets today: May 2, 2019
6:41 p.m. ET, May 2, 2019
JPMorgan Chase is expanding its blockchain offerings
JPMorgan Chase went big on crypto in February with a digital currency of its own, the JPM Coin, and now it's strengthening its blockchain offerings through a partnership with Microsoft.
The partnership will allow JPMorgan to further develop its Quorum blockchain platform, which will be powered by the Microsoft Azure cloud platform.
A blockchain is essentially an immutable public digital ledger. It's most commonly known for being the technology that underpins cryptocurrencies like bitcoin.
Not long ago, JPMorgan CEO Jamie Dimon was an outspoken critic of crypto but eventually came around and put the rest of the industry on alert with the launch of the JPM Coin.
While many traditional financial institutions like JPMorgan have been skeptical about the staying power of cryptocurrencies, they've been more intrigued by the potential of blockchain technology to speed up transactions, like money transfers and payments, and make them more secure.
Beyond finance, Microsoft and other companies such as IBM are exploring the use of blockchain in a wide range of industries, from farming to shipping.
6:12 p.m. ET, May 2, 2019
Activision Blizzard sells first 'Call of Duty' pro teams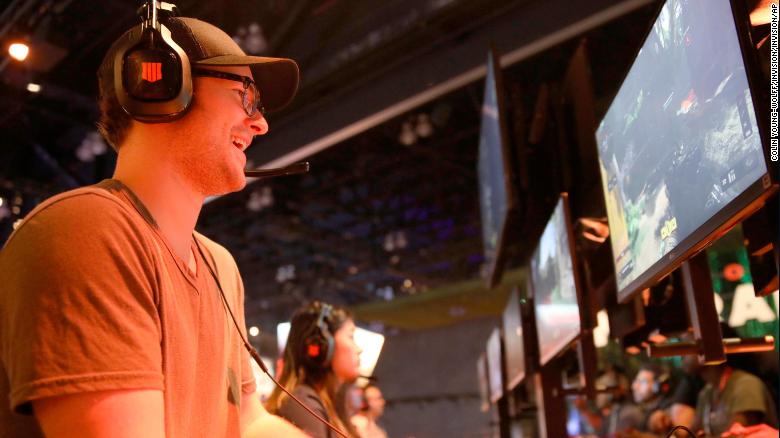 Activision Blizzard has sold the first five teams in its professional "Call of Duty" league. The pro teams sold in Atlanta, Dallas, New York, Paris and Toronto — part of Activision's plan for a global league.
Revenue for the lucrative eSports market is expected to exceed $1 billion this year, and Activision is hoping to grab a bigger piece of that. The company has already had success with its "Overwatch" eSports league, which is in its second season and has seen a more than 30% increase in viewership hours. That league is now broadcast on ESPN channels and Disney XD.
Activision, which also owns "World of Warcraft," made that announcement Wednesday when it reported earnings. The company beat Wall Street's expectations last quarter, but its revenue projections for 2019 remain lower than the previous year.
Activision Blizzard (ATVI) was down more than 4% in after-hours trading.
Last quarter, the company said it would be laying off 8% of its workforce — about 750 jobs — and refocusing its attention on its top games. Activision also said that 2019 would be a year of transition, a point that the latest revenue projections seem to reiterate.
4:49 p.m. ET, May 2, 2019
Weight Watchers shares climb 4% after it boosts earnings guidance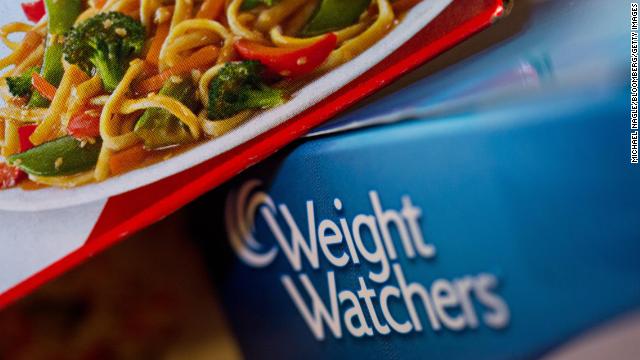 WW (WW), formerly known as Weight Watchers, boosted its earnings guidance for 2019 in its first quarter earnings.
Instead of $1.35 per share, the company expects to earn $1.55 per share this year.
The company cited an increase in subscribers, and said it would focus on member recruitment and retention, as well as cost cutting, for the rest of the year.
WW stock closed 2.1% higher on Thursday, ahead of the results. In after hours trading, shares were up 4.8%
4:59 p.m. ET, May 2, 2019
Planet Fitness' stock falls on earnings miss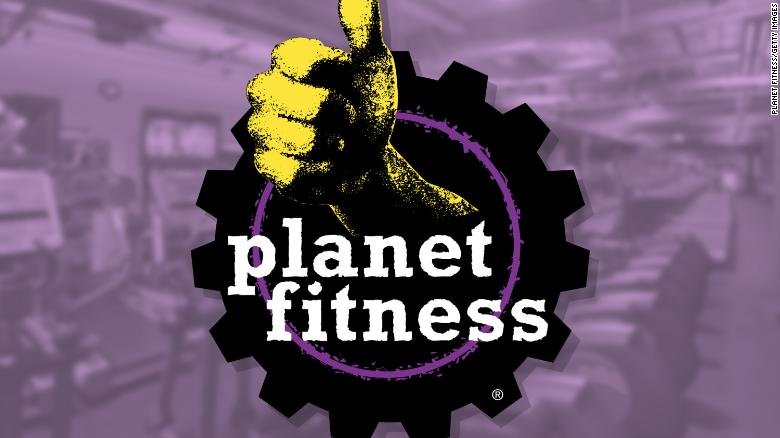 Planet Fitness is on a major growth streak, but its latest round of earnings fell short of Wall Street's high expectations for the gym.
Although Planet Fitness' total sales increased 22% during its most recent quarter compared with a year earlier, investors predicted more.
Planet Fitness' (PLNT) stock dropped nearly 7% in after hours trading.
The "judgment free zone" gym entered earnings season as one of the hottest companies in retail. Its stock has soared 86% over the past year.
Planet Fitness has been winning Americans who have never signed up for a gym before and bargain hunters from rival gyms with $10 monthly fees.
Planet Fitness has been expanding rapidly across the country, including by moving into malls and former Toys "R" Us locations.
In March, Planet Fitness struck a partnership with Kohl's to open up gyms next to 10 Kohl's stores.
4:47 p.m. ET, May 2, 2019
What's next for investors on Friday?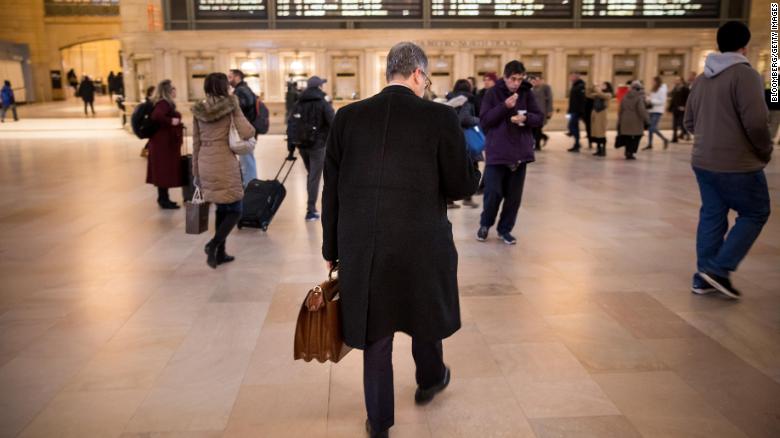 Thursday's trading day is over and stocks registered another day of losses. Both the S&P 500 and the Dow closed down for the second day in a row.
Here's what investors will be focusing on next.
Jobs, jobs, jobs! The government will post the jobs figures for April at 8:30 a.m. ET.
Eurozone inflation will be published while US traders are still asleep.
Earnings will include Fiat Chrysler (FCAU).
4:07 p.m. ET, May 2, 2019
Stocks finish in the red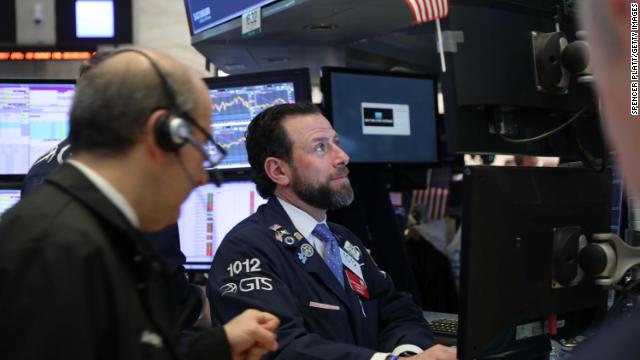 US stocks ended Thursday lower.
Fluor Corp (FLR), the engineering and construction company that announced a corporate reshuffle alongside its earnings, led losers in the S&P and finished 24% down.
In the Dow, Dow Inc (DOW) and Caterpillar (CAT) fared the worst, closing 6.1% and 2.2% lower, respectively.
4:00 p.m. ET, May 2, 2019
US oil drops to one-month low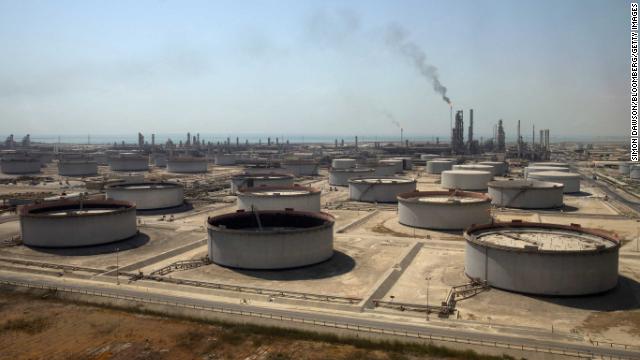 It wasn't a great day for US oil prices, which dropped nearly 3%.
Investors remained focused on yesterday's higher-than-expected inventories, which weighed on prices.
US oil futures for June settled at $61.81 a barrel, compared with $63.60 yesterday, marking a 2.8% drop. It is the worst settlement price since April 4, according to Refinitiv.