What's moving markets today: April 30, 2019
5:00 p.m. ET, April 30, 2019
Apple thinks it can buy its way out of its iPhone problem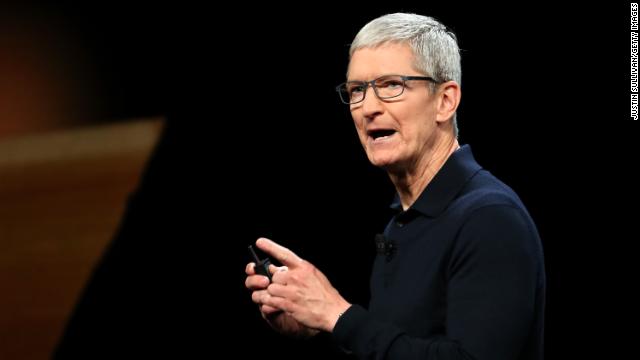 Apple didn't have many nice things to say about last quarter. So the company spent a bunch of the $225 billion in cash it had lying around to appease investors.
It spent $27 billion on dividends and its own shares last quarter. And to sweeten the deal, Apple's board approved another $75 billion in share repurchases and upped the company's dividend 5%.
There's nothing quite like a giant buyback and a dividend increase to make investors forget that sales fell 5% and profit fell 16% last quarter. IPhone sales fell 17%.
Yet Apple's (AAPL) stock soared 5% in after-hours trading.
4:40 p.m. ET, April 30, 2019
Eric Schmidt to depart from Alphabet's board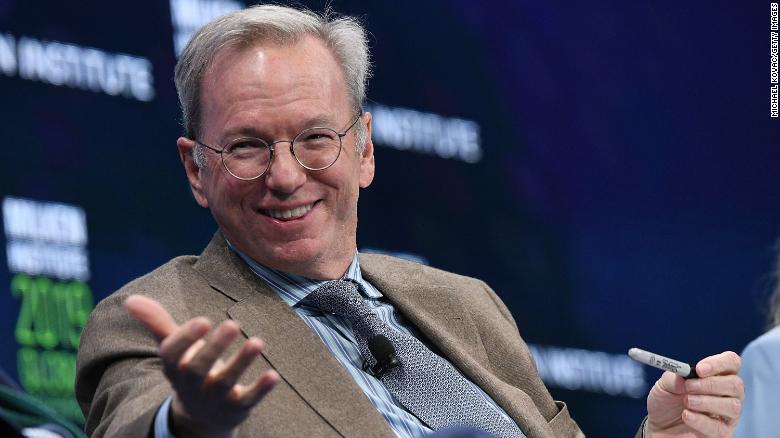 Eric Schmidt, the former CEO and executive chairman of Google, will not seek re-election to the board of its parent company, Alphabet.
Schmidt had served on the board for more than 18 years — most of Google's history. He will stay on as a technical advisor to Alphabet.
John Hennessy, Alphabet's chairman of the board, announced the move on Tuesday. "Eric has made an extraordinary contribution to Google and Alphabet as CEO, Chairman, and Board member," he said. "We are extremely grateful for his guidance and leadership over many years."
4:48 p.m. ET, April 30, 2019
What's next for investors on Wednesday
Tuesday's trading day is over and we got yet another record close from the S&P 500 -- its fourth in this recent winning streak. Here's what investors will focus on next.
The UK reports its April manufacturing PMI
In US data, the ADP employment report is due at 8:15 a.m. ET, followed by the ISM manufacturing index and construction spending at 10 a.m. ET
The Federal Reserve announces its interest rate decision at 2 p.m. ET, followed by a press conference with Chairman Jerome Powell
4:25 p.m. ET, April 30, 2019
S&P 500 ekes out a new record close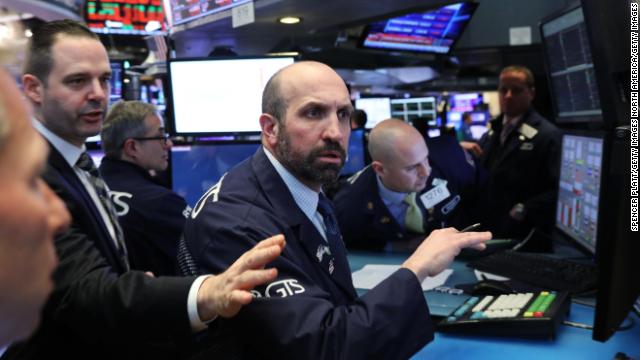 US stocks were mixed for much of today, but the S&P 500 managed to eke out a fresh all-time closing high.
The Dow finished 0.1%, or 38 points, up.
The S&P 500 ended 0.1% higher at a new record high of 2,945.83 points.
The Nasdaq Composite was down 0.7%.
Tech companies suffered big losses today, led by Google parent Alphabet (GOOGL), which reported earnings late Monday. Its shares closed 7.5% lower, marking their worst one-day percentage drop since October 2012.
Apple (AAPL) earnings are due after the bell today. Its shares closed down 1.9%.
On the other end of the spectrum, data storage company Seagate (STX) was the top performer in the S&P, climbing 7.5%.
Pfizer (PFE) and Merck (MRK) were the biggest gainers in the Dow after posting positive results this morning, up 2.6% and 2.5%, respectively.
2:34 p.m. ET, April 30, 2019
At Milken, everybody is worried about something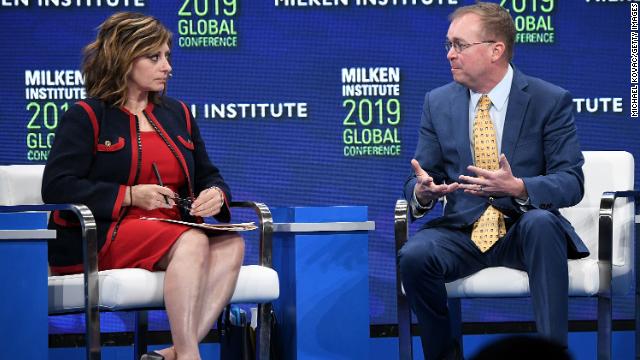 The Milken Institute's conference over in Los Angeles started yesterday. CNN Business' own Danielle Wiener-Bronner and Lydia DePillis are closely following what's going.
Here are today's highlights, so far:
4:16 p.m. ET, April 30, 2019
We've got growth -- but it's the wrong kind of growth, says HSBC
Both China and the United States, the world's two largest economies, registered more GDP growth than expected in the first three months of the year. It seems the worries about the health of the global economies were either unfounded or overplayed.
Not so fast, cautions HSBC global chief economist Janet Henry.
Import demand from Beijing and Washington is still low and that means the export-reliant economies of the world are still struggling. Who are we talking about? Europe, for one. The European economy, in particular its biggest contributor Germany, are highly reliant on exports. In Asia, so is South Korea.
While the downturn in world trade reflects a generalized slowdown in global investment and consumer spending over the past year, two sectors have fared particularly badly – cars and electronics," said Henry.
And those sectors are also the growth engines of Germany and South Korea.
So beware the headline numbers.
Without a broad-based growth, including healthy imports, we might have to wait just a little longer for the global economy to pick up steam, while export-oriented economies continue to be helped along by fiscal stimulus.
1:25 p.m. ET, April 30, 2019
Google and Apple drag stocks lower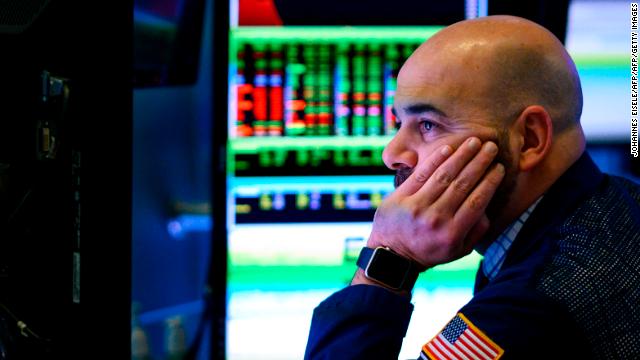 In the second half of the trading day, stocks remain lower as big tech continues to trend lower.
The S&P is being dragged lower by Google parent Alphabet (GOOGL), which dropped 8.4% after last night's earnings.
Apple (AAPL) remains the biggest looser in the Dow, down 2.1%, ahead of its earnings after the bell.