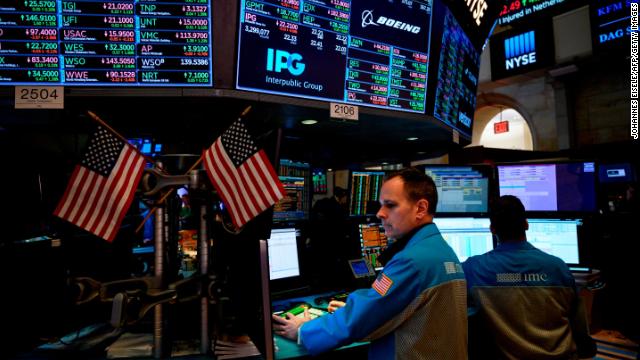 Market watchers are digesting the whopping 3.2% first quarter US GDP report from this morning.
The headline number was strong and beat consensus estimates, but it is also just the first reading and will likely get revised. Strong economic growth could be cause for concern for stock investors worried that inflation will rise too.
That in turn could make the Federal Reserve rethink its recent action to take the foot off the gas for further interest rate hikes. And rising interest rates typically weigh on stocks.
But the core PCE number in the GDP report, which measures personal consumption expenses, was weaker than expected at 1.3%, keeping immediate inflation worries at bay.
After all, the Fed's mandate is to keep inflation around 2%, and that's apparently a long way away.
All in all, it was "a good report for equity investors," said Minh Trang, senior trader at Silicon Valley Bank.
Nevertheless, stocks seem unimpressed amid further earnings reports. The Dow and the S&P 500 are slightly stronger, while the Nasdaq is hovering in negative territory. Next week's Fed meeting might give us clues for what's next.