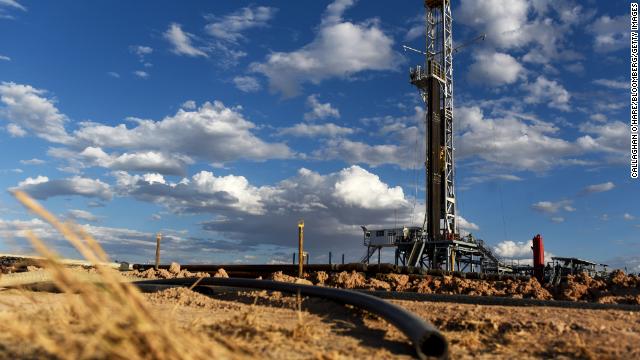 Oil giant Chevron grew its production by 7% in the first quarter, thanks in large part to Texas' Permian Basin.
The No. 2 US oil company reported first-quarter earnings that beat expectations. But profit was down 27% due to "weaker" refinery operations.
Chevron's (CVX) revenue dipped 7%, trailing Wall Street's view.
Meanwhile, Chevron expressed confidence about its takeover deal for Anadarko Petroleum (APC) -- despite the bidding war that has emerged over the oil driller.
However, Chevron did not sweeten its offer for Anadarko despite the fact it has been outbid by Occidental Petroleum (OXY).
Executives instead talked up why they believe Anadarko would be a better fit with Chevron than Occidental. They pointed to Chevron's track record of integrating new companies and the fact that it's a "world-class" operator of LNG.
Chevron did concede that the deal terms could theoretically change. While Occidental offered to pay 50/50 in cash and stock, Chevron's deal is more weighted towards stock.
"Clearly we have the capacity to have alternative structures," Chevron chief financial officer Pierre Breber said. "We could have put more cash in if that's what Anadarko wanted to do, but we agreed to where we ended up."