Facebook and Tesla report quarterly earnings
2:11 p.m. ET, April 24, 2019
Stocks made history yesterday. Here's what investors should do today
Don't read too much into the flat stock market today, cautioned Jonathan Corpina, senior managing partner at Meridian Equity Partners, on CNN Business' Markets Now live show.
The flat trading day follows record closing highs for the S&P 500 and the Nasdaq. But a pause was healthy for markets, Corpina said, and will in the end help move markets the next leg higher.
"We don't want one-way markets, going straight up or straight down," he said.
So don't worry too much about any one day in markets. Stay calm out there.
1:13 p.m. ET, April 24, 2019
US dollar hits best level since June 2017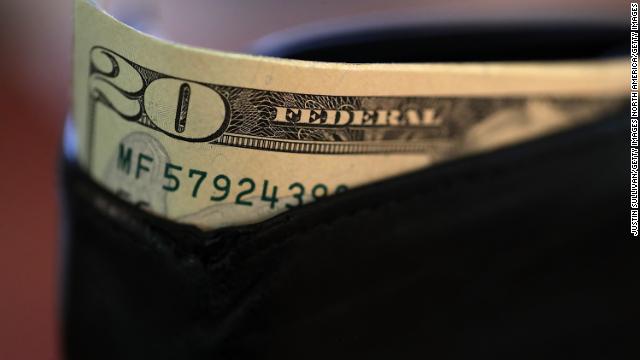 The US dollar reached its best level of the year today, which is great for the buck but perhaps less great for stocks.
A strong currency usually weighs on the stock market. That notwithstanding, the greenback has been trending higher for much of the year, and stocks didn't seem to mind too much. Yesterday, the S&P 500 and Nasdaq Composite hit new all-time closing highs.
In Wednesday trading, the ICE US Dollar Index, which measures the US currency against six major rivals, climbed to a high of 97.991, a level last reached in June 2017, according to Refinitiv.
12:44 p.m. ET, April 24, 2019
Stocks are little changed at midday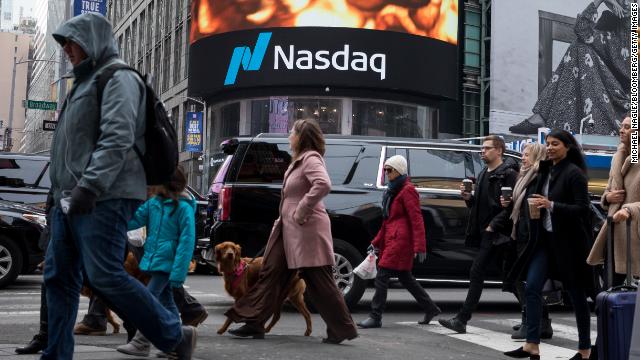 About half-way through the trading day, stocks are little changed.
The Nasdaq was barely in positive territory, but above yesterday's all-time closing high, while the S&P 500 and the Dow were slightly lower.
In the Dow, consumer companies are stronger, holding the balance against a drop in energy and basic materials shares.
Anadarko Petroleum (APC) remains the top gainer in the S&P, following the announcement that Occidental Petroleum (OXY) offered to acquire it for $76 a share.
12:19 p.m. ET, April 24, 2019
'Rock solid:' Analyst is bullish about tech earnings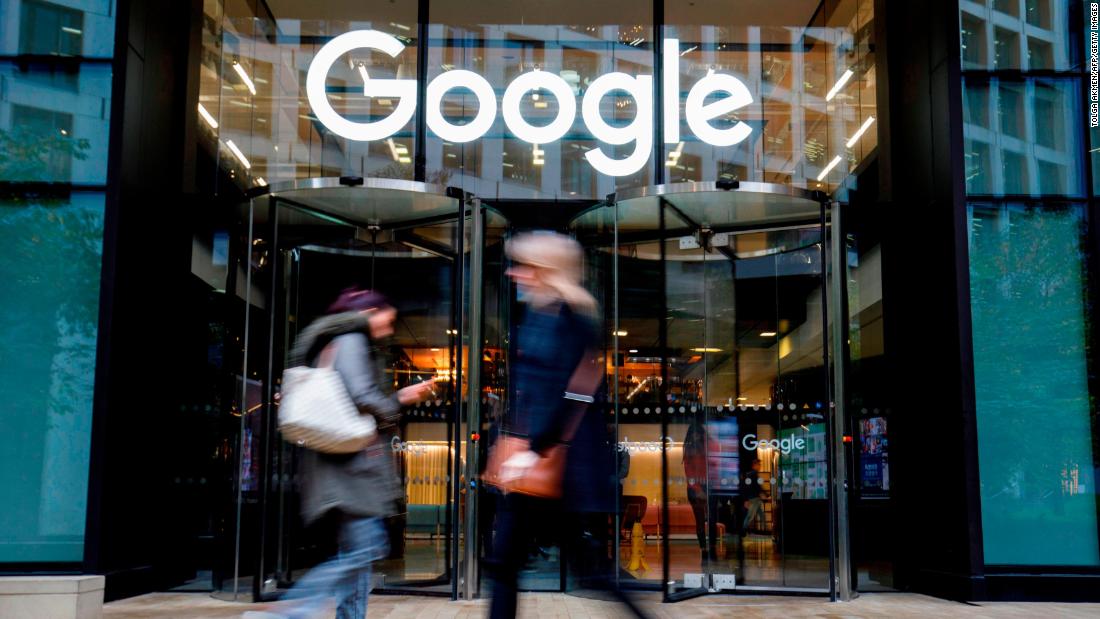 More tech earnings are coming up. Wedbush Securities analyst Daniel Ives wrote in a note that he expects earnings to be "rock solid," adding:
While tech stocks continue to make new highs we believe this rally still has legs as the underlying growth drivers across consumer and enterprise tech names remain healthy."
Ives added that cloud computing and cyber security "remain the sectors to own for tech investors." He pointed to Microsoft as a strong name on that front.
Here's when some big tech companies report:
11:12 a.m. ET, April 24, 2019
Stock records speak to 'American supremacy,' says BlueBay Asset Management
The S&P 500 and Nasdaq's new closing records did not come as a surprise to everyone. Rather, some analysts say the records are proof that the United States in doing better than its peers.
The observation I had was that it looked like American supremacy," said Mark Dowding, co-head of developed markets at BlueBay Asset Management.
The strong performance in US stocks but also in the US dollar "is highlighting that compared to the rest of the world, the US is dominant for the time being," said Dowding.
The economy was on solid footing, he continued, and clearly the recession worries from just a few weeks back were overplayed.
With the first quarter GDP reading due on Friday, Dowding is keeping his eyes peeled.
"If a historically weak quarter is that good, it tells you a lot about how well the US is doing," Dowding said.
Usually, the first quarter of the year is weaker than the others. Plus, the economy is powered by the US consumer, who is doing well on the whole with unemployment low and wages rising.
10:45 a.m. ET, April 24, 2019
An hour into trading, stocks struggle for direction
About an hour into the trading day stocks are pushing and pulling in different directions. The Dow, S&P 500 and Nasdaq are still very close to yesterday's record-breaking closing levels, but still without a clear direction for the day ahead.
Losers in the S&P are led by human resources group Robert Half International (RHI), which is down 9.3%, and commercial services company Rollins (ROL), which dropped 8.5%. Both companies reported earnings today. On the opposite end of the spectrum, oil exploration and production company Anadarko (APC) is the biggest gainer, climbing nearly 12%.
In the Dow, stronger cyclical consumer companies are balancing out weaker energy firms. Boeing (BA) is the index' strongest stock, up 1.7% so far. The company reported a 21% drop in profits before the bell.
10:39 a.m. ET, April 24, 2019
Anadarko shares spike 11% after new acquisition offer
Occidental Petroleum (OXY) revealed that it made a $76-a-share offer to acquire oil driller Anadarko Petroleum (APC), sending Anadarko's shares up 11% in early trading.
The cash-and-stock offer from Occidental is about 20% richer than the $33 billion takeover deal Anadarko reached earlier this month with energy giant Chevron (CVX).
CNN Business' Matt Egan shares his insight about what's driving up the bidding on "First Move."
9:49 a.m. ET, April 24, 2019
US market open: Stocks are mixed after Tuesday's record highs
Stocks started the trading day mixed to slightly lower.
The S&P, which closed at an all-time high on Tuesday, pulled back. The Nasdaq also broke its closing record on Tuesday; it edged slightly higher at the opening bell.
Shares of Boeing (BA) were up 1.1% after the plane manufacturer reported a 21% profit drop thanks to the 737 Max crisis.
Other companies that reported before the bell included Caterpillar (CAT). Its shares were down 3.3%.
Facebook (FB) and Tesla (TSLA) are due to report after the bell. Their shares were little changed and each down 0.1% at the open.
10:08 a.m. ET, April 24, 2019
Chico's replaces its CEO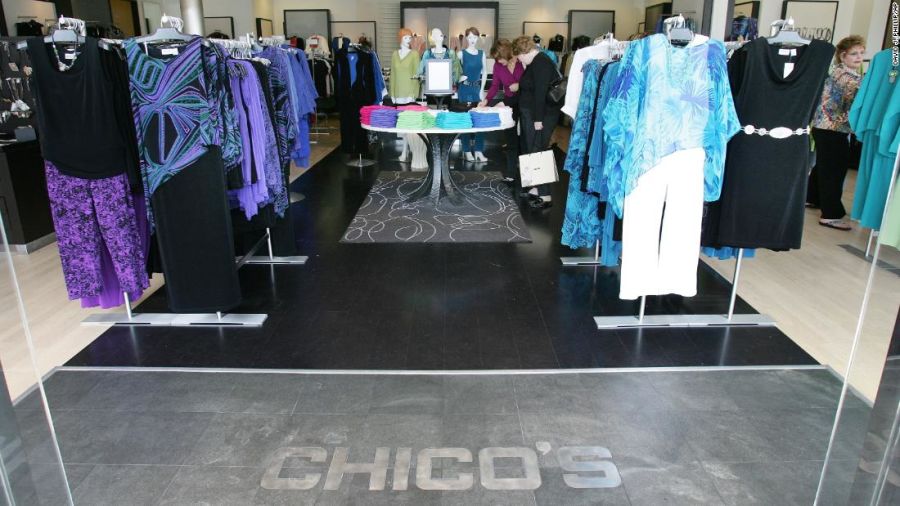 Chico's (CHS) is replacing its CEO effective immediately.
The troubled women's retailer has named Bonnie Brooks as its interim CEO. Brooks, a Chico's board member and former CEO of Hudson's Bay Company (HBAYF), replaces Shelley Broader, who joined Chico's in 2015.
Chico's said in a release that Brooks was chosen for her "successful" record of turning around retailers. It has begun searching for a permanent CEO.
The company recently posted a gloomy earnings report and said it was potentially closing as many as 250 stores over the next three years.
The stock slid as much as 10% in premarket trading before clawing back most of those losses after the open. Shares are down 36% for the year.