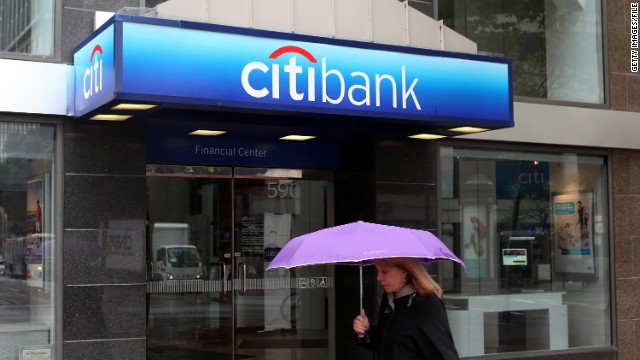 Citibank (C) shares briefly dipped but then recovered in premarket trading, after the bank reported revenues of $18.6 billion and earnings of $1.87 per share in the first quarter of the year.
While the earnings beat analyst estimates, Citi posted a 2% revenue loss year-over-year, driven by lower revenues in equity markets and losses on loan hedges, the company said in a statement. In the first quarter of 2018, the bank's revenues had been $18.9 billion.
Net income, meanwhile, grew 2% to $4.7 billion in the quarter, thanks to lower expenses and a lower effective tax rate for the company.
With about an hour until the open, Citi shares were up 1.2% in premarket trading.