What's moving markets today: April 9, 2019
11:38 a.m. ET, April 9, 2019
American Airlines cuts sales forecast due to 737 Max crisis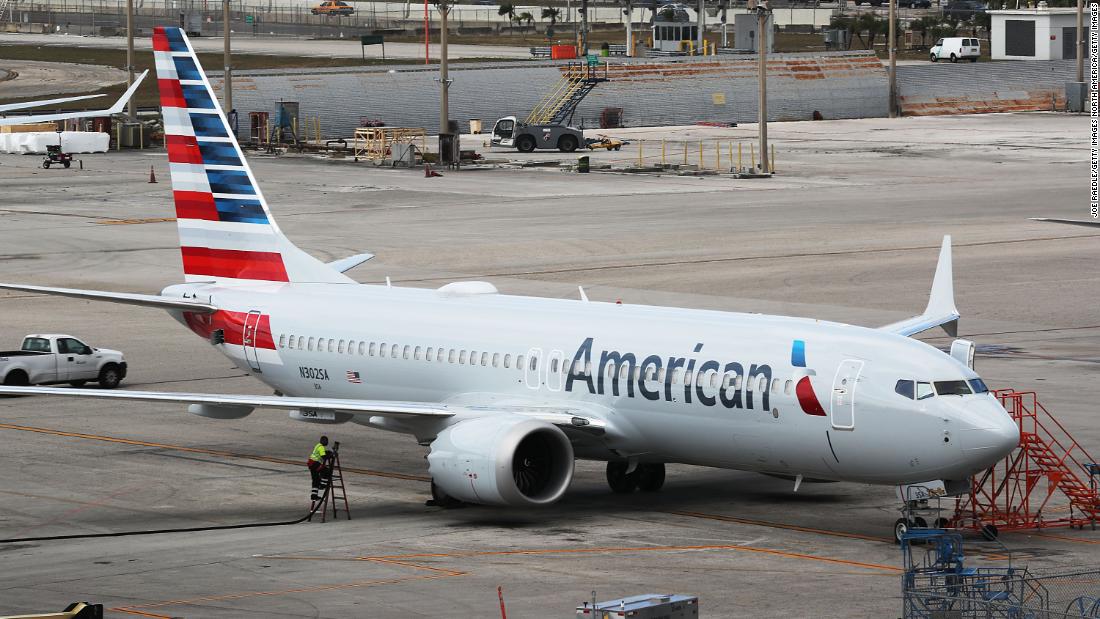 American Airlines (AAL) is cutting its first quarter revenue guidance because of the continued grounding of its Boeing 737 Max 8 fleet and the government shutdown.
The airline forecasts that its total expected revenue per seat mile will be flat to 1% year-over-year, compared to flat to 2% in its previous guidance.
This change is due primarily to the impact of the government shutdown, the grounding of the company's MAX fleet, and the removal from service of the 14 737-800 aircraft," the airline said in a government filing.
American removed some of its Boeing (BA) 737-800 aircraft to fix problems with the overhead bins.
The stock is down nearly 3% in early trading.
9:47 a.m. ET, April 9, 2019
Dow drops 225 points as IMF warns global economy faces 'delicate moment'
Global growth jitters appear to have returned to Wall Street.
Stocks extended their premarket losses after the IMF cut its global growth outlook and warned the economy faces a "delicate moment."
Boeing (BA) continues to drag the Dow lower. The aerospace giant fell 1% extending its recent 737 Max slump.
Principal Financial (PFG) dropped 2% after reaching a $1.2 billion deal to buy Wells Fargo's (WFC) retirement-plan business. 
General Electric (GE) slumped another 3%, a day after an influential JPMorgan analyst downgraded the stock and warned it will plunge to $5.
9:05 a.m. ET, April 9, 2019
French bank Societe General cuts 1,600 jobs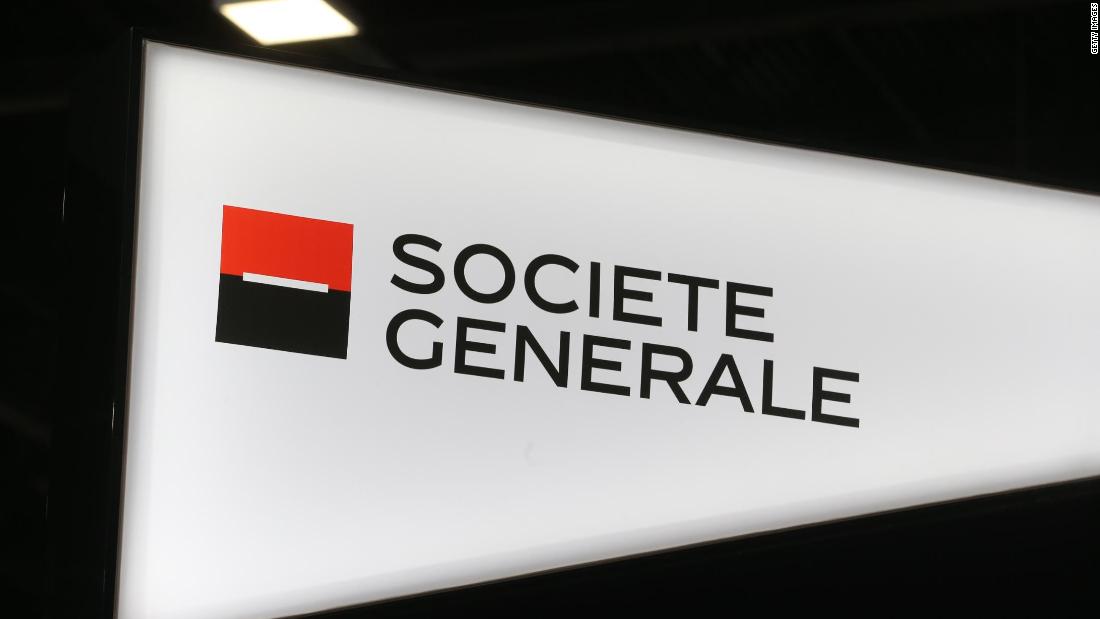 Soceite General (SCGLY) is laying off 1,600 employees from its global workforce.
The French bank will close its over-the-counter commodities business and its proprietary-trading subsidiary. Nearly 800 jobs will be eliminated in France through a "voluntary departure plan."
"Societe Generale plans some strategic adjustments in order to always better meet its clients' expectations while structurally improving its profitability," it said in a release.
7:26 a.m. ET, April 9, 2019
Christine Romans: Here are risks investors should look out for
Stock market resilience has been impressive: The S&P 500 has been up 8 days in a row, the longest winning streak since 2017.
All three major averages have retracted the awful losses from the end of 2018 and are spitting distance to record highs.
Here are the potential risks:
Earnings season will likely reveal a rare profit decline for big US companies and CEOs will lay out their expectations for the rest of the year.
The US-China trade deal is still not finished, and while the president sounded optimistic last week a deal would be done, signing deal by the end of the month is looking less likely.
At the same time, the US is toughening its trade stance with Europe, threatening tariffs on $11 billion in European aircraft, parts, cheese and wine as retaliation for what the US considers subsidies for Airbus.
Also looming, a May 18 deadline for a White House decision whether European cars represent a national security threat.
6:56 a.m. ET, April 9, 2019
Levi's reports its first earnings since going public
Levi's (LEVI) reports its first quarterly earnings after the bell Tuesday since going public.
The denim maker made its debut on the New York Stock Exchange less than three weeks ago after a 34-year absence.
Shares soared 30% on the first day of trading and has remained steady since then.
6:16 a.m. ET, April 9, 2019
US threatens tariffs on $11 billion of European goods over Airbus subsidies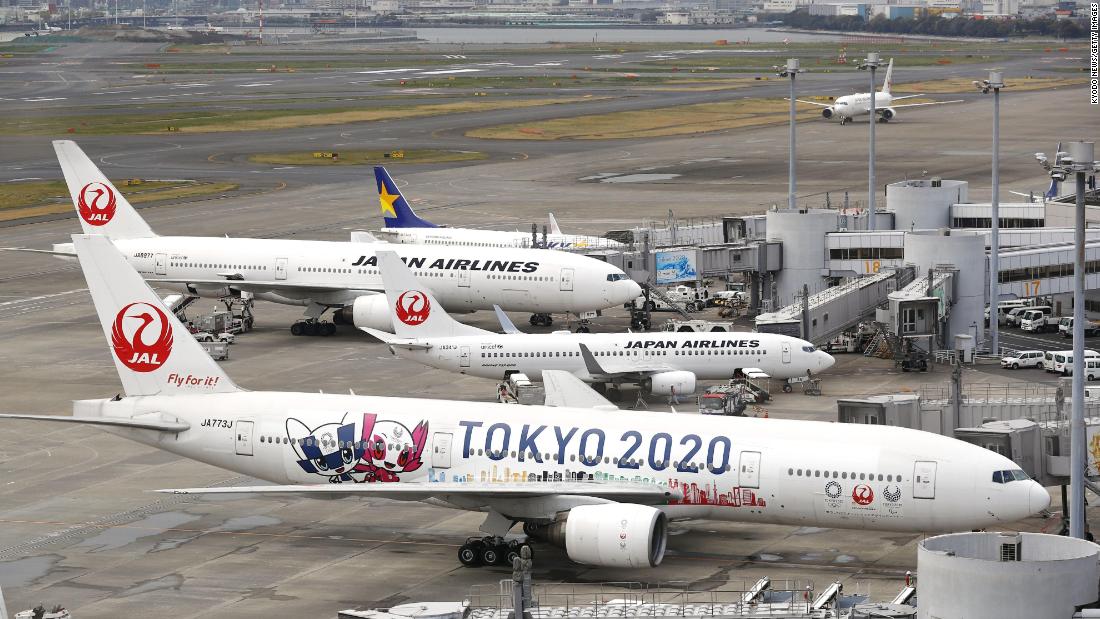 The United States is threatening tariffs on $11 billion worth of European goods, a move that could escalate tensions between the trade partners.
The United States Trade Representative has proposed levies on hundreds of EU exports in retaliation for subsidies allegedly provided to European aircraft maker Airbus (EADSF).
The tariffs would hit EU products ranging from aircraft and their components to wine, cheese and frozen fish.
6:39 a.m. ET, April 9, 2019
Boeing is about to reveal just how much the 737 Max crisis hurt its business
Boeing (BA) is set to report the number of planes it delivered during the first quarter on Tuesday.
The company didn't deliver any of its bestselling 737 Max planes in the last two weeks of the quarter. It halted those deliveries after two of the aircraft crashed in less then six months.
Investors will be waiting to see if Boeing forecasts the costs of the grounding and halt of deliveries. The stock is unchanged in premarket trading.
Boeing doesn't normally give any dollar figures as part of its deliveries report. The company is scheduled to report first quarter results on April 24, and then meet with shareholders April 29.
6:39 a.m. ET, April 9, 2019
Checking in on markets
🇺🇸US stock futures are flat.
🇪🇺European markets opened mixed. 
🌏Stocks in Asia also struggled to find direction.
Monday's US close: