What's moving markets today: April 3, 2019
11:14 a.m. ET, April 3, 2019
Mohamed El-Erian says rally could last another year or two
Mohamed El-Erian, chief economic adviser of Allianz, said the Federal Reserve made a "massive U-turn" to become more dovish in recent months. Other global central banks have followed suit. For that reason, El-Erian thinks that the current bull market could go on for another one or two more years.
The markets have been distorted by central bank activity," El-Erian told CNN's Julia Chatterley on the First Move show Wednesday.
But El-Erian said investors should brace for even more volatility as a result.
El-Erian added that recent economic data from China suggests that the global economy might wind up doing better this year than many had feared at the end of 2018 -- when investors were nervous about a recession and that the Fed may keep raising rates.
Still, El-Erian remains skeptical about how much longer the good times will last.
The market is embracing better fundamentals but the jury is still out about whether that will continue," he told Chatterley.
9:44 a.m. ET, April 3, 2019
Markets rise as Nasdaq goes for five in a row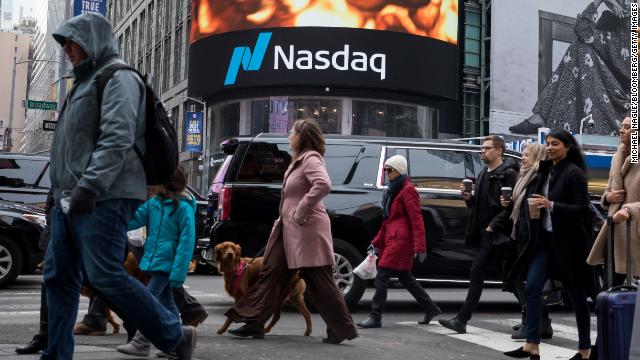 US stocks continue to float higher.
The Nasdaq is on track for its fifth straight gain.
Global markets were carried higher on Wednesday by "positive sentiment related to the never-ending US-China soap opera," Paul Hickey, co-founder of Bespoke Investment Group, wrote in a note.
The Shanghai Composite rallied 1.2% overnight.
US investors largely ignored the disappointing ADP jobs report that showed that companies added 129,000 jobs in March. That's well shy of the estimate for a gain of 175,000 jobs, and the weakest in 18 months.
GameStop (GME) plunged 9% after the video game retailer issued weak guidance and a decline in sales.
Blue Apron (APRN) soared 10% following the resignation of CEO Brad Dickerson and co-founder Ilia Papas. Signet Jewelers (SIG) climbed 3% on an earnings beat and better-than-expected sales. 
9:40 a.m. ET, April 3, 2019
Kay and Jared's parent company will close 150 stores this year
Signet Jewelers (SIG), which operates Kay, Zales, Peoples and Jared stores, plans to close more than 150 stores this year as traffic slows to the mall retailer.
Signet closed 262 stores last year. It still has more than 2,800 stores in North America.
The retailer announced the plan on Wednesday. It also reported results for the holiday stretch.
Sales at stores in North America open for at least a year fell 1.4% in November, December and January compared with a year ago, including an 8.4% decline at Jared.
The company predicts same-store sales will fall by up to 2.5% this year.
Signet's holiday results and guidance were not as bad as some investors feared. Signet's stock was flat during pre-market trading.
8:02 a.m. ET, April 3, 2019
Christine Romans: This week is 'critical' in the US-China trade war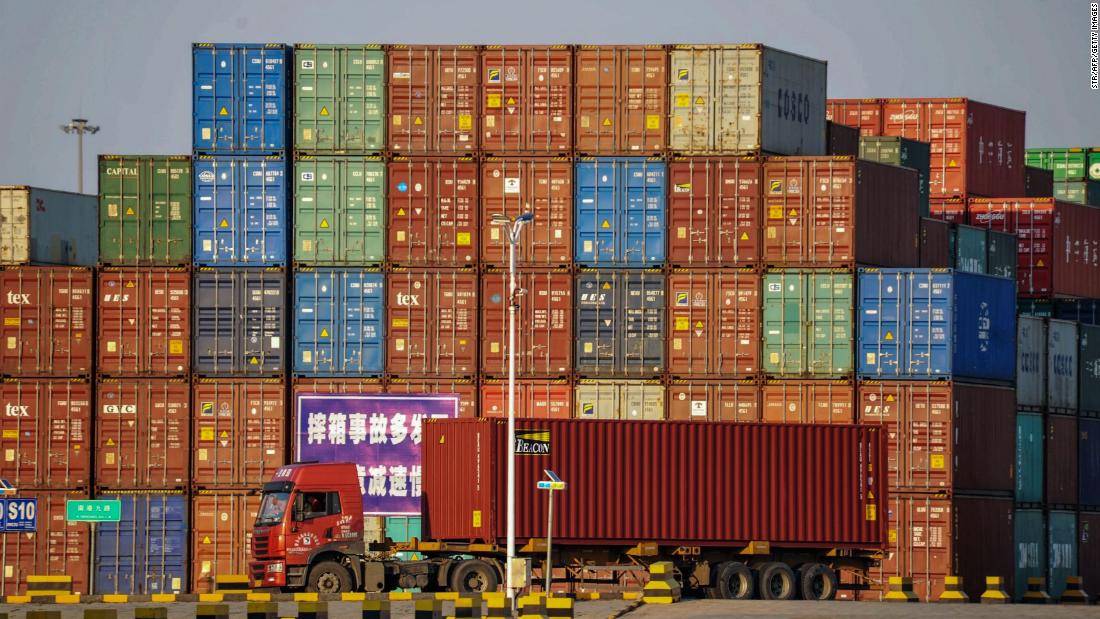 It's a critical week in the US-China trade war, with both sides inching toward a deal.
"We're getting toward the end-game stage," the US Chamber of Commerce's Myron Brilliant told reporters Tuesday.
Stock markets certainly have been acting like it: The S&P 500 is up more than 14% this year and less than 3% from its record set last September.
Watch out for hurdles: The Chinese wants the US to drop all tariffs. Washington wants guarantees on implementation and enforcement. Also, a potential border closure with Mexico could sour any optimism about US-China progress.
9:43 a.m. ET, April 3, 2019
Pound continues to swing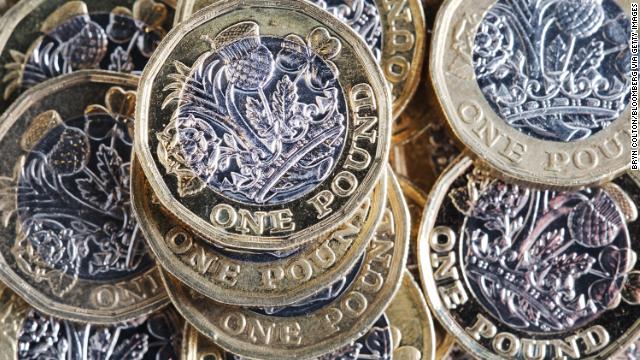 The British pound has rallied after Prime Minister Theresa May said she would implement any Brexit deal that was agreed to by a majority in the UK parliament.
May also said she would ask the European Union for another short extension to Brexit, and work with opposition leader Jeremy Corbyn to find a compromise.
The pound increased 0.4% against the dollar on Wednesday to trade at $1.31.
The political situation in the United Kingdom remains highly uncertain. It's not clear whether the European Union will grant a short extension to Brexit, and there's still no consensus in Britain on how to exit the bloc.
6:23 a.m. ET, April 3, 2019
Bitcoin prices are soaring again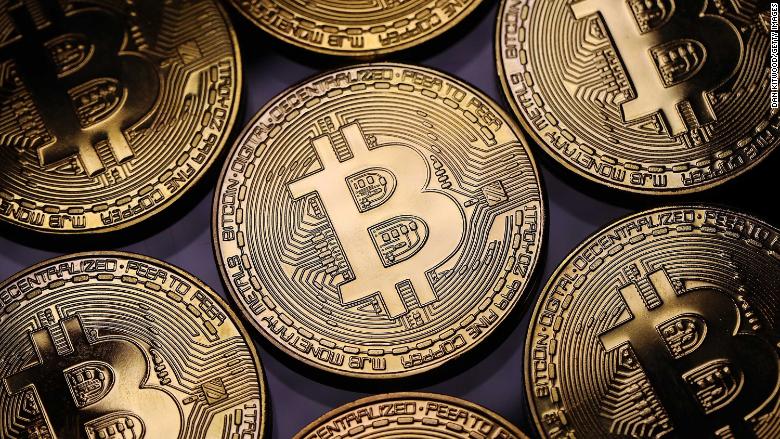 Bitcoin prices shot up 15% Tuesday and briefly rose above the $5,000 level for the first time since November. But good luck finding a reason to explain the sudden spike.
"There is a growing sense that Bitcoin is back," Nigel Green, founder and chief executive of deVere Group, simply said.
Green added that "this dramatic jump is likely to attract many investors who have been sitting on the sidelines," including big institutions.
Wild swings for bitcoin are the norm. So this shouldn't be all that surprising, argued Naeem Aslam, chief market analyst with TF Global Markets, in a report.
"Bitcoin is a kind of a beast which has the ability to score more than 20% gain on a daily basis and we have seen this kind of rally towards the end of 2017 before the price crashed," Aslam wrote.
He added that the big bitcoin (XBT) spike "is going to attract many investors who have been sitting on the sideline and waiting for this moment."
6:22 a.m. ET, April 3, 2019
Oil prices zoom higher
Crude oil futures were on track for a fourth consecutive positive trading session on Wednesday.
US futures added 0.3% to trade at $62.70 per barrel, pushing gains for this year to 38%. Brent crude, the international benchmark, was up 0.8% to just under $70 per barrel.
Fiona Cincotta, an analyst at City Index, said:
With output falling for a fourth month thanks to continued OPEC production cuts and sanction on Iran and Venezuela, oil prices are well supported."
Recent positive manufacturing news from China has also eased fears of a dramatic slowdown in the world's second largest economy. Weak growth in China would have reduced demand for oil.
6:37 a.m. ET, April 3, 2019
Global markets check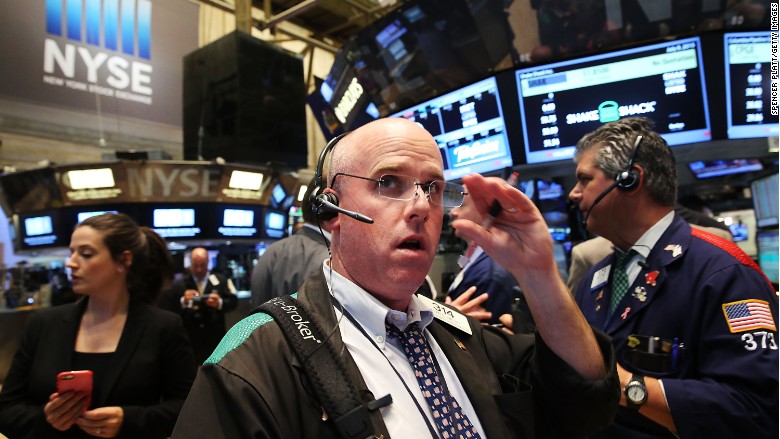 Here's what investors are watching today:
The US non-manufacturing composite PMI will be published at 10:00 a.m. ET.
Shares of Walgreens (WBA) dropped 13% after the drug store giant reported earnings and sales that missed forecasts.
Shares in fashion retailer Superdry plunged almost 12% in London after co-founder Julian Dunkerton won his bid to rejoin the company as a director, prompting the board to quit.