US stocks are having another dismal day: April 1, 2020
4:04 p.m. ET, April 1, 2020
Stocks close lower
US stocks closed in the red on Wednesday. April and the second quarter of the year are not off to a great start.
Investors continue to grapple with the fallout from the coronavirus outbreak ahead of more data on the US labor market on Thursday and Friday.
3:49 p.m. ET, April 1, 2020
Flight attendants don't want Treasury to request stakes in airlines
Three flight attendant unions are urging the government against taking an ownership stake in airlines when it distributes $25 billion to fund payroll for aviation workers. 
The leaders of the nation's flight attendant unions wrote a letter to Treasury Secretary Mnuchin saying that if he demands the airlines give taxpayers stock in their companies in return for help, it would threaten "whether workers will ever see the promised relief."
The $25 billion in grants is half of the $50 billion in aid that airlines are eligible to receive under the stimulus law that passed last week. The other $25 billion is in loans, and the unions told Mnuchin he should insist on essentially receiving airline stock in exchange for the loans. 
The unions are worried the airlines may turn down the grants meant to pay employees during the next 6 months if the government insists on essentially becoming a stockholder in the airlines. They wrote the $25 billion figure could equate to a 40% ownership stake in the airlines. 
"This effectively renders the payroll grants a poison pill that will cost us our jobs and push us onto taxpayer-funded unemployment insurance – the opposite of what this bipartisan agreement intended," they wrote.
Airlines for America, the industry group representing major U.S. airlines, has not commented on how it counseled the government to disburse the aid, and no airline has publicly said that it will turn down the aid if it is forced to give taxpayers a stake. 
3:22 p.m. ET, April 1, 2020
Another giant wave of jobless claims is coming tomorrow
America is still at the beginning of seeing the effects of the coronavirus outbreak on its economy. That means last week's data -- showing nearly 3.3 million Americans filing for unemployment benefits for the first time -- will not have been the last of it for the labor market.
Economists expect 3.5 million people filed for unemployment benefits for the first time last week, according to the Refinitiv consensus estimate. That would set a new all-time high, surpassing the previous week's data.
Bank of America Merrill Lynch (BAC) even expects 5.5 million Americans filed for benefits last week. Barclays expects at least 5 million.
BAML sees three reasons for the spike:
Major companies have reported layoffs and indefinite furloughs since the last claims data came out
The CARES act was signed into law and made unemployment insurance benefits more generous. It also expanded eligibility to self-employed and gig-workers who previously were unable to claim these benfits.
Google trends show an increase in search for "unemployment benefits," the BAML analysts said.
The Economic Policy Institute expects some 20 million American jobs to be lost between March and July, via a combination of furloughs and lay-offs.
3:28 p.m. ET, April 1, 2020
Legendary bear David Tice comes out of 'hibernation'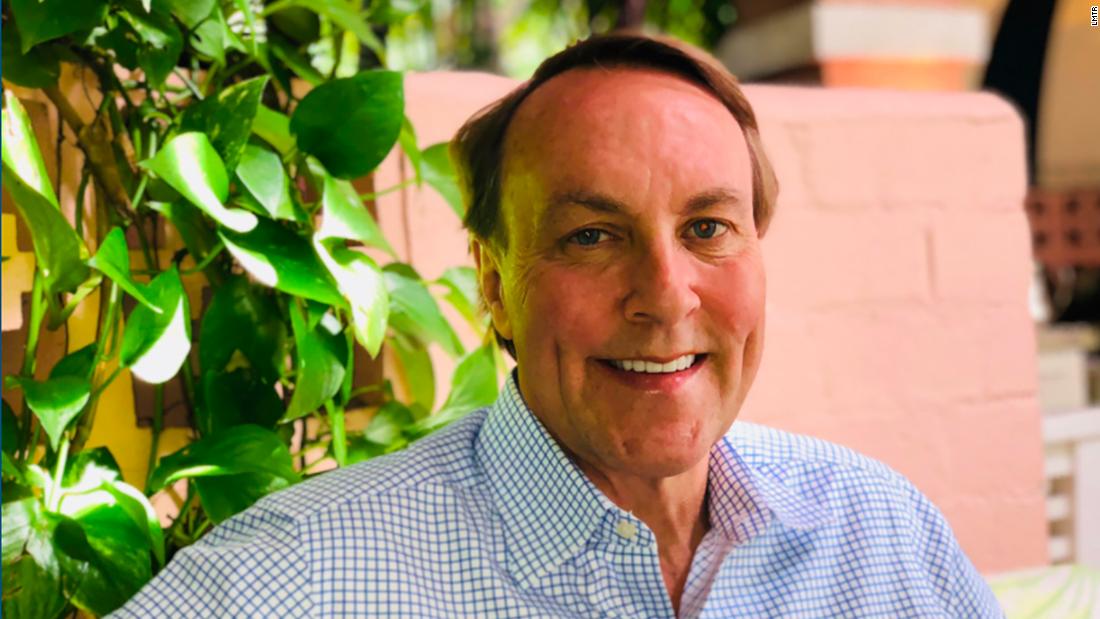 With stocks plunging, many short sellers who bet that the market will continue to fall are licking their chops. And one of the most famous bearish hedge fund managers, David Tice, is coming out of semi-retirement to try and find more stocks that are ripe for a steeper drop.
Tice, who sold his Prudent Bear family of funds to Federated Investors in 2008, said in a letter emailed to CNN Business that he's "getting back in the game" to join Ranger Alternative Management, which runs the Ranger Equity Bear ETF (HDGE), as its chief investment officer. One of Tice's proteges, John Del Vecchio, is a co-manger of the ETF.
Tice is most famous for raising red flags about the accounting practices at industrial conglomerate Tyco in the late 1990s -- a few years before it eventually blew up due to fraudulent practices. Former Tyco CEO Dennis Kozlowski went to prison in 2005 and was released in 2014.
So why is Tice getting back into the short selling game after more than a decade on the sidelines? He thinks the current sell-off may be still in its early stages.
"I have watched with great interest as the market has experienced an 11-year spectacular bull run largely through piling up debt while the economy grew at its slowest rate of any expansion over the last fifty years," Tice wrote in the letter. "Now, after this hiatus, it has become obvious to me that another secular bear market lays in front of us." 
12:17 p.m. ET, April 1, 2020
Stocks remain in the red at midday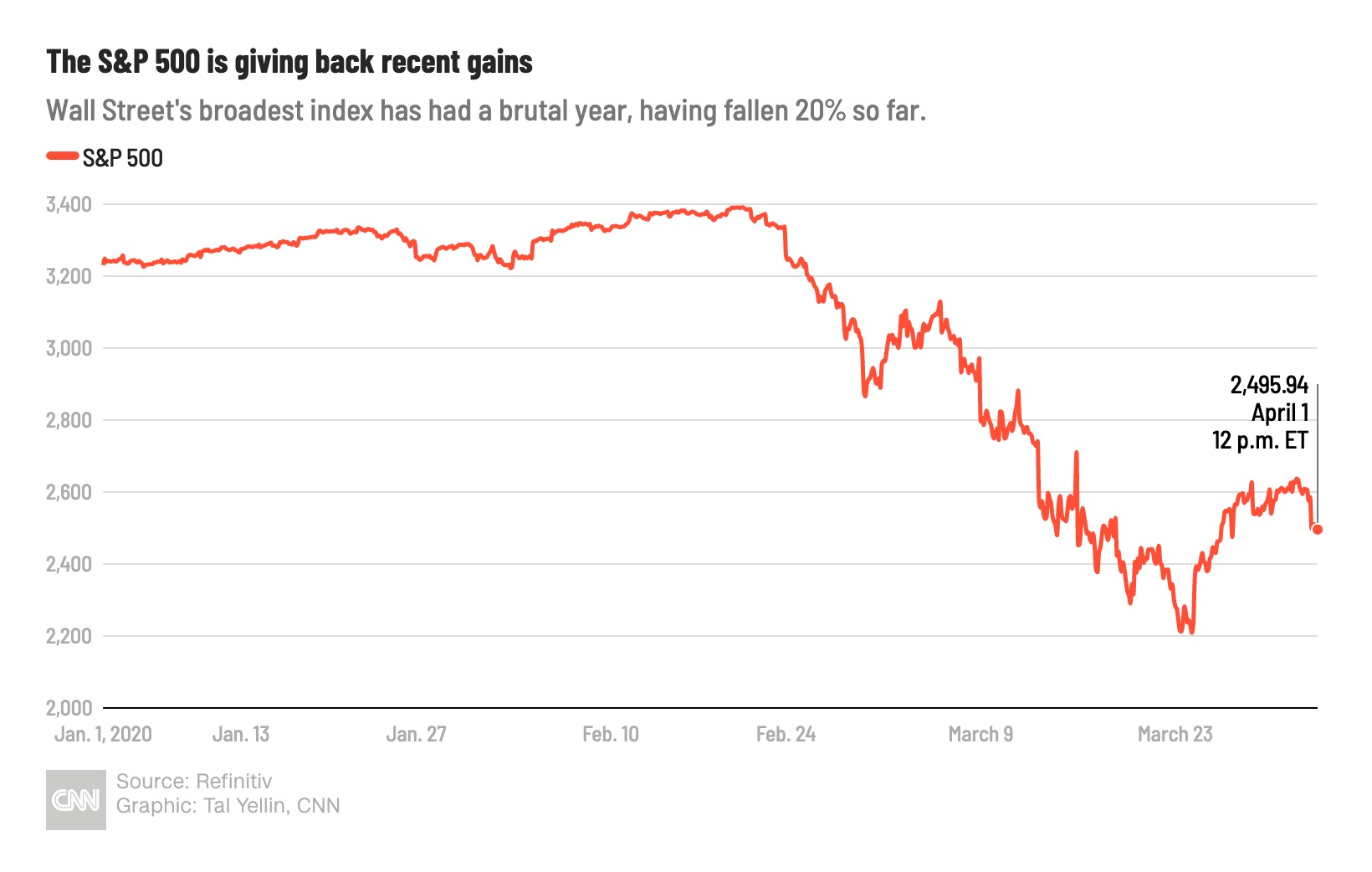 Stocks opened lower today -- the first day of a new month and a new quarter. At midday, not much has changed and the three main US equity indexes remain down.
This is the third out of the past four trading sessions that stocks are down.
11:48 a.m. ET, April 1, 2020
Investors are pulling money out of emerging markets
As the world grapples with the coronavirus pandemic, investors are pulling their money out of all kinds of investments, seeking safety. One place they are emphatically not putting their cash? Emerging markets.
We estimate that EM securities suffered around $83.3 billion in outflows during March," said Jonathan Fortun and Benjamin Hilgenstock, economists at the Institute of International Finance, a trade group for financial institutions. "This record-breaking outflow episode is significantly larger than the one seen during the global financial crisis, and dwarfs stress events such as the China devaluation scare of 2015 and the taper tantrum in 2014."
Investors are pulling money from both stocks and fixed income assets in the developing world. While this outflow started in China, where the initial virus outbreak took place, its has shifted to multiple countries as the pandemic sweeps across the globe, creating an emerging market shock more severe than during the 2008 financial crisis.
"All of this points to a sudden stop in EM due to the combination of uncertainty around the spread of COVID-19, and large oil price and financial shocks," Fortun and Hilgenstock said.
10:38 a.m. ET, April 1, 2020
Kroger sales surged 30% in March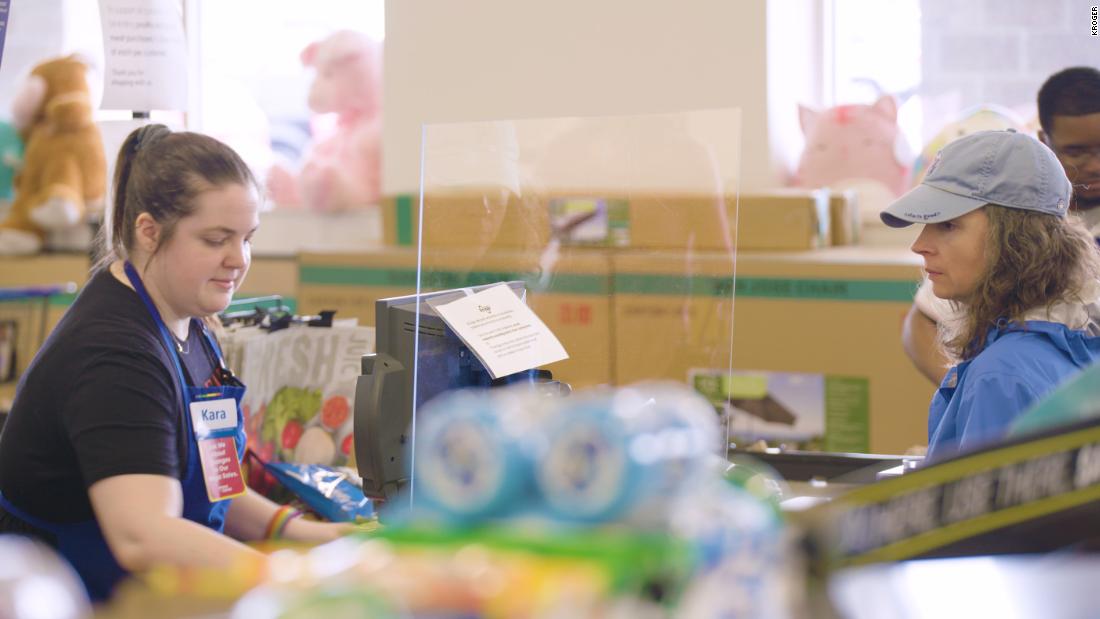 At least one retailer had a decent March: Kroger.
The grocery store said same-store sales surged 30% last month as shoppers crowded its aisles amid the coronavirus pandemic.
Kroger said in a press release that it experienced "dramatically heightened demand" in mid-March, which tapered but "remained higher than normal in the final week."
Not surprisingly, Kroger's best-selling items were boxed meals, and cleaning and paper products. Its fresh food departments also had an increase in sales.
As a result, Kroger said it expects its first quarter results to be better than expected.
Kroger (KR) shares are up 4% and nearly 8% for the year.
10:15 a.m. ET, April 1, 2020
The IMF calls the coronavirus crisis 'a war' -- one that needs wartime policies
The coronavirus pandemic has thrown the world into an unprecedented crisis. In many ways, it's like a war, according to the International Monetary Fund.
And wars need war-time policies.
There are two phases, the IMF's economists wrote in a blog post: phase one is the war, with the epidemic in full-swing a mitigation measures curtailing economic activity. This could last at least one to two quarters.
Then comes phase two: the post-war recovery.
To ensure a swift and sustainable upswing, the public sector needs to be on top of things.
The success of the pace of recovery will depend crucially on policies undertaken during the crisis," the economists said. "If policies ensure that workers do not lose their jobs, renters and homeowners are not evicted, companies avoid bankruptcy, and business and trade networks are preserved, the recovery will occur sooner and more smoothly."
Governments will need to guarantee the functioning of essential sectors like regular health care, food production and distribution, infrastructure and utilities. On top of that, enough resources and government support need to be provided for people directly hit by the crisis.
Finally, governments need to put policies in place that prevent excessive economic disruptions by safeguarding "the web of relations among workers and employers, producers and consumers, lenders and borrowers," the economists said.
All of this will come at a price of higher public debt balances across the world, and lower interest rates for a longer period -- but it will ensure that the economy can start up again properly after the virus is defeated.
10:12 a.m. ET, April 1, 2020
The US manufacturing sector contracts again
America's factories fell into a recession in the second half of 2019, but started to do better in the first months of the year. This respite was short-lived because of the coronavirus pandemic's crippling impact on the economy.
The Institute of Supply Management's manufacturing PMI for March slipped to 49.1, its first drop below 50 in two months. Any reading below 50 indicates a contraction, whereas a reading above 50 denotes an expansion.
Manufacturers are getting squeezed from two sides: There's decreasing demand and issues with supply chains as well as volatility in energy markets.
Still the March PMI was better than expected. Much of last month's economic data is not expected to show the full impact of the coronavirus crisis, which really took hold in the second half of the month.