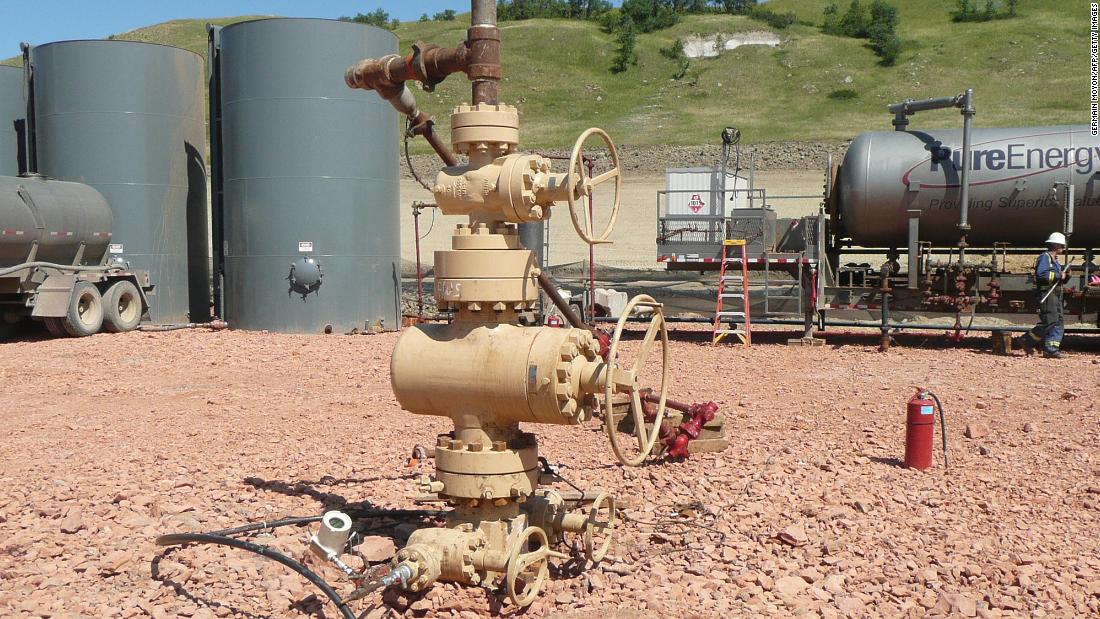 Whiting Petroleum is the first major oil producer to file for bankruptcy since the crash in oil prices to 18-year lows.
The Denver-based driller said Wednesday it filed for Chapter 11 in US Bankruptcy Court for the Southern District of Texas.
Whiting (WLL), valued at nearly $5 billion as recently as late 2018, had been a rising star in the shale industry with properties in the Bakken oilfield of North Dakota.
CEO Bradley Holly cited the "severe downturn in oil and gas prices" caused by the price war between Saudi Arabia and Russia as well as the coronavirus pandemic.
The other problem is that the bond markets have been closed to debt-riddled companies, especially in the energy industry. That makes it very difficult for oil companies to roll over their debt and could spark a wave of bankruptcies.
As part of the bankruptcy, Whiting reached a deal with creditors that would allow the company to slash its debt by more than $2.2 billion by exchanging debt for equity.
Whiting has nearly $600 million of cash on its balance sheet and continues to operate during the restructuring.