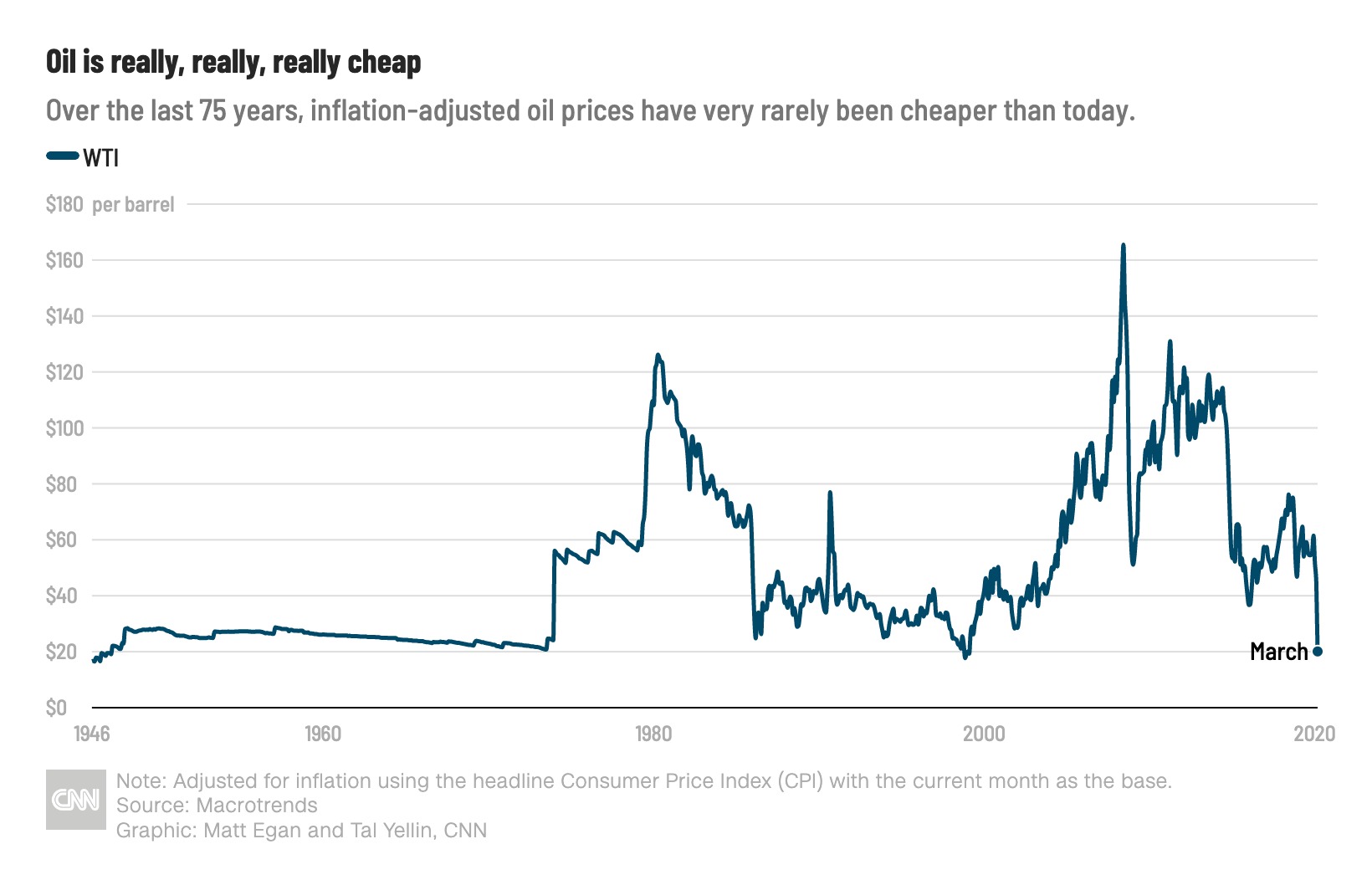 The oil crash has left crude sitting at 18-year lows.
US oil prices have collapsed by more than two-thirds since early January, sinking to just $20 a barrel on Monday.
The magnitude of the crash is even more startling when inflation is taken into account.
On an inflation-adjusted basis, oil has been more expensive than today 98% of the time over the last 75 years, according to a report by Andres Garcia-Amaya, CEO of Zoe Financial.
The stunning selloff is being driven by the combination of shrinking demand caused by the coronavirus pandemic and intentionally-high supply from Saudi Arabia and Russia.
"This is truly the perfect storm," Garcia said.