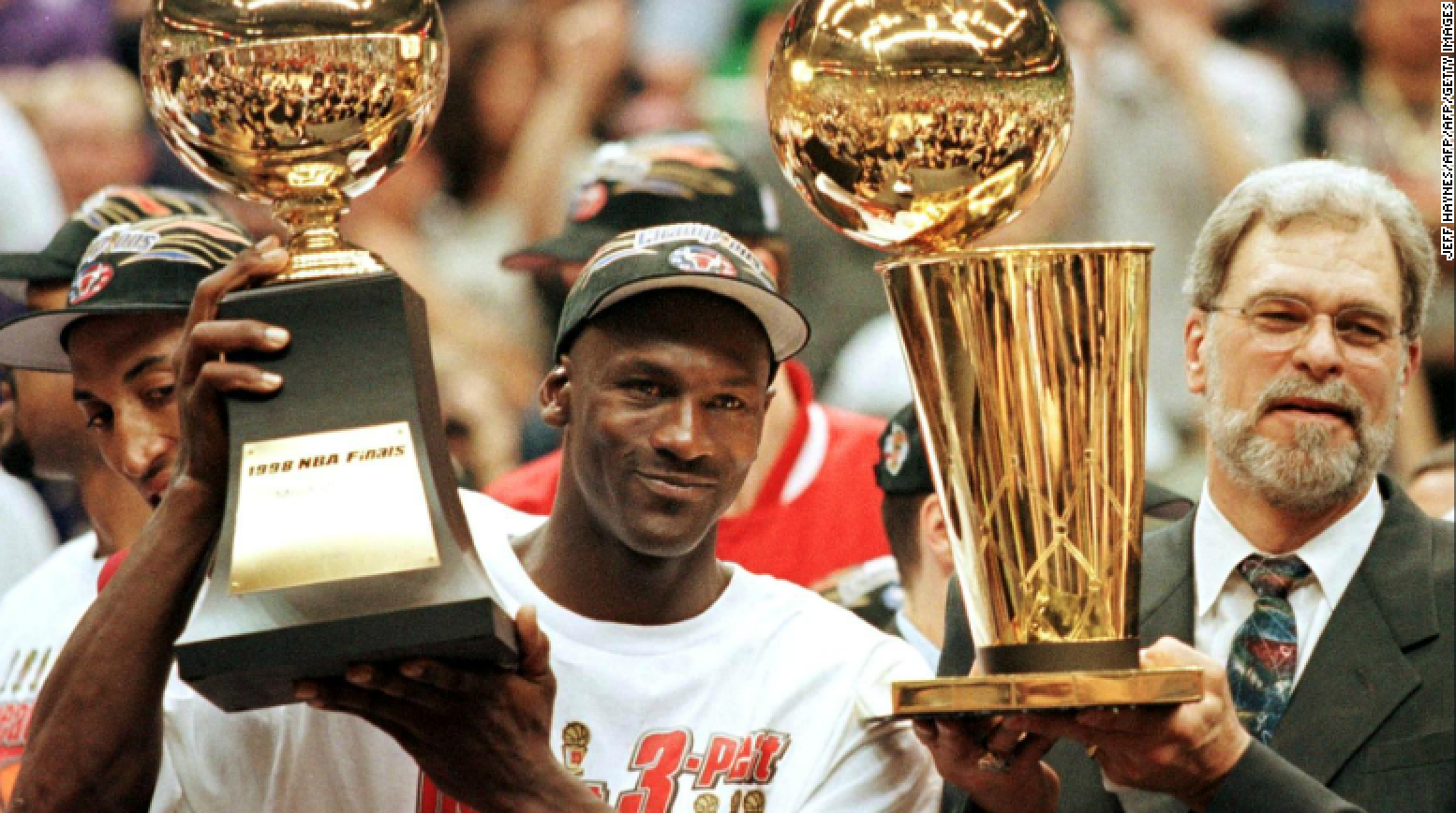 ESPN has been in a bind since the sports world was put on hold because of the coronavirus, so the network is using the Chicago Bulls and Michael Jordan to help fill the void.
"The Last Dance," the network's highly anticipated 10-part documentary series, has been moved up to April 19, the network announced on Tuesday. The documentary, which chronicles the Chicago Bulls NBA dynasty of the 1990s, was originally set for June. It will air on Sunday nights over the span of five weeks from April 19 through May 17. It will also be shown on Netflix outside of the US.
Moving up "The Last Dance" was a no-brainer for ESPN. The network has been filling its airtime with a hodgepodge of classic games, studio shows and films.
"As society navigates this time without live sports, viewers are still looking to the sports world to escape and enjoy a collective experience," ESPN said in a statement on Tuesday. "We've heard the calls from fans asking us to move up the release date for this series, and we're happy to announce that we've been able to accelerate the production schedule to do just that."